https://origin.slh.com/hotels/grand-hotel-du-palais-royal/?utm_source=google&utm_medium=cpc&utm_campaign=hotel_names_-_non_geo_%7C_search_%7C_gbr&utm_term=du_palais_royal_hotel&gclid=CjwKCAjwqIfLBRAkEiwAhtfH6xxIzVIF6Hxi1EIFEpL0-ywKKd2Chms2mR55OBevrKUCqa4BdBt8DBoCkSgQAvD_BwE&utm_source=google&utm_medium=cpc&utm_campaign=hotel_names_-_non_geo_%7C_search_%7C_gbr&utm_term=du_palais_royal_hotel&gclid=CjwKCAjwqIfLBRAkEiwAhtfH6xxIzVIF6Hxi1EIFEpL0-ywKKd2Chms2mR55OBevrKUCqa4BdBt8DBoCkSgQAvD_BwE
HOTEL HIGHLIGHTS
Listed 18th-century residence with elegant interiors by Pierre-Yves Rochon
Champagne collection and Palais des Thés tea menu in the lounge bar
Carita spa with authentic Turkish hammam
Grand Hôtel du Palais Royal - LUXURY HOTEL IN PARIS
Best Hotel Video - SLH Awards 2017
With the Royal Garden one side and the Louvre the other, Grand Hôtel du Palais Royal has one of the most prestigious addresses in Paris. Enter through the majestic façade and you'll be in a sophisticated haven infused with designer style. The rooms are refined, the restaurant exquisite and the service polished – enough to make hearts flutter.
Throughout, look out for the vivid green accents and fresh plants that bring a sense of the nearby royal gardens indoors. Le Lulli – the hotel's fine dining restaurant – has been created to feel like a winter garden. While the bar, with its marble counter and toile de Jouy fabrics, looks like a work of art. After dessert, pull up a sleek stool and watch the mixologist create cocktails. Or choose from one of the thirty champagnes in the hotel's collection.
The hotel's expertly trained Clefs d'Or concierge is your passport to the city's hotspots. You could take in world-famous art at the Louvre, just a hop, skip and a jump from the front door. Or follow a morning in Jardin du Palais Royal with a stroll around Tuileries Gardens. You'll be right next to the Seine, if a boat trip appeals. Not to mention La Comédie-Française for a spot of theatre. Before a night out in Paris, make a beeline for the Grand Hôtel du Palais Royal's Carita Spa. The therapists will guide you through a menu of facials, massage and beauty treatments.
68

rooms

2

restaurants

7

floors
The rooms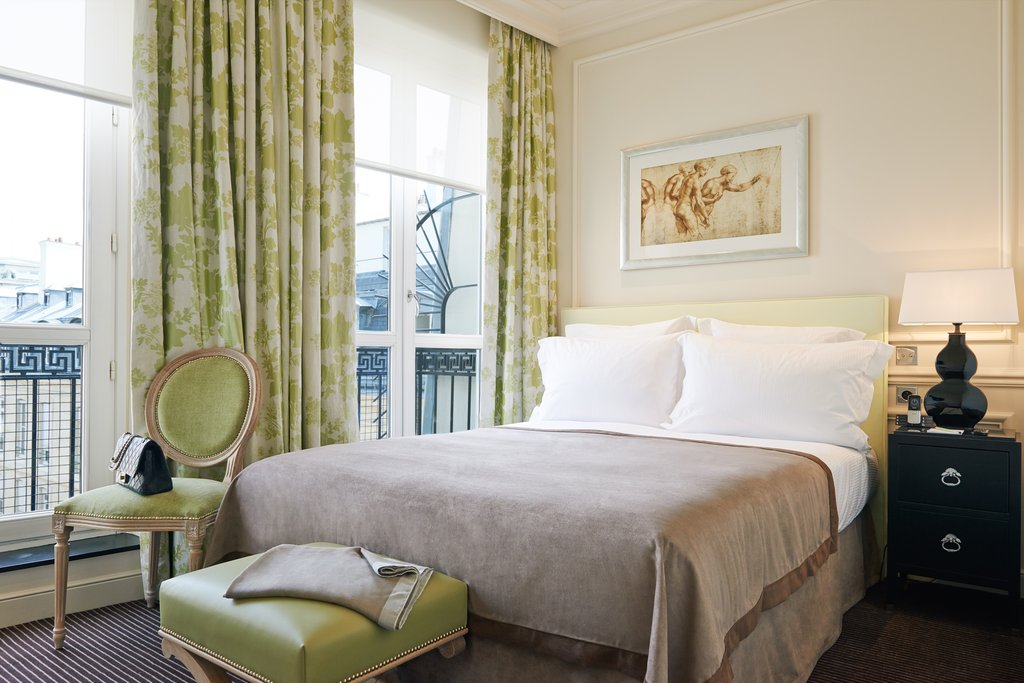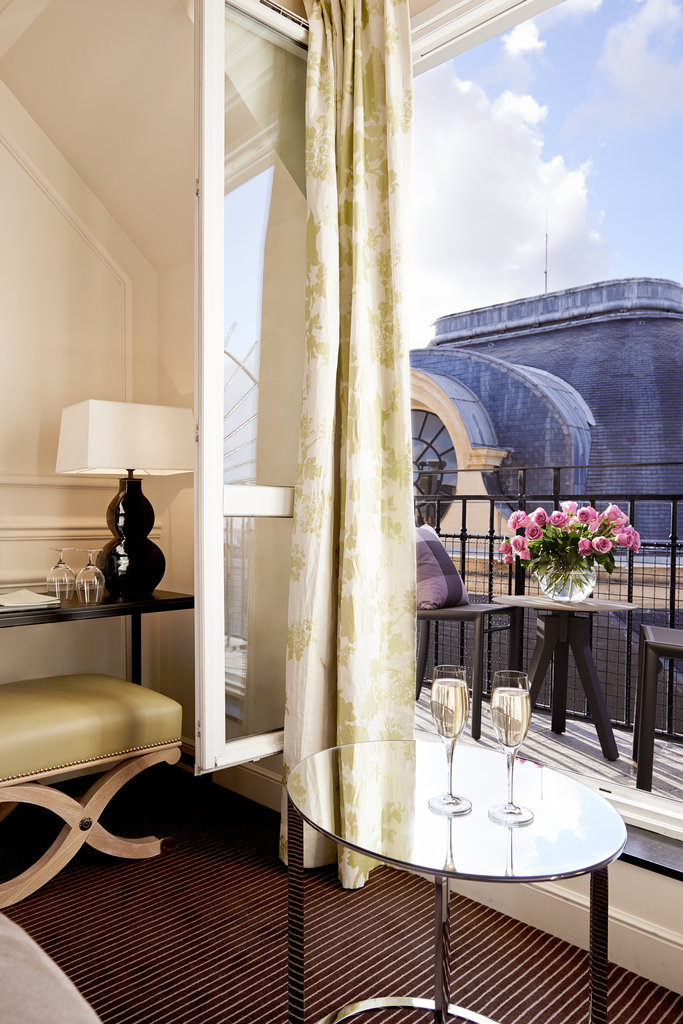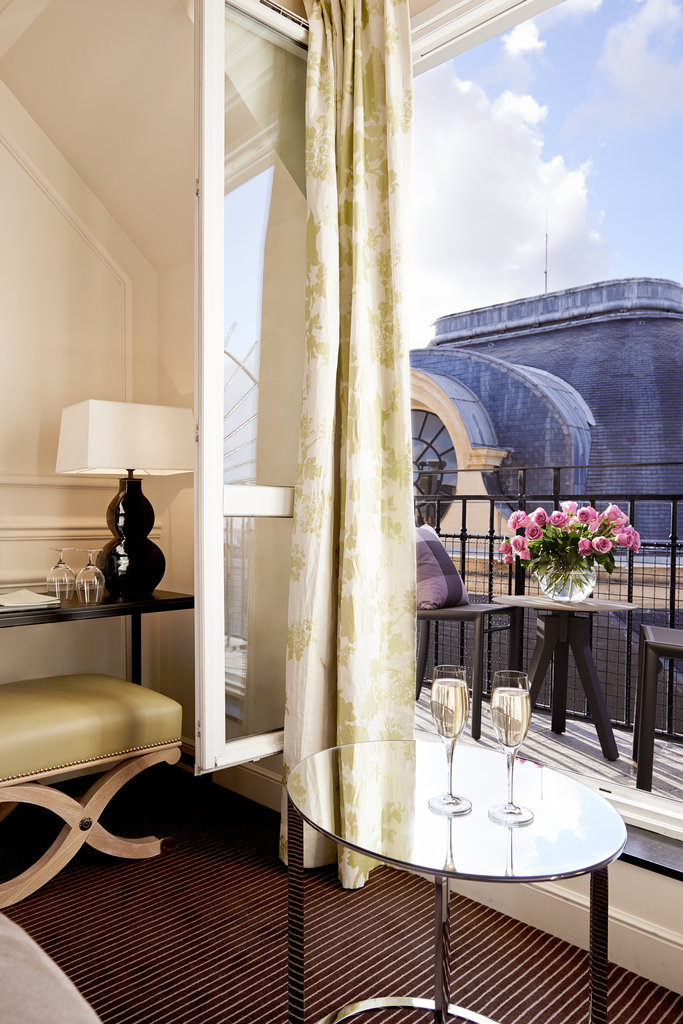 Superior Room
Sleeps: 2 People.
Superior Room features the best of Pierre-Yves Rochon exclusive design and has King, Queen or twin beds, views over Paris, luxury bathroom with tropical rain shower or bathtub

balcony available on request, air-conditioning and complimentary WiFi access. Room size: 19 SQM - 205 SQF.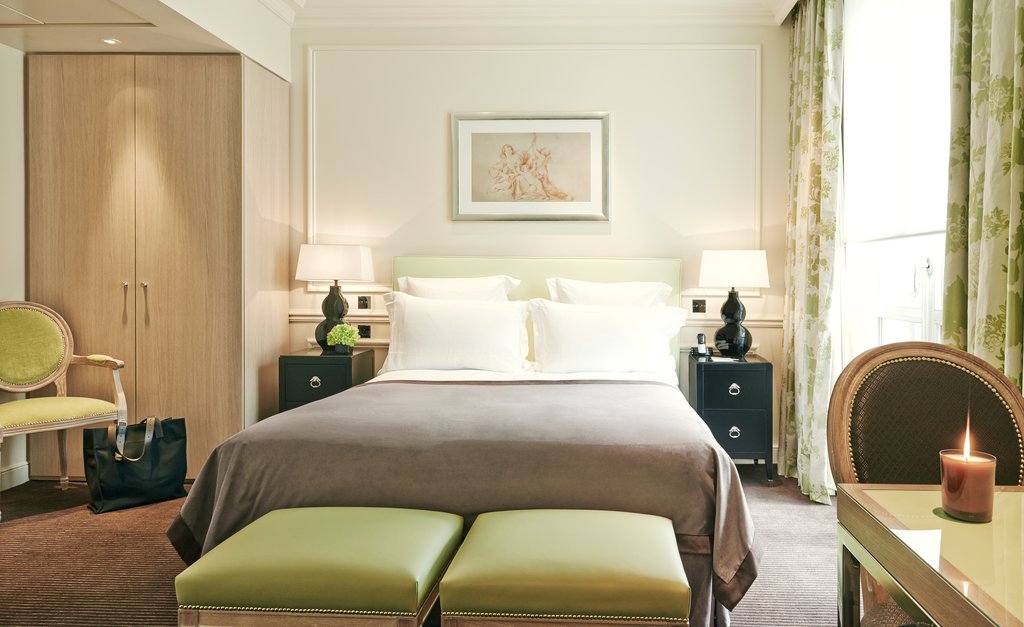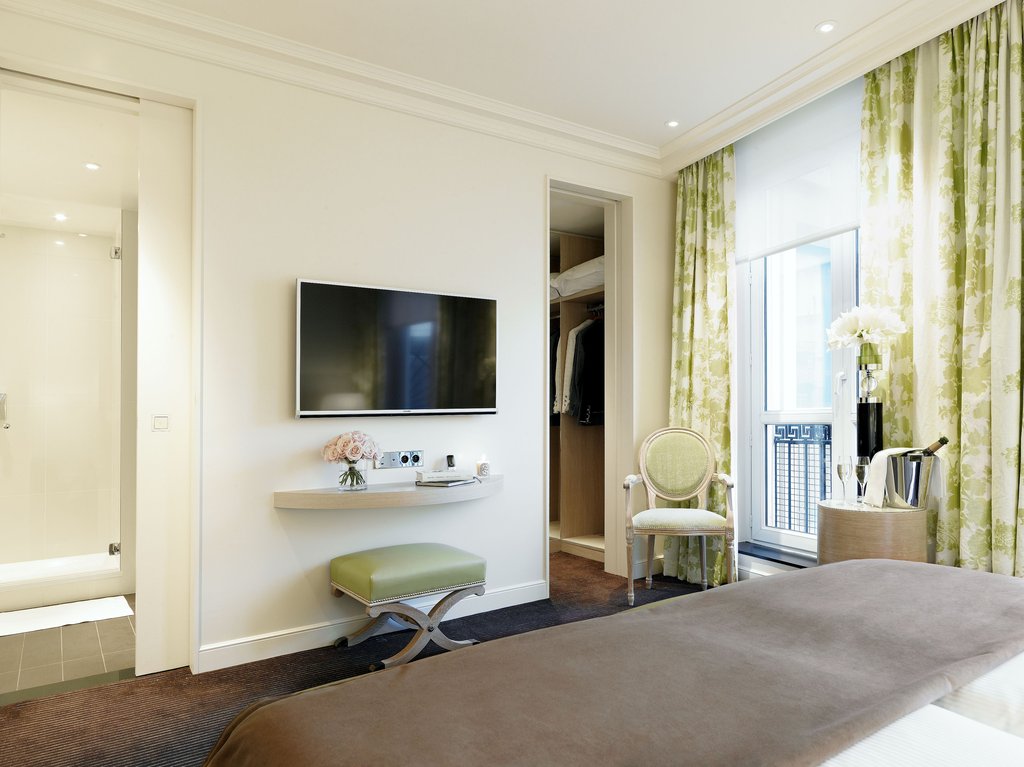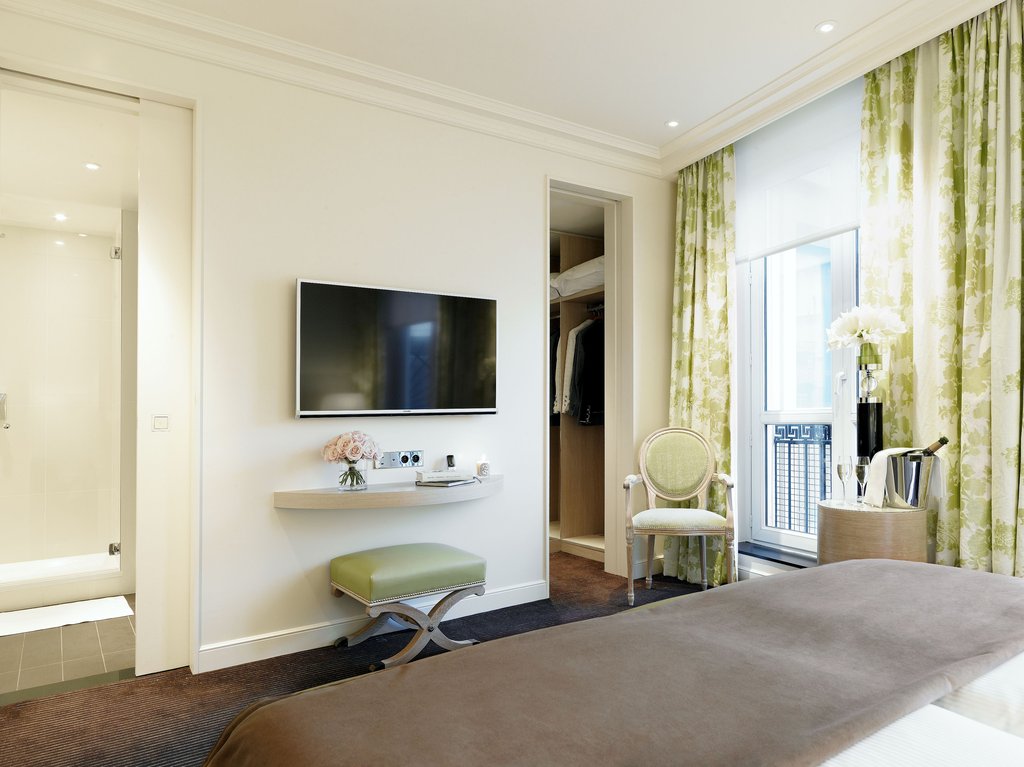 Deluxe Room
Sleeps: 2 People.
Deluxe Room features a tailor made design and are ideal for long stay. King, Queen or twin beds, views over Paris

beautiful and bright room - air-conditioning and complimentary WiFi access Room size: 23 SQM - 250 SQF.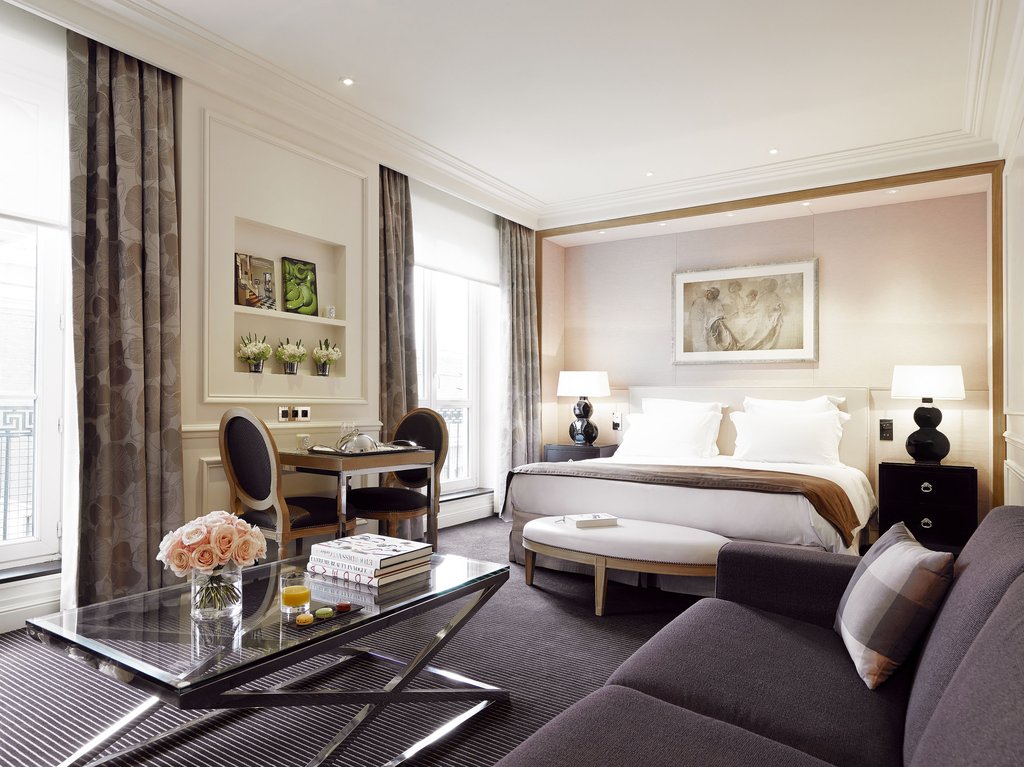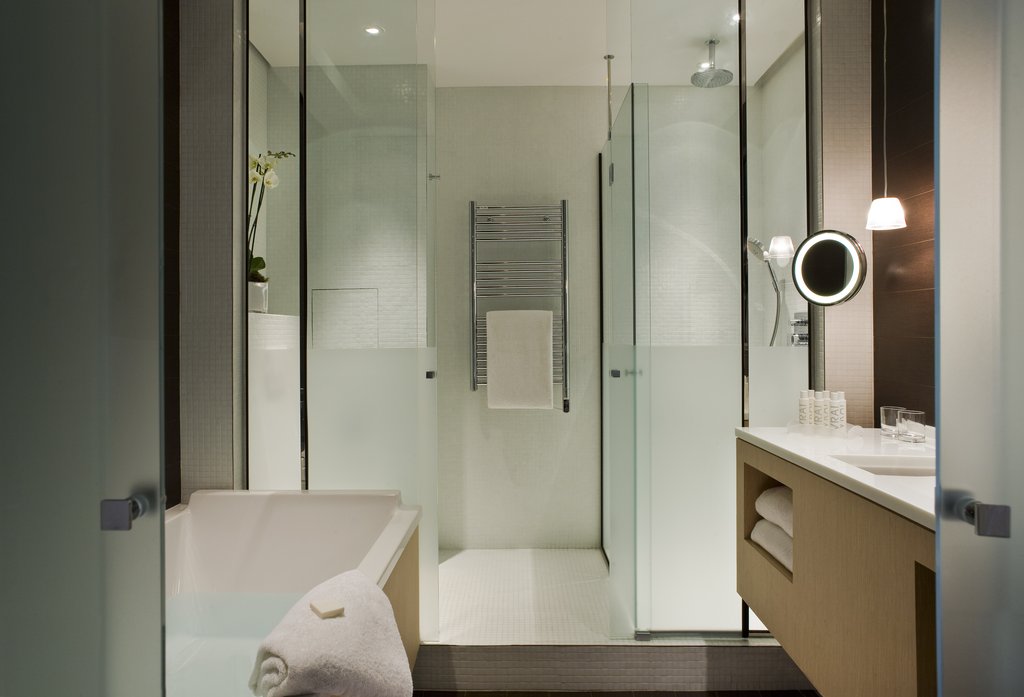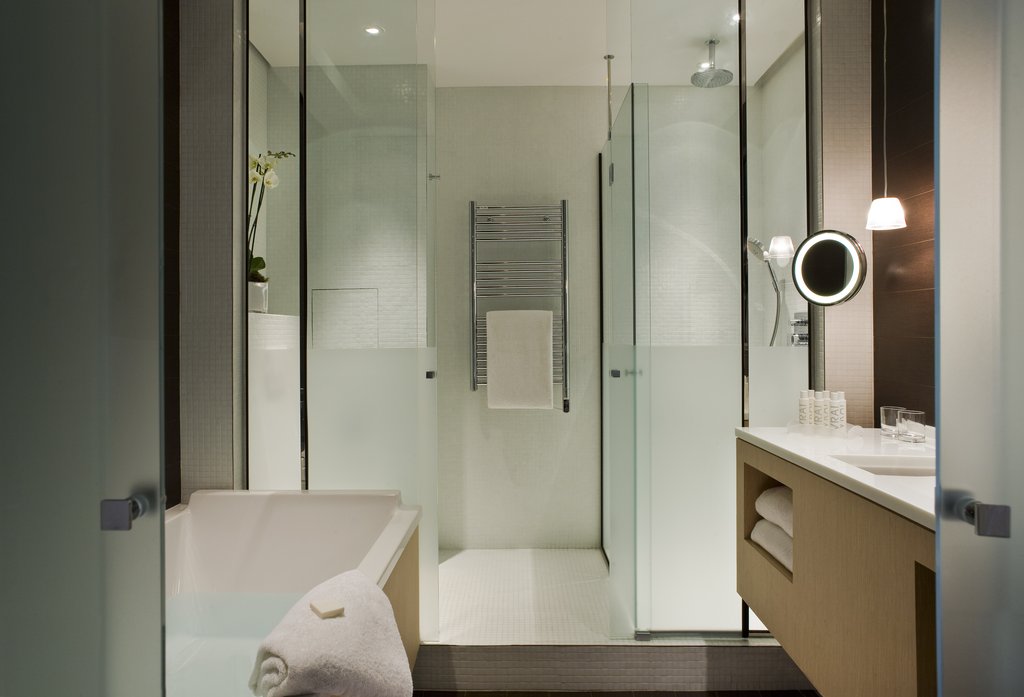 Junior Suite
Sleeps: 3 People.
Cocon délicat, les junior suites bénéficient d'un coin salon pouvant accueillir une 3eme personne, et certaines disposent d'un grand balcon avec des vues sur des bâtiments historiques de Paris.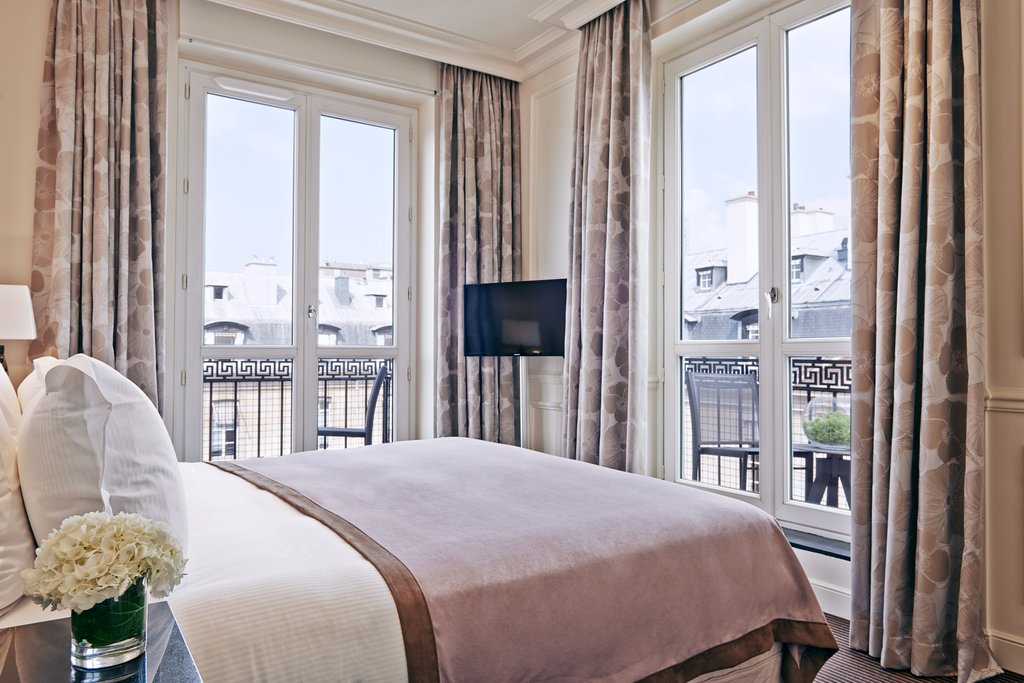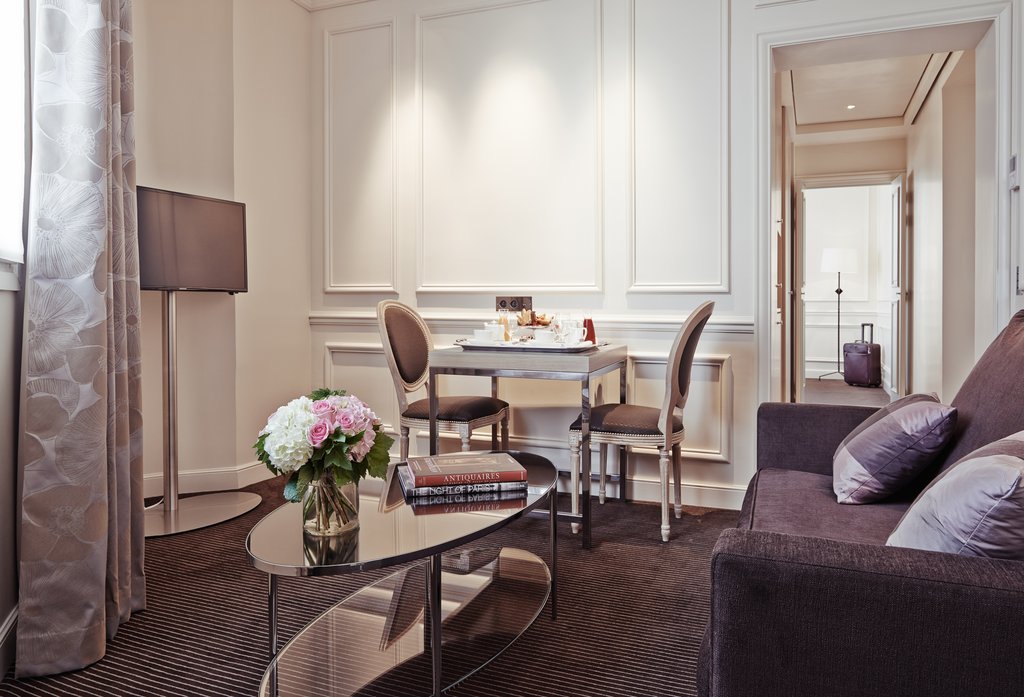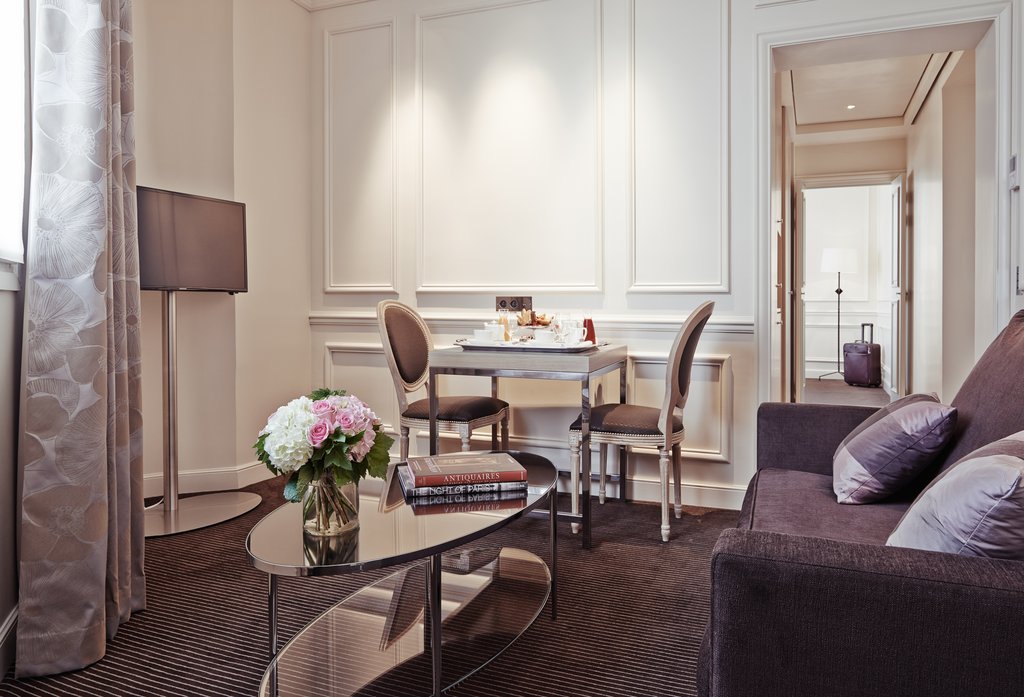 Suite Prestige
Sleeps: 3 People.
Les suites prestiges ont une vue sur le Sacré-Cœur et le jardin du Palais Royal. Elles sont décorées avec raffinement et dispose d'un véritable salon séparé.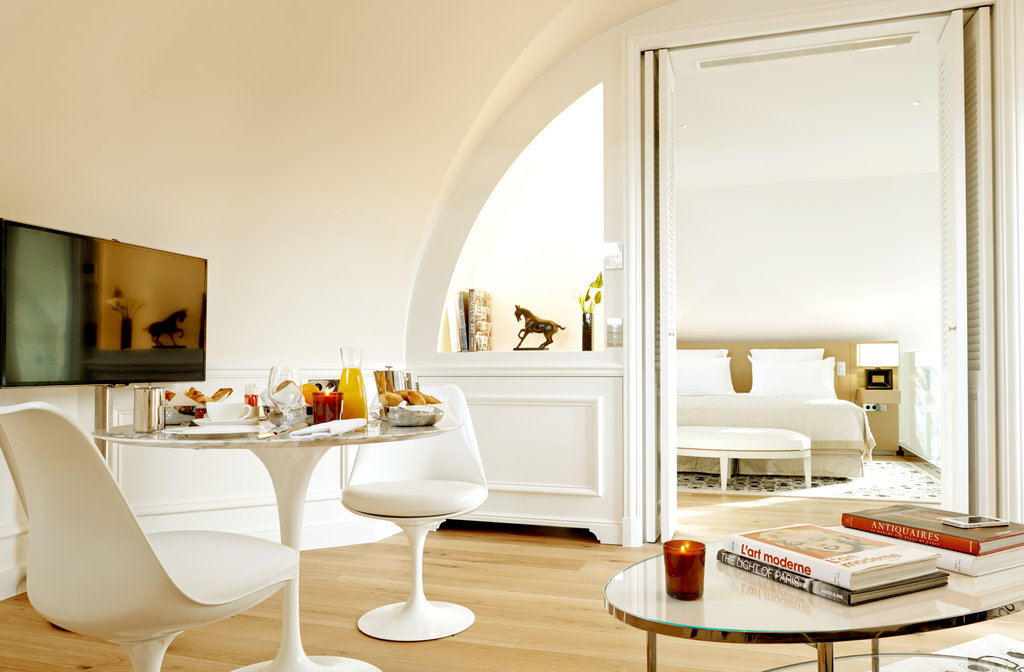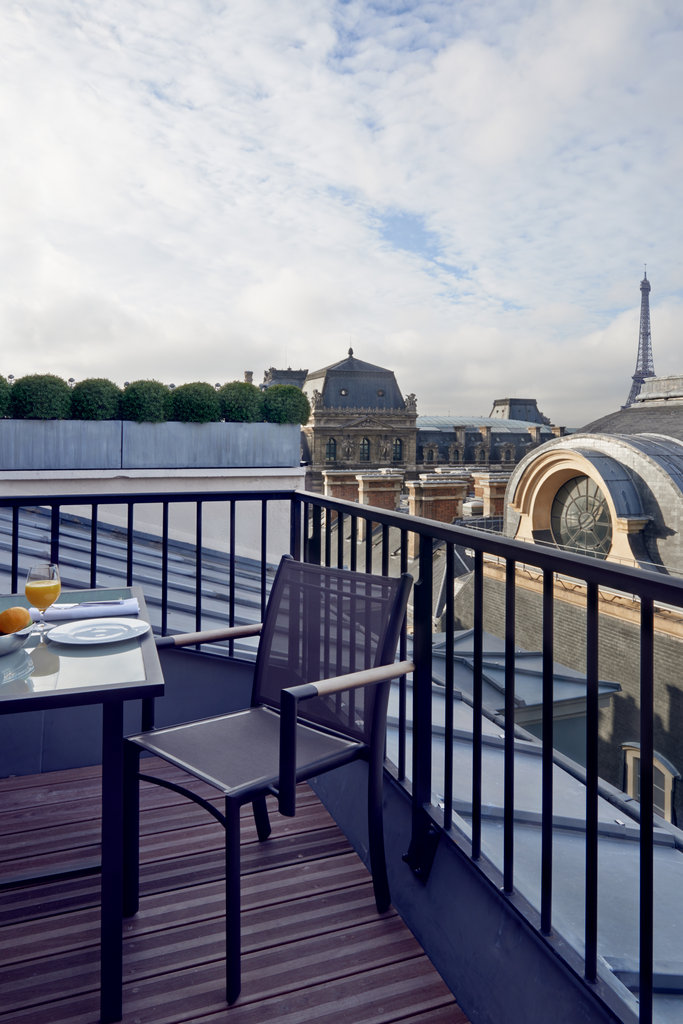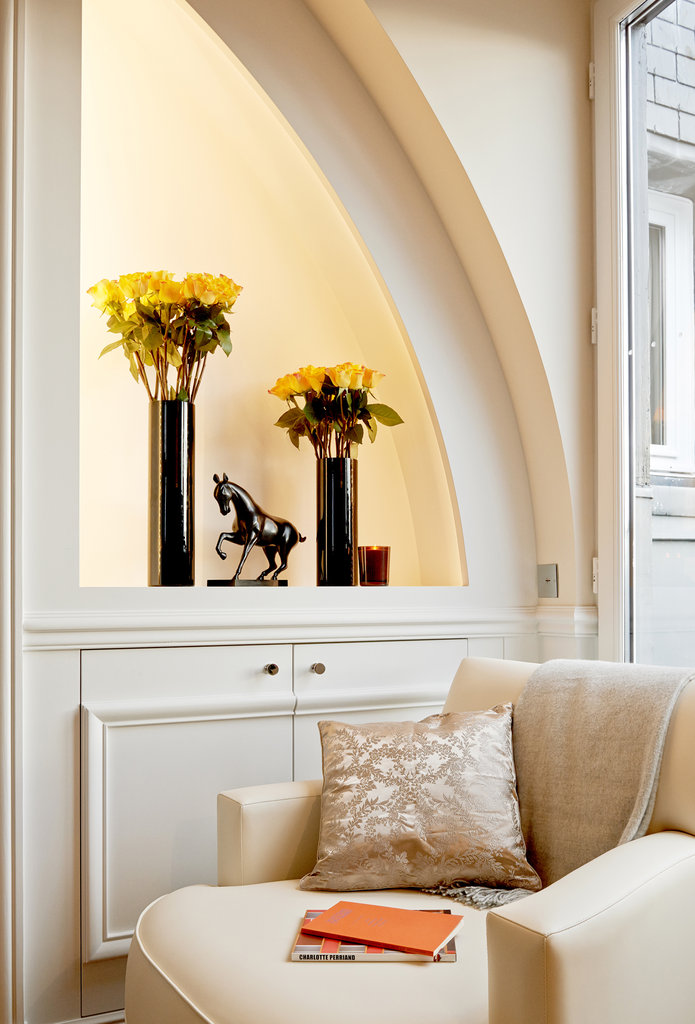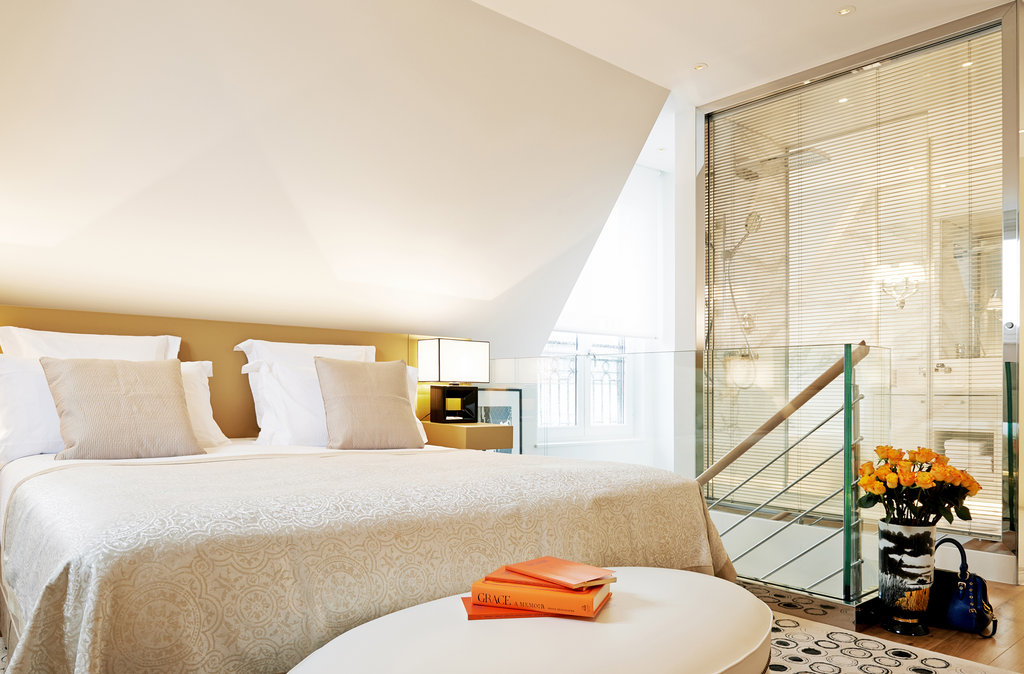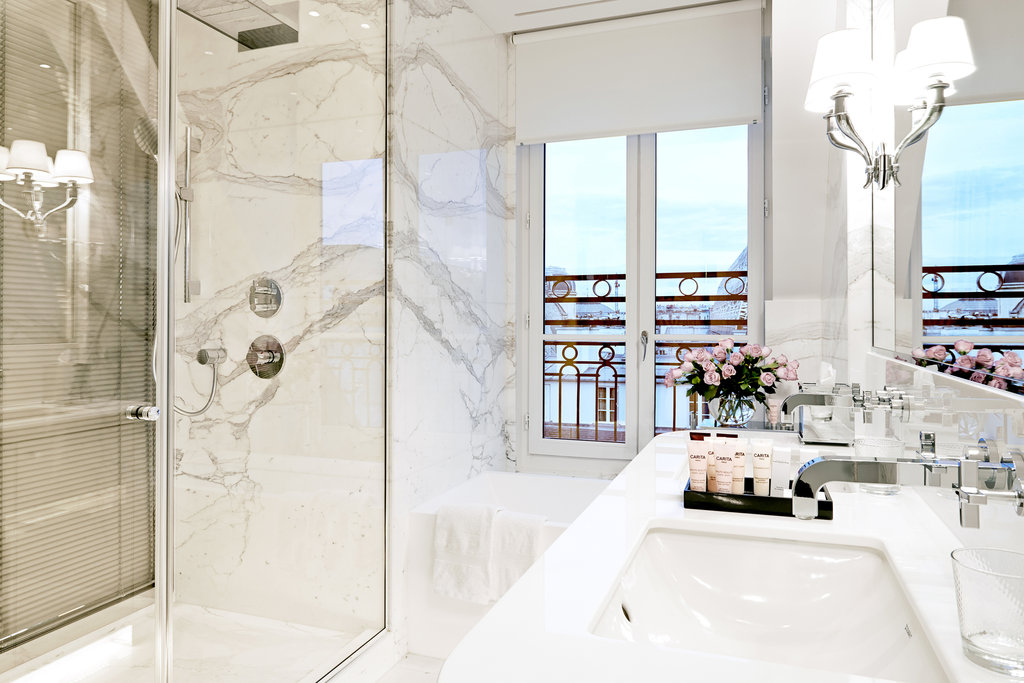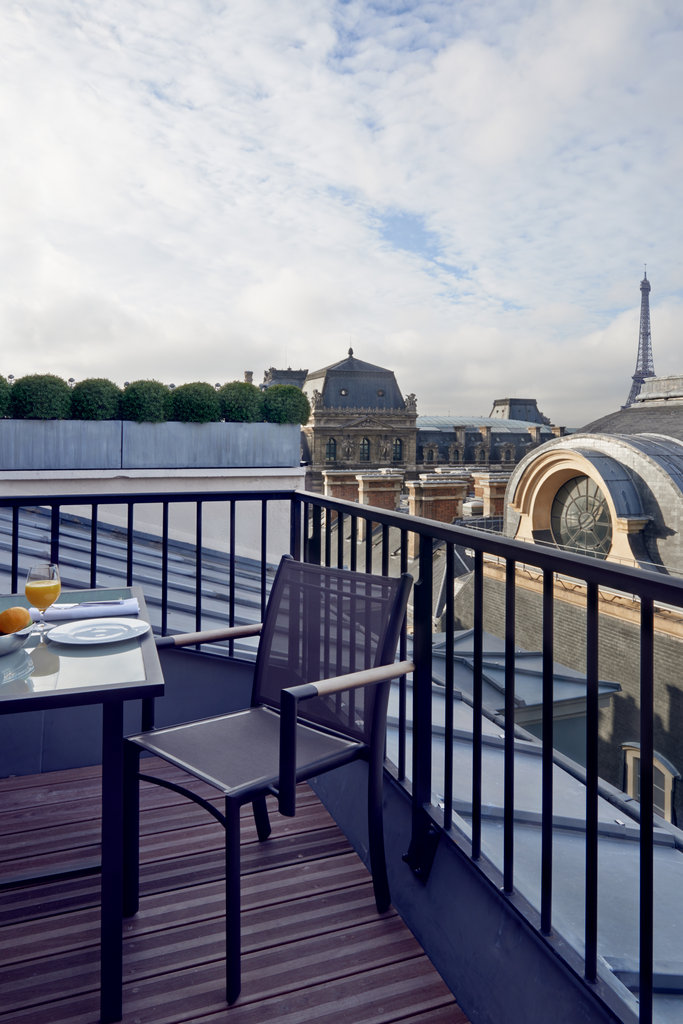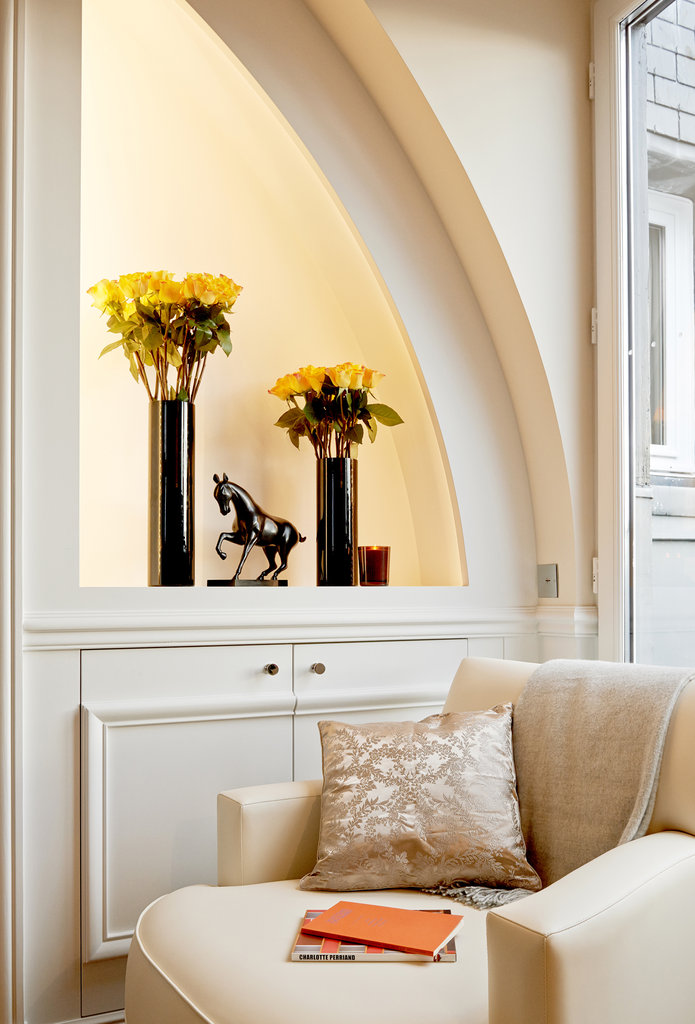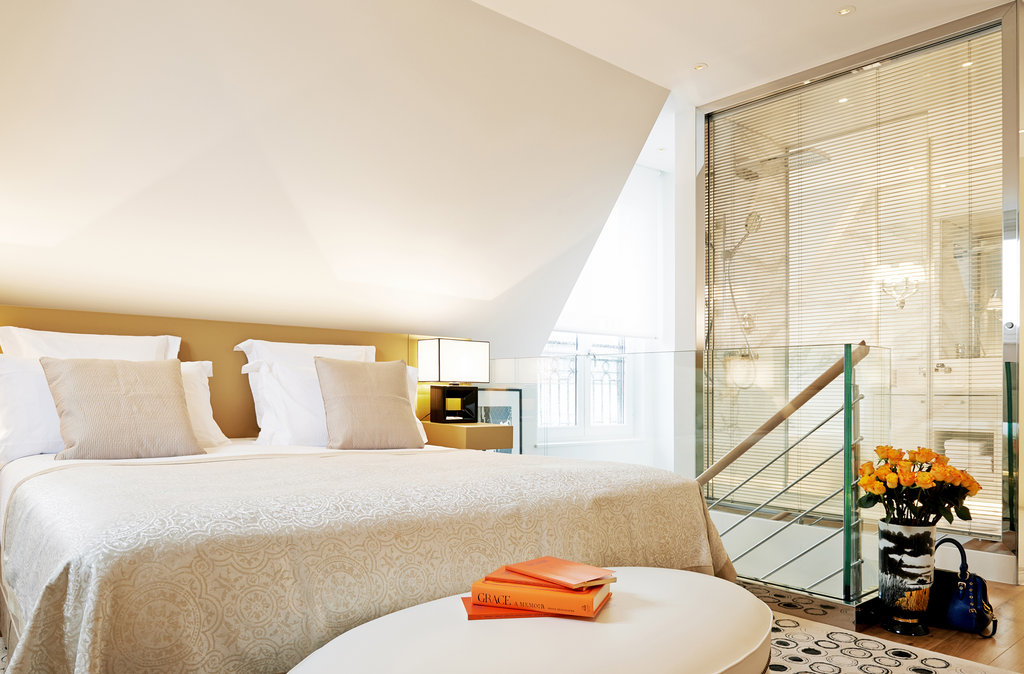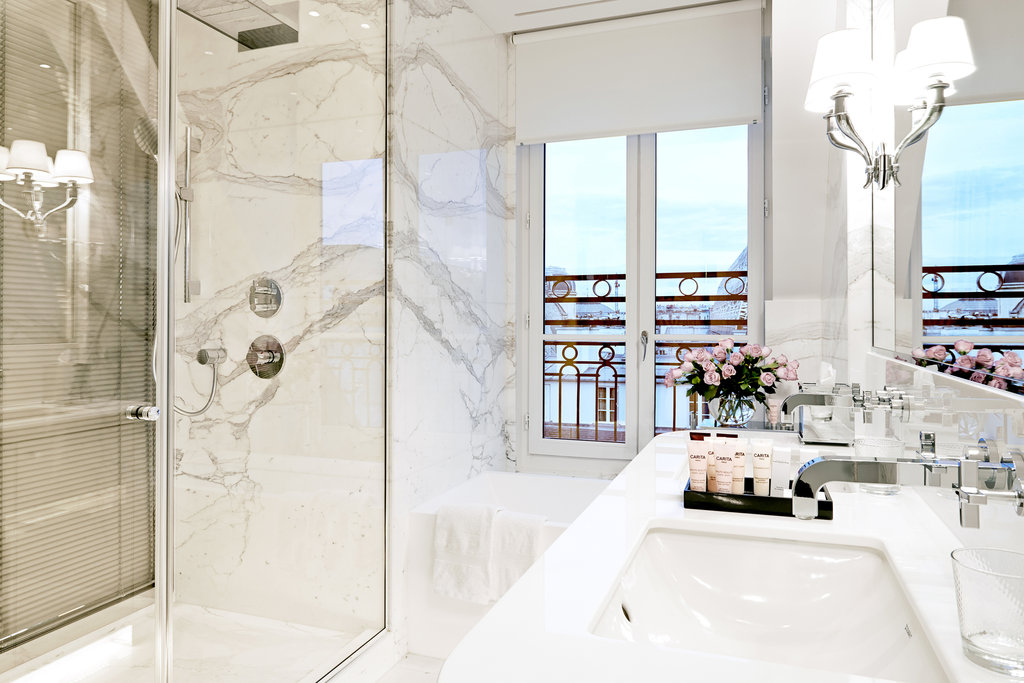 Suite Palais Royal
Sleeps: 4 People.
Baignée de lumière, la suite Palais Royal est un havre de paix avec ses vues sur le Sacré Cœur, l'Opéra, le Palais Royal depuis le ravissant salon et sur le Louvre

et la Tour Eiffel depuis sa terrasse En duplex, elle permet d'accueillir une famille de 5 personnes.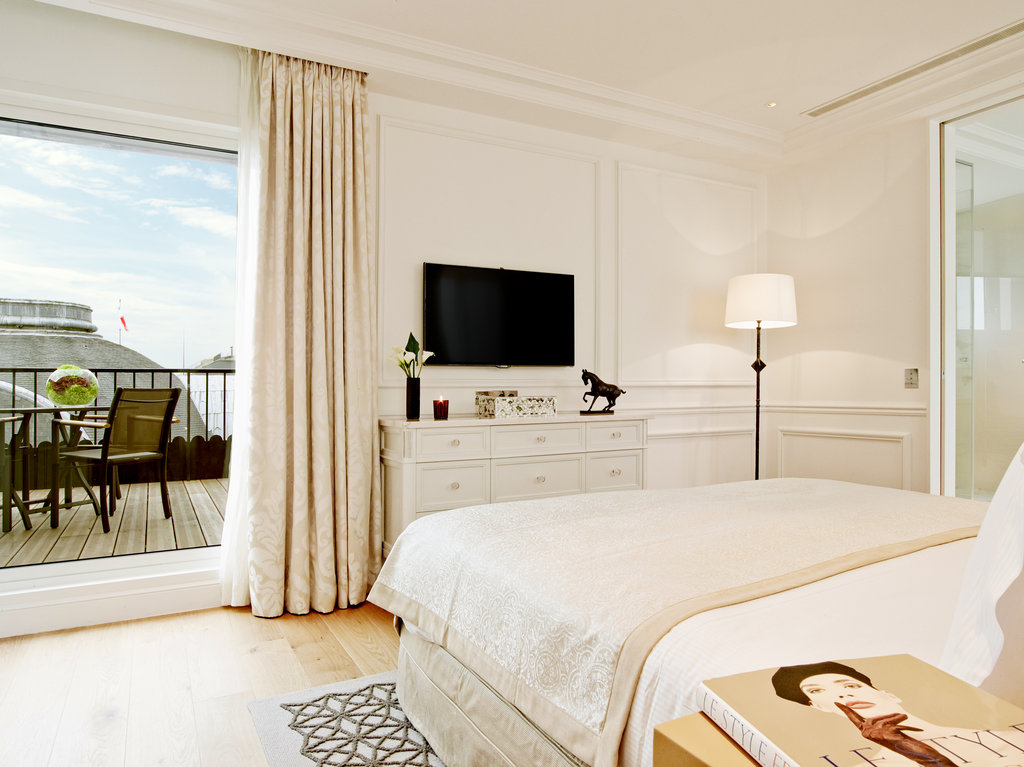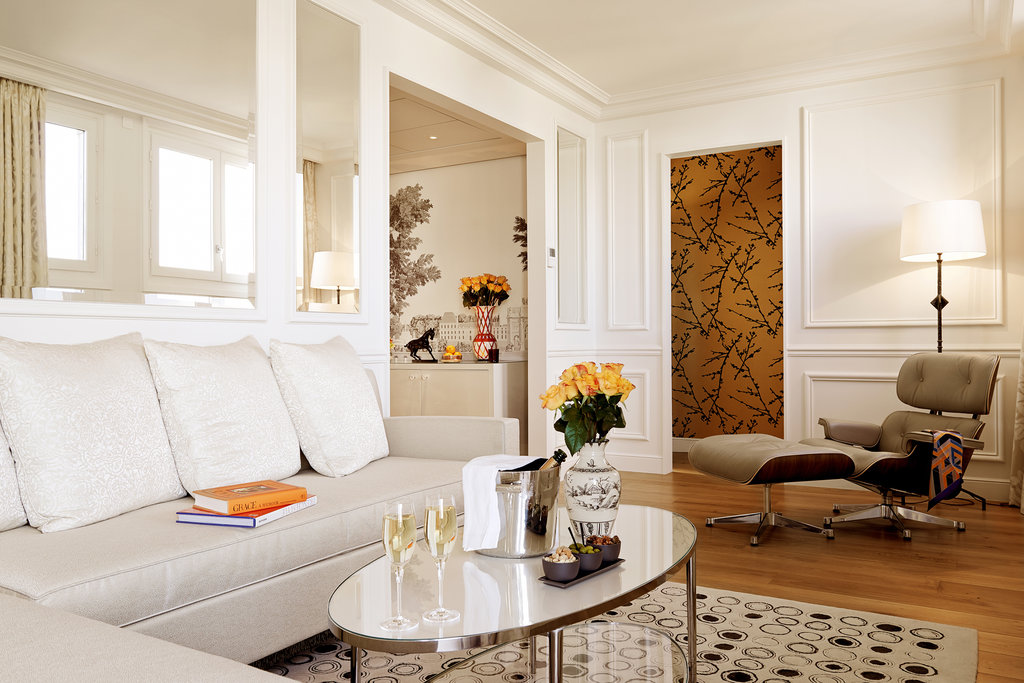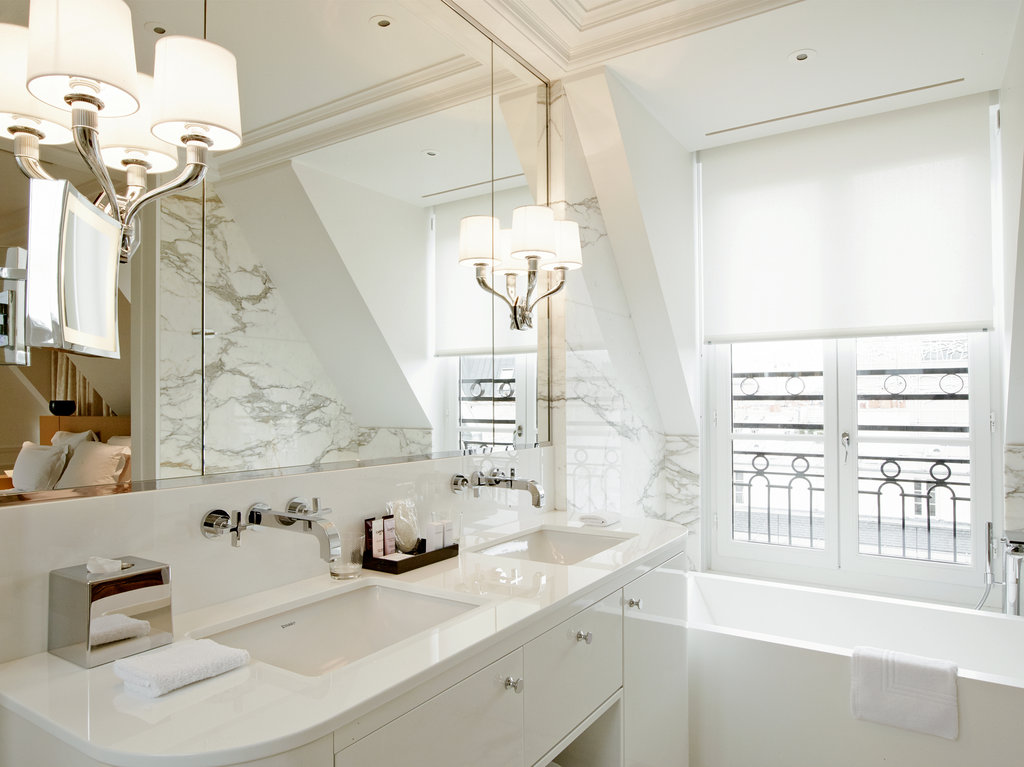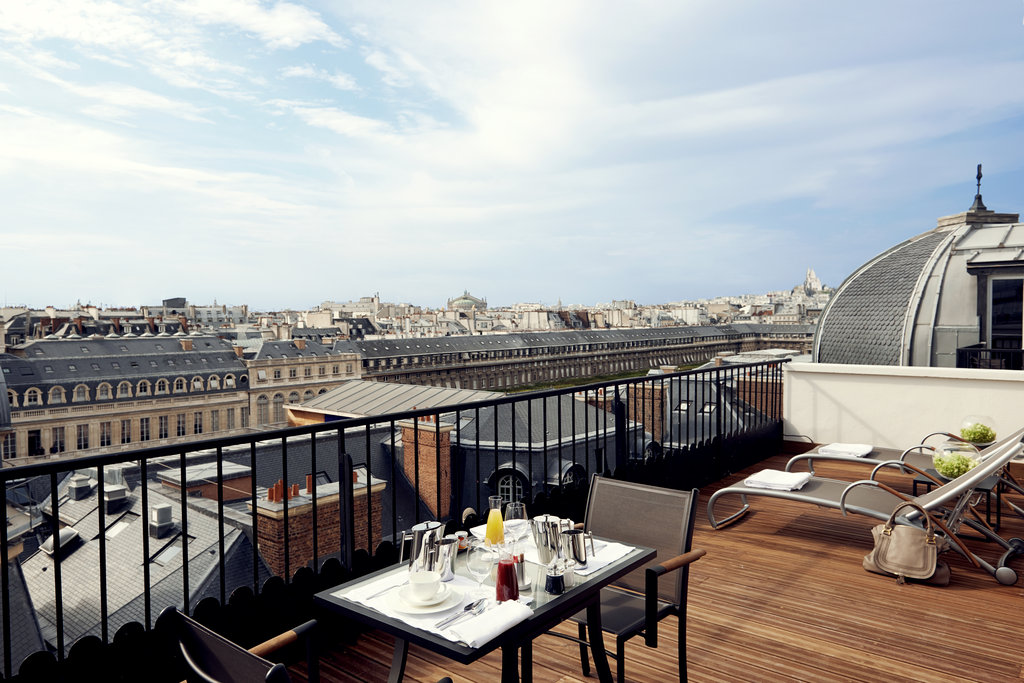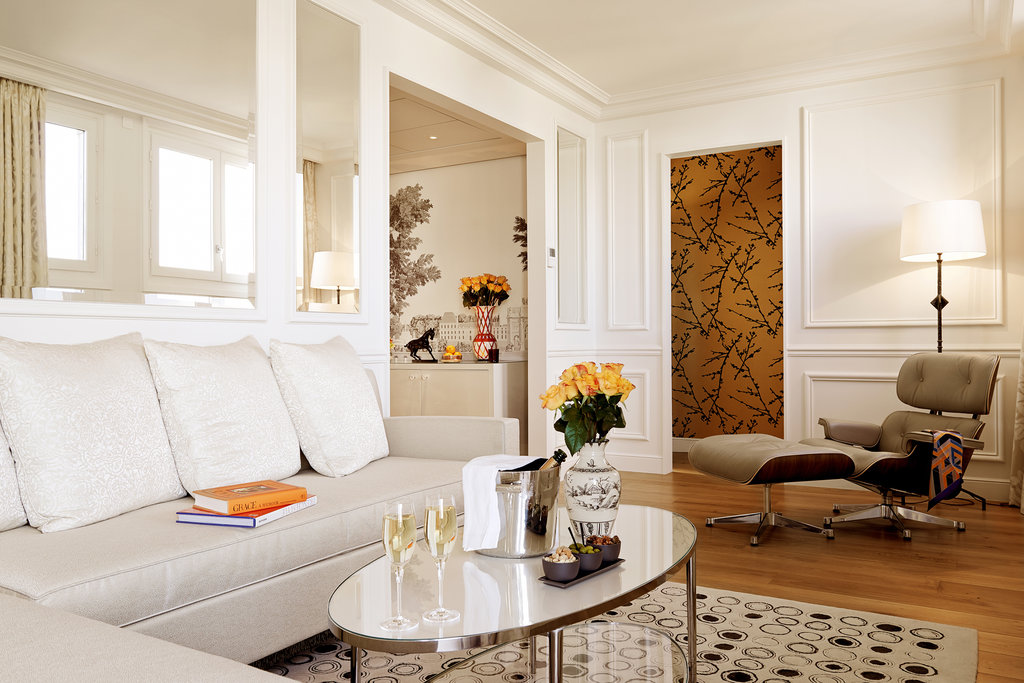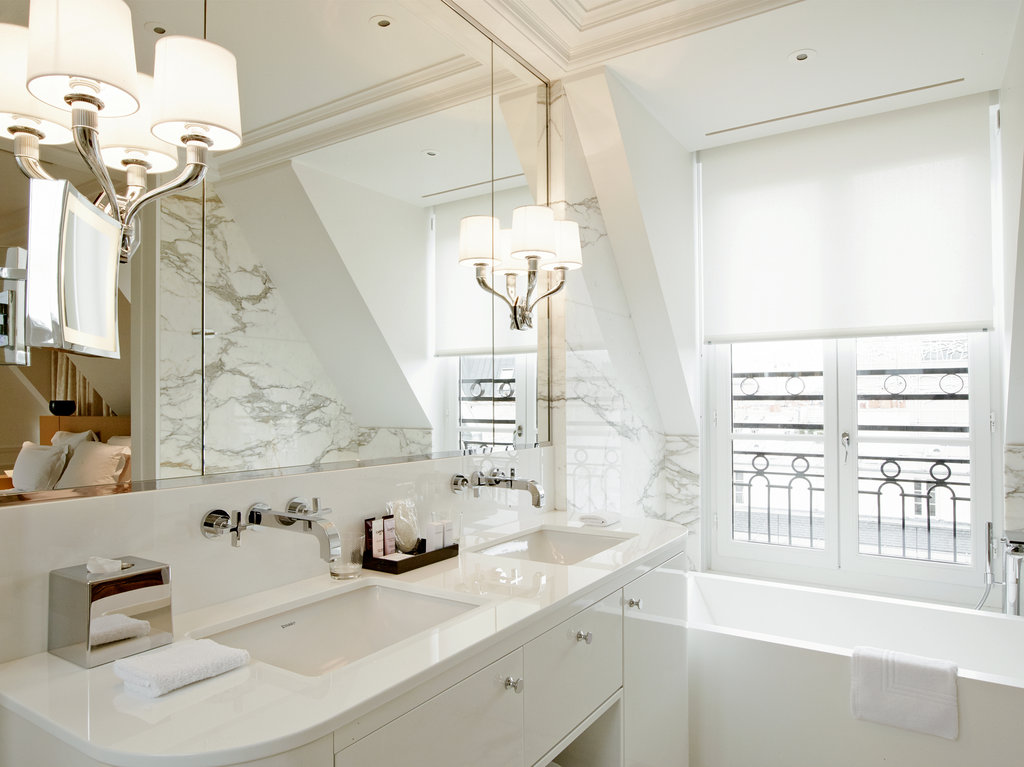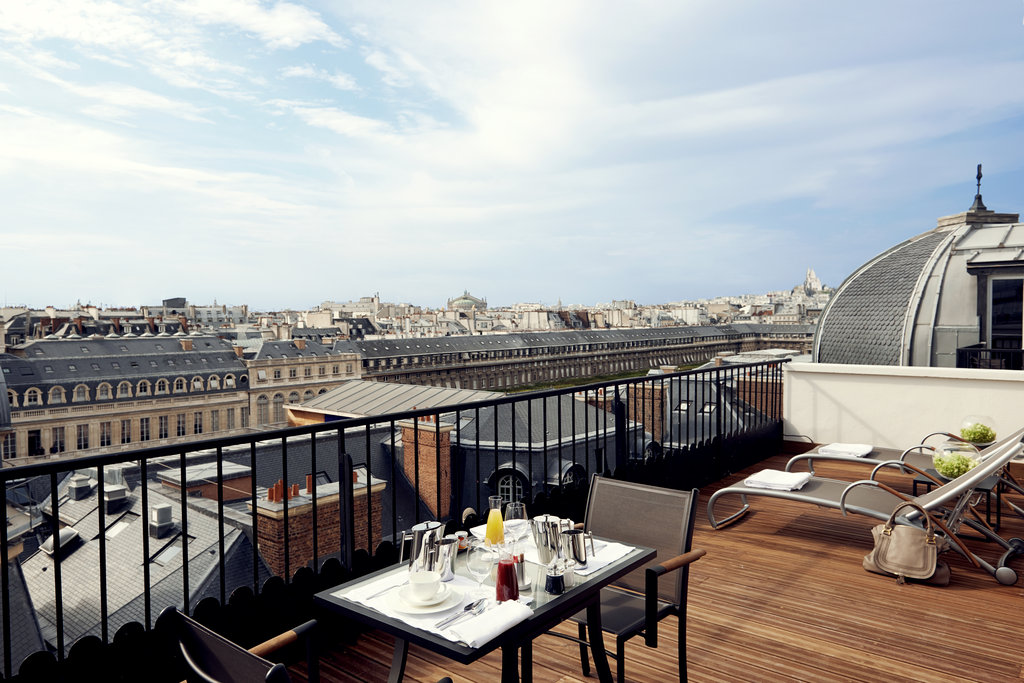 Suite Panoramique Terrace
Sleeps: 4 People.
Au dernier étage de l'hôtel, la suite panoramique bénéficie d'une immense terrasse offrant une vue à 180° sur Paris, ses toits et ses monuments : le Louvre, le Jardin du Palais Royal, l'Opéra,

le Sacré Cœur, plus loin la Tour Eiffel. Sa décoration exclusive au mobilier sur-mesure, donne l'impression d'un véritable appartement parisien.
Location
Grand Hotel du Palais Royal

4 rue de Valois

Paris

75001

France

phones.sugars.juniors
Air conditioning
Lounges/bars
Exercise gym
Pets allowed
Pool
24-hour room service
24-hour front desk

24-hour room service

24-hour security

Accessible facilities

Air conditioning

Bell staff/porter

Buffet breakfast

Business Center Services

Child programs

Children welcome

Complimentary coffee in lobby

Concierge desk

Continental breakfast

Currency exchange

Dry cleaning

DVD/video rental

Early check-in

Elevators

Exercise gym

Free high speed internet connection

Full service housekeeping

Health club

High speed internet access for laptop in public areas

High speed internet connection

Hotspots

Housekeeping - daily

Jogging track

Late check out guarantee

Laundry/Valet service

Local calls

Lounges/bars

Massage services

Newspaper

Pets allowed

Public address system

Restaurant

Room service

Safe deposit box

Security

Shoe shine stand

Spa

Sports trainer

Turndown service

Valet parking

Wakeup service

Wireless internet connection
Adjoining rooms

Air conditioning

Balcony/Lanai/Terrace

Bathrobe

Bathroom amenities

Bathtub

Coffee/Tea maker

Double beds

Double vanity

High Floor

Marble bathroom

Non-smoking

Safe

Shower

Slippers

Turn down service

TV
Billiards

Bowling alley

Dancing

Extensive health club

Horse racing

Ice skating

Indoor pool

Jogging trail

Karaoke

Museum gallery viewing

Outdoor pool

Pool

Sightseeing tours

Squash court

Table tennis

Tennis court

Theatre

Weightlifting

Wine tasting
Awards
This hotel has been awarded:
No. 5 in Top Hotels in Paris - Condé Nast Traveler Readers' Choice Awards 2016
Regional Winners 2015 - World Boutique Hotel Awards
The décor in Restaurant le Lulli reflects the cuisine – fresh and contemporary, but classical at heart. Expect signature Parisian dishes, from hearty steaks to delicate fish courses. The dining room is light and breezy, thanks to the floor-to-ceiling windows that frame Valois Square views.
Le Lulli
Cuisine type: French
Meals served: Breakfast, Lunch, Dinner
Our Executive Chef Jean-Baptiste Orieux and his team are pleased to welcome guests to discover a modern- seasonal and tasty cuisine. Guests will enjoy delightful dishes made from local and seasonal products and regularly renewed menus. The restaurant looks like an extension of the Palais Royal Garden and guests can enjoy its terrace during summer.
Lulli Lounge
Cuisine type: French
Meals served: Lunch, Dinner
Discover our selection of unique cocktails created by our rewarded mixologist; or create your own cocktail. Open from 11am to 11pm. All day dinning menu also available.
Reviews
These reviews are the real opinions of INVITED members and we have verified their stay at the hotel.
What I liked most :

Location (9)
General service (7)
Guestroom and bathroom (7)
Welcome and departure (7)
Breakfast (6)
Internet and wifi (5)
Local knowledge and experiences (5)
Leisure facilities (3)

Read Reviews

Stay+date:+March+2017

My Trip Type:

Couple

We have spent already many visits to Paris but this hotel is really superb! Great location and big suites with coffee and home made macarons. The breakfast buffet was accommodating all our special desires: fresh, large variety and quite environment. Close to the hotel are fancy restaurants which the hotel recommended. Also the Hamam was nice to visit. We will come back!

Top tip for other guests:

use the black friday formula to enjoy their great suites

Friendly service in a great location"

Stay date: May 2016

My Trip Type:

Family

Good quality for not big money in a good location.

Top tip for other guests:

Good luck))

Hotelier reply:

Dear Alexey, We are SO pleased to read your terrific review following your recent stay at the Grand Hotel du Palais Royal ! Our entire team strives to provide the very best service to our valued SLH Member guests. Indeed our central location in the very chic "1er arrondissement" is the best way to discover the City of Lights, so I hope you have nice memories of this Parisian gateway to share with your relatives, and we are very honored if we contributed to it. Looking forward to the pleasure of welcoming you back in the near future ! Yours Sincerely, Léna Le Goff General Manager

Thore la Rochette

My Trip Type:

Couple

I love this hotel so much that I keep going back, whenever I'm in Paris. Everything - from the service, to the room, the food, the people - is great. I told them a countless time, but I'll keep saying it. This hotel is great. Mostly because the service is wonderful. Please do stay there. you won't regret it.

Top tip for other guests:

Again, the suites are worth the extra money.

very good friendly hotel, location excellent

the Netherlands

My Trip Type:

Couple

personal very friendly, beautiful suite with upgrade and location very good.

Top tip for other guests:

---

Stay date: December 2016

My Trip Type:

Couple

We're so glad we chose to stay at the Grand Hotel du Palais Royal while in Paris! The location was perfect for our first trip to Paris -- we walked everywhere -- museums, restaurants, shopping, general site-seeing. It was clean and quiet, our room was a good size, and the bed and sheets were really comfortable. The complimentary breakfast wasn't anything too exciting, but it was good given that it was free (ask for the scrambled eggs!). Above all, the staff was probably the best we've ever encountered at a hotel. They were so unbelievably helpful and accommodating. I can't recommend the hotel enough!

Top tip for other guests:

Go to the spa! Their massages are exceptional.

top notch service in a great location

Stay date: April 2016

My Trip Type:

Family

great service; great location. breakfast was good; however, the complementary breakfast was limited verses other Small Luxury Hotels.

Top tip for other guests:

rooms are tiny; upgrade if possible.

Hotelier reply:

Dear Carrie, Thousand thanks for sharing your opinion about your recent stay with us ! We are so glad that you enjoyed the "top notch" service of our young and dedicated team, as customer satisfaction is our priority. We are really pleased to have contributed to your wonderful Parisian experience, and we hope that there will be many others with us ! We know how fortunate we are to be located in such a central area, a block away from the Louvre Museum and next to the majestic Gardens of Palais Royal ! Regarding the breakfast, we added some new products like juices, French pastries and fruits variety. Hopefully you will like it on your next stay ! Please rest assured that as an SLH Club member, your feedback means a lot to us, and I sincerely hope that we will have the chance to welcoming you back soon ! Kind regards, Léna Le Goff General Manager

Stay date: February 2016

My Trip Type:

Couple

From the moment we left the taxi and checked in, to the moment we checked out, the stay was well above my expectations. Each and every staff member is professional, polite, helpful, courteous, and kind. They all spoke English and made our honeymoon stay in Paris an unforgettable one. The rooms are clean and bathroom was perfect!! Very modern!! Loved the aesthetics of the hotel and the room. I thoroughly enjoyed sitting on the balcony and seeing Paris from that "eye level". The location of this hotel is soo perfect. Louvre is two streets away! Rue Saint Honore is the cross street. Was a great stay and can't wait to come back and stay here again. Highly recommend this hotel for the picky traveler.

Top tip for other guests:

Spacious and modern barroom. Close to Louvre and other major Parisian sights.

Hotelier reply:

Dear Mr. Iqbal, We thank you SO much for taking the time to post your review online! We sincerely hope that your readers will follow your kind recommendations, as we are always pleased to welcome well-travelers from the SLH Club. All the team have attentively read your nice words, thank you again. I am thrilled to read that you enjoyed our contemporary and chic decoration. Our designer, Pierre-Yves Rochon, sublimated our beautiful property built in the 18th century into a luxury and refined place, as an echo to its famous neighbors: the majestic Palais Royal gardens and the Louvre Museum, located in the heart of Paris. We are truly honored you chose the Grand Hotel du Palais Royal to celebrate your honeymoon, please accept once again our congratulations, and we sincerely hope to welcome you in a near future… perhaps on your 1st anniversary ? Please rest assured that our dedicated team would be very glad to take care of your next visit, and I hope to have the pleasure of meeting you personally, at your new Parisian address. With our Best Regards, Léna Le Goff General Manager

View from balcony into the Superior Room

Very nice hotel in a perfekt location

Stay date: August 2016

My Trip Type:

Couple

We had a very nice time in Paris in summer. The hotel is very nice, the staff also and the tipps by the concierges were always perfect.

Top tip for other guests:

I think the higher up the rooms the better (but I am not sure).

Smart & very good service

Stay date: October 2016

My Trip Type:

Couple

The décor was very smart & home from home for us . All staff very helpful , could not fault the place & would recommend anyone to stay there . A good location as well .

Top tip for other guests:

The bar food was ideal for a snack for dinner if you arrive on a sunday as we did .

Hotelier reply:

Dear Marcus, Thank you very much for taking the time to share your experience online ! Your lovely compliments have been shared amongst the team. The warm decoration imagined by the famous French designer Pierre-Yves Rochon contributes to the cozy atmosphere of our property, and there is no best reward than reading you felt at home with us ! Hoping that your readers will follow your recommendations, we very much look forward to seeing you back ! Best Regards, Léna Le Goff, General Manager

You want to feel like a prince or princess... Stay there !

Stay date: January 2017

My Trip Type:

Business

This hotel is amazing ! The service is great, people here treat you as well as can be. As soon as you step one foot inside, they take care of everything and you feel already more relaxed. The room are great, very well decorated and well designed. I tried the room service, it was delicious, as was the breakfast. The latter included a lot of fresh food, and a variety to chose from. But the best thing in this hotel was the staff : friendly, yet discreet, helpful, nice... I loved it. Also, the area is great if you want to visit Paris. I confess that was not an interest for me, since I know Paris and was there for business, but if you do come to visit, it's a very good HQ. Please send all my best to this very good staff.

Top tip for other guests:

The suites are worth it !

Hotelier reply:

Dear Karine, Many thanks for sharing your recent stay with our SLH community ! What a treat to read your wonderful compliments ! Once again our dedicated team is put forward, I am delighted that you noticed the high quality of service we all strive to provide to our guests. A big THANK YOU from all of us, we look forward to seeing you back soon, for another peaceful and dreamful night, or just a delicious fresh breakfast ! Best regards, Léna Le Goff, General Manager