This hotel is seasonal and welcoming guests from May to October.
Prestigious Art Deco hotel in the heart of Viareggio, just 12 miles from Pisa
A 1920s architectural masterpiece in the coastal resort of Viareggio. Behind its impressive façade, Grand Hotel Principe di Piemonte has five floors of accommodation with a 2 Michelin-starred restaurant, two bars and a stunning panoramic rooftop bar beside a heated outdoor pool.
All the rooms at Grand Hotel Principe di Piemonte have views over the Apuan Alps or the Tyrrhenian Sea and beautiful marble bathrooms. Wake up to a buffet breakfast brimming with homemade produce whipped up by a dedicated pastry chef, plus a freshly squeezed fruit and vegetable juices counter.
Read more
[SPLIT]
Read less
Enjoy gourmet cuisine at Il Piccolo Principe, inside or on the sea-view veranda - while the panoramic Maitò Viareggio rooftop restaurant serves local specialties, seafood, and pizza. Visit the Grand Hotel Principe di Piemonte's wellness centre, an oasis of aromas, colours and music, and indulge in a moisturising honey massage. Then enjoy a glass of wine in the warm and cosy ambiance of the wine cellar bar.
Enjoy your stay!
---
100 Rooms | 5 Floors | 2 Restaurants |
Michelin Star
Spa
Beach Resort
Wine Cellar
Our Hotel
Roof Top Terrace Plunge Pool

Renato Guttuso Art Collection Lounge

One Bedroom Suite Side Sea View Balcony

One Bedroom Suite Side Sea View Balcony

One Bedroom Suite Seaview Balcony International

One Bedroom Suite Front Empire

Deluxe Side Sea View Balcony

La Terrazza Rooftop Bar Lunch

Il Piccolo Principe 2 Michelin

Champagnerie Romantic Aperitif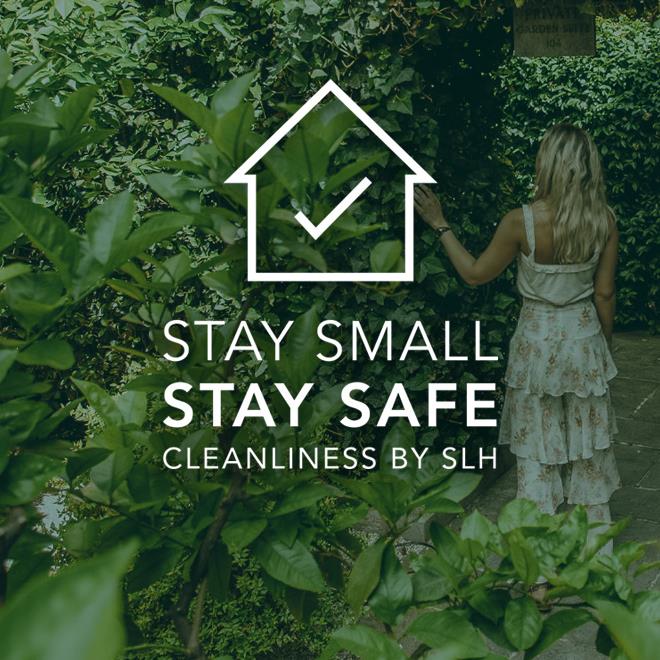 Covid-19 Measures
Automatic Body temperature test is required at check in, face masks are required in all public areas and restrooms except for restarants and bars when guests are seated, signs remind guests to keep to social distancing protocol and use hand sanitizer available in public areas, contactless credit cards are recommended.


Seating has been reconfigured in the dining rooms, outdoor areas, veranda and bars to meet social distancing guidelines.


Check in time is delayed from 2 pm to 3 pm because extra time is necessary for the new hygiene standards and sanitation guidelines. Guestrooms' minibars won't be removed but will be empty; only single use products in room except for TV remote control that will be in a single use plastic bag.


Panoramic rooftop terrace pool is open and sunbeds are distanced according to safety protocol, hand sanitizer gel is required at the entrance and swim hat is mandatory to use the pool. Hydromassage and waterfalls cannot be activated. Both the beach clubs we are connected to respect the national health & safety protocols and procedures.


The 2 Michelin star restaurant is open and located on the panoramic rooftop terrace by the pool, tables are distanced and waiters wear gloves and face masks. Due to a limited number of seats and tables advance booking is required.





Superior Sea View (Front)
---
Deluxe Side Sea View Balcony


One Bedroom Suite Side Sea View Balcony

One Bedroom Suite Side Sea View Balcony
One Bedroom Suite Side Sea View
---
One Bedroom Suite Seaview Balcony International
---
Relaxing and invigorating
Very enjoyable and relax stay. Staff extremely friendly and helpful.
By Jack Sep '20 Trip Type Family
---
Beautiful hotel great restaurant very nice staff
The 2 star restaurant was a great experience and the dinner at the swimming pool was very romantic - Nice swimming pool too. The hotel is beautiful and staff very nice. It is very sad that the hotel has no arrangment with the beach facility named Principe di Piemonte just in front of the hotel a great Read more[SPLIT]Read lessdisappointment.
By Sylvie Jul '20 Trip Type Couple
---
By Victor Mar '20 Trip Type Business
---
Key Features
Valet parking
Air conditioning
Bar
Family friendly
Pet Friendly
Restaurant
All Hotel Features and Services
Bell staff/porter
Concierge desk
Currency exchange
Dry cleaning
Turndown service
Accessible parking
Parking
On-Site parking
Indoor parking
Location of your stay
Hotel Address
Grand Hotel Principe di Piemonte
Piazza Giacomo Puccini 1
.
Viareggio Lucca
55049
Italy
Where is it?
25 kms to airport Pisa International Airport
100 kms to airport Peretola
Pioneers in Boutique Luxury