https://origin.slh.com/hotels/hotel-dinghilterra/
HOTEL HIGHLIGHTS
19th-century building, once home to poet John Keats
Classical Italian cuisine served in renowned Café Romano
Views of Rome from the Penthouse Suite's roof garden
Hotel d'Inghilterra - LUXURY HOTEL IN ROME
'Poet's corner' in central Rome, where Italian opulence meets boutique charm
Once a palazzo, now a boutique city retreat, Hotel d'Inghilterra is a grand residence with a proud history. Many famous names have stepped through its doors, with Romantic poet John Keats once calling the hotel home. Today, each individually styled room mixes sumptuous décor with modern design and a free Handy smartphone for free international calls and internet.. While the suites are the jewel in the palace's crown. The Penthouse boasts a private terrace dotted with jasmine and citrus trees, and views across Rome.
If fine dining with a side of people watching appeals, Café Romano is ideal. Chic black and white tables spill out on to the street and each dish looks like a work of art. After dessert, pull up a black leather stool at the Bond Bar. Glitzy and glamorous, it's just the place for gourmet coffee and cocktails before bed beckons.
Step out of Hotel d'Inghilterra and the undying charm of the 'Eternal City' is all around. Pop a coin in your pocket before you stroll to the Trevi Fountain. After you've tossed it into the water, wander onwards to the Spanish Steps, the Pantheon and Piazza Navona – all nearby. When it's time for a rest from sightseeing, the stylish boutiques of Via dei Condotti are a big draw. Not to mention the espresso bars and trattorias that line the winding streets around the hotel.
84

rooms

1

restaurant

6

floors
The rooms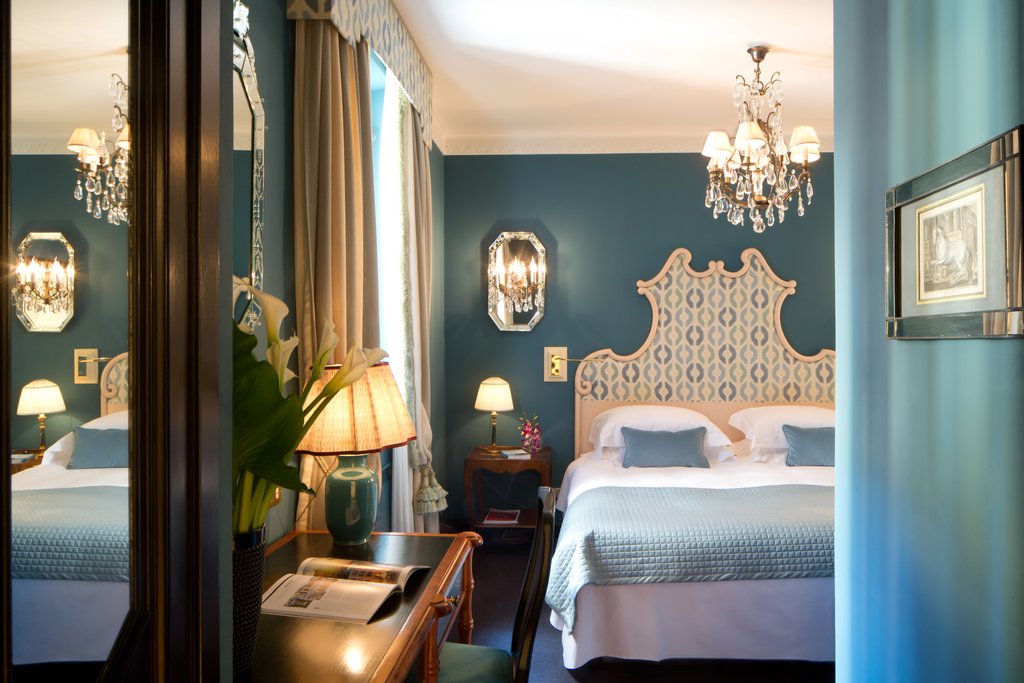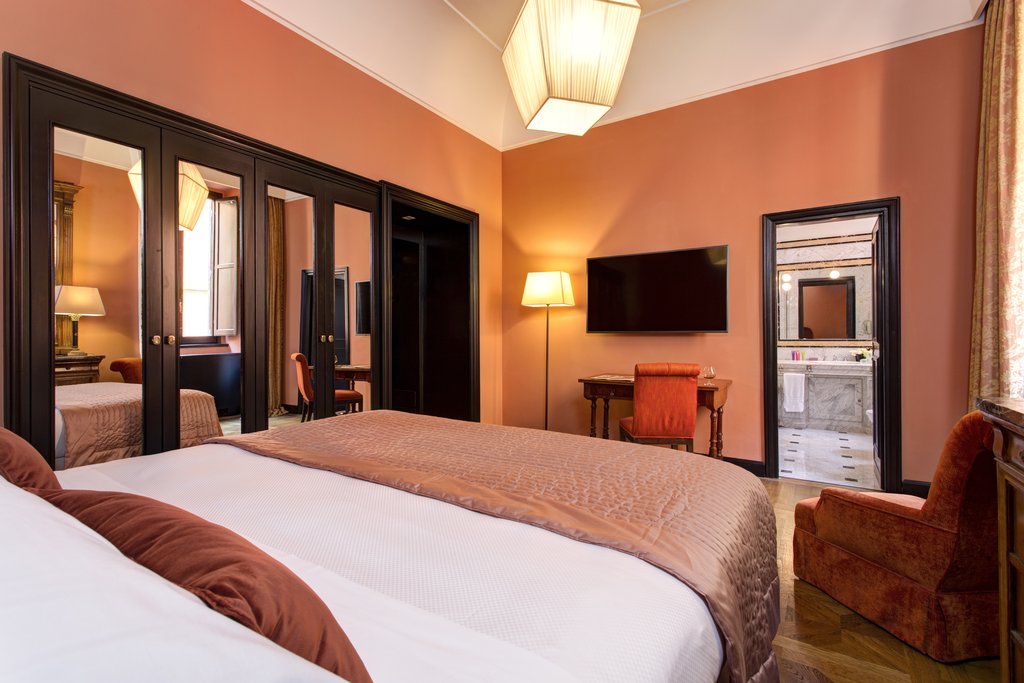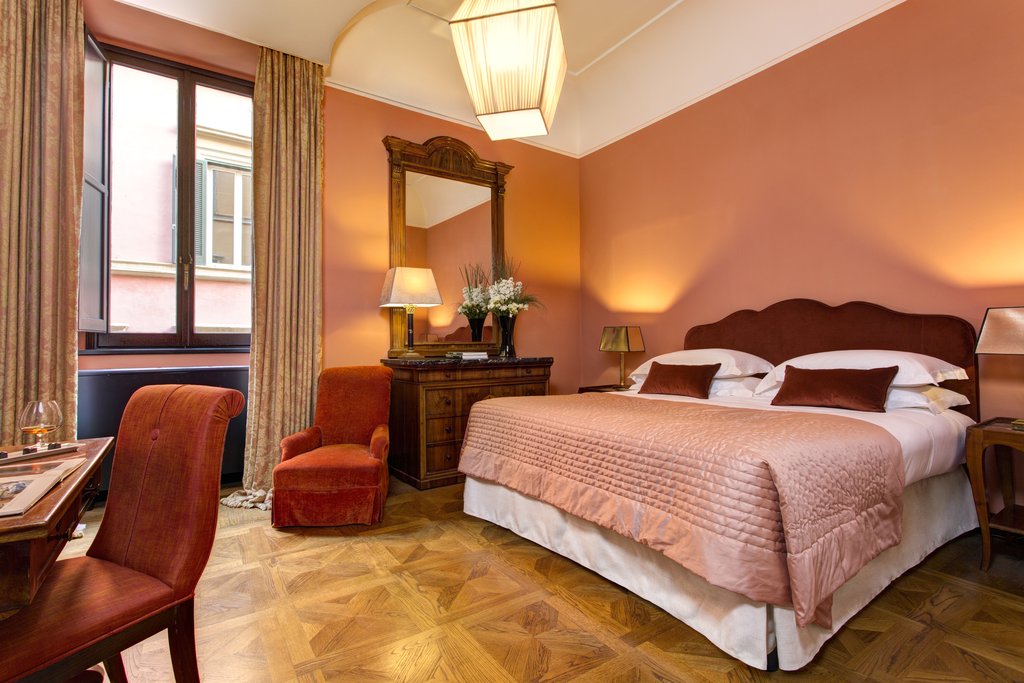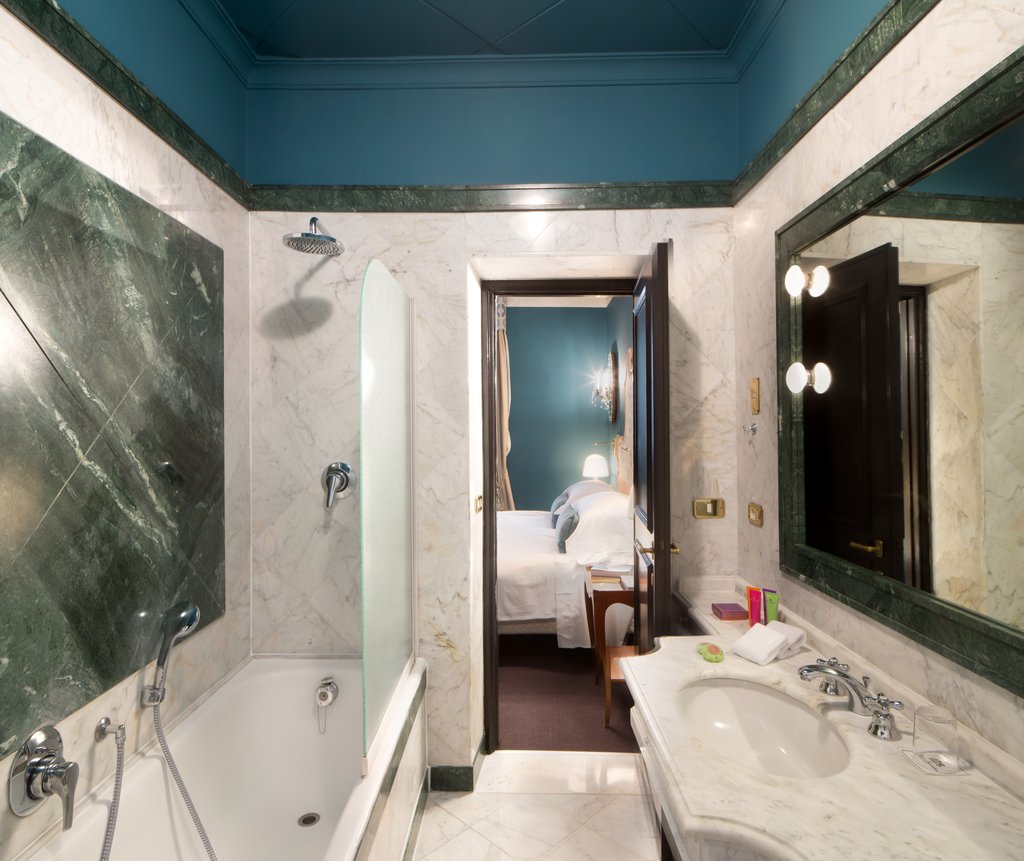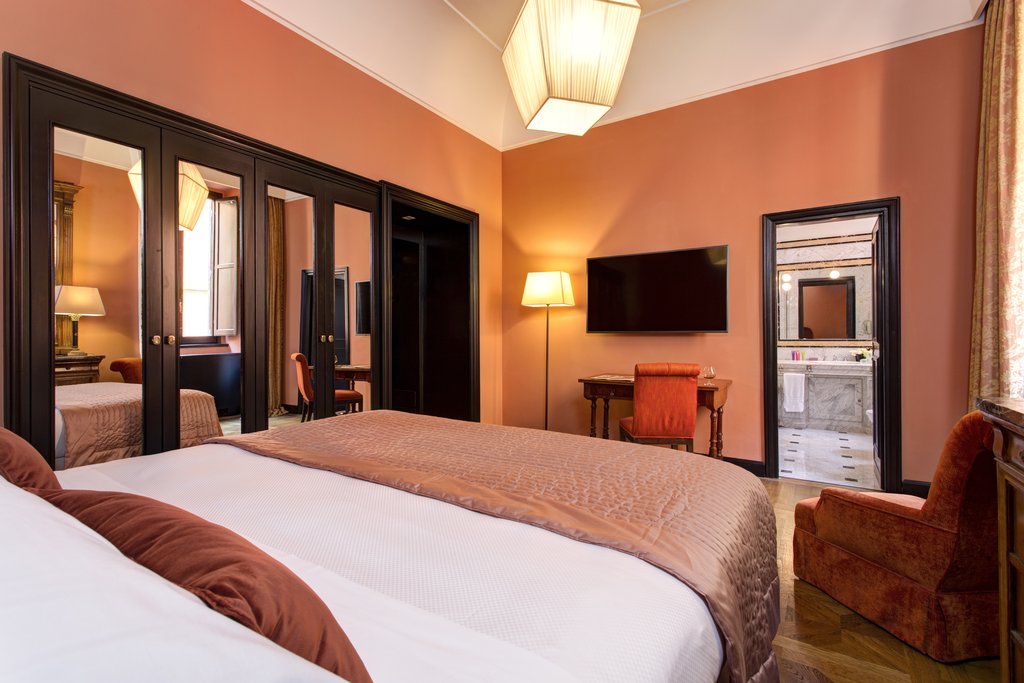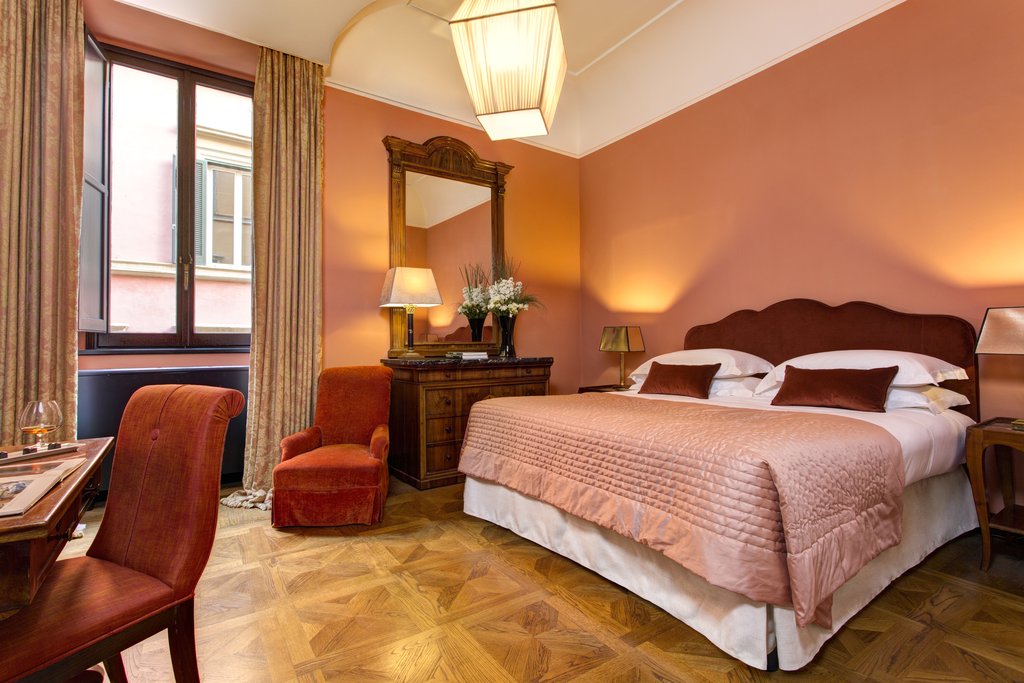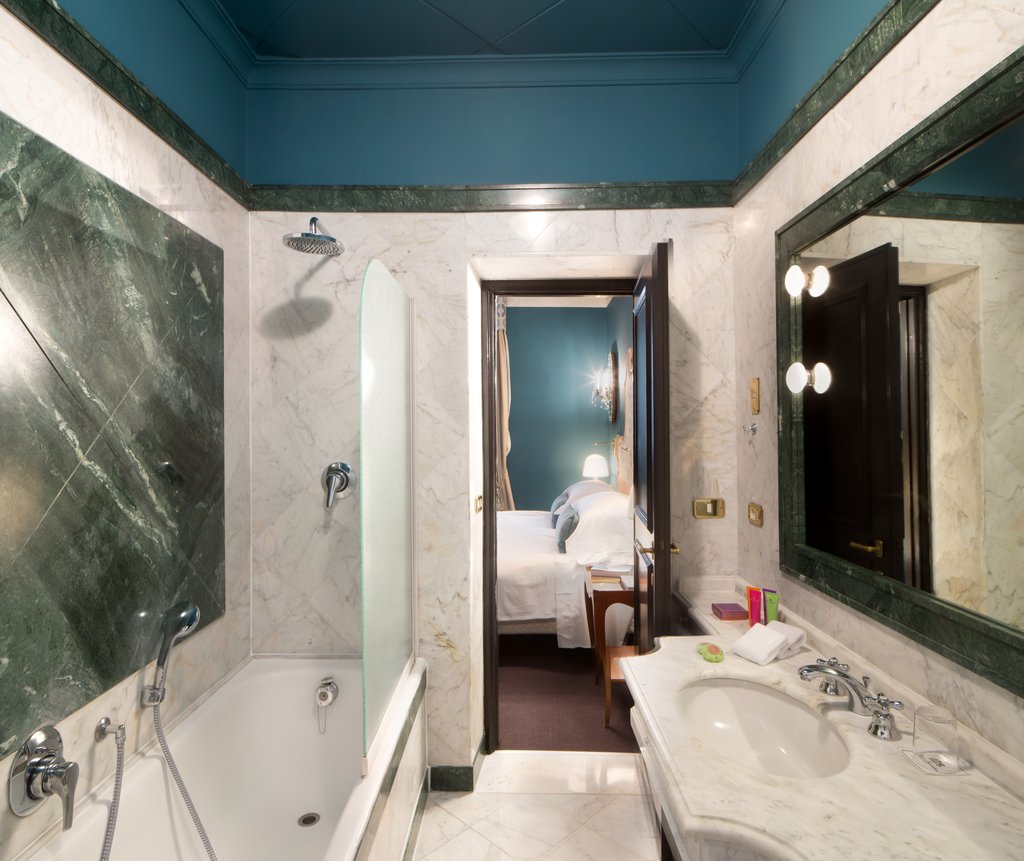 Superior Double
Sleeps: 2 People.
Our Superior Rooms offer both comfort and elegance. All rooms feature Carrara marble fitted bath, classic Italian furniture and Double or Twin beds.

Facilities such as High Speed Internet, Air Conditioning, Flat TV and Safe Deposit Box make the Superior Double Room an excellent choice of accommodation in a beautiful aristocratic residence. Sizing 236-301sqft22mq
From per night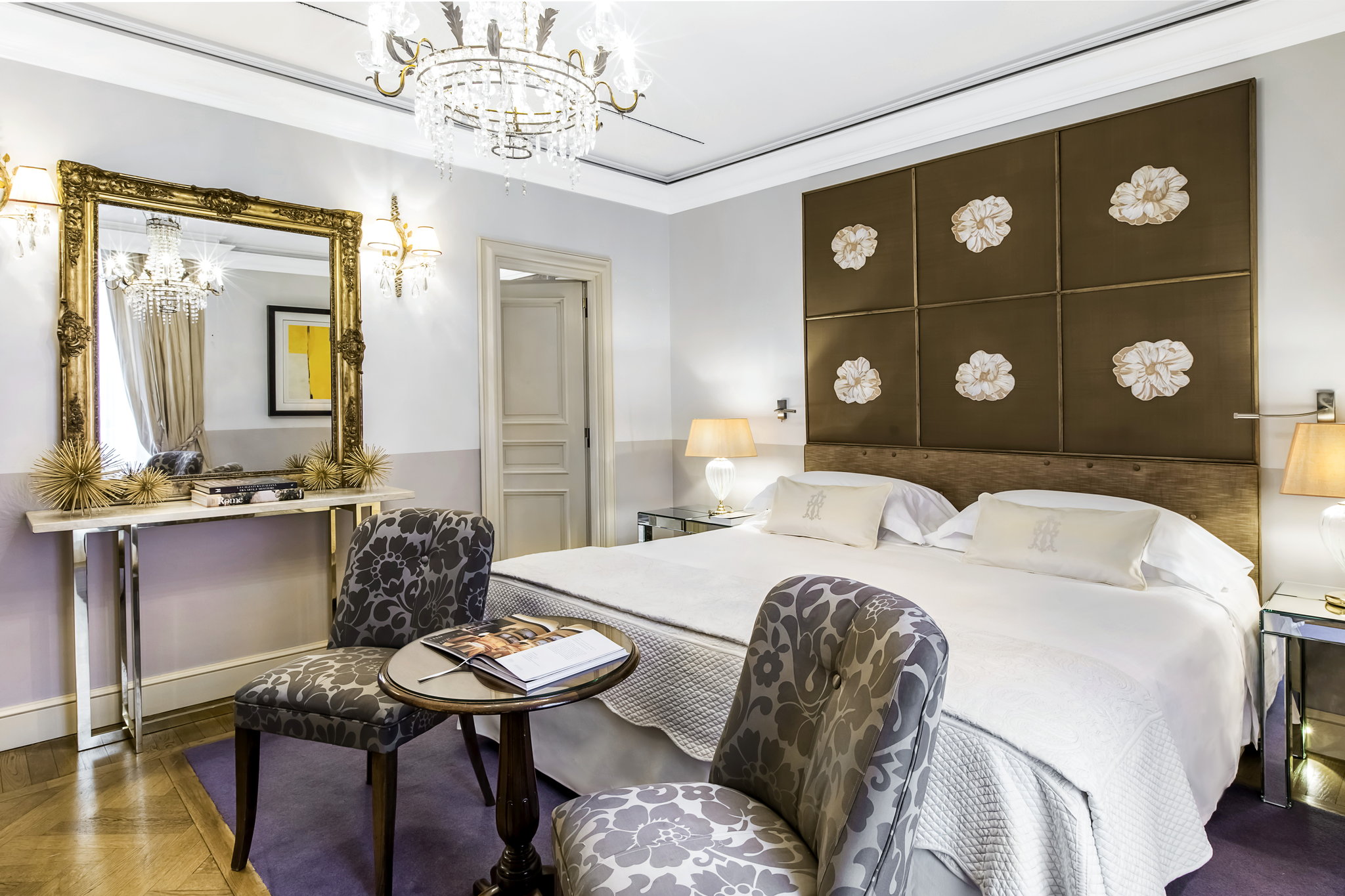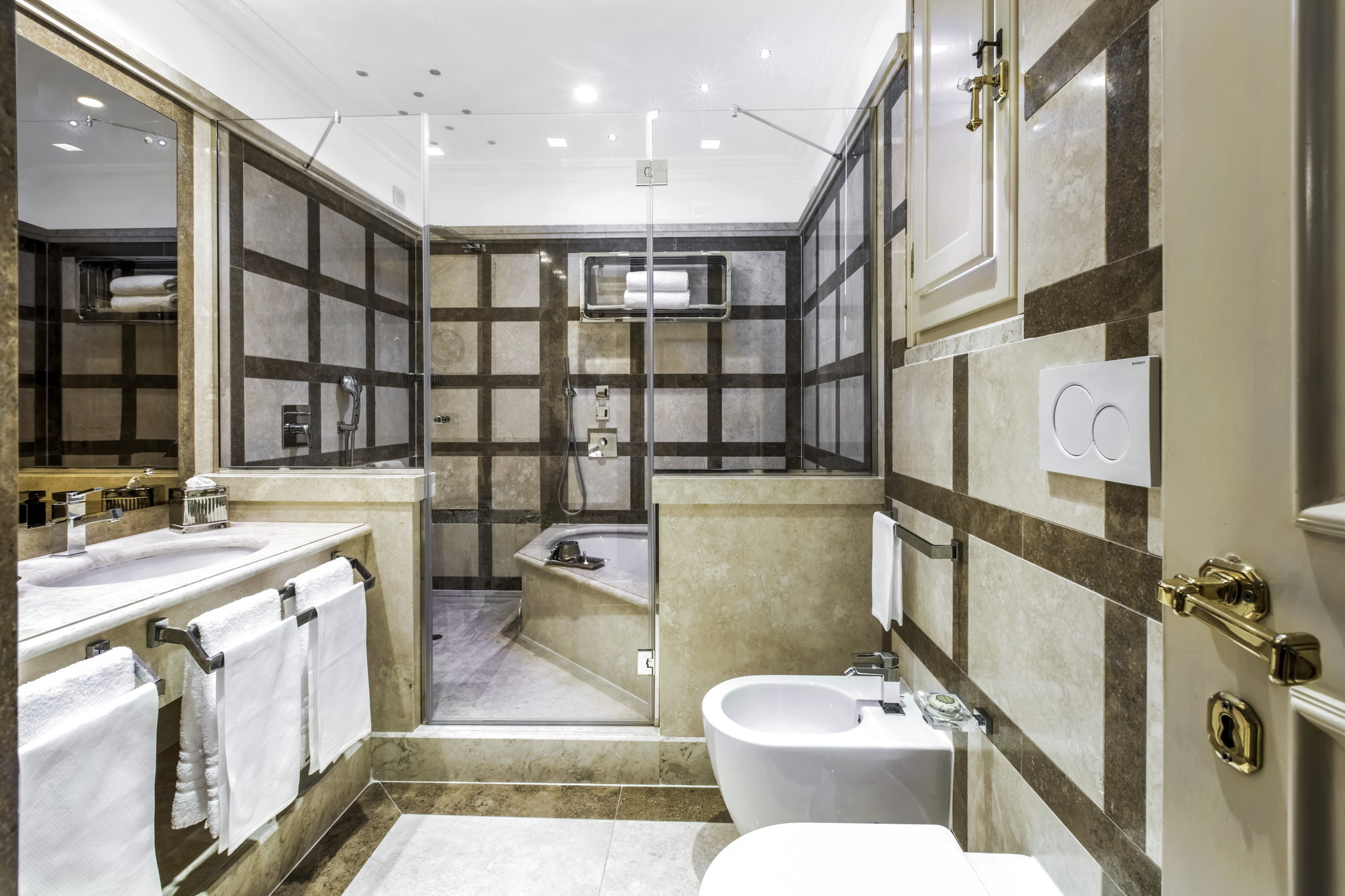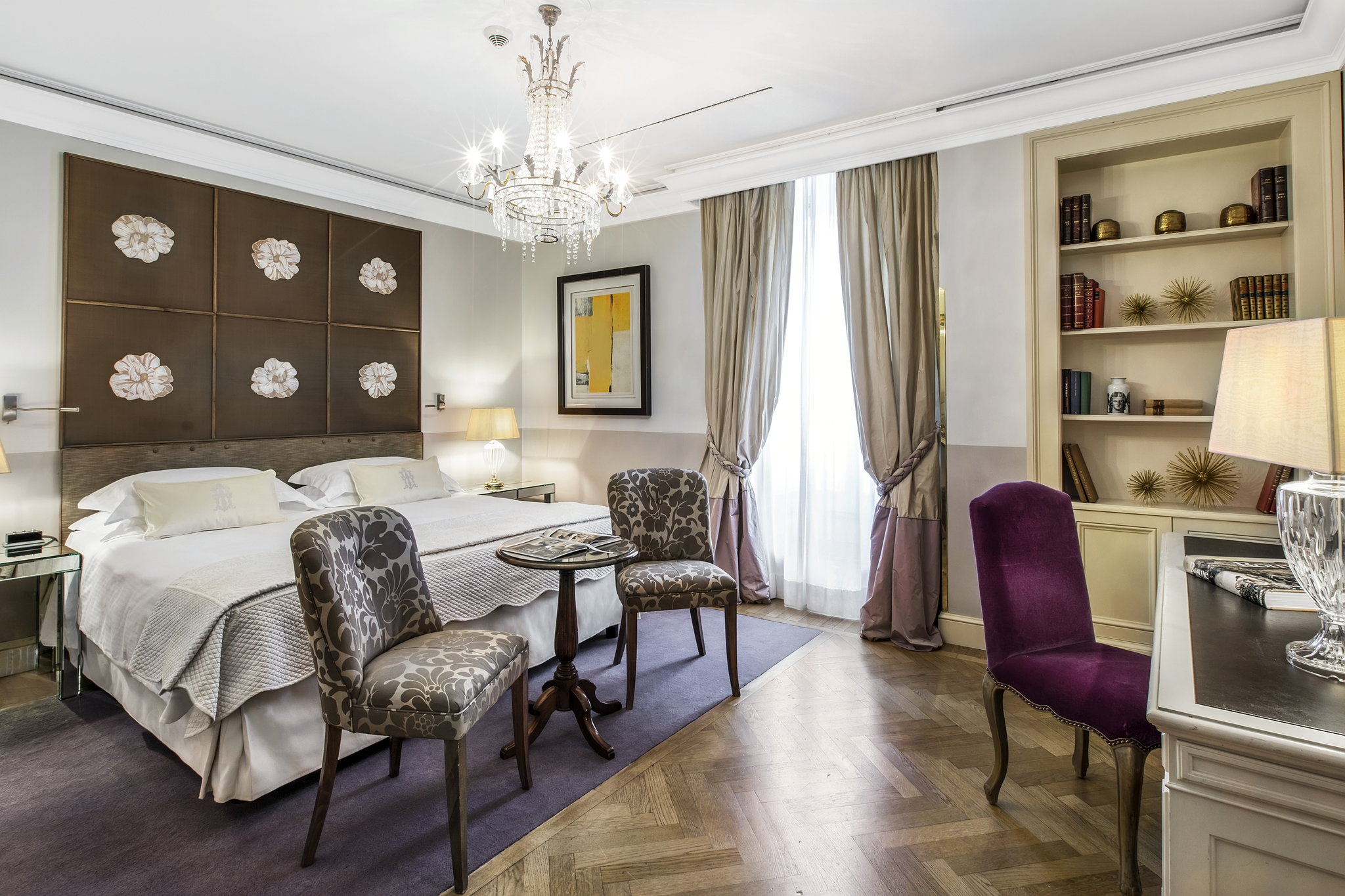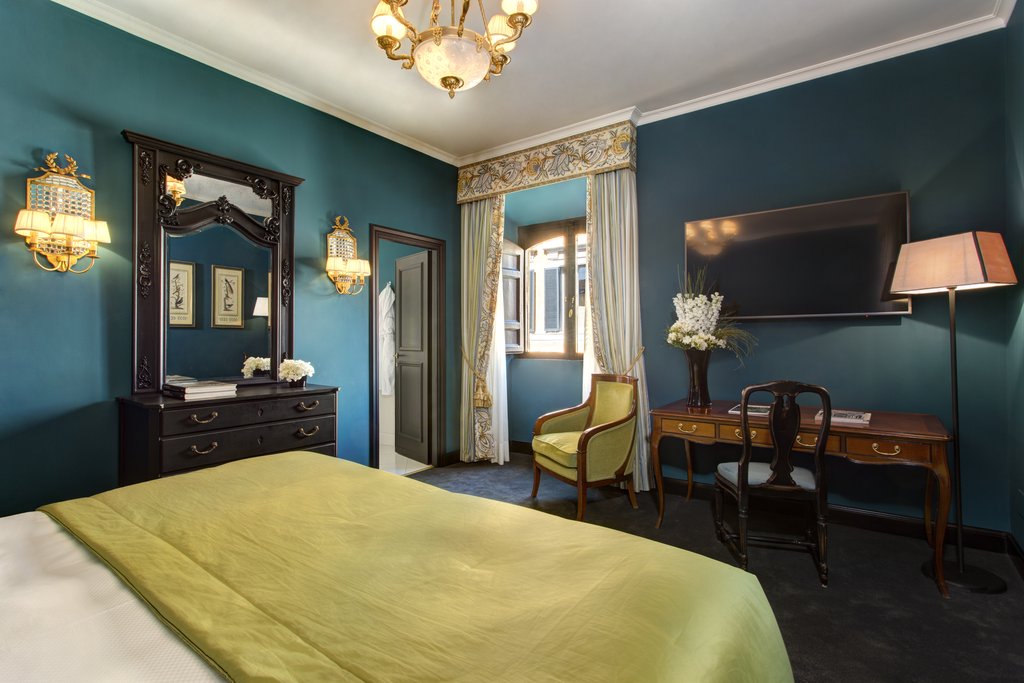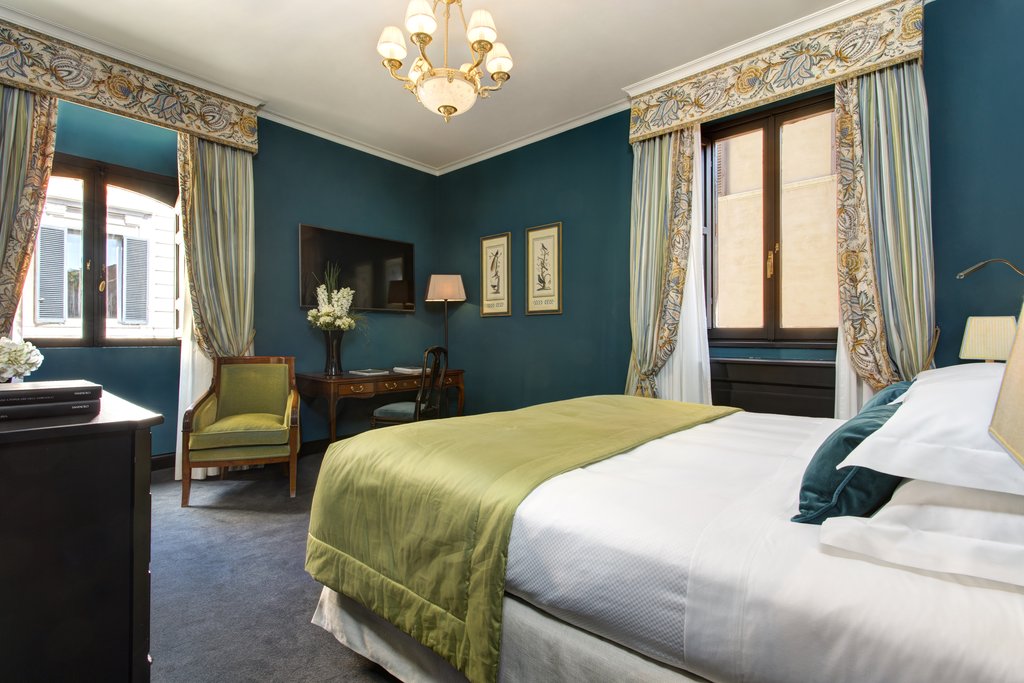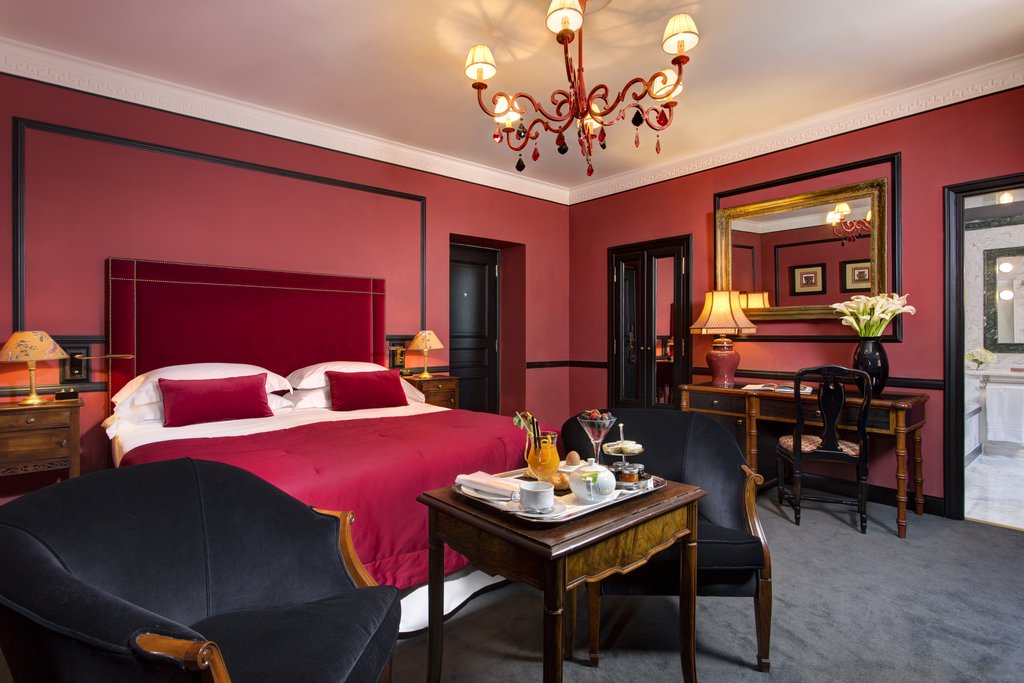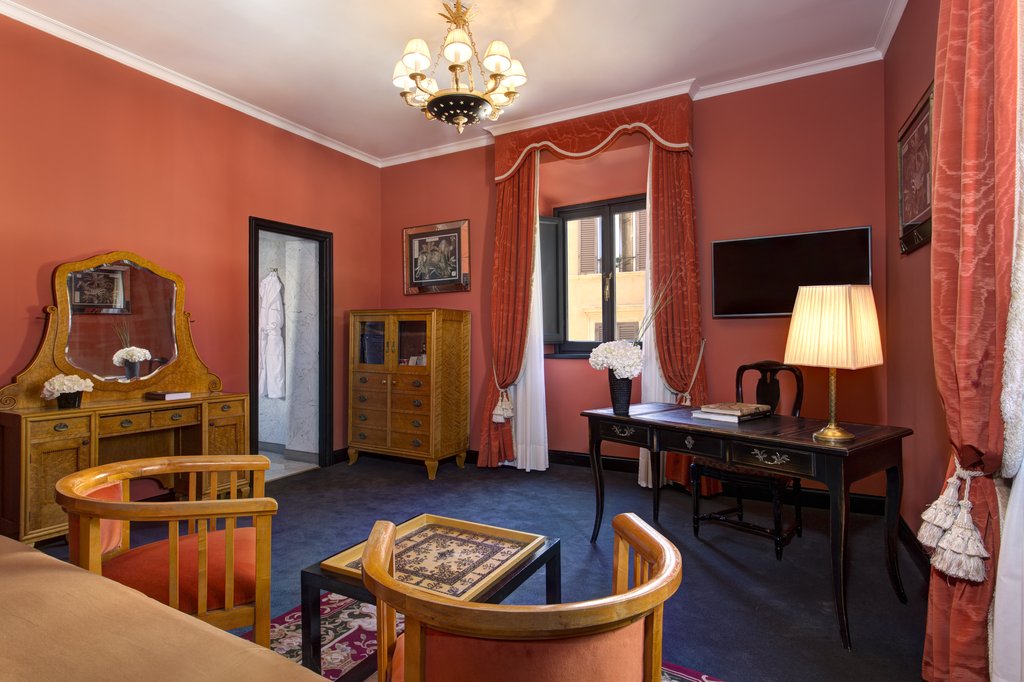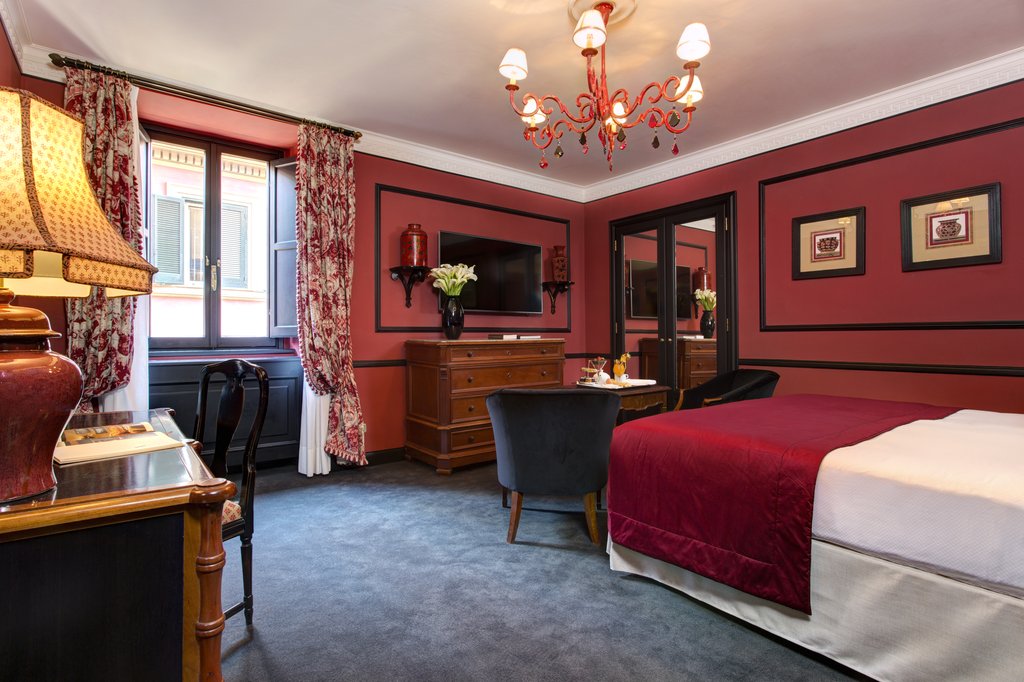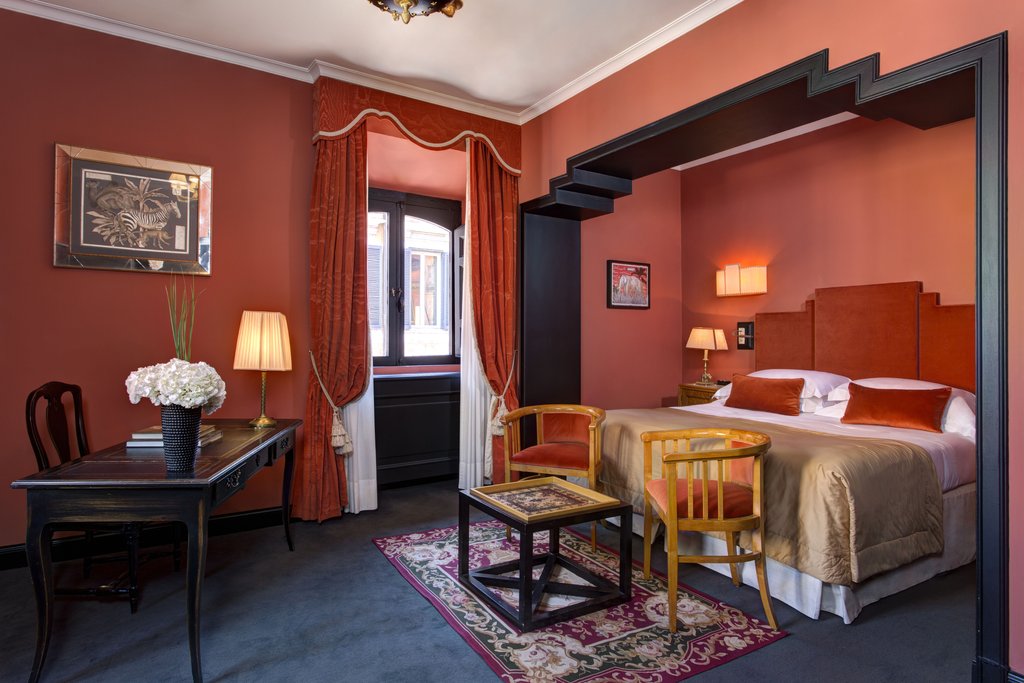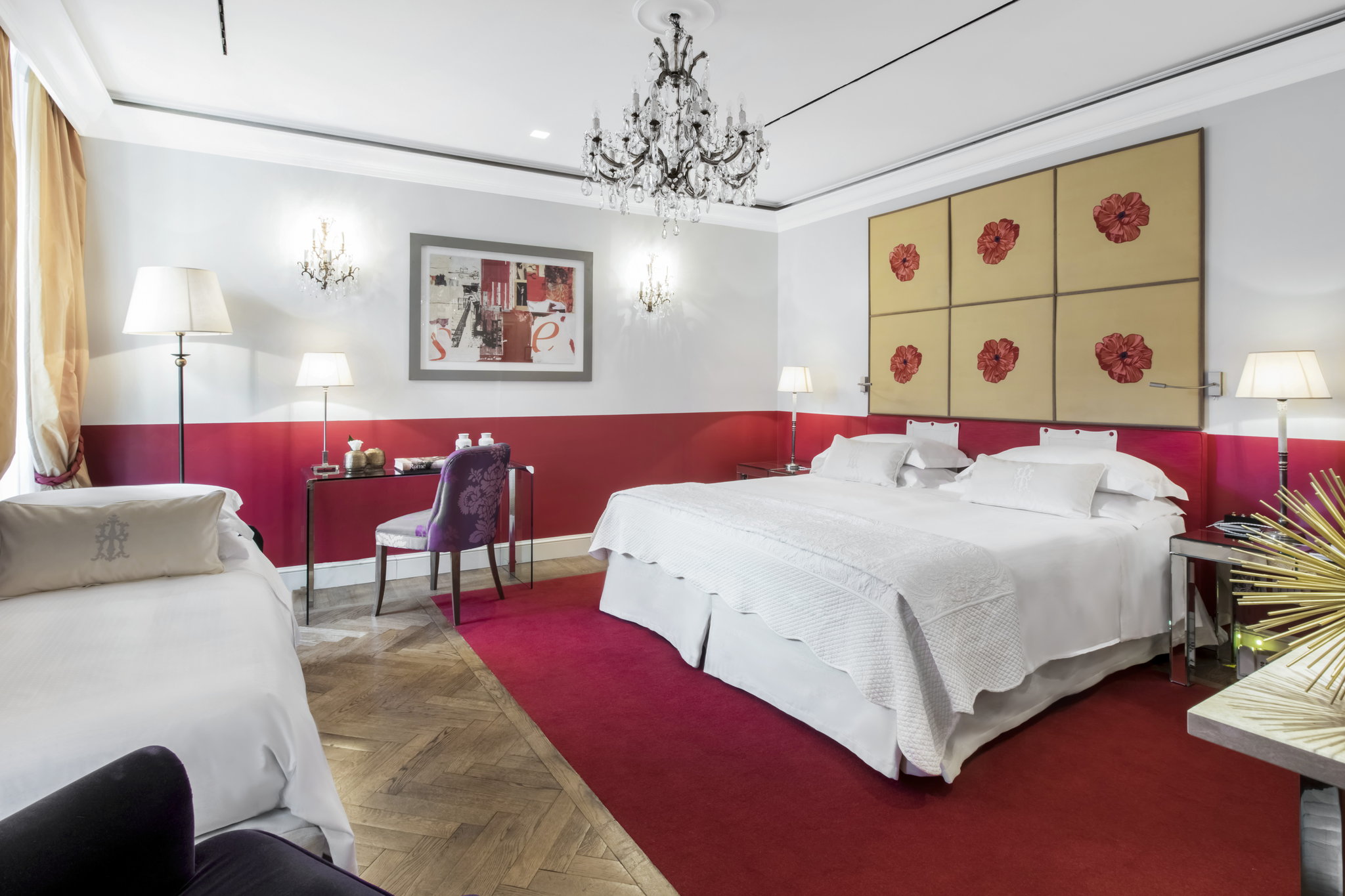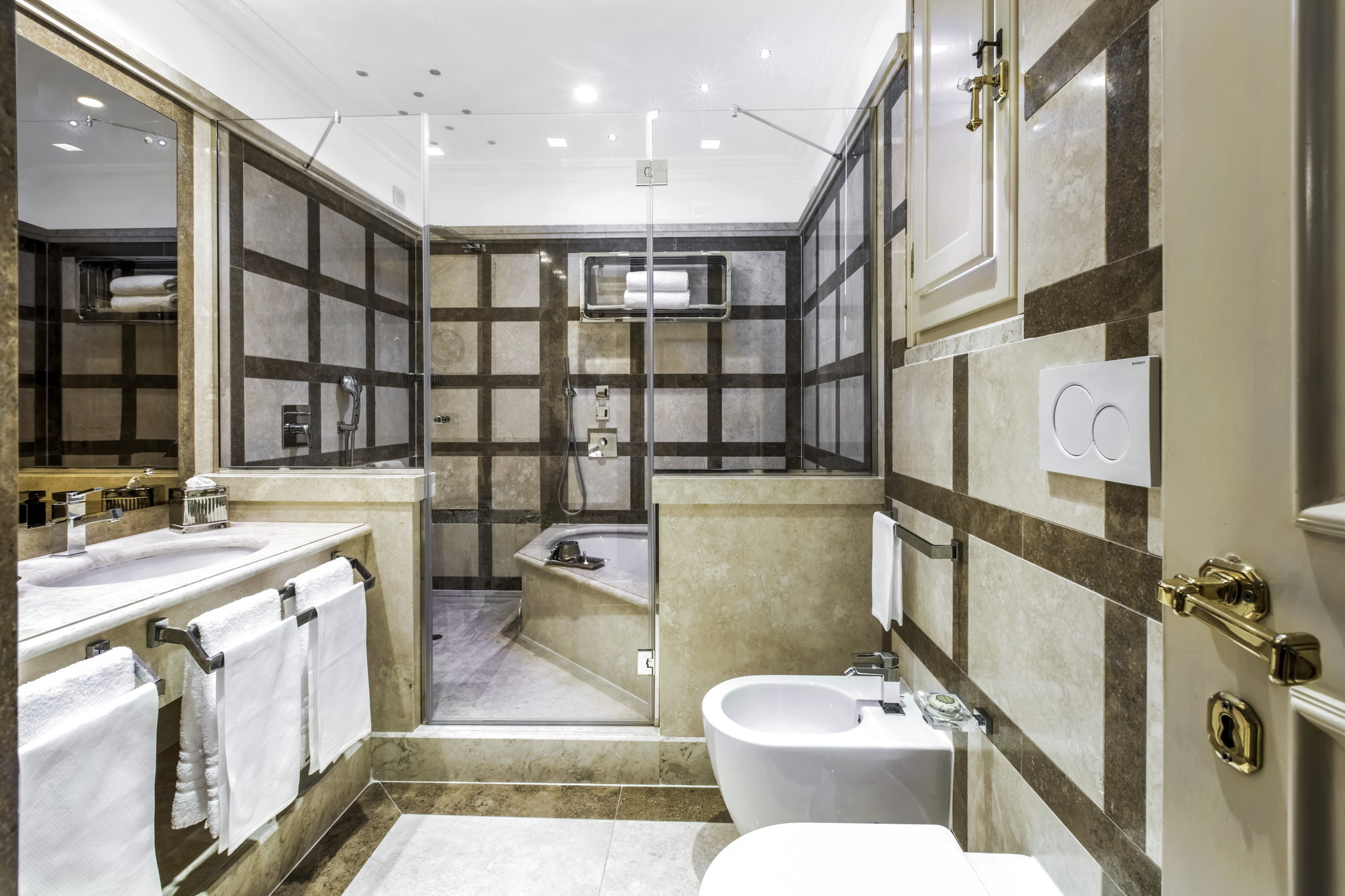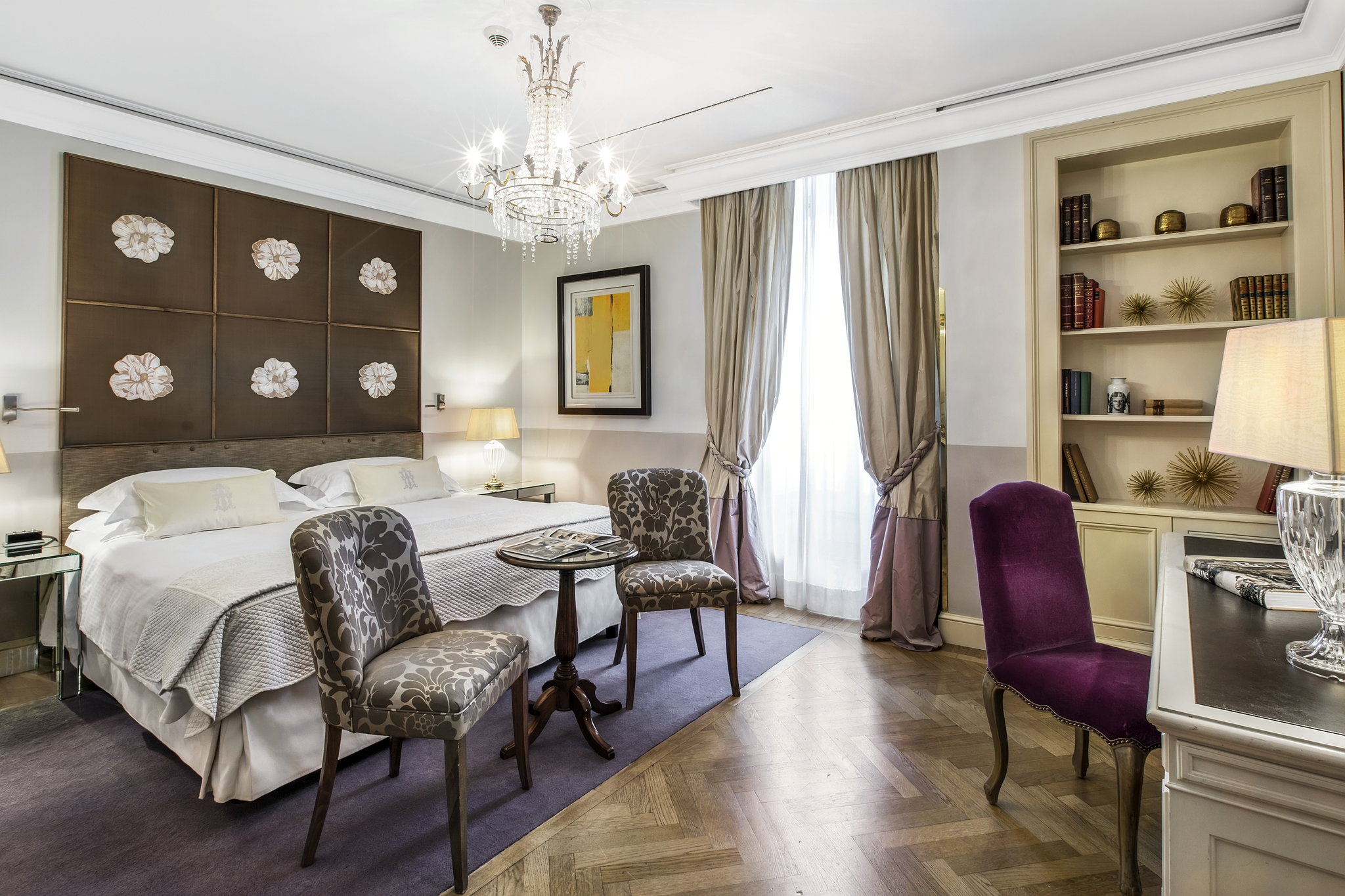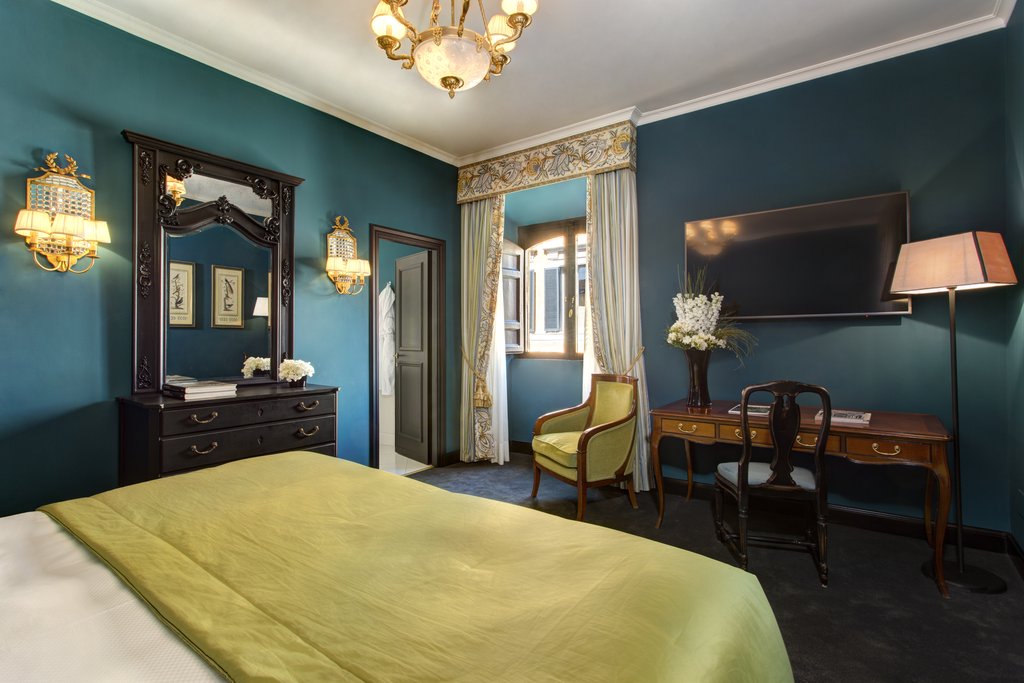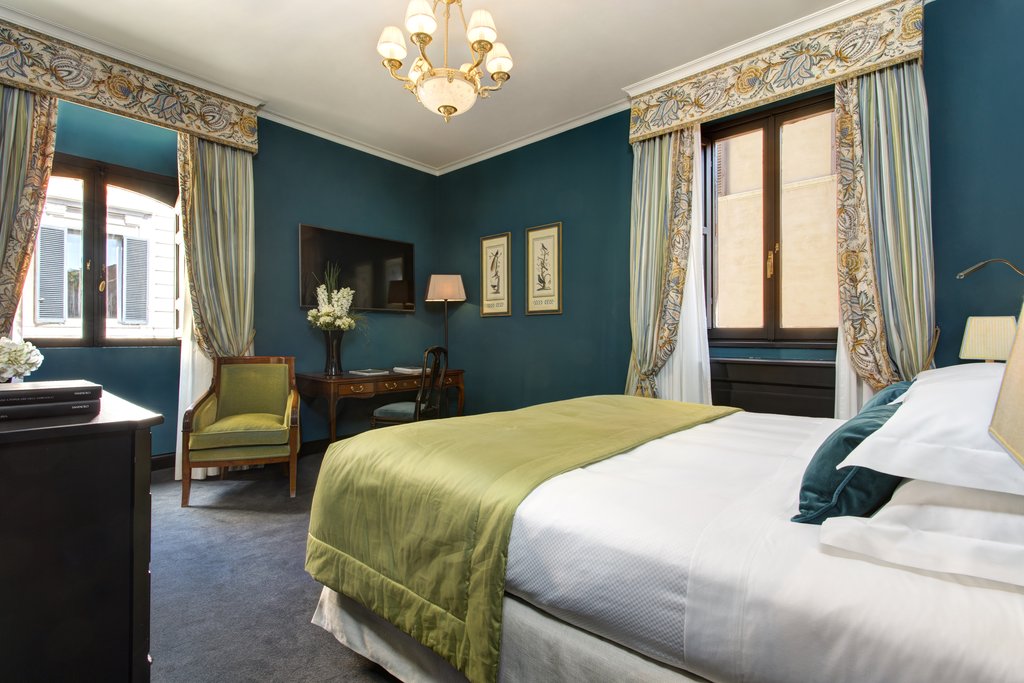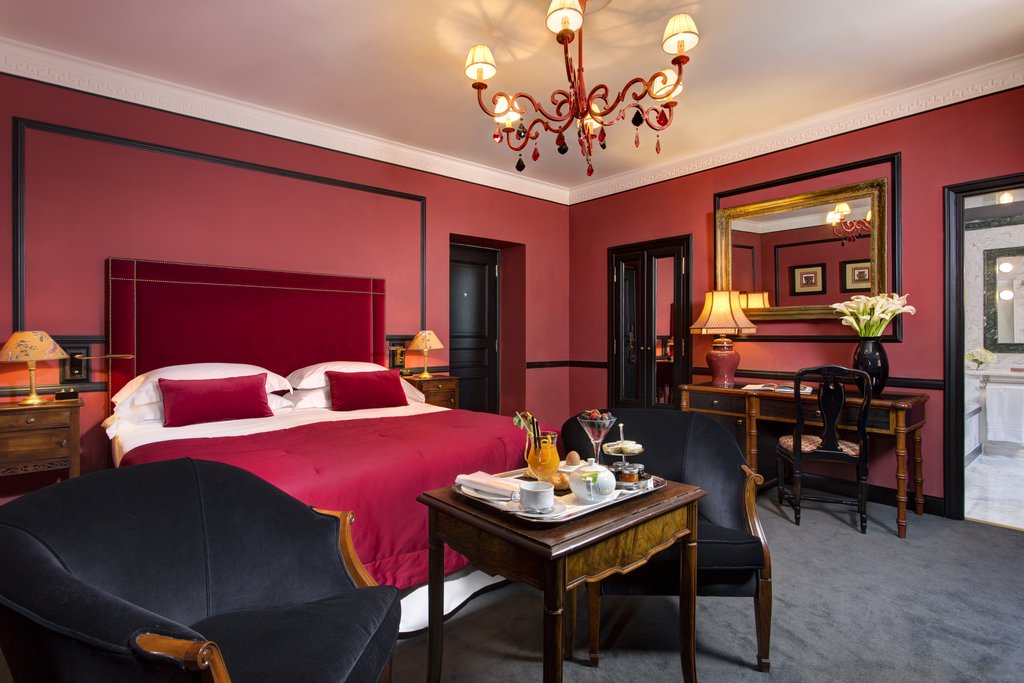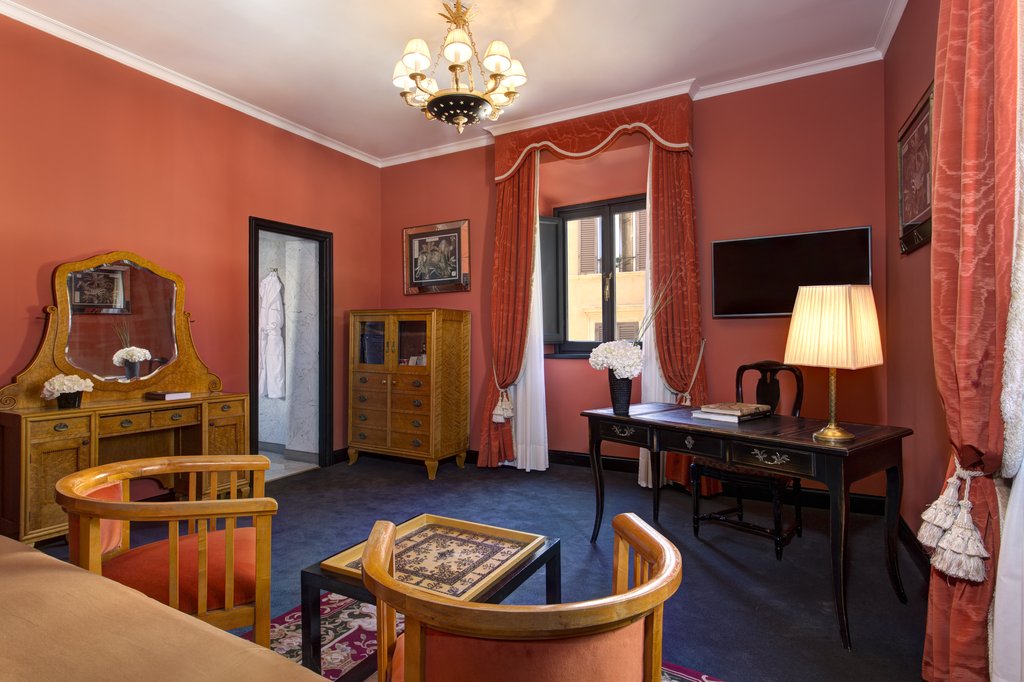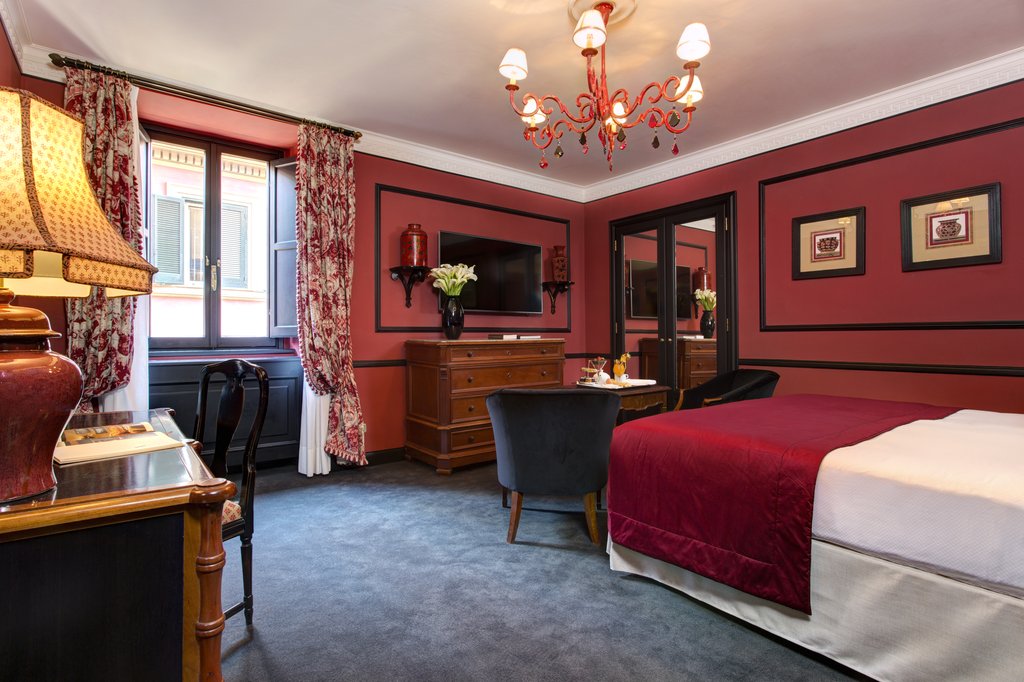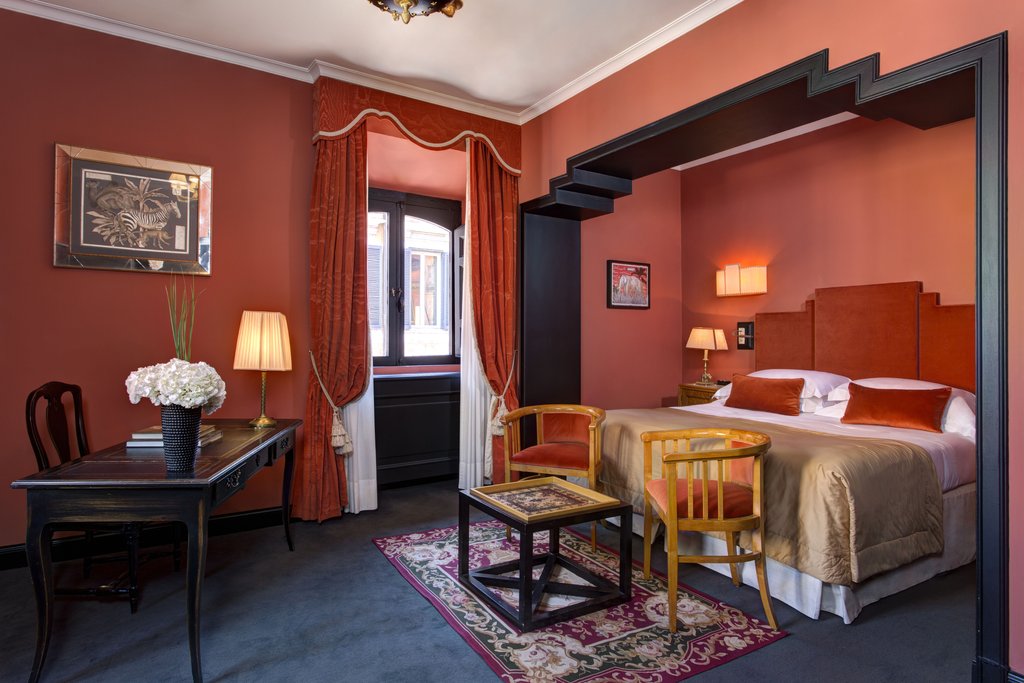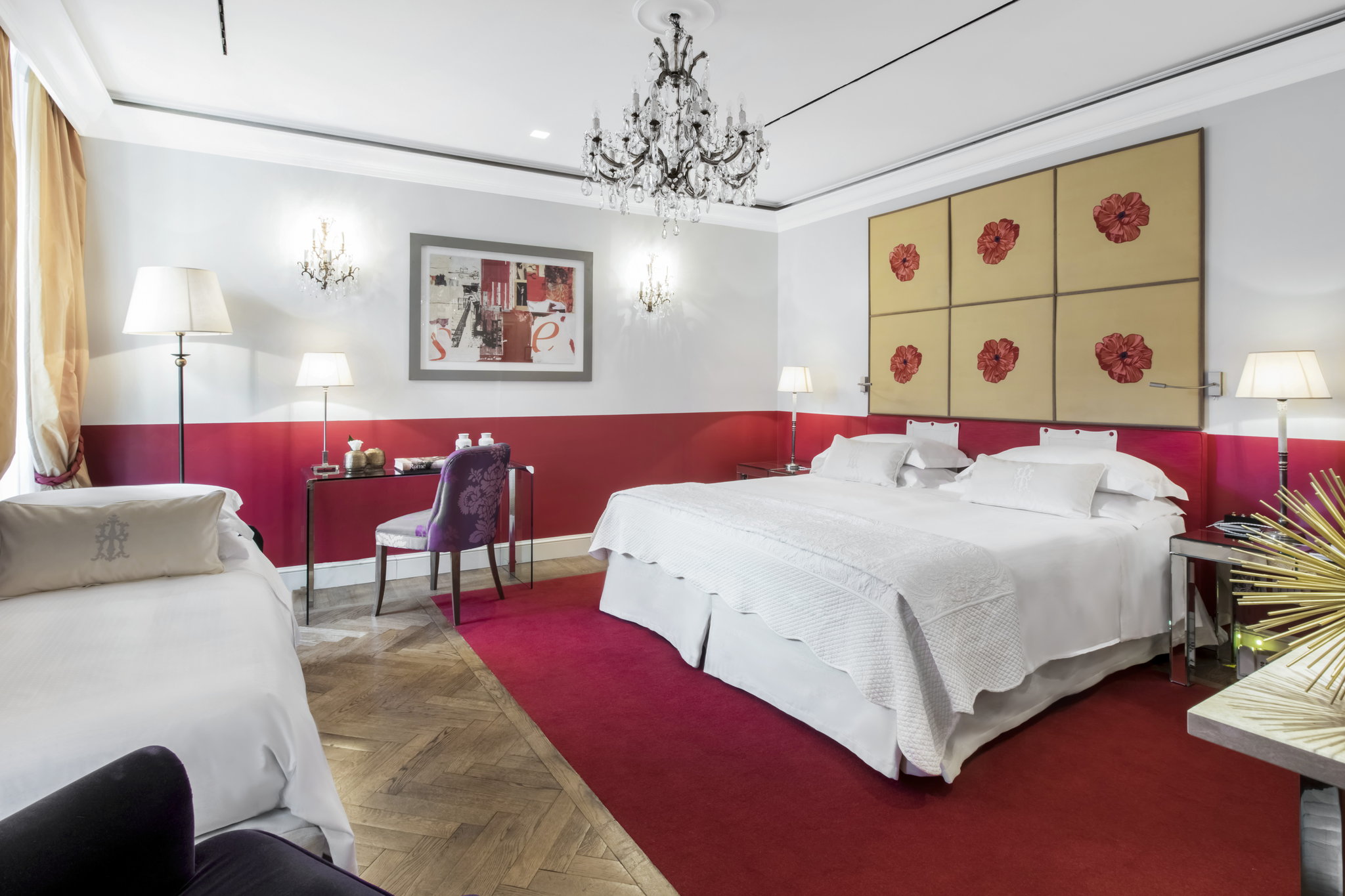 Deluxe Double
Sleeps: 2 People.
Our Deluxe Double Rooms measure 301-322sqft28-30mq and combine modern comfort with elegance.

All rooms are designed to meet the highest standards of service and offer Double Twin beds, Carrara marble fitted bath, Italian classic furniture, free wifi connection
From per night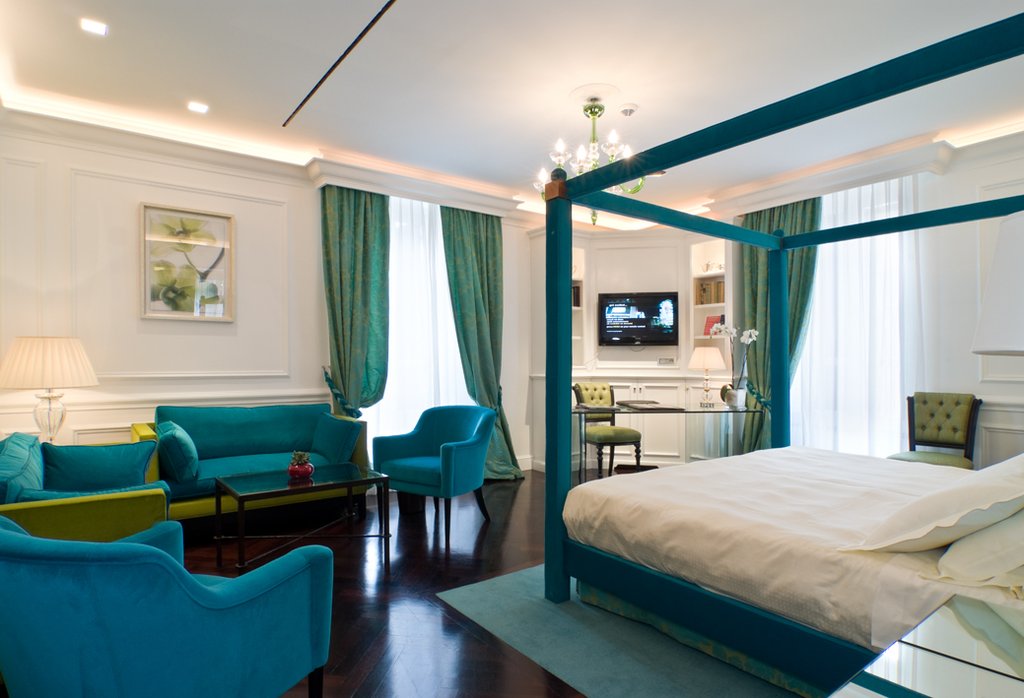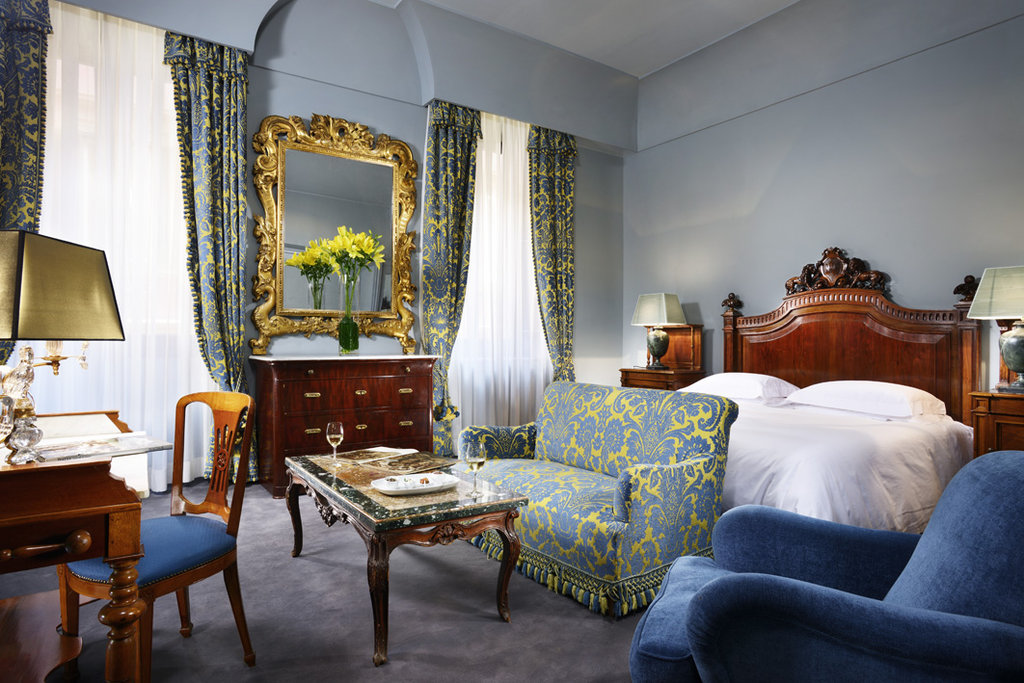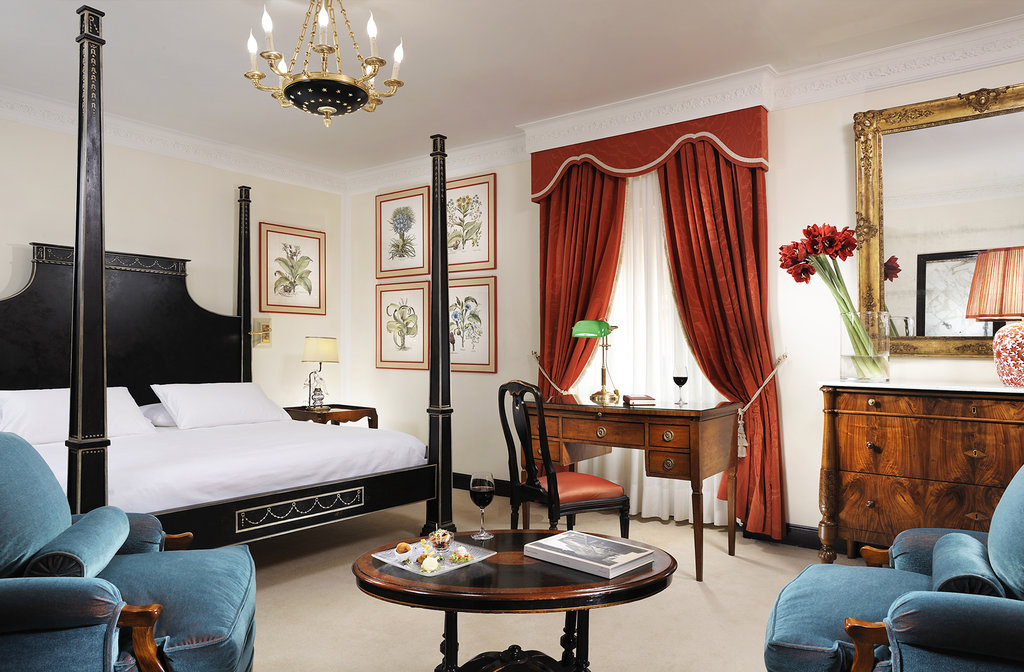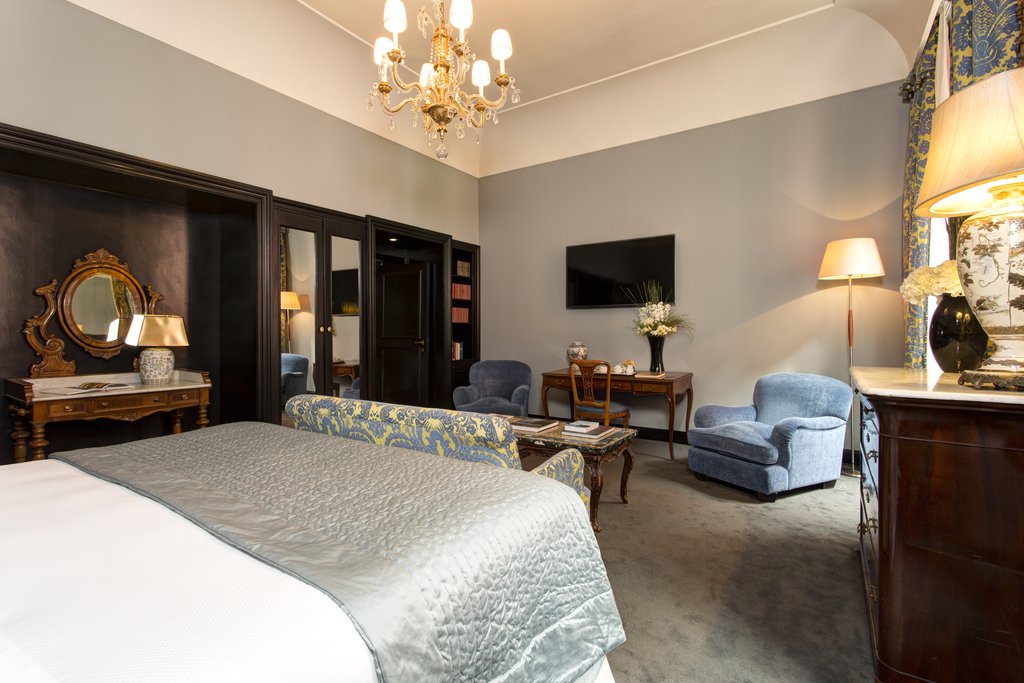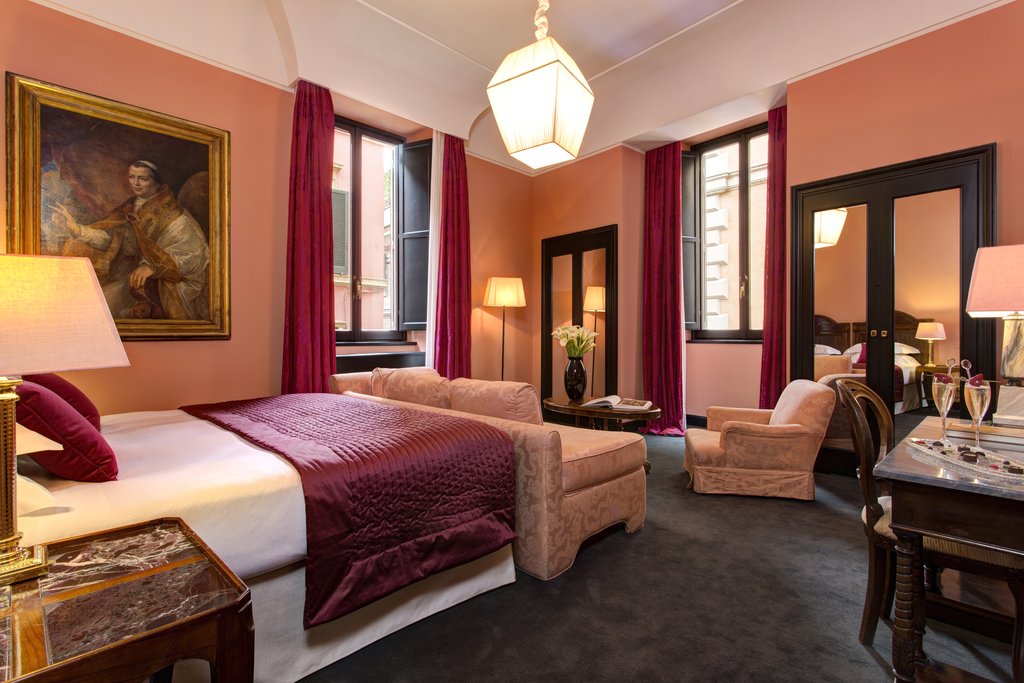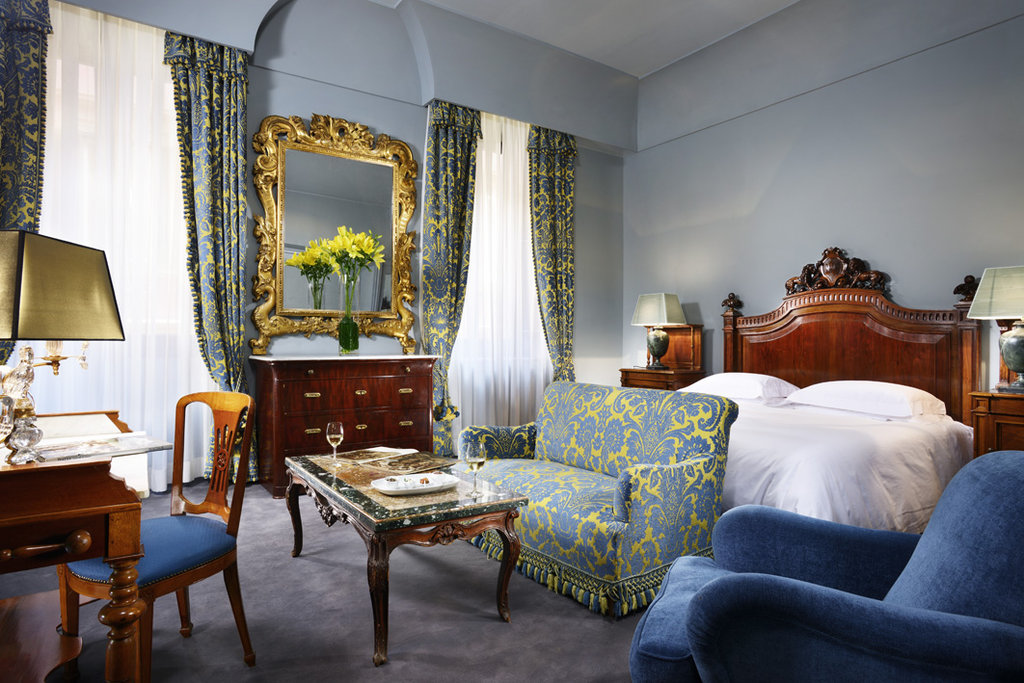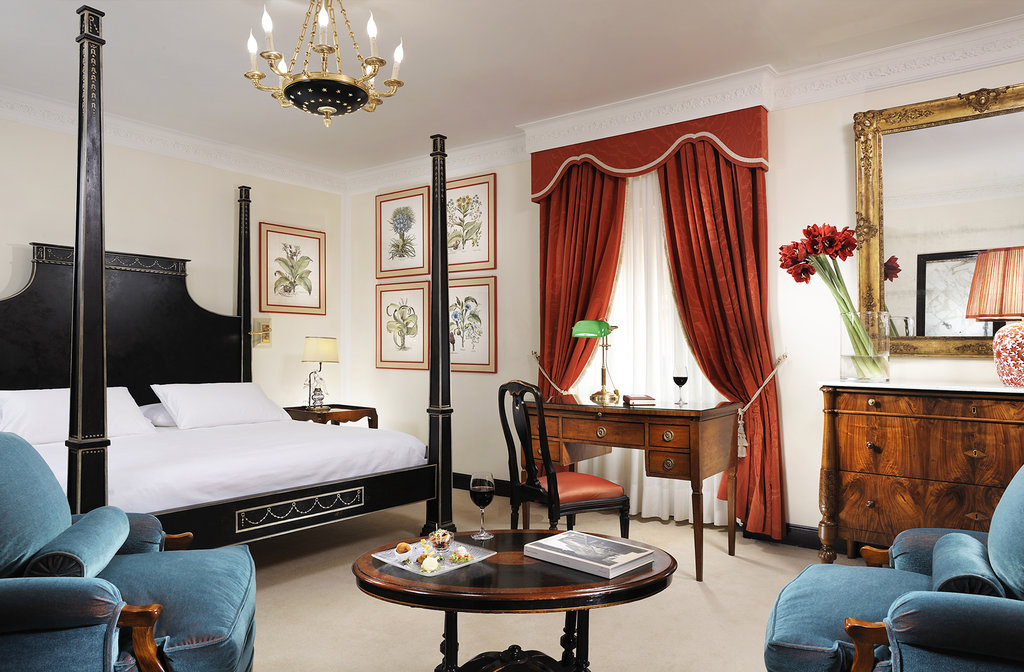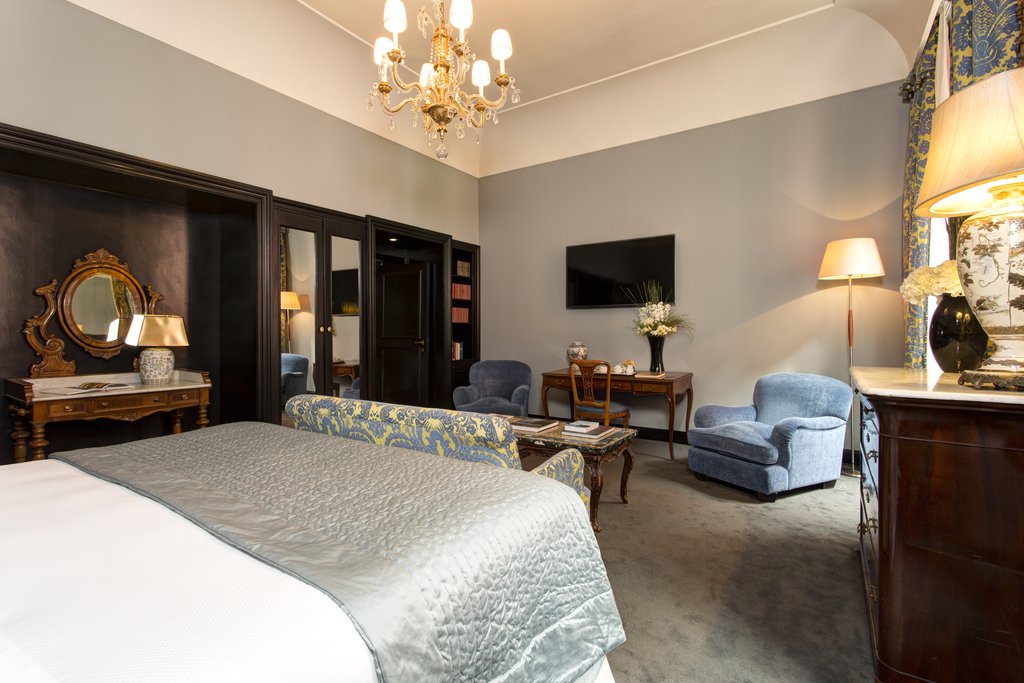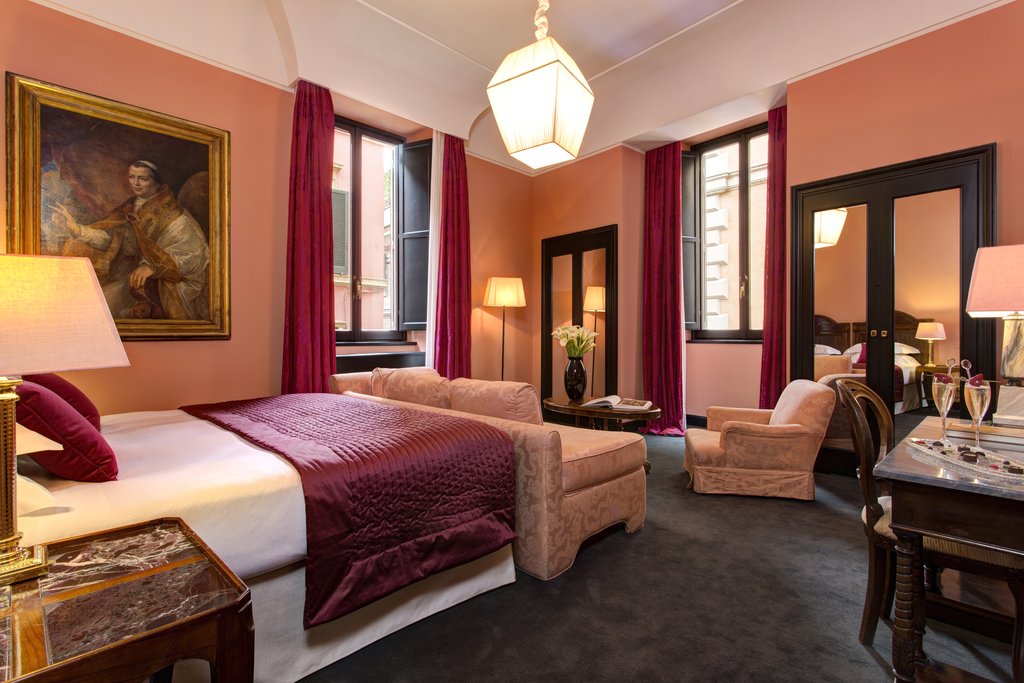 Junior Suite
Sleeps: 2 People.
Our Junior Suite measure 344sqft32 sqm and an elegant lounge and a relaxation area and large bedroom, carrara fitted marble bath, classic Italian furniture.

Enjoy a wonderful view of the capital and free wifi 24H.
From per night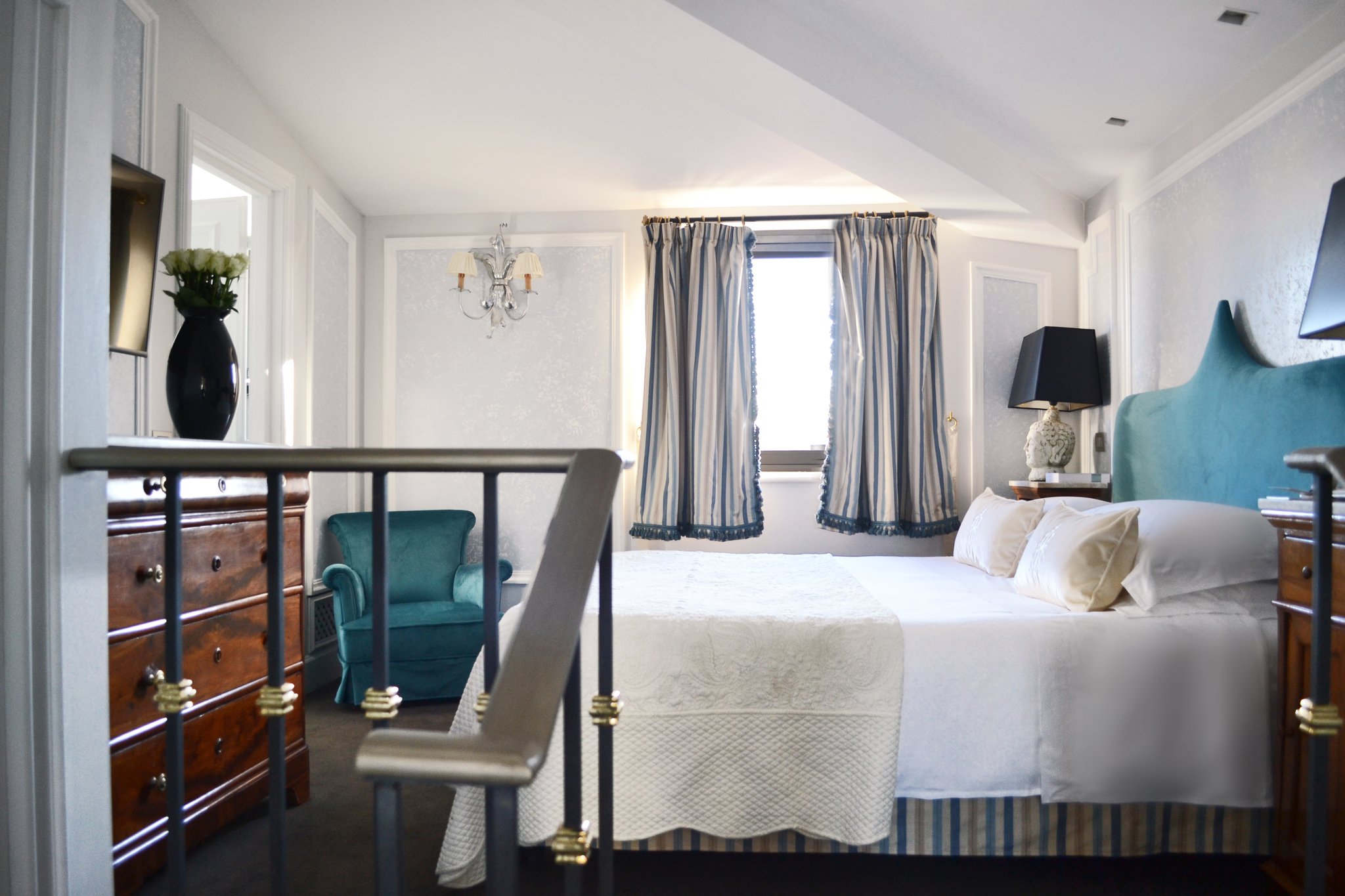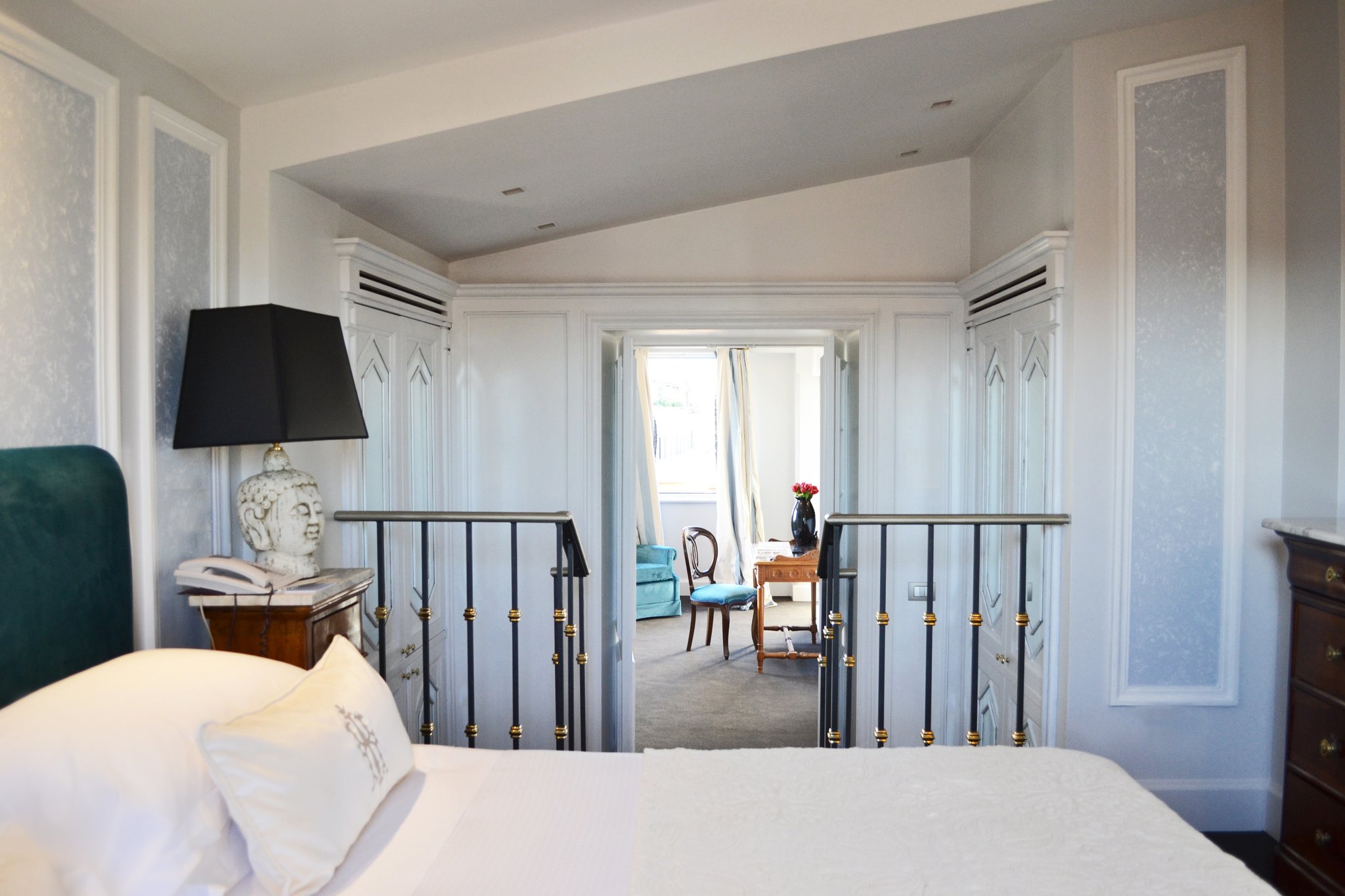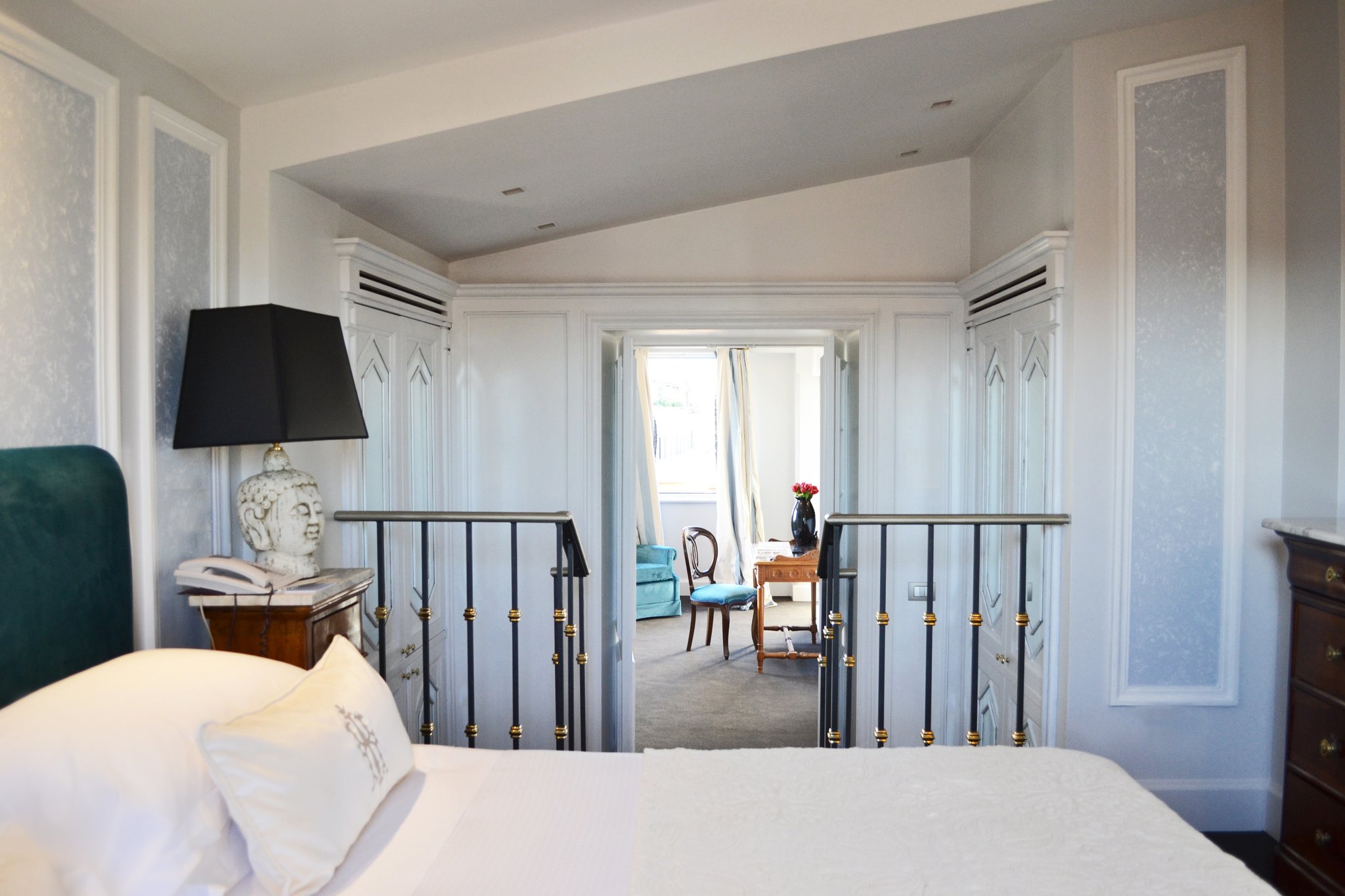 Suite
Sleeps: 3 People.
The Suites, each one with its own personality measuring 484-645sqft create their own charming atmosphere with their particular styles and are composed of a bedroom and a sitting room area.

Elegant furniture and services such as Flat screen, high speed internet, air conditioning render these suites the perfect place to enjoy Rome either for leisure or business
From per night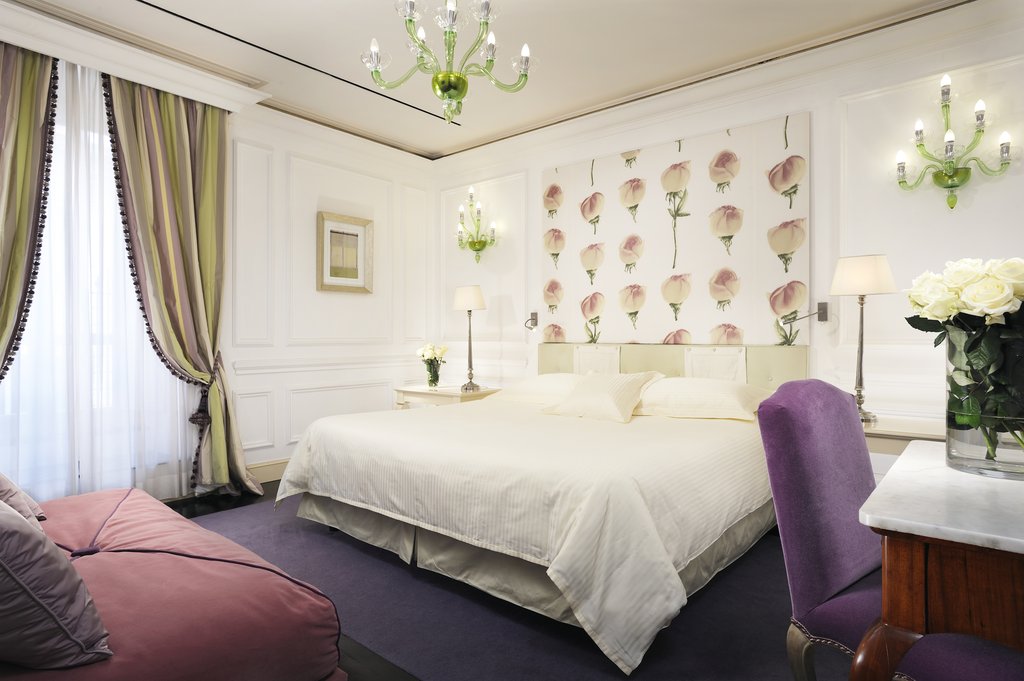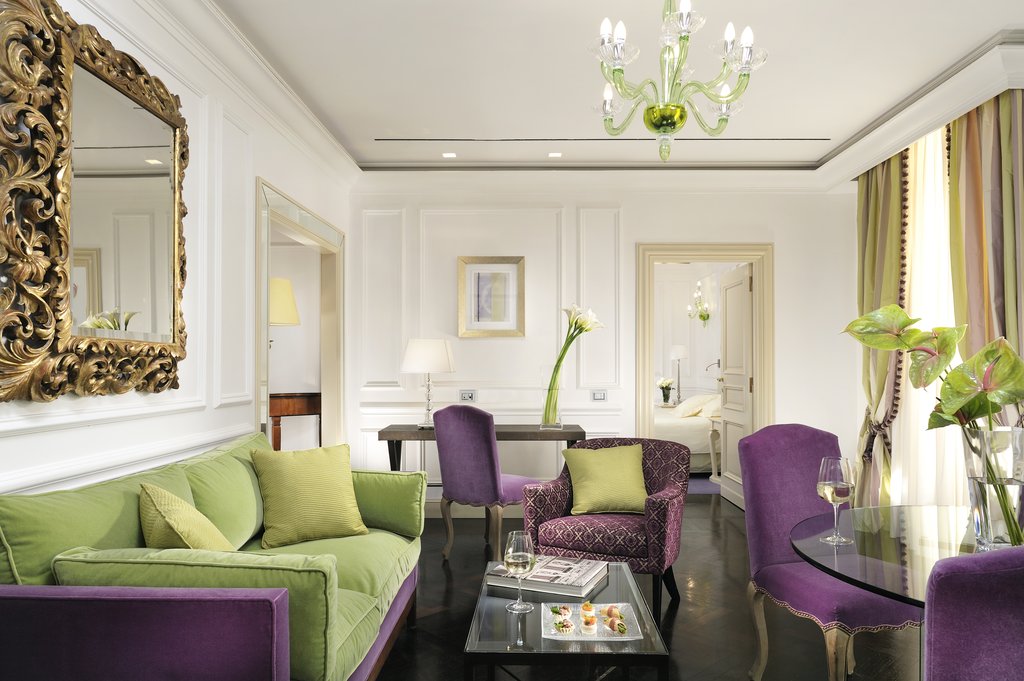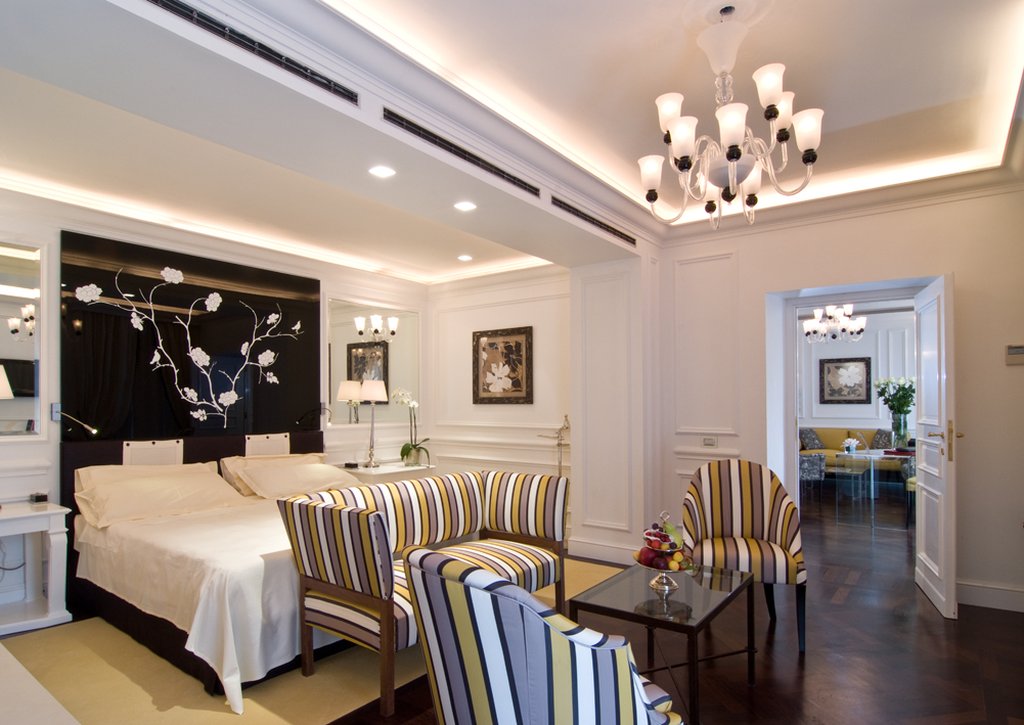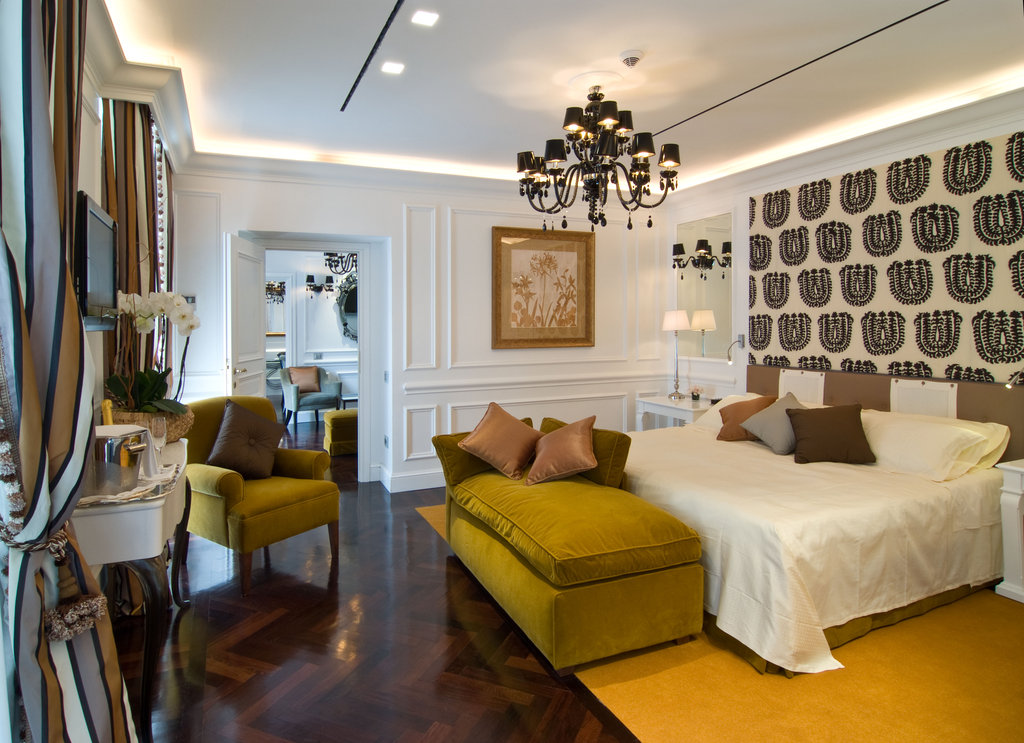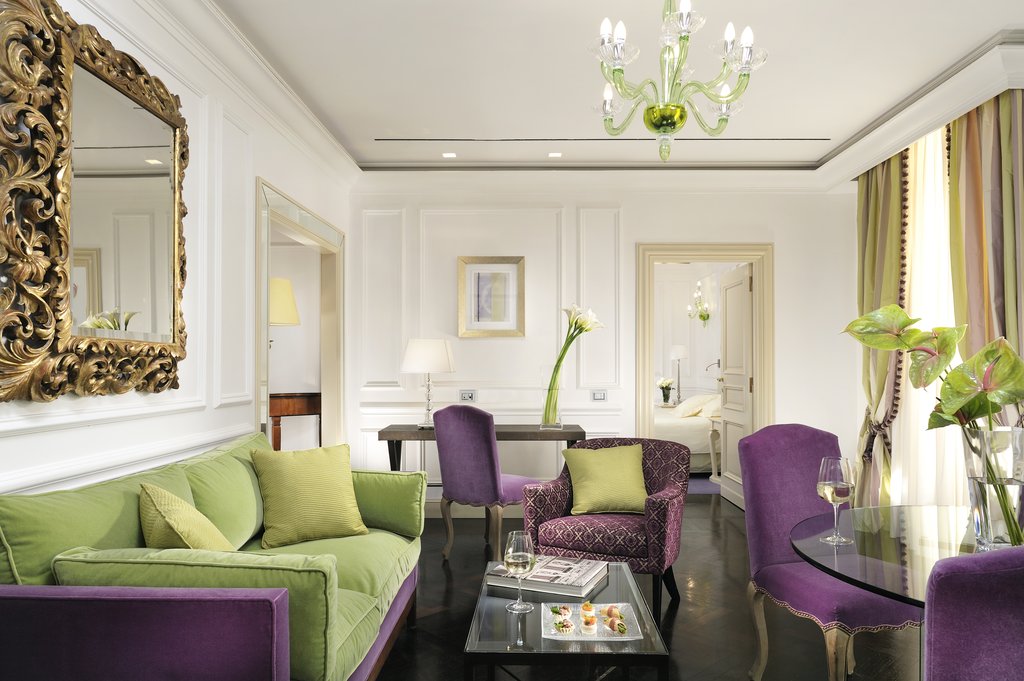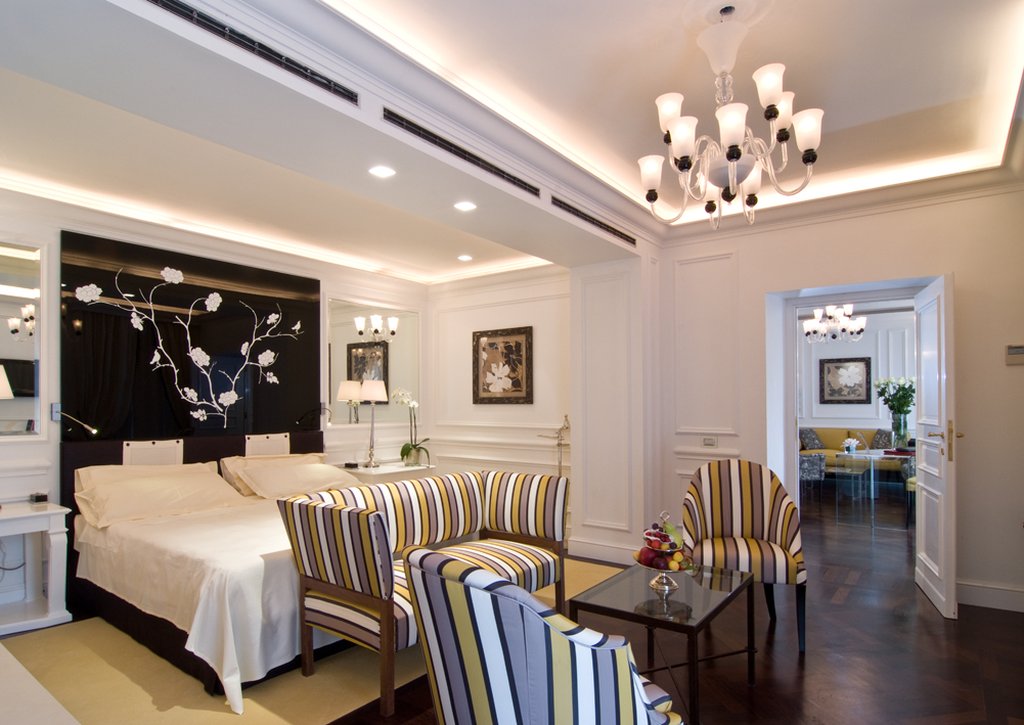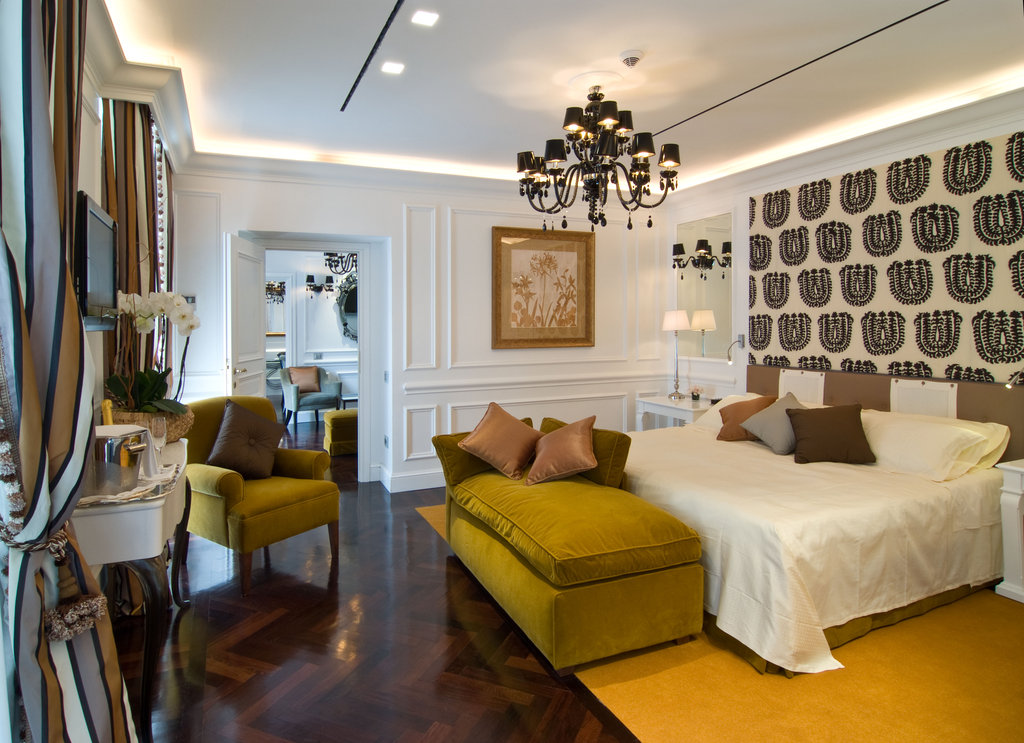 Executive Suite
Sleeps: 4 People.
The Executive Suite measures 861 sqft and composed by a sitting area, a bedroom and two bathrooms.

Comfort, elegance, hi-tech facilities and balconies which you can enjoy breathtaking views of the rooftops and cupolas of Rome, a round bathtub and a Sauna in the state of art bathroom, or a luxury dining room and separate living room with a kitchenette. All have bathtub and shower
From per night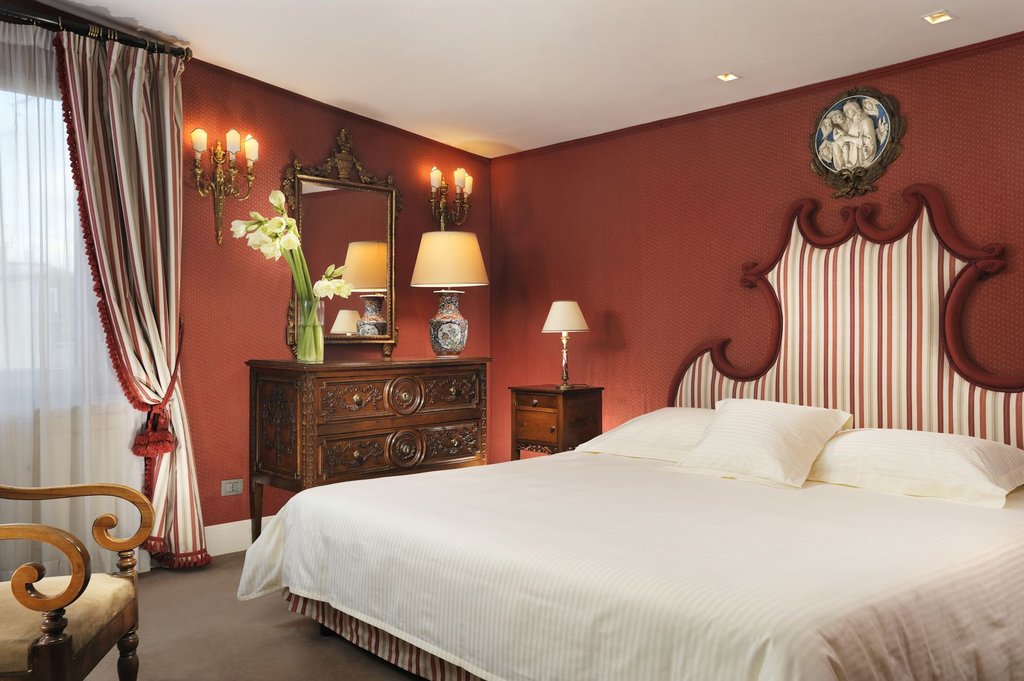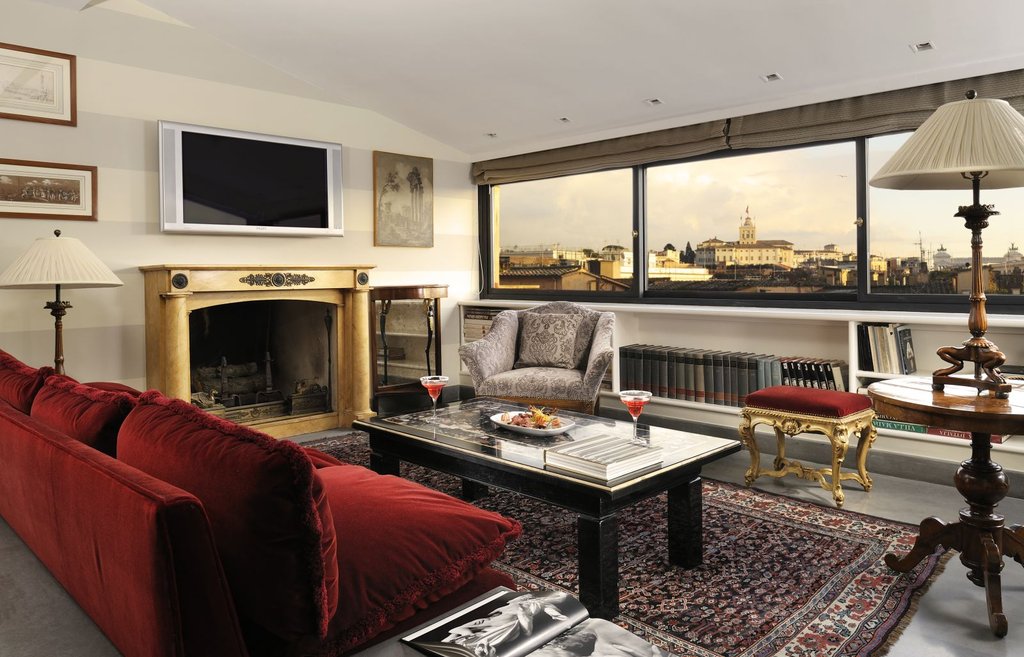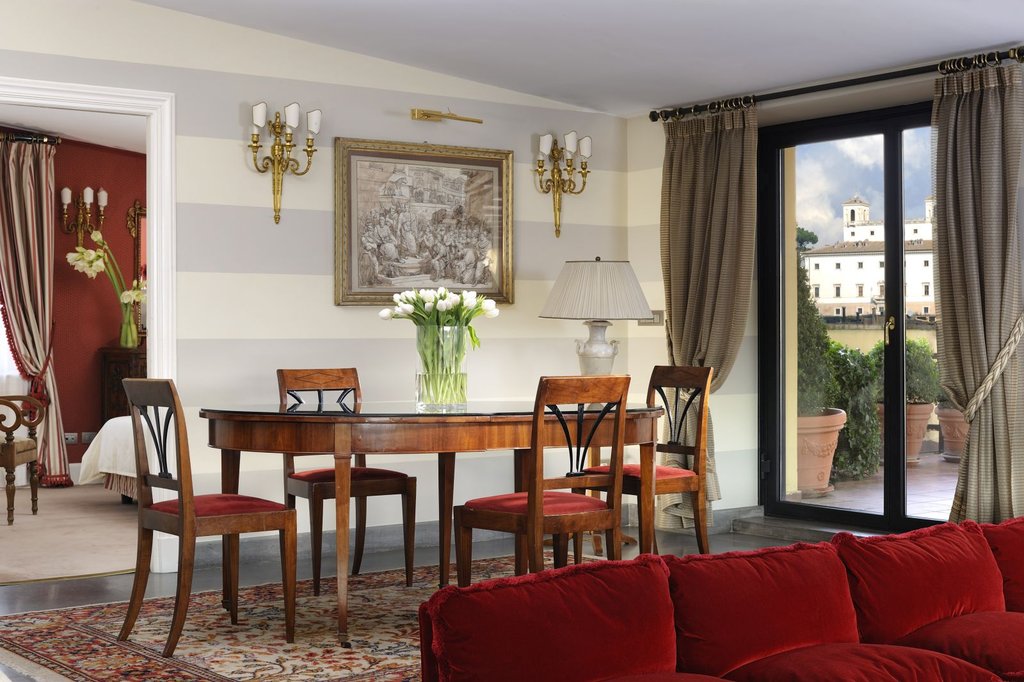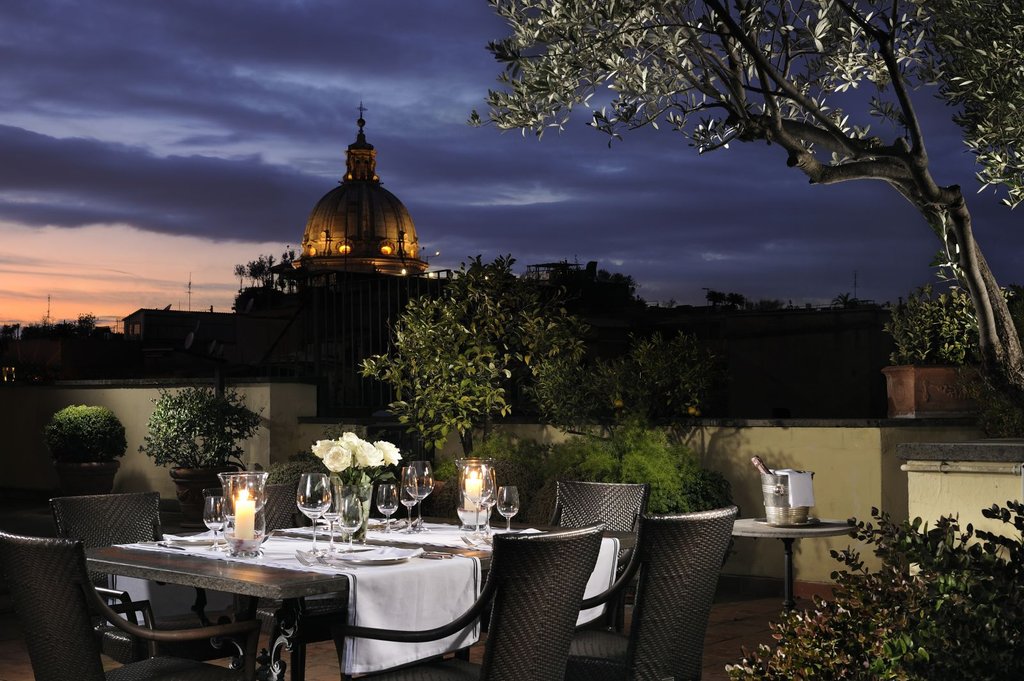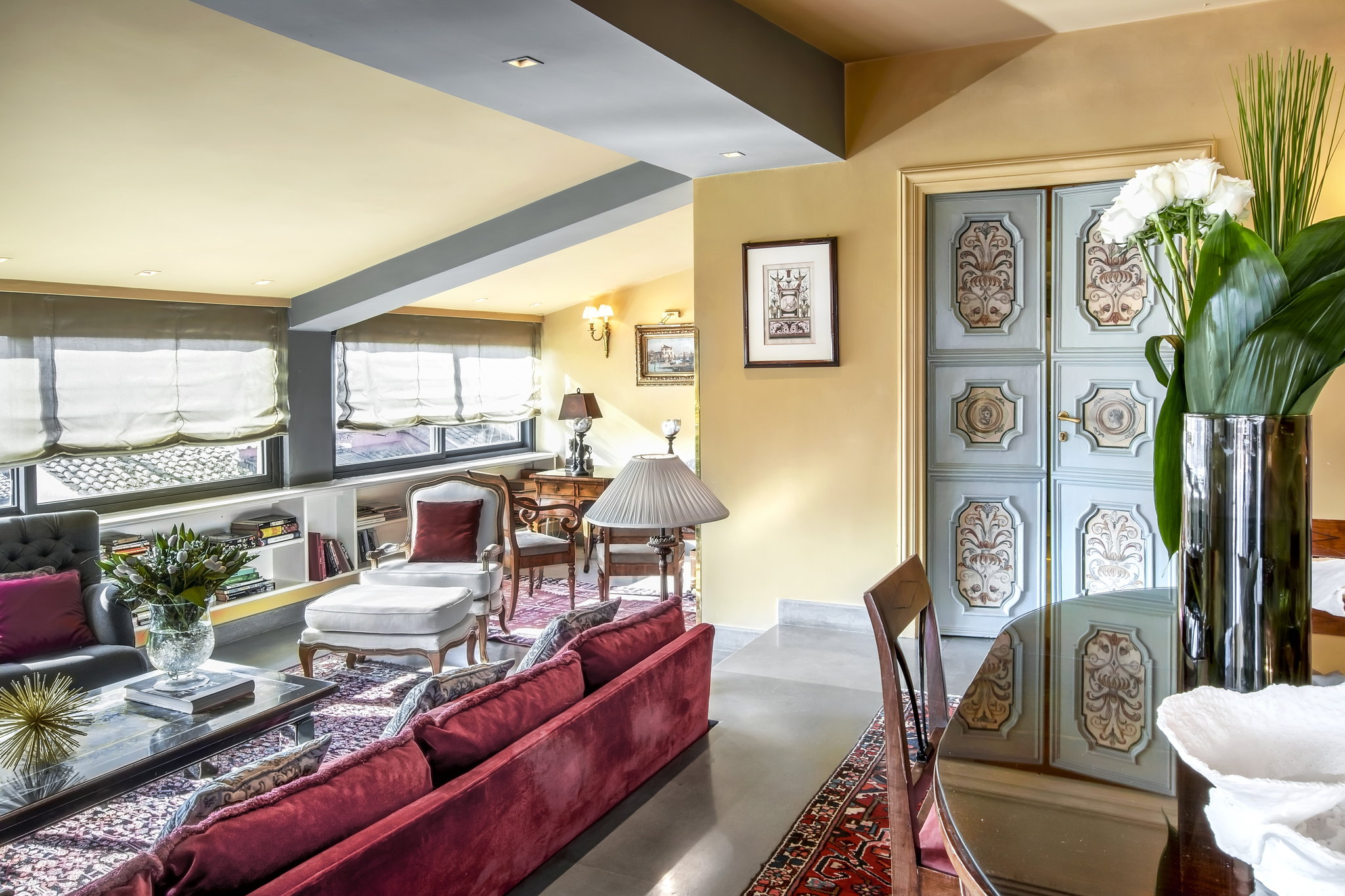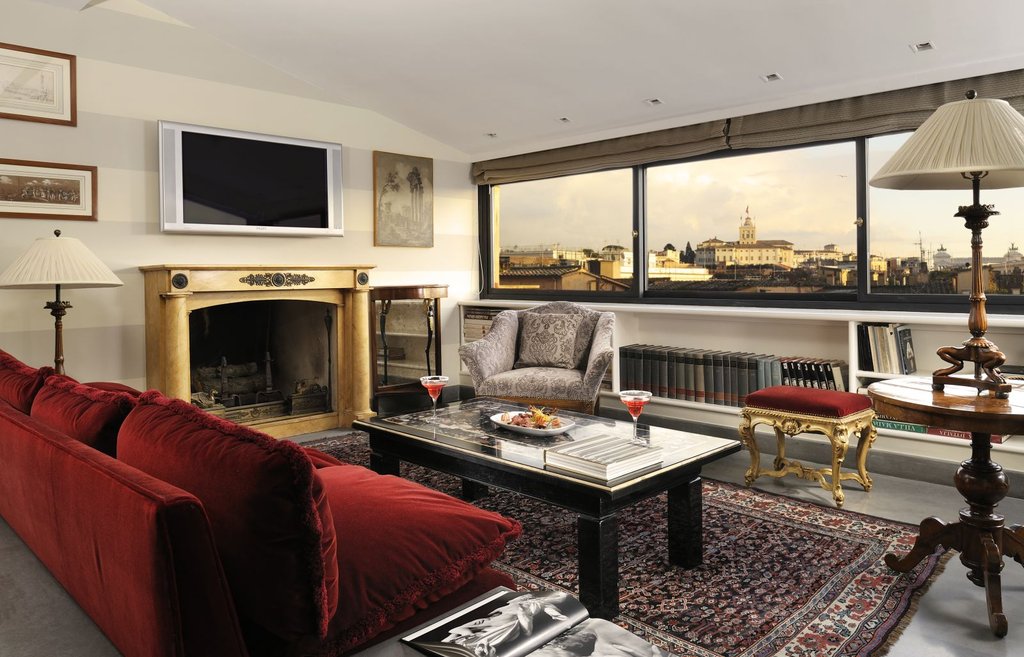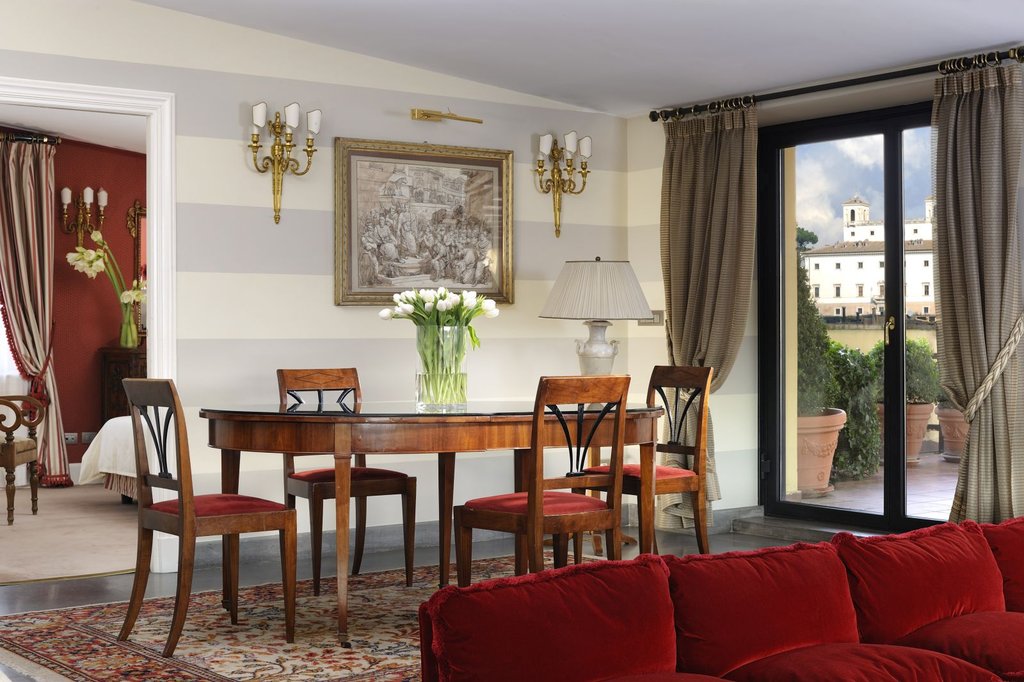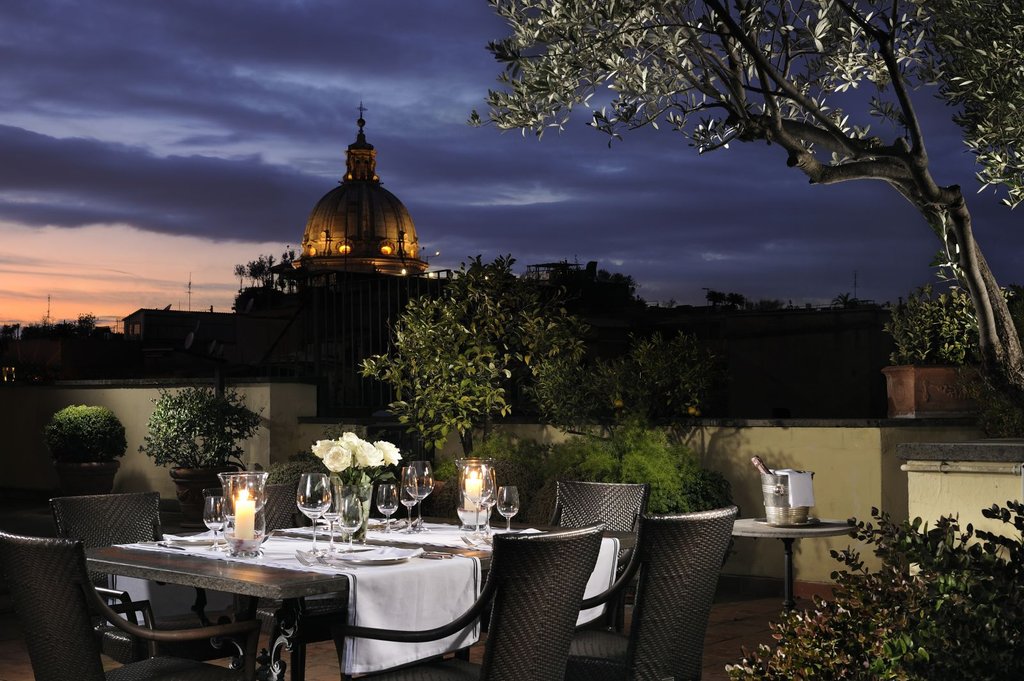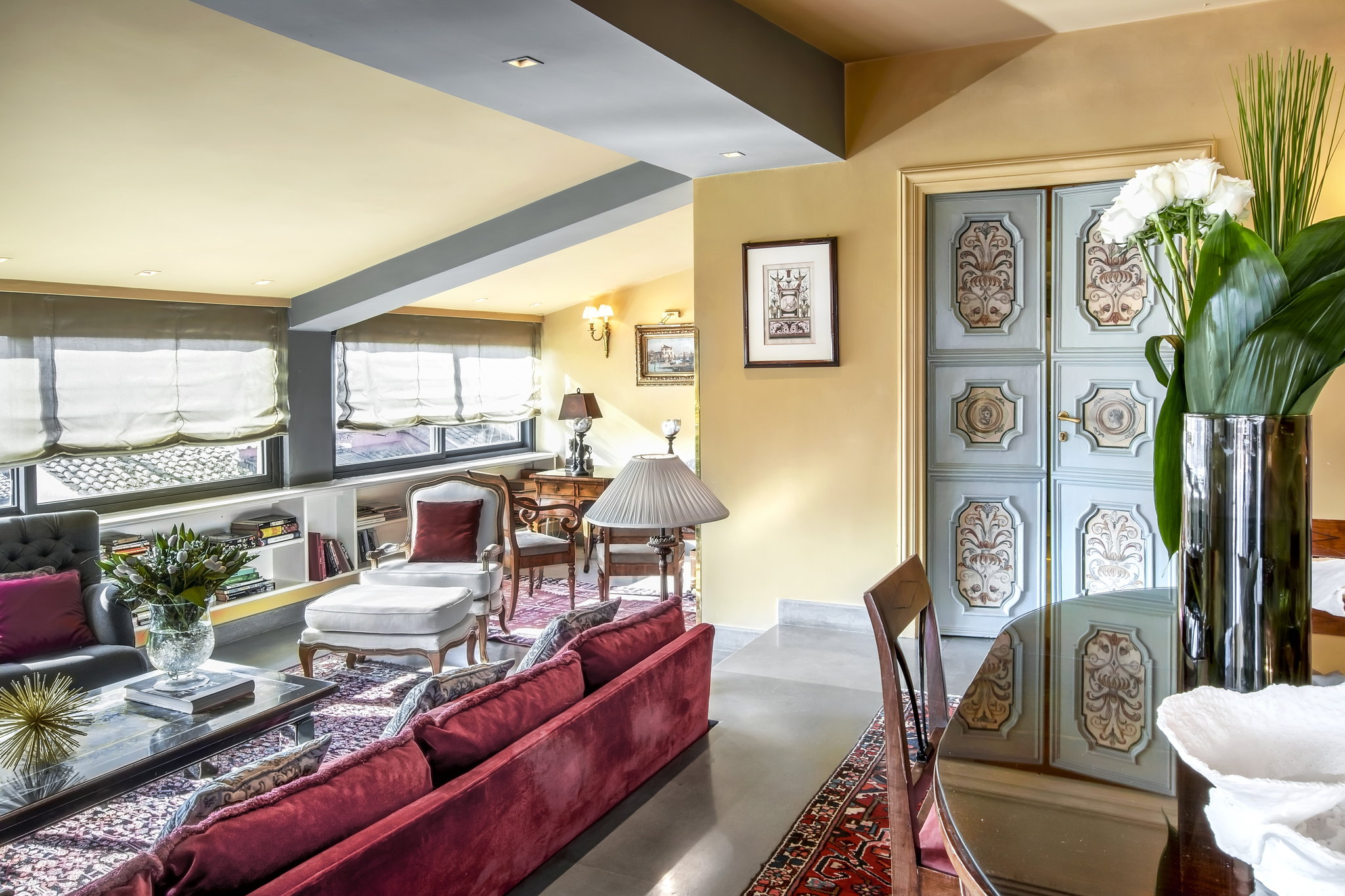 Penthouse Suite
Sleeps: 3 People.
The Penthouse Suite, 861sqft is our the jewel. composed by a large living room,1 bedroom and 2 bathrooms, a large burnt-siena marble fireplace and a 42- inch plasma TV screen.

The suite offers an enormous terrace with a thrilling view over the rooftops, terraces and domes of the Eternal City, ideal location for a private breakfast or a candlelight dinner.
From per night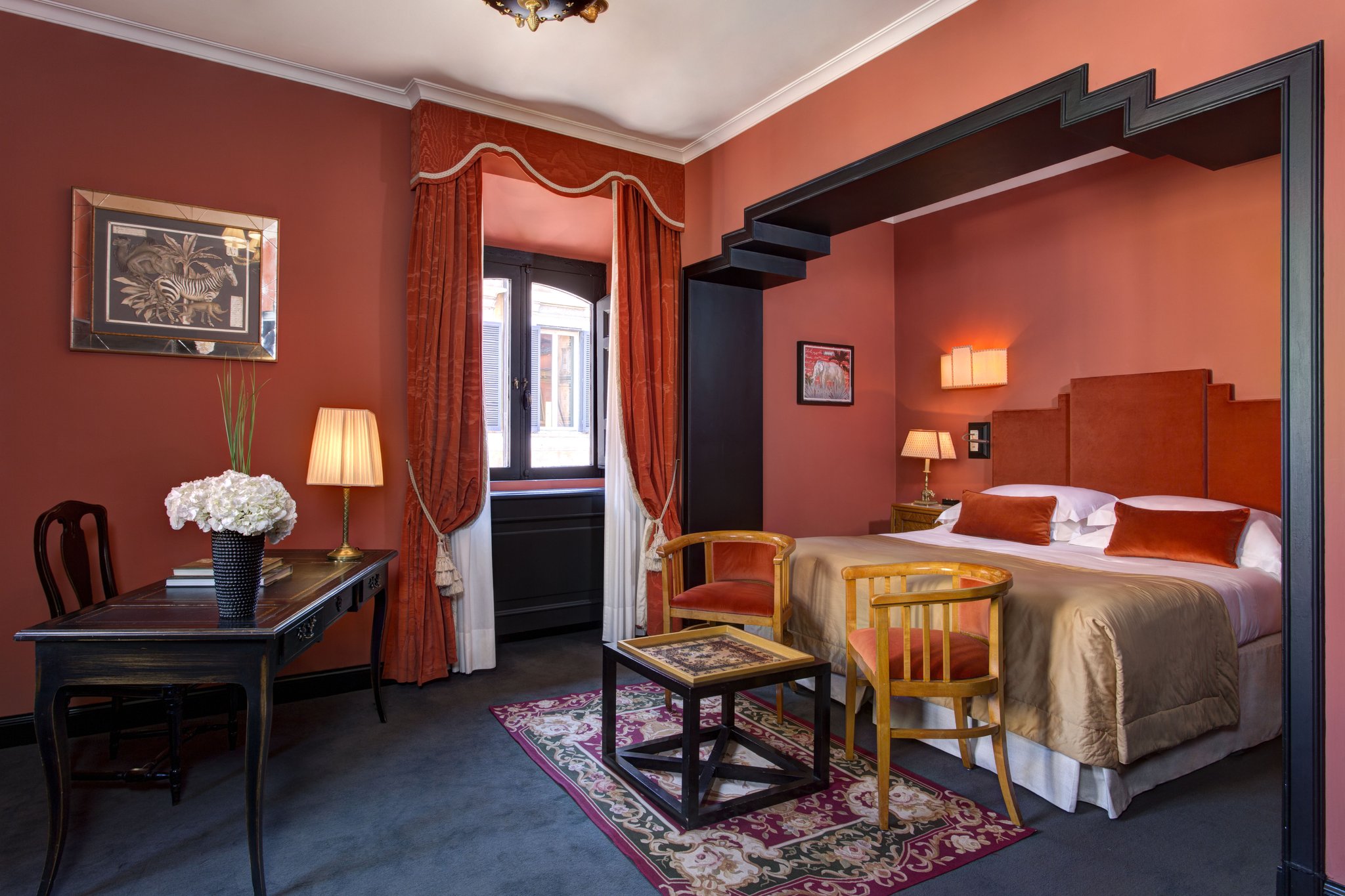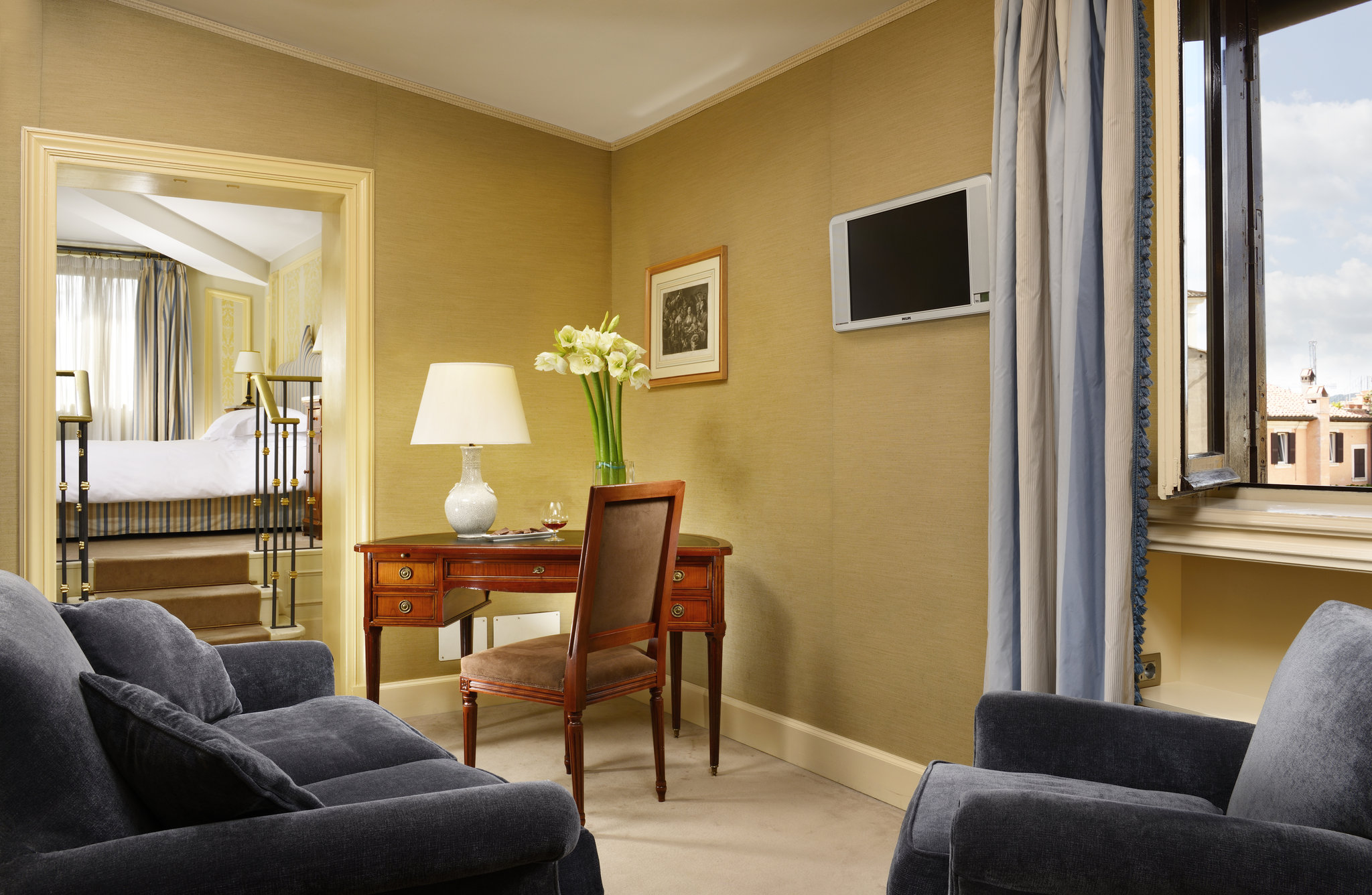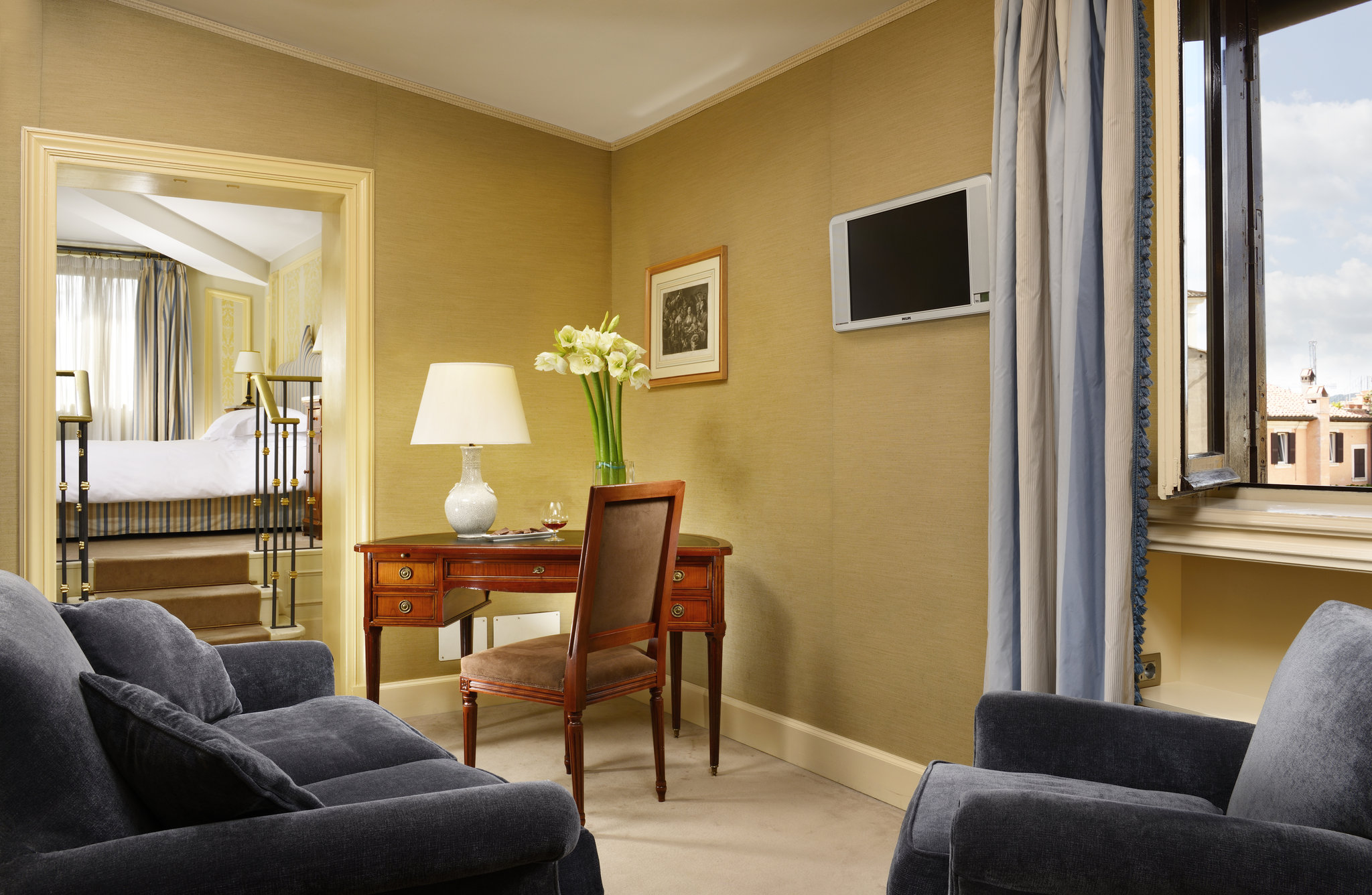 Family room
Sleeps: 4 People.
Welcome Kit and gadget upon arrival. Snack in room, placemats and set of crayons, games, books, treats for your little ones, late check out at 4 pm subj. to avail. 35mq377sqft

24h rm service minibar
From per night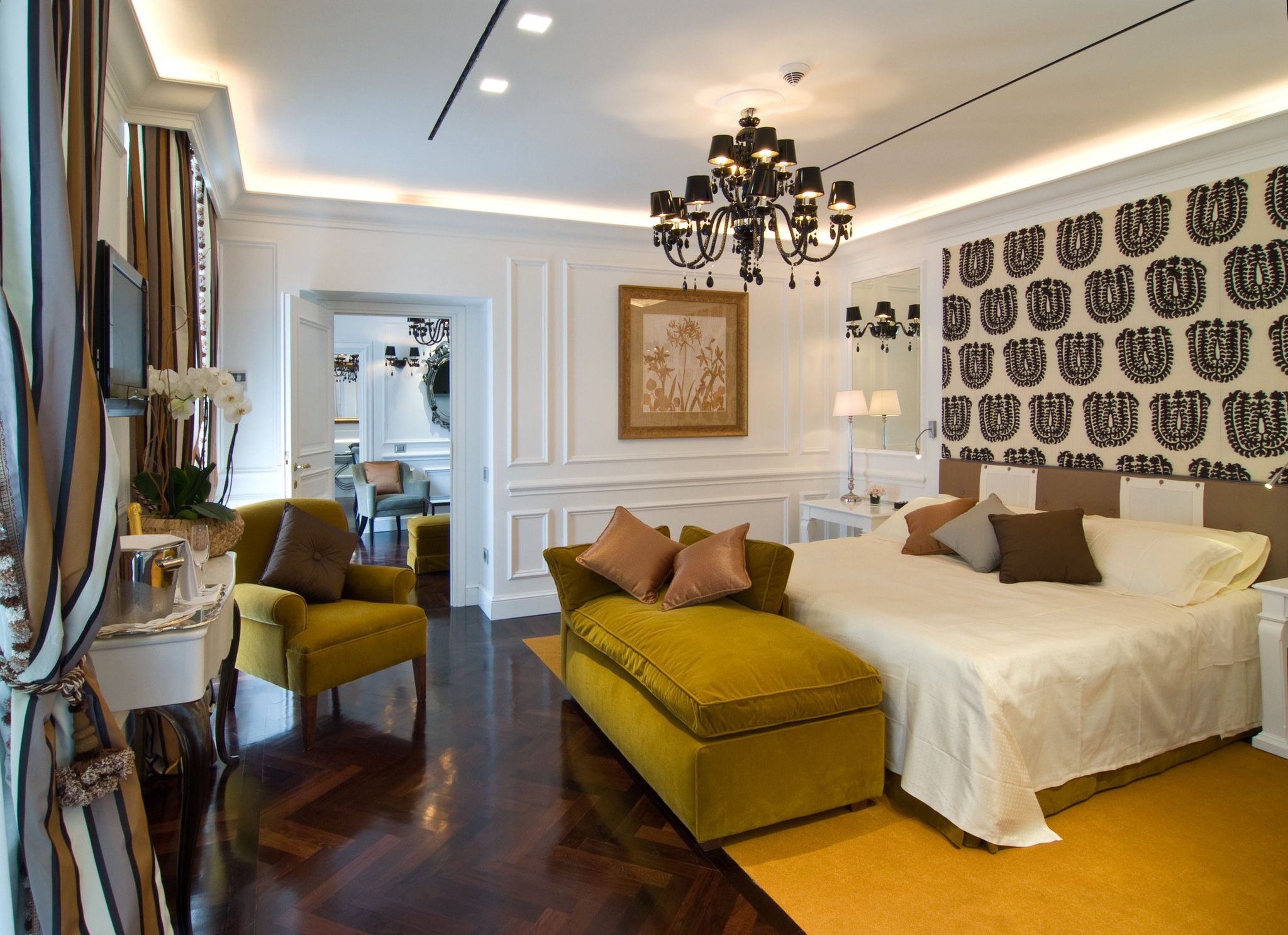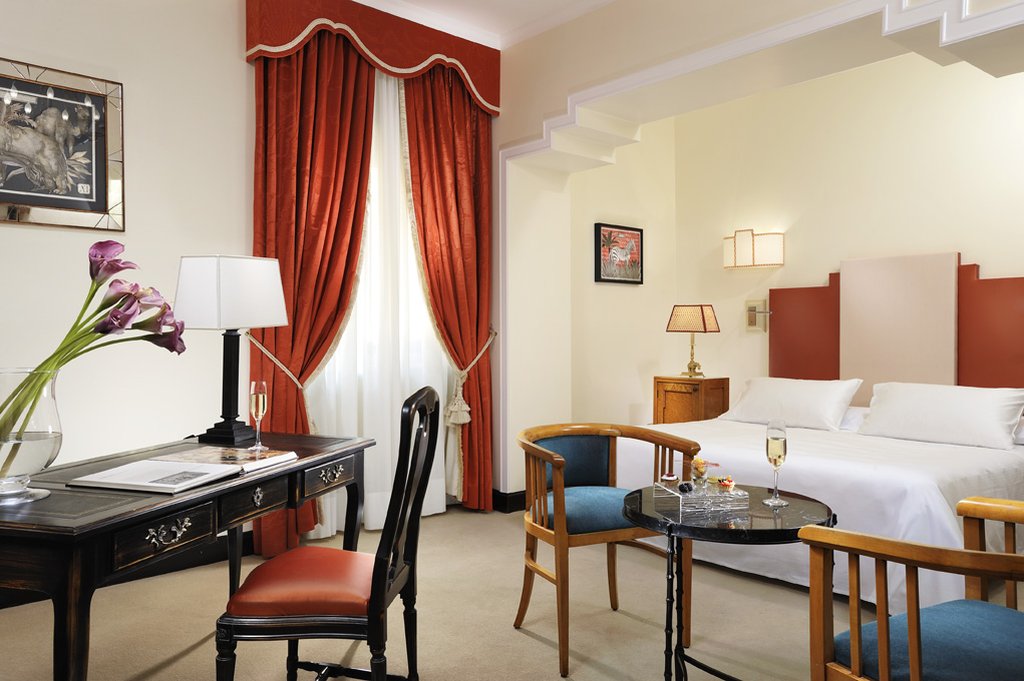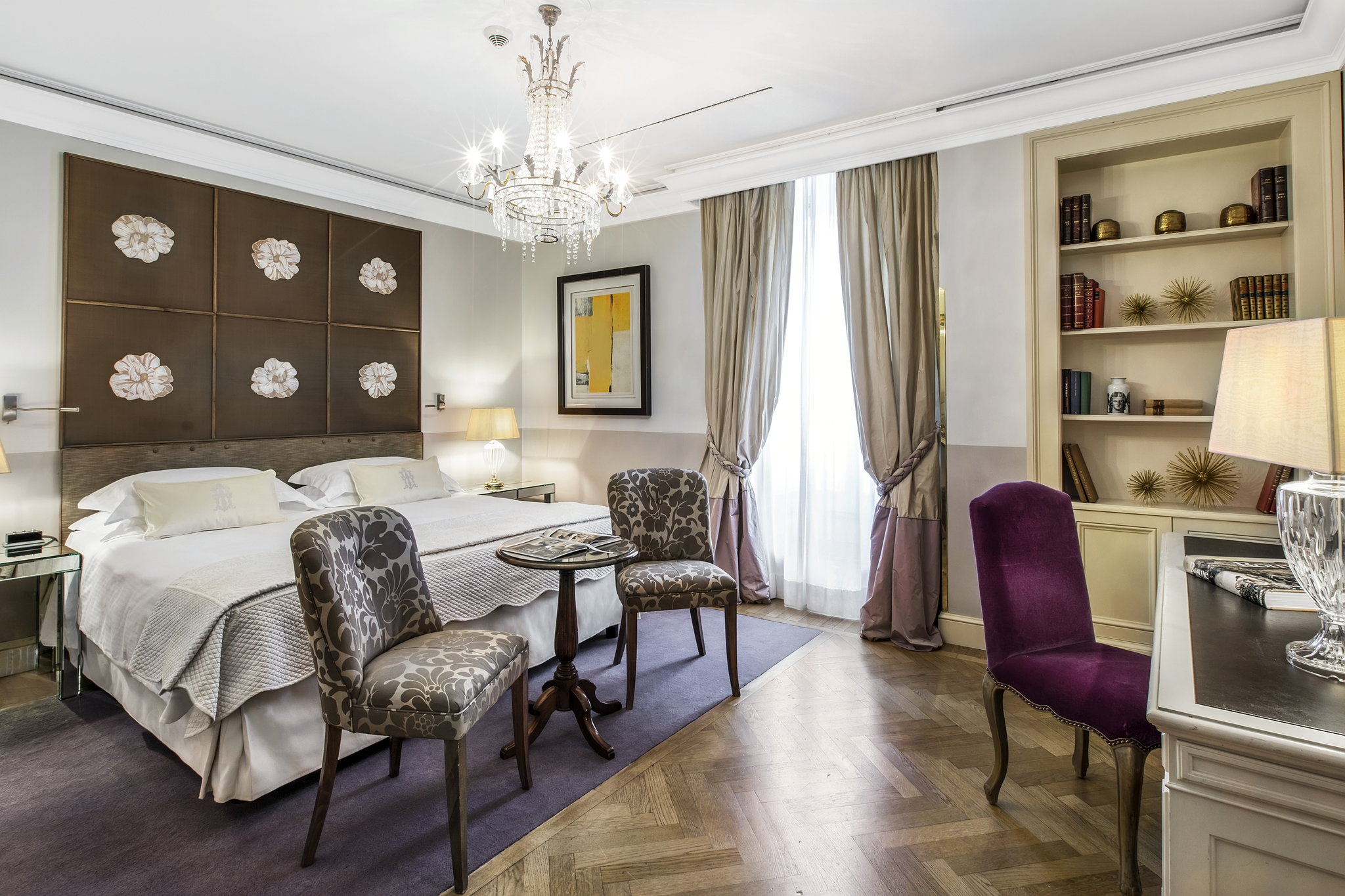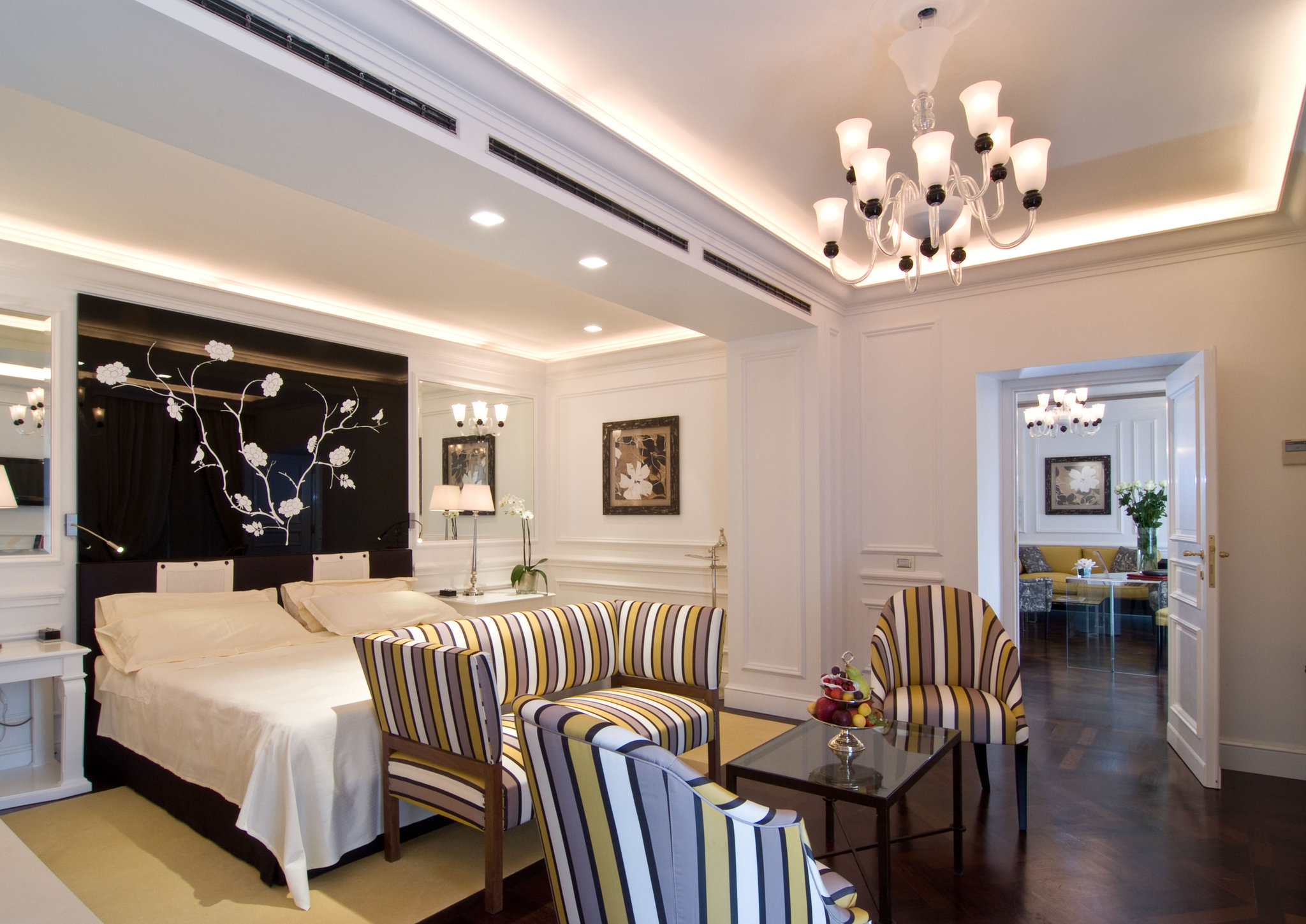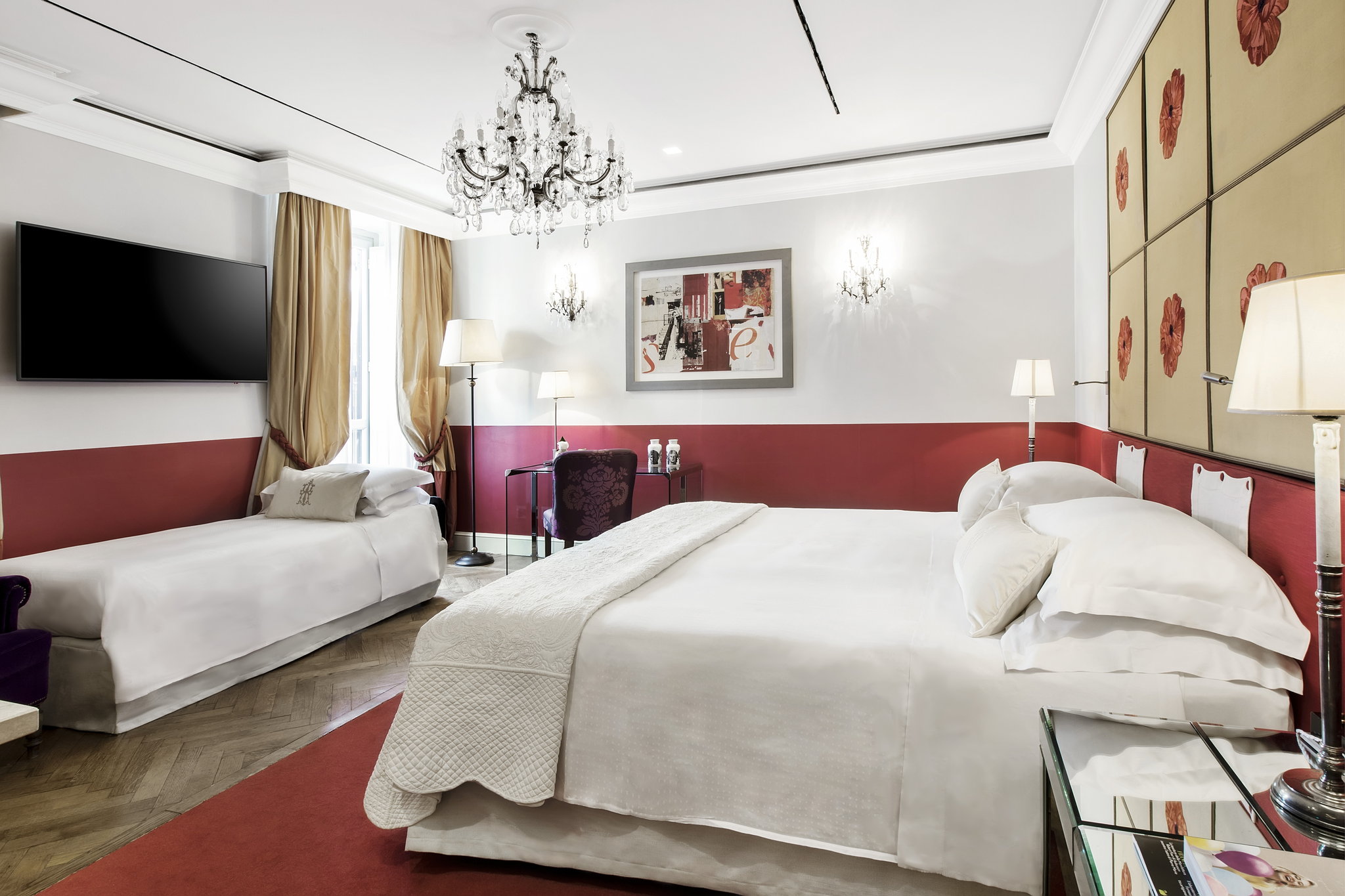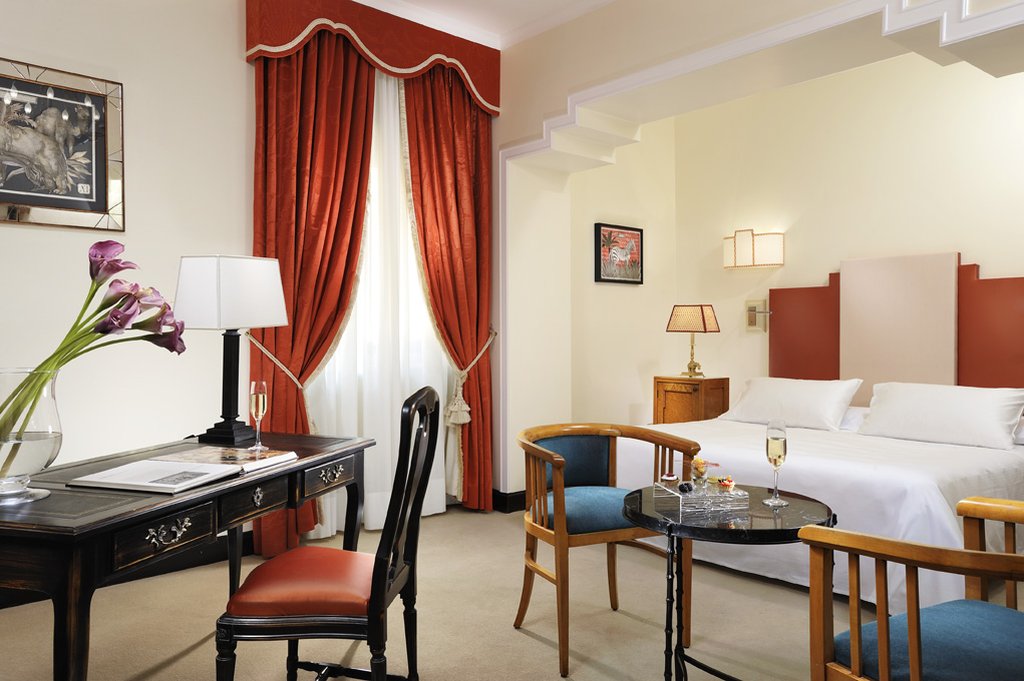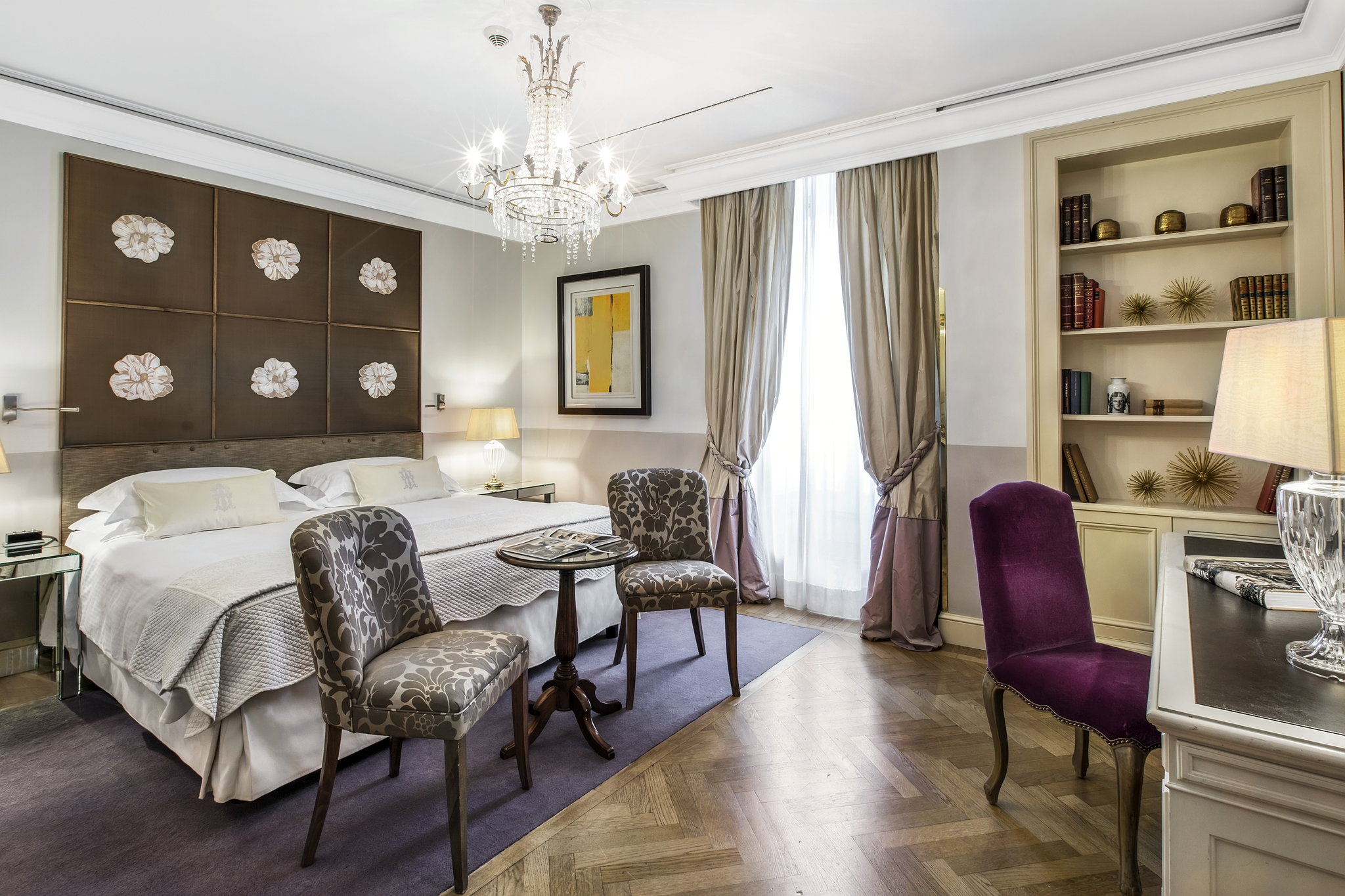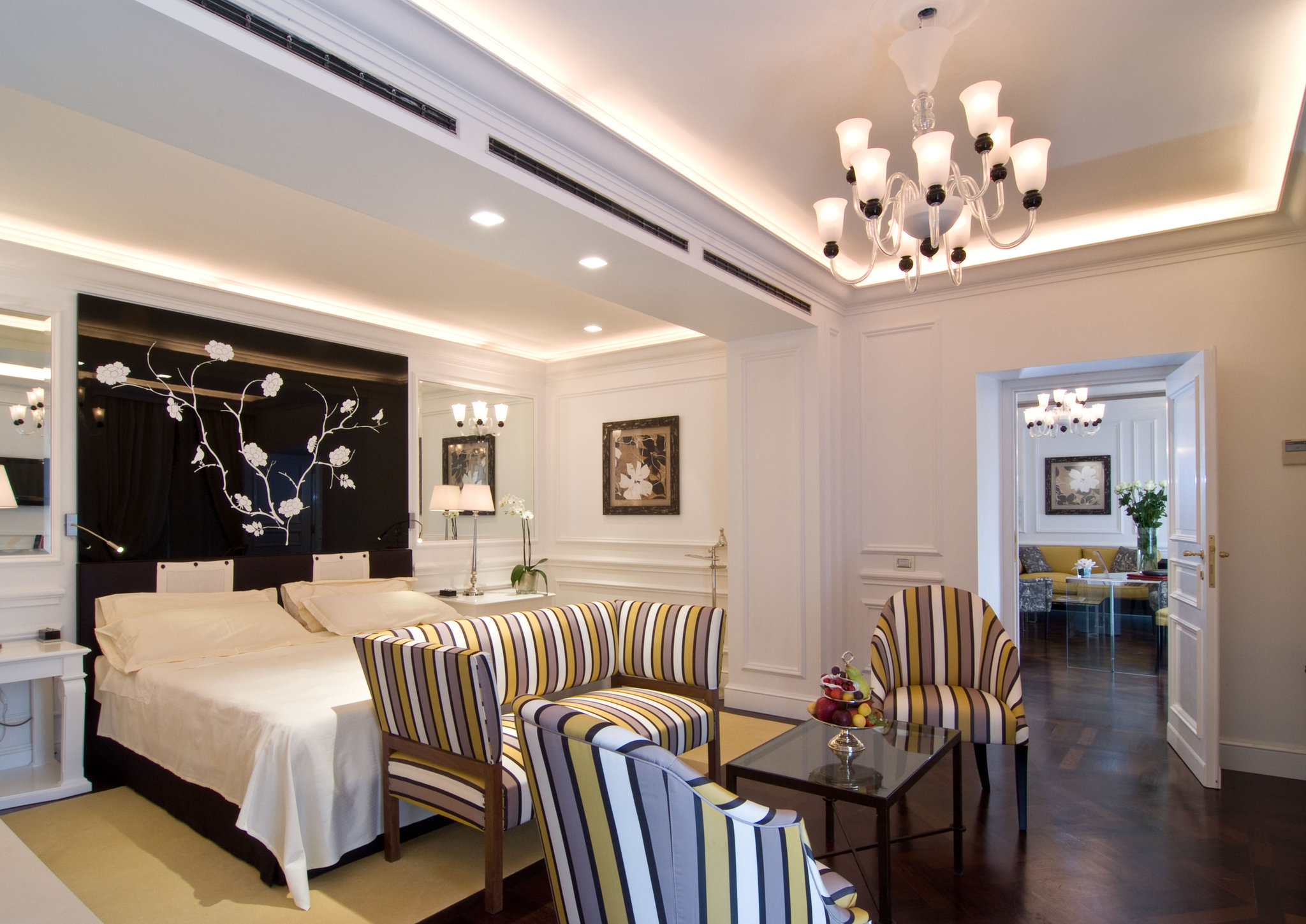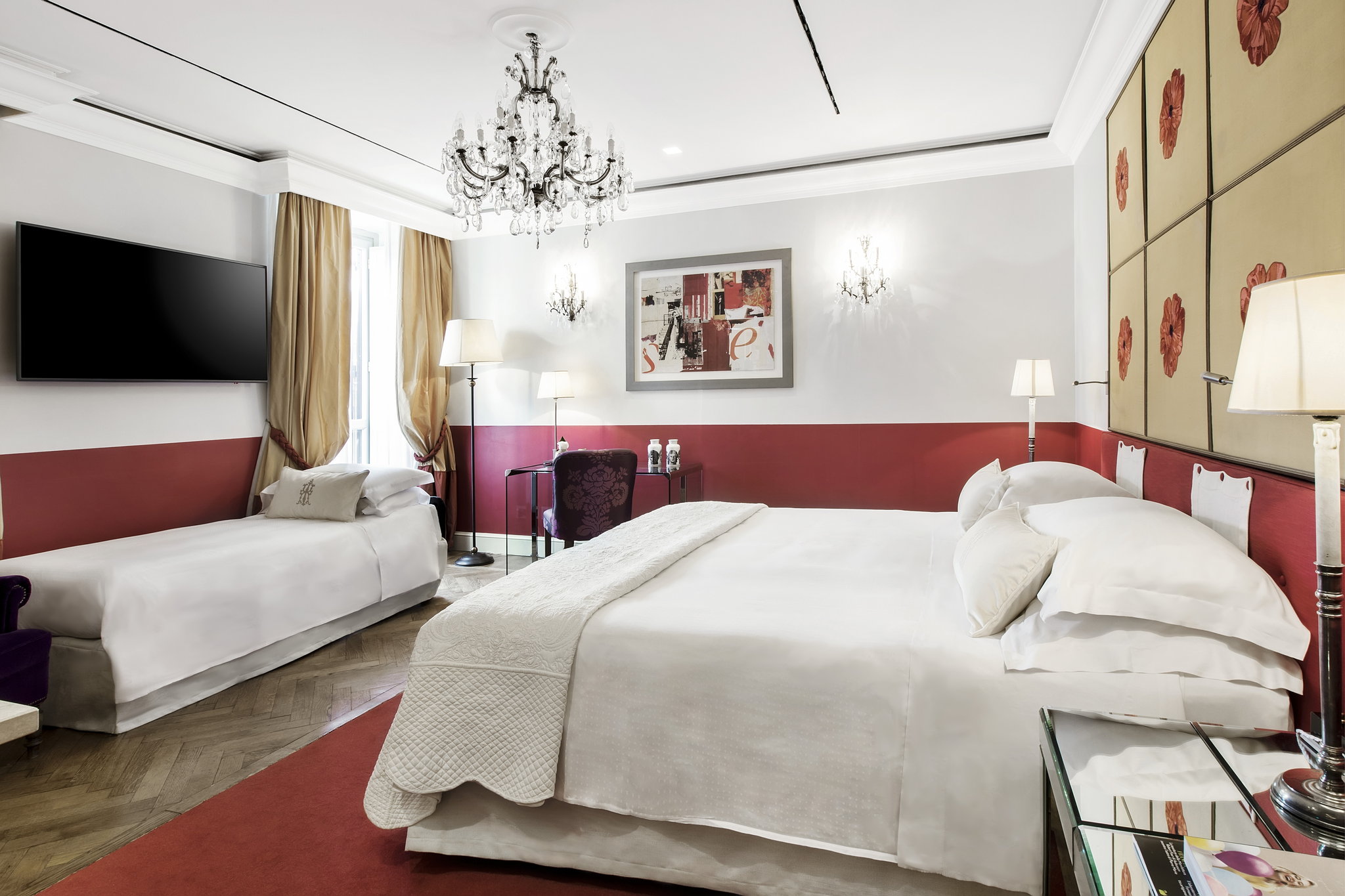 Triple Room
Sleeps: 3 People.
Enjoy your cosy and quiet triple room with a heavenly double bed and one single or 3 singles. Sizing 301-322sqft 28-30sqm, all offer Wi-Fi internet.

24h rm service minibar
From per night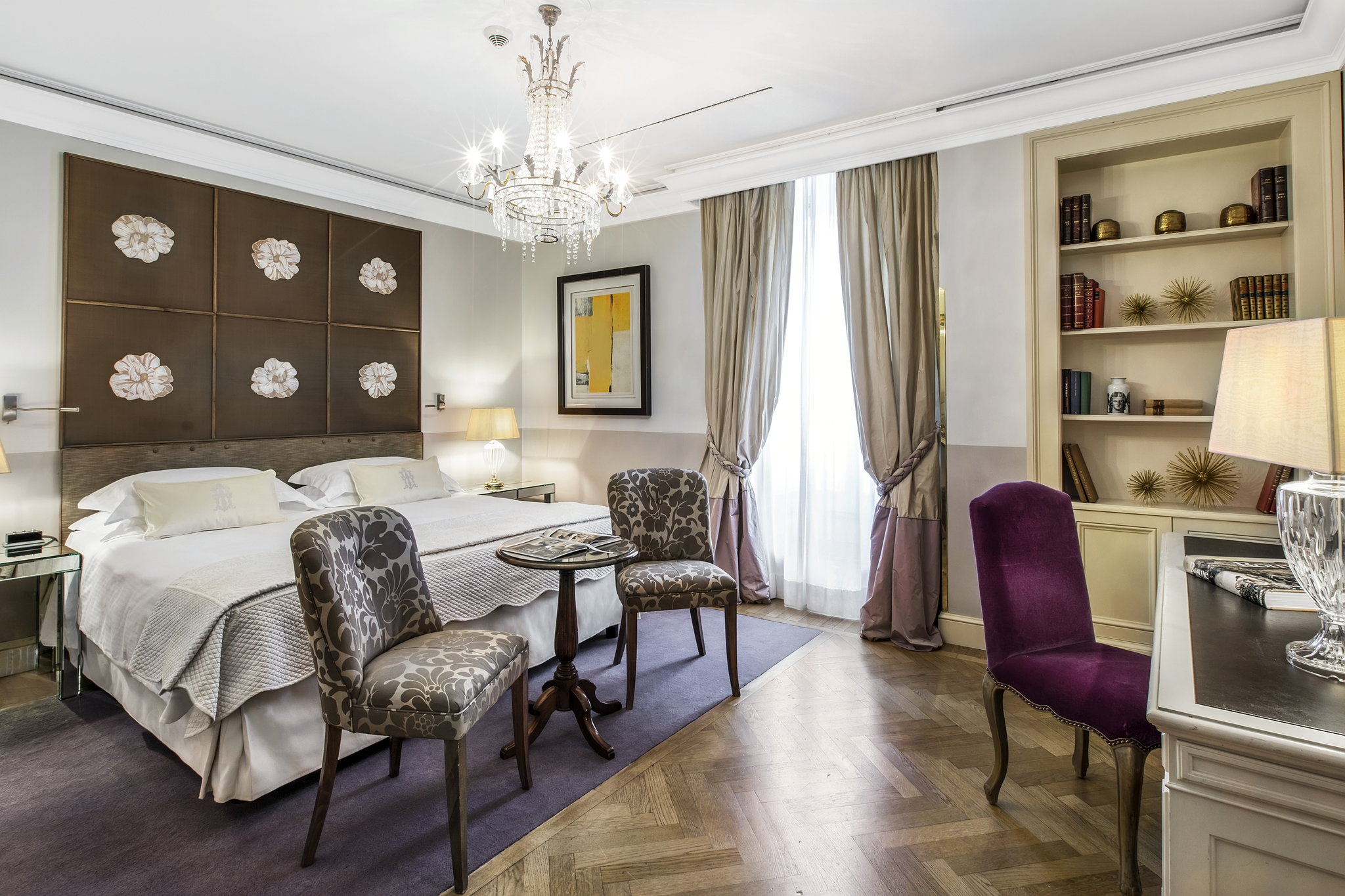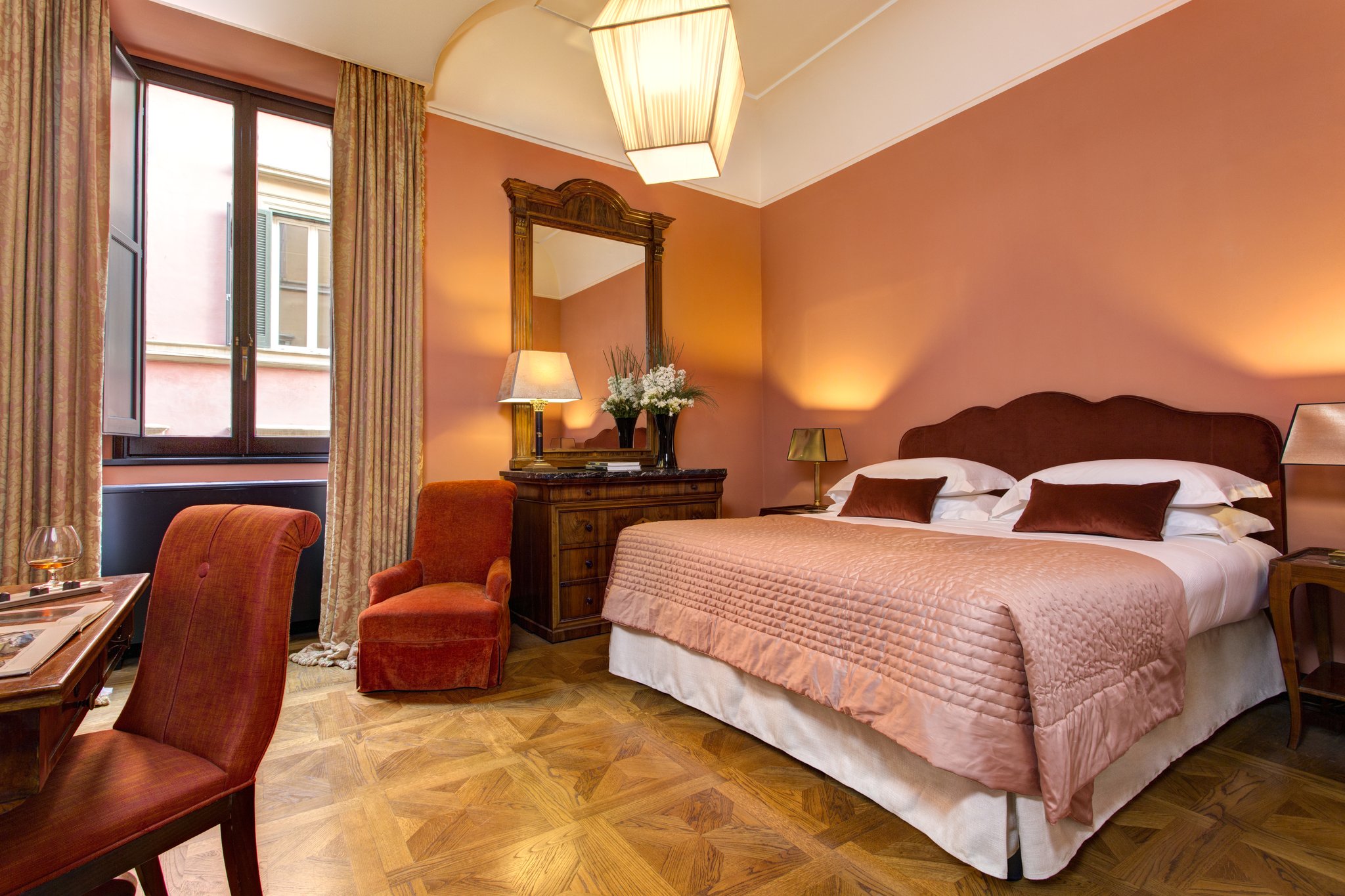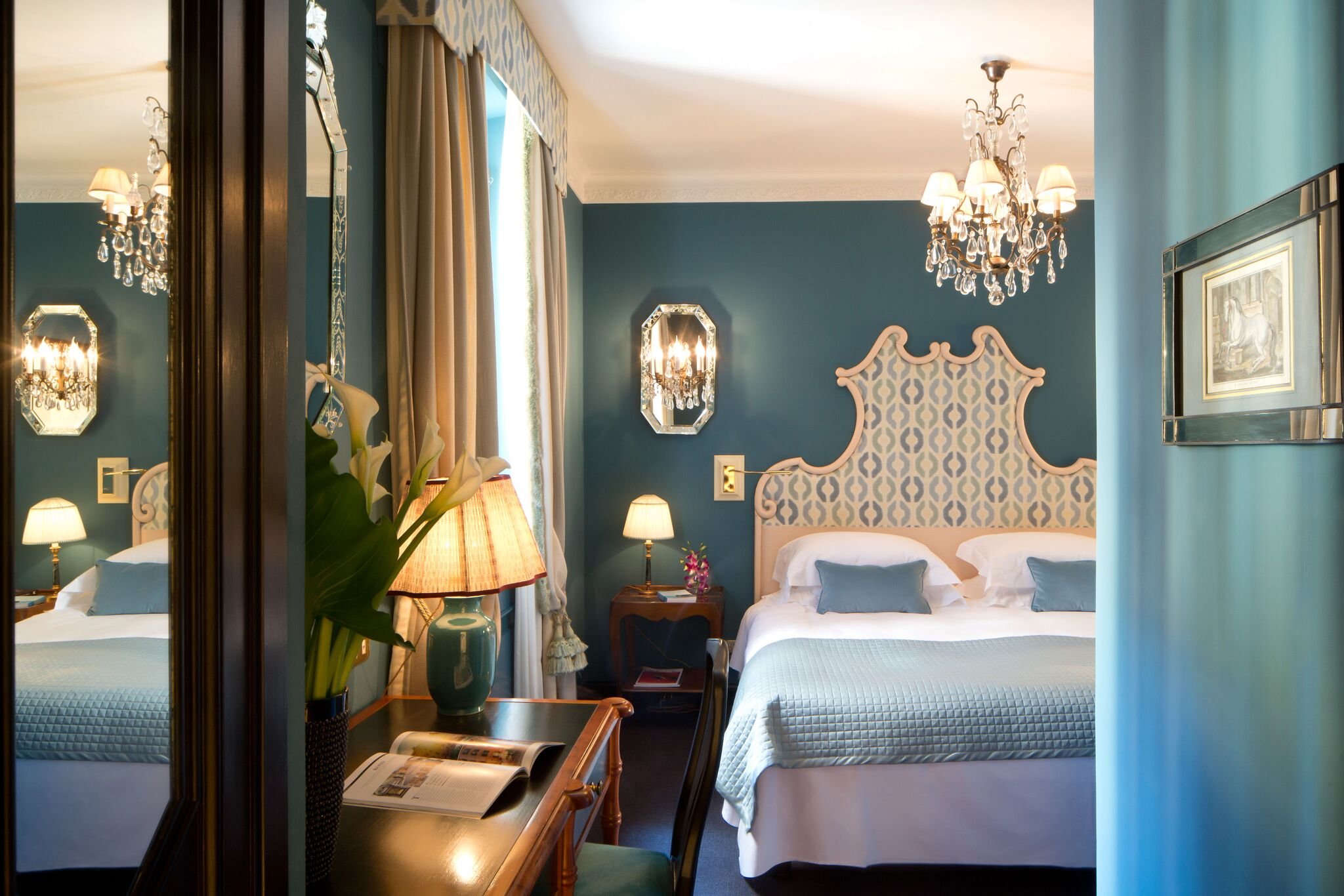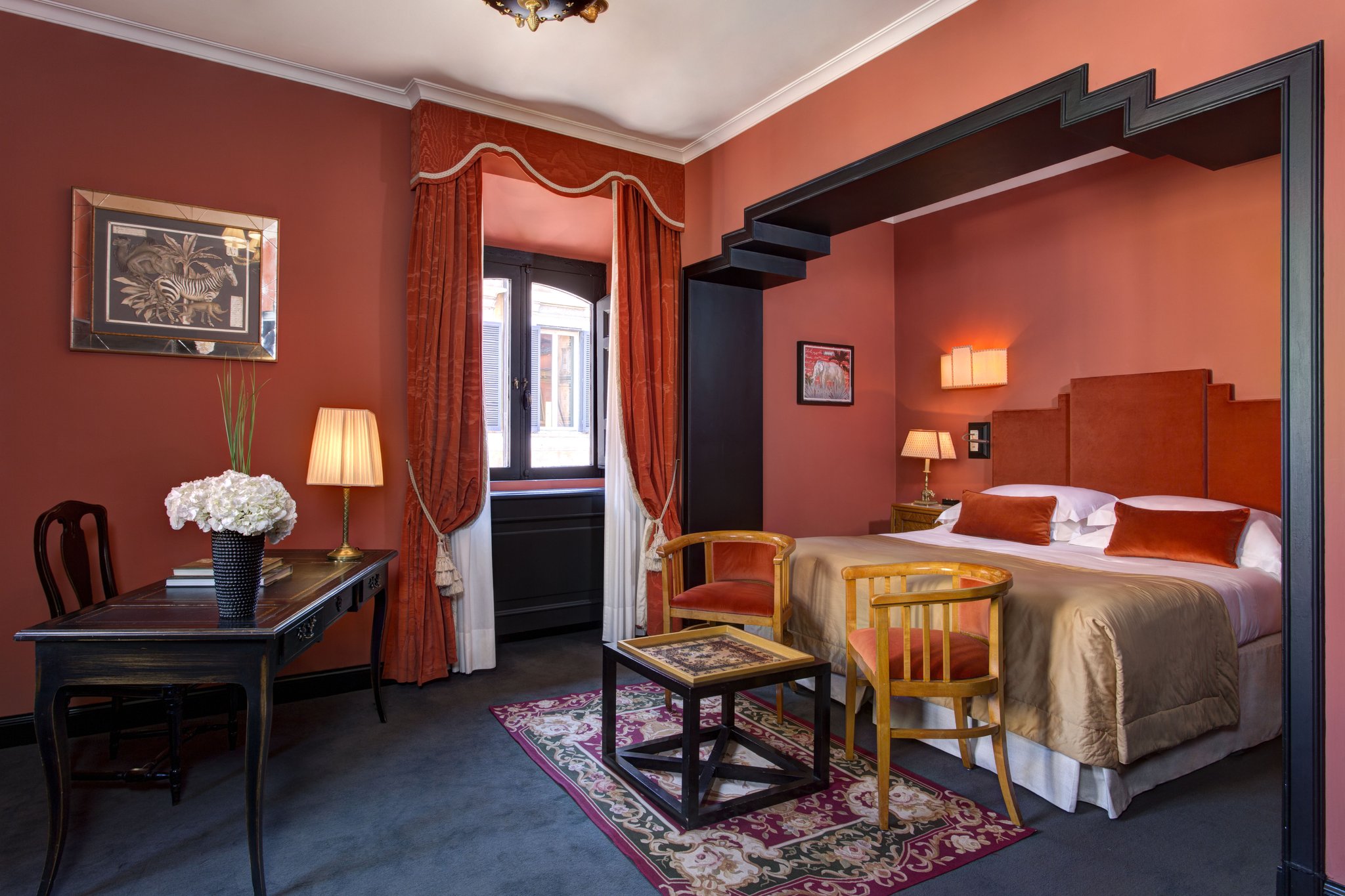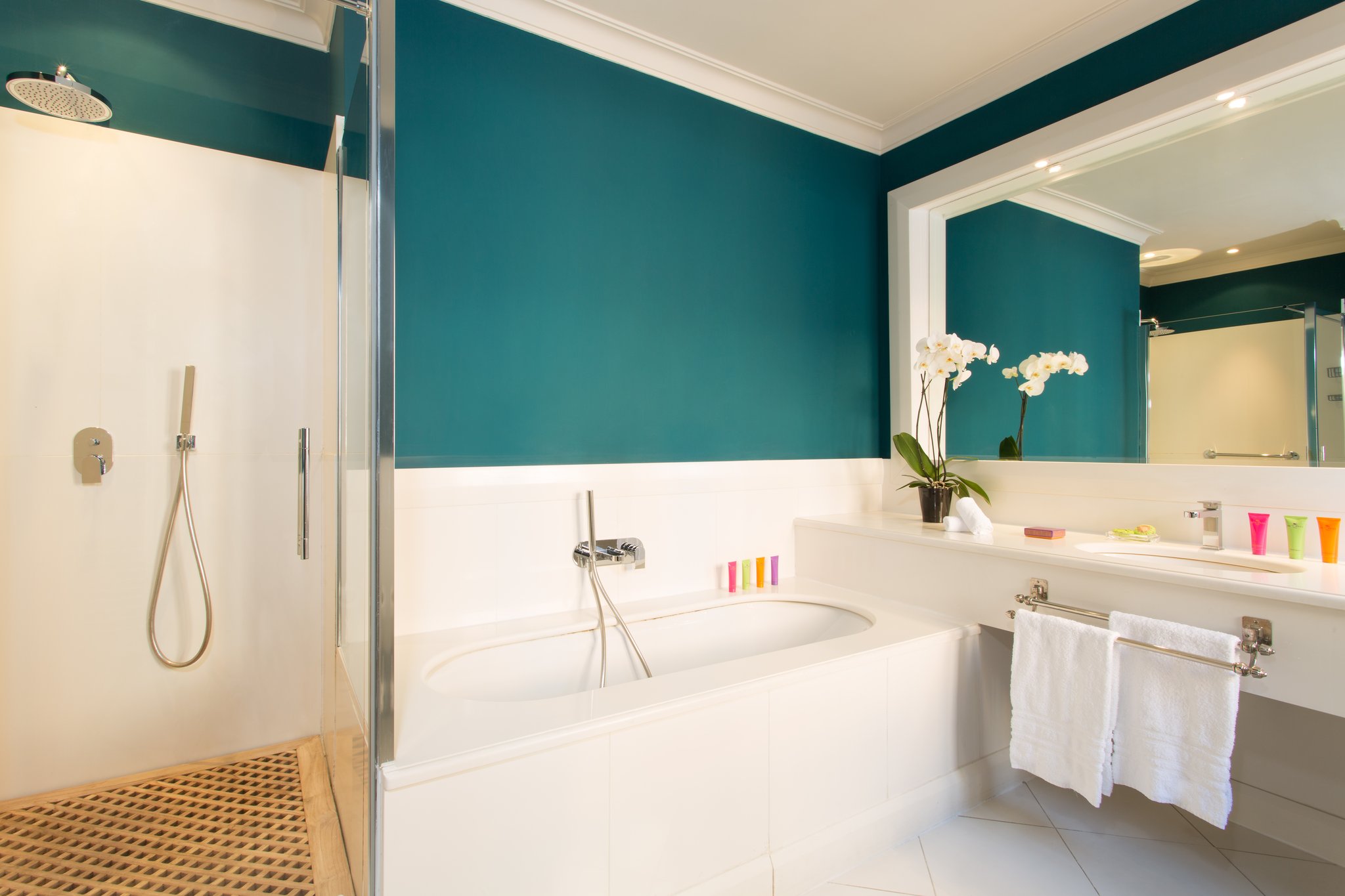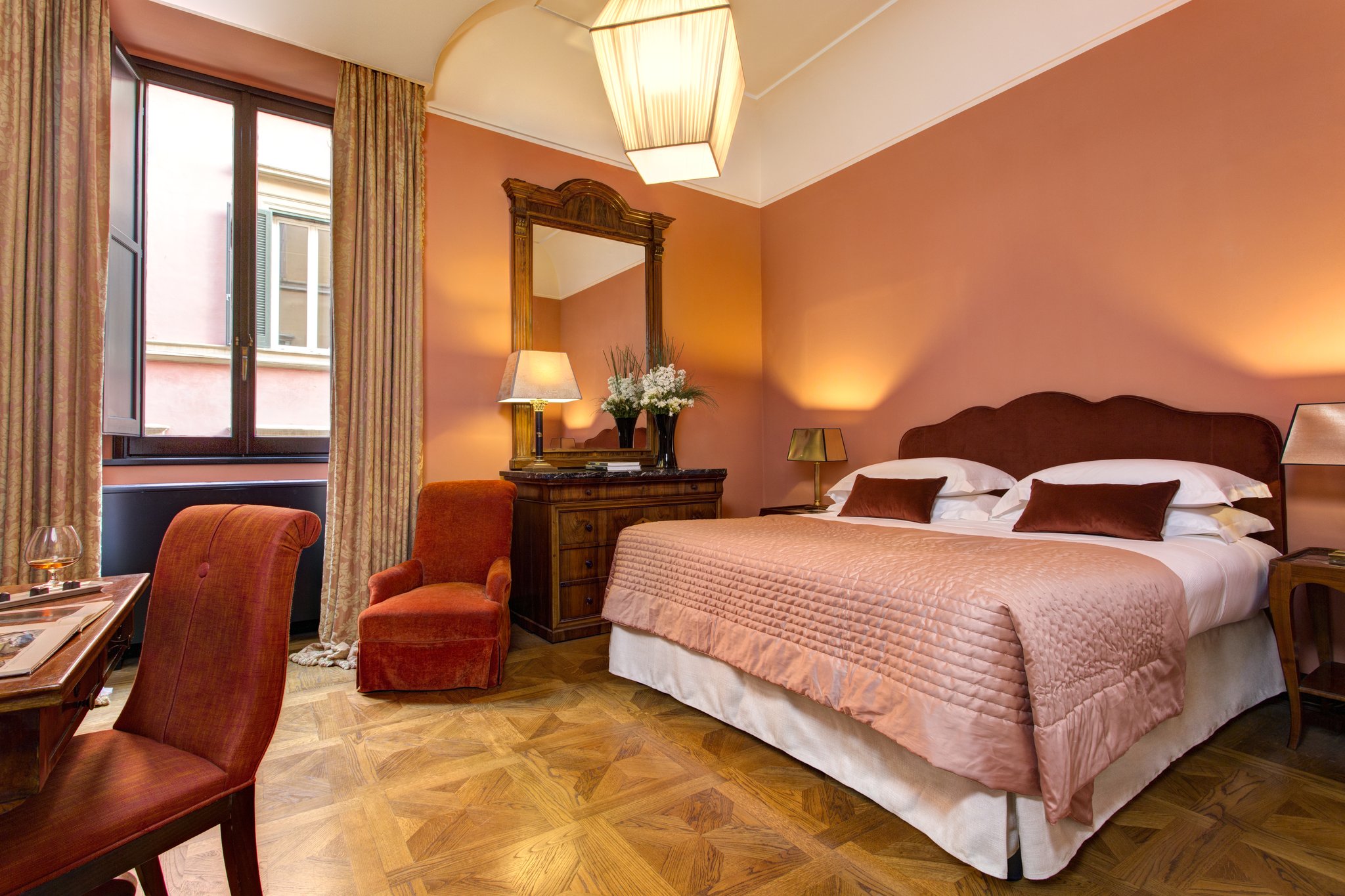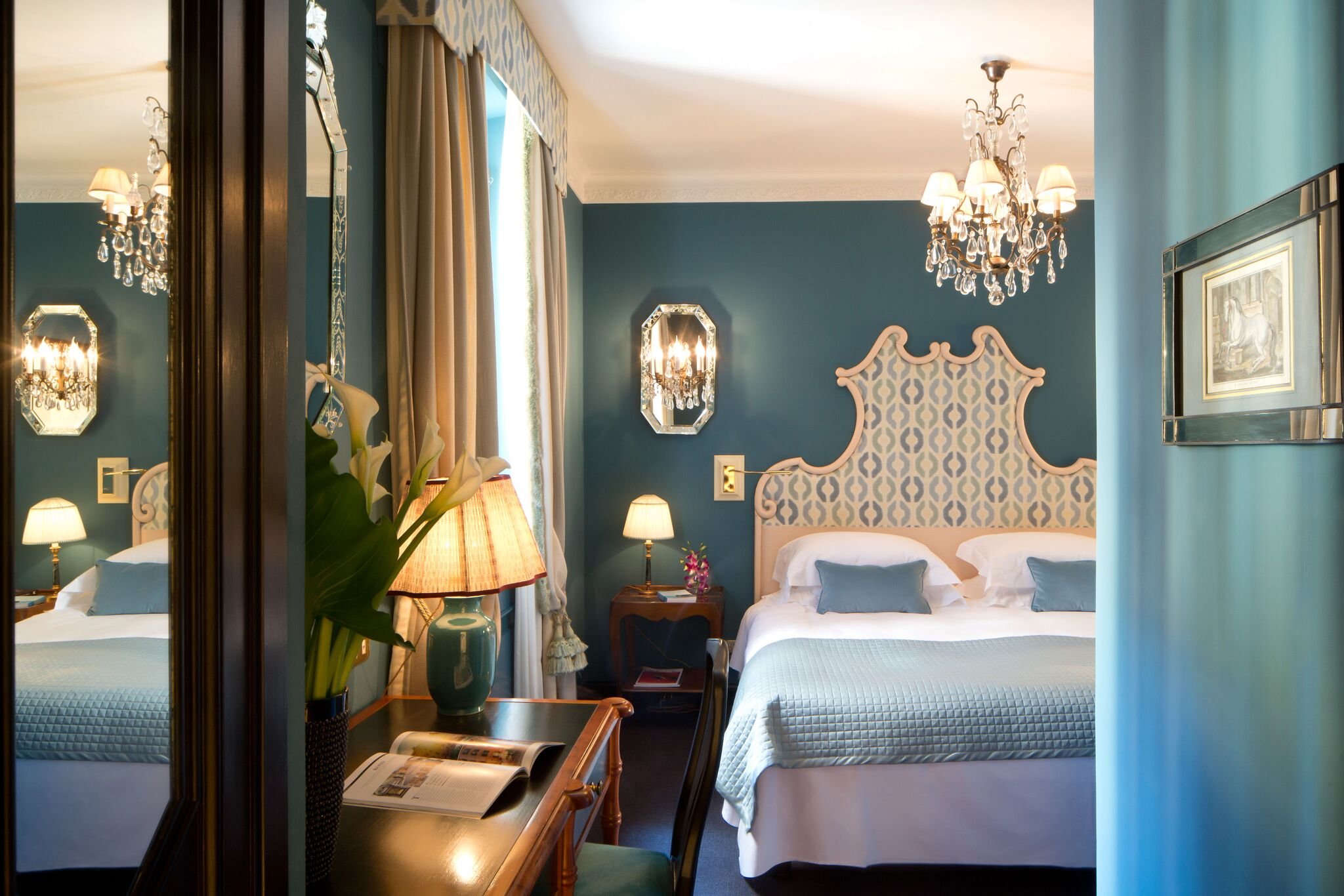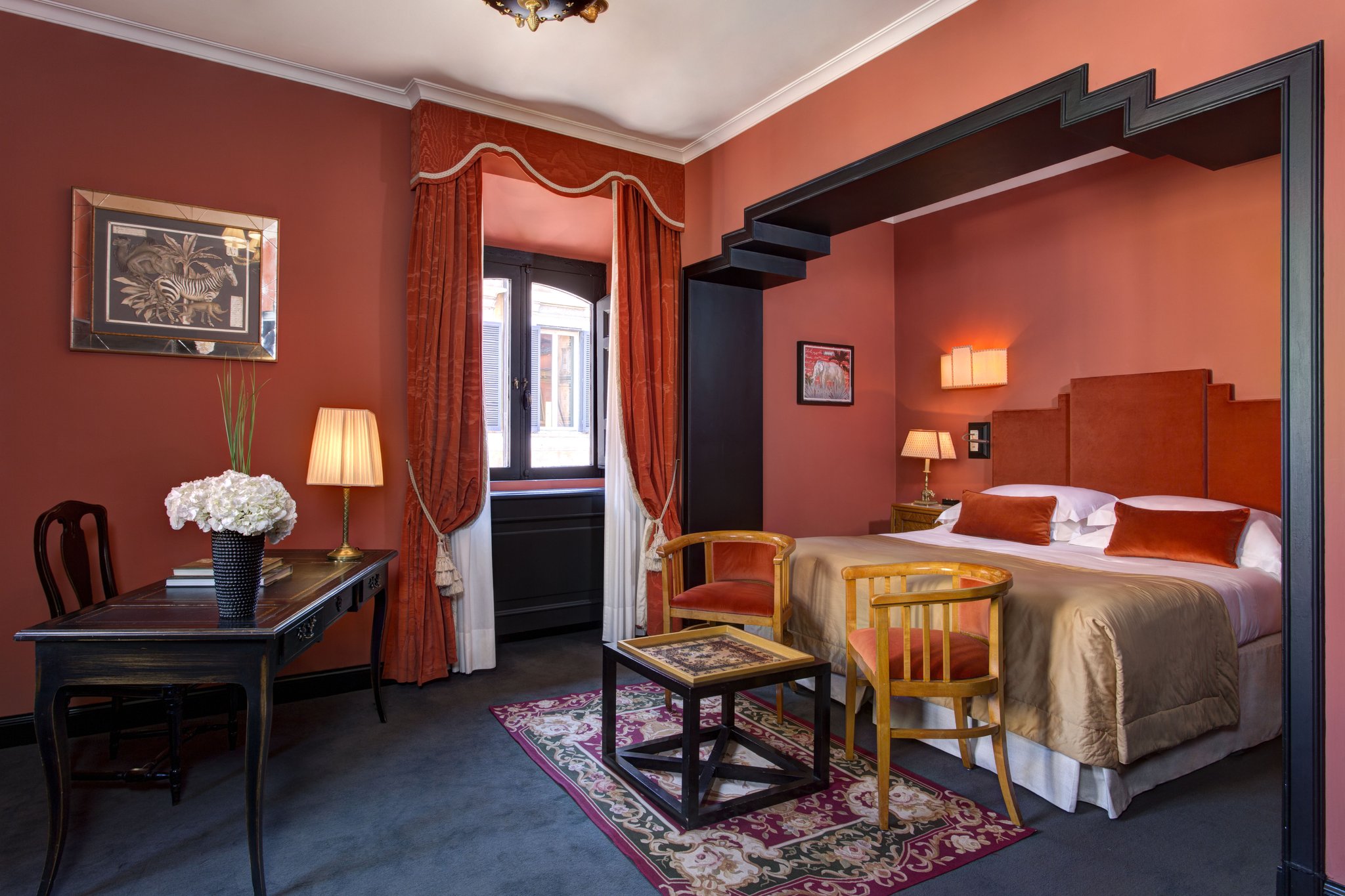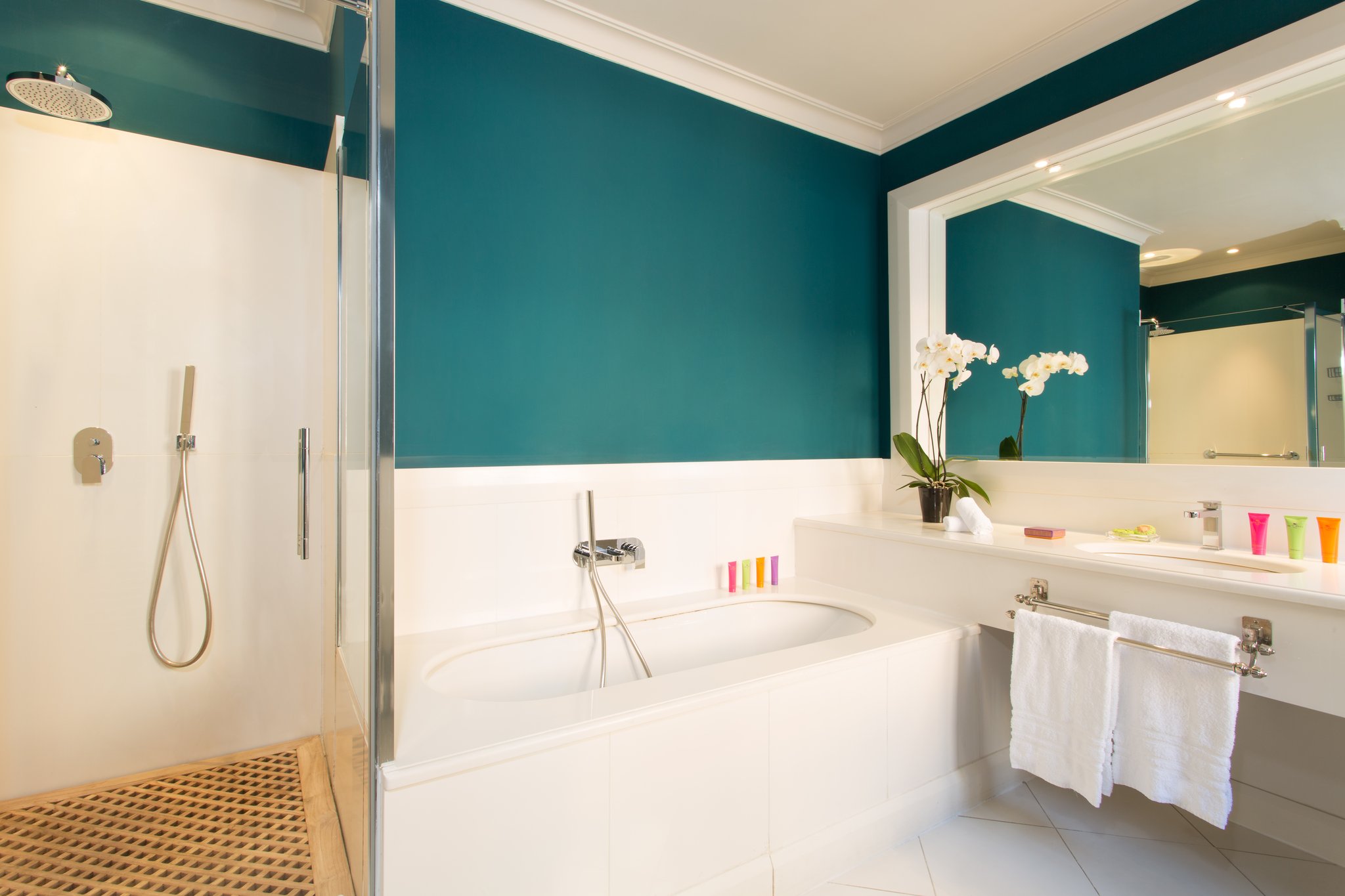 Connecting Rooms
Sleeps: 4 People.
Reserve your connecting rooms with a heavenly double or twin beds. Sizing 226-484 sqft 21-45 sqm, all offer Wi-Fi internet

24h rm service minibar
From per night
Air conditioning
Lounges/bars
24-hour room service
Wedding services
Join INVITED and get 10% off exclusive rates. Plus early check-in and late check-outs among other benefits.
24-hour front desk

24-hour room service

24-hour security

4 meeting rooms

Accessible facilities

Air conditioning

Airline desk

Audio visual equipment

Buffet breakfast

Business Center Services

Car rental desk

Catering services

Cell phone rental

Child programs

Children programs

Children welcome

Computer

Concierge desk

Conference space

Continental breakfast

Currency exchange

Doctor on call

Early check-in

Elevators

Family plan

Fax service

Flip charts

Free high speed internet connection

Full service housekeeping

Handicap Parking

High speed internet access for laptop in public areas

High speed internet connection

Hotspots

Housekeeping - daily

Jogging track

Late check out guarantee

Laundry/Valet service

Lounges/bars

Overhead projector

Pets not allowed

Post/parcel service

Printer

Restaurant

Room service

Safe deposit box

Security

Slide projector

Sports trainer

Tape recorder

Turndown service

Wakeup service

Water sports

Wedding services

Wireless internet connection
Air conditioning

Minibar

Safe
Dine alfresco in Hotel d'Inghilterra and watch the world go by as you sample classic Roman cuisine with a contemporary twist. Cosmopolitan Café Romano celebrates fresh, local produce. All served up by Michelin trained Antonio Vitale in chic surrounds.
Cafe Romano
Cuisine type: Italian
Meals served: Breakfast, Brunch, Lunch, Dinner
Dine al Fresco at Hotel D Inghilterra and watch the world go by as you sample Classic Roman Cuisine with a contemporary twist. Cosmopolitan Cafe Romano celebrates fresh local produce all served by Michelin trained Chef Antonio Vitale.
Reviews
These reviews are the real opinions of INVITED members and we have verified their stay at the hotel.
What I liked most :

Location (40)
Breakfast (25)
General service (25)
Welcome and departure (24)
Restaurant and dining (13)
Guestroom and bathroom (12)
Local knowledge and experiences (9)
Welcome and Departure (9)
Internet and wifi (8)
Guest Room and Bathroom (7)
General Service (6)
Local knowledge and experience (6)
Room service (4)
Room Service (4)

What I might improve :

Internet and wifi (18)
Guestroom and bathroom (11)
Breakfast (6)
Guest Room and Bathroom (5)
Restaurant and dining (3)

Read Reviews

December 2019

My Trip Type:

Individual

a great hotel, on a relatively quiet street near Spanish steps, staff very helpful and friendly, room very comfortable and spacious, would heartily recommend staying in this hotel

Top tip for other guests:

enjoy your stay, the soothing foot gel delivered during the evening turndown service is very thoughtful and appropriate !

What I liked most

Welcome and Departure
Location
General Service
Guest Room and Bathroom

Excellent location and service

October 2019

My Trip Type:

Couple

Top tip for other guests:

Eat out other than breakfast

What I liked most

Welcome and Departure
Location
General Service
Local knowledge and experience
Guest Room and Bathroom
Breakfast
Room Service
Internet and wifi

What I might improve

Perfect location. Beautiful building. Excellent service and attention to detail. Sophisticated but not stuffy.

September 2019

My Trip Type:

Couple

Top tip for other guests:

.

What I liked most

Welcome and Departure
Location
General Service
Local knowledge and experience
Guest Room and Bathroom
Room Service
Internet and wifi

What I might improve

Beautiful hotel in great location and with very friendly & helpful staff

August 2019

My Trip Type:

Couple

Greeting and service after a long flight from Australia

Top tip for other guests:

Enjoy breakfast on the street

What I liked most

Welcome and Departure
Location
General Service
Local knowledge and experience
Guest Room and Bathroom
Breakfast

The experience was great but for one reception person who tried to fob me off with a broken door lock telling me they are all like that.

May 2019

My Trip Type:

Family

Loved the location and the staff (apart from one receptionist) were wonderful

Top tip for other guests:

Stay there when in Rome. We would go back tomorrow.

What I liked most

Welcome and Departure
Location
Local knowledge and experience
Guest Room and Bathroom
Breakfast

What I might improve

General Service
Guest Room and Bathroom
Breakfast
Leisure facilities

we like the place for those many reasons, the bathrooms need some new touches

January 2019

My Trip Type:

Friends

Top tip for other guests:

come & stay

What I liked most

Welcome and Departure
Location
Guest Room and Bathroom
Breakfast
Room Service

What I might improve

Nice hotel with friendly service, but the bathrooms/shower definitely need renovation.

November 2018

My Trip Type:

Couple

The bar is excellent and a very welcome way to end the day.

Top tip for other guests:

Great location and not to be missed small, cos6 and a very nice bar.

What I liked most

Welcome and Departure
Location
Local knowledge and experience
Breakfast

What I might improve

Guest Room and Bathroom
Internet and wifi

Parfait séjour dans un cadre chaleureux avec des personnels attentionnés d'un excellent professionnalisme.

October 2018

Breakfasting in the street !

Top tip for other guests:

Dîners excellents dans une ambiance musicale très agréable, à essayer !

What I liked most

Location
General Service
Local knowledge and experience
Guest Room and Bathroom
Breakfast
Restaurant and dining
Room Service

What I might improve

Great location and old world charm!

October 2018

Sometimes simple things are worth noting. We asked the front desk to post a letter we had written to my elderly parents in the US. They gladly did so without charging us for postage ... a small but classy act of kindness.

Top tip for other guests:

Use the smartphone supplied in your room while you are out and about in Rome!

What I liked most

Welcome and Departure
Location
Internet and wifi
Other

What I might improve

Guest Room and Bathroom
Breakfast

October 2018

We usually prefer d'Inghliterra for our stay in Rome because of excellent location and service . But hotel badly needs renovation!!

Top tip for other guests:

Location.

What I liked most

Welcome and Departure
Location
General Service
Breakfast
Restaurant and dining

What I might improve

Silkeborg Denmark

My Trip Type:

Couple

The hotel was so very nice. Perfekt location for turist attractions and shopping. Very near the spanish stairs

Top tip for other guests:

My Best expirience in Rome - Lunch at Ginger - Via Borgognona 43/44. Nearby the hotel. Sublime!

What I liked most

Internet and wifi
Welcome and departure
Breakfast
Restaurant and dining
Location
General service
Guestroom and bathroom

Very nice hotel, very good situation

Stay+date:+April+2017

My Trip Type:

Couple

Good food at the restaurant, nice breakfast.

Top tip for other guests:

ras

What I liked most

Location
General service
Welcome and departure
Breakfast
Restaurant and dining

"Friendly service in a great location"

Stay date: January 2017

My Trip Type:

Couple

Top tip for other guests:

****

What I liked most

Breakfast
Location
Welcome and departure
General service

What I might improve

Guestroom and bathroom
Internet and wifi

Great hotel with excellent service

Stay date: November 2016

My Trip Type:

Family

In the middle of everything

Top tip for other guests:

Get relaxed

What I liked most

Welcome and departure
Location
General service
Local knowledge and experiences

What I might improve

Stay date: September 2016

My Trip Type:

Couple

The location of this hotel is perhaps the best to be found in Rome -- and despite the great location it is extremely quiet at night. The personnel at this hotel are fabulous. But... The rooms are somewhat small and the wi-fi is horrible (both to log on and after one is logged on). If one needs to conduct business during their stay in Rome, this hotel would not be a wise selection.

Top tip for other guests:

Stay here provided you don't need to have strong wi-fi.

What I liked most

Welcome and departure
Location
General service
Restaurant and dining

What I might improve

Friendly Service; Great Location.

Stay date: July 2016

My Trip Type:

Friends

Service was fantastic; hotel is in need of renovation. Disappointed with the room. It was supposed to be a superior room. Nothing superior about it. But location is fantastic.

Top tip for other guests:

Arrive early so you have the potential for a better room.

What I liked most

Restaurant and dining
Location
Welcome and departure

What I might improve

Breakfast
Guestroom and bathroom

Stay date: May 2016

My Trip Type:

Couple

The location cannot be beat! Upon arrival the hotel appears a little old, but the uniqueness overrides this initial impression. The staff is very helpful. The breakfast is copious and excellent. The outdoor dining is a big plus. The rooms are comfortable, however the carpet in our room was quite stained.

Top tip for other guests:

Embrace the charm that this hotel offers.

What I liked most

What I might improve

When in Rome...you should stay at the Inghilterra

Stay date: May 2016

My Trip Type:

Couple

We have been guests for many years at this hotel, even before it became a SLH. Warm welcome, beautiful decoration from another time with many antiques and wonderful engravings form Naples ! A pleasant terrace outside and well groomed service. The rooms are very comfortable, excellent beds and cosy sitting room. A nice breakfast buffet. Efficient receptionists and concierge. Excellent location for sightseeing and shopping.

Top tip for other guests:

You will be pleased as well

What I liked most

Location
Breakfast
Guestroom and bathroom
Welcome and departure

What I might improve

fantastic staff very friendly and helpfull

Stay date: May 2016

My Trip Type:

Family

our family had a great time

Top tip for other guests:

Highly recommended

What I liked most

General service
Location
Guestroom and bathroom
Local knowledge and experiences
Room service
Welcome and departure

Wonderful location and excellent service

Stay date: May 2016

My Trip Type:

Family

I spent 3 nights at the Hotel d'Inghilterra and loved it. The staff couldn't have been more helpful no matter what the request. The location is the best for walking around Rome and experiencing little shops, the sights and quaint restaurants.

Top tip for other guests:

Spend some time in one of several beautifully decorated lounges.

What I liked most

Location
Welcome and departure
General service
Internet and wifi
Guestroom and bathroom
Breakfast

Fantastic service in a great location

Stay date: October 2015

My Trip Type:

Single

Arrived from airport late at night and was greeted warmly by the Manager who processed my reservation quickly and effortlessly and showed me round the hotel and my room. All staff were friendly and co-operative at all times. My safe had a problem and they responded to my request quickly and efficiently. Have stayed here before and will definitely do so again.

Top tip for other guests:

Try the restaurant at least once

What I liked most

Local knowledge and experiences
Restaurant and dining
Breakfast
Welcome and departure
Location
Guestroom and bathroom
General service

What I might improve

Great location, great service - but dark

Stay date: October 2015

My Trip Type:

Couple

Wonderful staff in a terrific location. Always friendly greetings and advice, coffee up immediately when ordered. But do not be surprised that the rooms (even upgrades) are dark and tiny. That's what you get in central Rome I suppose.

Top tip for other guests:

The shutters windows do open to bring in light.

What I liked most

General service
Location
Welcome and departure
Local knowledge and experiences

What I might improve

Stay date: August 2015

My Trip Type:

Couple

Fabulous location. Amazing service.

Top tip for other guests:

Would highly recommend

What I liked most

Location
Welcome and departure
Local knowledge and experiences
General service

What I might improve

Restaurant and dining
Guestroom and bathroom
Leisure facilities
Internet and wifi
Breakfast

Stay date: June 2015

My Trip Type:

Couple

Hotel restaurant, bar and public rooms are nice. The hotel arranged Airport pick-up which was a nice surprise. I had booked a classic room and it seems that we didn´t get upgraded because the room was very tiny with window looking at backyard. The hotel was not fully booked. The room condition was out of date (photos attached), something I wouldn´t except at 5 * hotel even at the classic room. Air Conditioning was insufficient but the outside temperature was + 32 C, so I understand it. Very good breakfast and good food at the restaurant. Concierge was also professional and helpful. A big minus to Club and the hotel is that we were charged breakfast. I have mailed both the Club and the Hotel but haven´t got any answer for the issue!!! They tried also charge Pay TV even we didn´t had used it. There was a hurry(and too warm) at the outchecking so I missed to check the bill careful enough.

Top tip for other guests:

Dont´t count on upgrade, book a higher category if available. Check Your bill.

What I liked most

Location
Restaurant and dining
Breakfast
Local knowledge and experiences

What I might improve

Welcome and departure
Guestroom and bathroom

Stay date: July 2015

My Trip Type:

Single

I was booked for a junior suite, but when I checked in I was upgraded to the penthouse suite, which is vast, with a massive terrace overlooking the entire city. I feel the need to prepare anyone used to staying at 5 star properties by saying that this is not really a luxury 5 star hotel, it is truly more of a quirky, somewhat disheveled, bohemian luxury experience. There is paint peeling here and there, the A/C never really gets below 75 degrees, and the food is truly not great. I'm a young artist, traveling alone, so these things didn't bother me all that much, and it's especially hard to complain after an upgrade like that. The one thing that really turned me off to this hotel is the WiFi situation. It's the only property I've stayed at that charges you by the MB, per device, and the bandwidth was so slow (it took two days to send one email with an attached PDF) that in truth Internet was pretty much non-existent. The photos of terrace dining are misleading, what the photos actually show is the private penthouse suite terrace as it could be set up for a private event. I do think this was done intentionally. The mattresses are very hard, typical for Europe, but not so typical of 5 star hotels. The public rooms are cute and quaint, especially the bar. My suite was quite dusty, the lampshades, the upholstery, everything but the hard surfaces were quite dusty (some of them stained), which did agrivate my allergies a bit. Of course the location is great, and the staff was fantastic, and the room was impressive, but this is not a hotel to which I am likely to return, there are just too many other great SLH properties that won't disappoint.

Top tip for other guests:

Eat elsewhere.

What I liked most

Welcome and departure
Location
General service

What I might improve

Internet and wifi
Room service
Guestroom and bathroom
Restaurant and dining

Locationm great, good service, all there what you need

Stay date: June 2015

My Trip Type:

Business

Nice reception, rooms are small but all the necessities are there

Top tip for other guests:

location

What I liked most

Welcome and departure
Location

What I might improve

Friendly service in a great location

Stay date: May 2015

My Trip Type:

Couple

Situated in a charming old palace just off Piazza Espagna d ' Inhillterra is an excellent hotel to explore Rome I have stayed here many times and expect also to do so in the future

Top tip for other guests:

Book trough SLH, you get a one way transport to the airport and breakfast as well

What I liked most

Guestroom and bathroom
Location
General service
Welcome and departure

What I might improve

Stay date: May 2015

My Trip Type:

Single

This hotel is in an excellent location. The room, staff and service were also exceptional. Breakfast was included with my room rate and I was surprised at the quality and quantity of the food. Delicious! And it's so nice to be able to "fuel up" before heading out for the day.

Top tip for other guests:

Remember to take advantage of the breakfast before heading out to visit all of the great sites in Rome

What I liked most

General service
Location
Breakfast

Great location, excellent staff

Stay date: April 2015

My Trip Type:

Couple

On arrival Alessandro showed us to our room and whispered that we had an upgrade. When I mentioned that my wife was a light sleeper and asked if there was a similar room on a higher flooor he took us to the penthouse floor, which had a great view over the rooftops. After I asked Massimo, the concierge, if he could get 20 roses for our 20th anniversary, he came up with the hugest roses she had ever seen (although they were expensive). After delivering the roses with breakfast he later telphoned to say that he had a surprise, and came in with a bottle of very good prosecco. All members of the staff were friendly and helpful.. The shower in the bath was a little tricky to use.

Top tip for other guests:

Have tea in one of the reading rooms downstairs.

What I liked most

General service
Breakfast
Location
Room service
Welcome and departure

What I might improve

Great location, warm professional and friendly staff.

Stay date: April 2015

My Trip Type:

Single

The hotel is a real surprise, very eclectic and sophisticated, a great location and great service. The room was spacious and very well appointed, very comfortable. Be aware there are no irons available in Italian hotels, and there is no laundry or pressing service available on weekends or public holidays.

Top tip for other guests:

Even if you are too early to check into your room, the lounge areas and there are quite a few for a SLH are very comfortable and discrete! Also be aware there are no irons available in Italian hotels,

What I liked most

General service
Restaurant and dining
Location
Internet and wifi
Guestroom and bathroom
Welcome and departure
Breakfast

old fashioned hotel in great location

Stay date: April 2015

My Trip Type:

Family

This was my 6th trip to Rome, but the first time at this hotel. It's in a great location close to condotti/corso and Spanish steps. Set back from the busy streets so can be quiet. Staff unfailingly pleasant, interested and courteous. Breakfast better than most I've seen travelling. Small bar area a nice touch, although needs better music for ambience! Rooms vary, some quite small, but then with a balcony which makes up for size. My room was a reasonable size but dark with no view or balcony....... But I'm sure if you knew to ask for specific rooms/ locations you could do better. Bathrooms modern but small. Electrical room fittings all a bit elderly but worked. Housekeeping efficient and early, once a day service only. Wifi confusing.... You could ask for a free code, but if you simply went online you could end up paying.

Top tip for other guests:

Be specific about room requests and watch the wifi

What I liked most

Location
Welcome and departure
Restaurant and dining
Breakfast
General service

What I might improve

Guestroom and bathroom
Internet and wifi

Grascious and elegant hotel

Stay date: March 2015

My Trip Type:

Single

Travelling to Rome for the first time I wanted a hotel that would be in a great central location, provide attentive service and elegant luxury. I found this at the Hotel D'Inghilterra. I received an upgrade upon my arrival, the room was comfortable and elegant complete with its own balcony over looking central Rome. As a solo traveller, the staff were attentive and provided valued guidance on how to get around Rome and the places to see. The morning of my trip to Naples they provided me with a take away breakfast as I would miss the buffet-at their suggestion! Most appreciated. I would not stay anywhere else in Rome and am looking forward to my return trip! Highly recommended.

Top tip for other guests:

Having a room with a balcony was fabulous!

What I liked most

What I might improve

Exquisite small jewel - perfect location

Stay date: December 2014

My Trip Type:

Couple

From it's beautifully appointed reception rooms - to the formal but very friendly service one really feels like you've stepped into the world of Elizabeth Taylor and Prince Phillip (it seems the hotel was a favorite with them.) Our room was well appointed with a rather grand bathroom. A very broad choice of Breakfast foods. The Bond bar is tiny ....but lovely for a late evening cocktail. The staff could not have been nicer. We had help finding last minute tickets for the Vatican and also help finding a beautiful stationary store as we like to take hand made paper back home to the US. This is the fifth "small luxury hotel" we have stayed in during the past few years. We have never been disappointed.

Top tip for other guests:

stay on the 4th floor.

What I liked most

Breakfast
General service
Guestroom and bathroom
Local knowledge and experiences
Welcome and departure
Internet and wifi
Location

Stay date: October 2014

My Trip Type:

Couple

Great hotel, location, breakfast and service!! We had a little trouble getting the room cooled, but other than that the room and stay was excellent.

Top tip for other guests:

location

What I liked most

Location
Breakfast
Local knowledge and experiences

What I might improve

Elegant, cosy Hotel in Rome

Stay date: September 2014

My Trip Type:

Friends

I have stayed in this hotel with my friends, recommending them to stay. It was nicely quiet and has several salons where we could really relaxed. Also, it is situated in the centre of Rome, i.e. near Via del corso. This hotel must be one of the hotels which I will come back some day.

Top tip for other guests:

Elegant and chic atmosphere.

What I liked most

Guestroom and bathroom
Breakfast
Location
General service
Welcome and departure

What I might improve

friendly service in a great location

Stay date: June 2014

My Trip Type:

Couple

great staff, exceptional location but needs to update facilities and improve breakfast

Top tip for other guests:

asked for a bigger room

What I liked most

Welcome and departure
Location
General service

What I might improve

Guestroom and bathroom
Breakfast
Internet and wifi

Great hotel, great location

Stay date: April 2014

My Trip Type:

Friends

Hotel is great! Service is really good and friendly... They remember my surname.. Location is superb ! Just right in front of all the shopping and Spanish steps.

Top tip for other guests:

The bigger rooms are nicer!

What I liked most

Welcome and departure
General service
Location
Breakfast
Restaurant and dining

What I might improve

Guestroom and bathroom
Internet and wifi

everything ok except my room very noisy

Stay date: March 2014

My Trip Type:

Business

it was a business trip, just for 1 night. everything was ok except my room, very noisy.

Top tip for other guests:

great location

Stay date: January 2014

My Trip Type:

Couple

Very nice kind helpful service. Nice room, nicely located and quiet.

Top tip for other guests:

Try the restaurant, it is really good foor a hotel.

What I liked most

Internet and wifi
General service
Room service

Fantastic location, beautiful hotel

Stay date: August 2013

My Trip Type:

Family

Hotel needs to make free WiFi available to guests. We were told on the last day that we could have complimentary breakfast...too late !

Top tip for other guests:

Ask for room on top floor

Hotelier reply:

Dear Mr. Frederic, Let me express my personal thanks for your feedback after your Rome's holiday. I remain at your disposal for any possible next stay at The Inghilterra. Sincerely Yours, Marcco Milocco General Manager

What I liked most

Guestroom and bathroom
Location

What I might improve

Excellent City Centre Hotel

Stay date: August 2013

My Trip Type:

Family

This is a small old hotel that has been beautifully kept and maintained. The staff are very attentive and helpful. We make a special effort to stay there every time we go to Rome. It is very convenient for getting around

Top tip for other guests:

If you are driving there, the only way is to go via the Via Sistina and then the ViaMario De Fiori. The hotel could usefully provide a detailed map for motorists. Wifi should be included for guests

What I liked most

Location
Welcome and departure
Restaurant and dining
Guestroom and bathroom
General service
Breakfast

What I might improve

Wonderful hotel, warm staff and best loc

Stay date: July 2013

My Trip Type:

Family

We had a wonderful stay at the Hotel d'Inghilterra. I was a bit concerned from some reviews I had read, so I reached out to the Hotel management prior to making my reservation. They explained that the hotel was under new management now, had recently made a significant investment in renovations this past fall and reassured me that my stay would be a great one. The hotel and staff exceeded all my expectations!! As soon as I arrived, I was presented with carefully prepared confirmations of all my restaurant reservations (with Google maps for each one!) from Massimo Mazzola, the Head Concierge. Our room was quite large and comfortable, with lovely turndown service every night (the delicious candies placed on the bed each evening was such a nice touch). There was a welcome bottle of water and fruit in our room when we checked in (so nice after our train ride from Florence). Also, the bathroom was outfitted with an outlet where I could plug in my hairdryer, highly unusual and a most welcome feature for a European hotel! The breakfast in the morning was served in the beautiful restaurant and was the best of all the hotels we stayed in during our two week trip to Italy. You also have the option of sitting outside which is terrific. The location is absolutely the best, very close to the Spanish Steps and in the middle of the finest shopping in Rome. We were able to walk everywhere from the hotel, the Trevi Fountain, Pantheon, Piazza Navona, etc. But the greatest part of our stay was the warm and welcoming staff. Any request we had, from lunch suggestions, to shopping locations, to taxis arrangements was met with smiles. Just one example of their fine service was when we arrived at a restaurant I had chosen for dinner and realized that I had made the wrong choice. So, I decided to quickly call the hotel to see if they could help us make a last minute change. The lovely young woman at the front desk recognized my name, made another suggestion, called the restaurant and immediately secured a reservation for us. It literally saved our evening!! Mr. Mazzola and his staff provided truly some of the best service I have ever experienced in my worldwide travels. We would absolutely stay at the Hotel d'Inghilterra again. It is definitely now our only hotel choice in Rome!!

Top tip for other guests:

Rooms vary, so ask about choices available and which ones have been renovated

What I liked most

Restaurant and dining
Welcome and departure
Room service
Guestroom and bathroom
Local knowledge and experiences
Location
Breakfast
General service

What I might improve

Great service in a great location.

Stay date: January 2013

My Trip Type:

Couple

The Hotel d'inghilterra was excellent with beautiful rooms and setting areas throught out the facility. The setting areas were beautifully appointed, comfortable and quiet. The location was perfect with regard to access to the Spanish steps and Roman fountain. Within easy walking distance. The staff was helpful and pleasant. We had heard that since it was so close to the street that noise could be a factor. We did not find that to be the case. All in all, it was a nice visit. I definately give it a positive recommendation.

Top tip for other guests:

Relax in one of the setting rooms with a nice evening cocktail. It puts a nice ending on a busy day.

Hotelier reply:

Dear Guest, I thank you for your highly positive comments about our location, room and services: they are our best reward and they strongly encourage us to uphold the level of excellence you are entitled to expect…Deserving your trust is essential. We look forward to welcoming you back, Yours sincerely, Marco Milocco General Manager