https://origin.slh.com/hotels/lords-of-the-manor-hotel/?utm_source=google&utm_medium=cpc&utm_campaign=hotel_names_-_non_geo_%7C_search_%7C_gbr&utm_term=lord_of_the_manor_hotel&gclid=CjwKCAiAn5rUBRA3EiwAUCWb22MLsDuALIr8ZC03bncdimxja5fppKO6TdFICWG7Mcr6VmyosZcJDRoCTU8QAvD_BwE&gclsrc=aw.ds&utm_source=google&utm_medium=cpc&utm_campaign=hotel_names_-_non_geo_%7C_search_%7C_gbr&utm_term=lord_of_the_manor_hotel&gclid=CjwKCAiAn5rUBRA3EiwAUCWb22MLsDuALIr8ZC03bncdimxja5fppKO6TdFICWG7Mcr6VmyosZcJDRoCTU8QAvD_BwE&gclsrc=aw.ds
Hotel Highlights
Elegant, 17th-century honey-stone rectory
Set in eight acres of historic walled gardens and parkland
Fine dining restaurant using locally sourced ingredients
Lords of the Manor Hotel - Luxury Hotel in Cotswolds
Elegant rooms and exquisite gardens in an idyllic location, deep in the Cotswolds
Lords of the Manor lies nestled in eight acres of walled gardens and parkland. Once a rectory, this honey-stone hotel retains its 17th-century charm. Expect snug libraries and cosy corners, crackling log-fires in winter and French windows thrown wide in summer. Lords of the Manor is a blissful country retreat for every season – and all occasions.
Every room at Lords of the Manor has its own character. The suites enjoy sweeping views over the immaculately maintained gardens, lake or courtyard. Manor Rooms are in the old barn and granary and feature original beams. For dinner, indulge in French-inspired cuisine, crafted from locally sourced ingredients. There's also a 1000 bin wine cellar to explore, with the help of the hotel sommelier.
The green gem of the Cotswolds is on your doorstep. Venture into nearby Upper Slaughter for a quintessential village experience, where historic homes and beautiful boutiques abound. Or simply relax in the expansive gardens of the hotel. Lords of the Manor becomes your own luxury home for the duration of your stay.
26

rooms

2

restaurants

2

floors
The rooms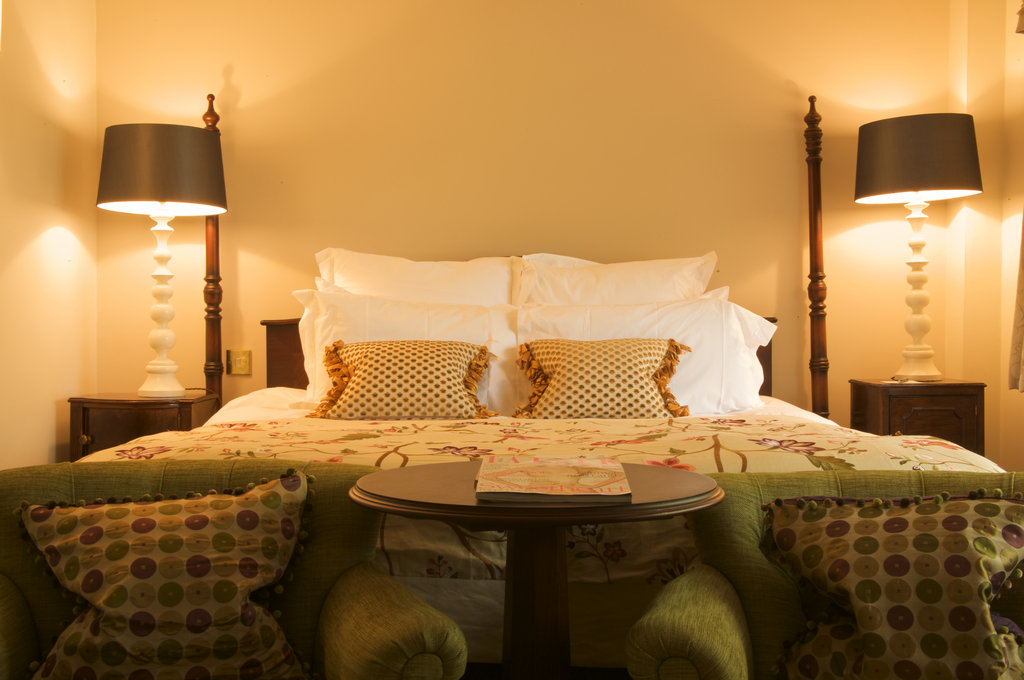 Country Room
Sleeps: 2 People.
Country Rooms are cosy but perfectly formed,these bedrooms have all the finishing touches you would expect and are perfect for a comfortable night of sleep. Complimentary WiFi access.Size:12 to 16 sqm
From per night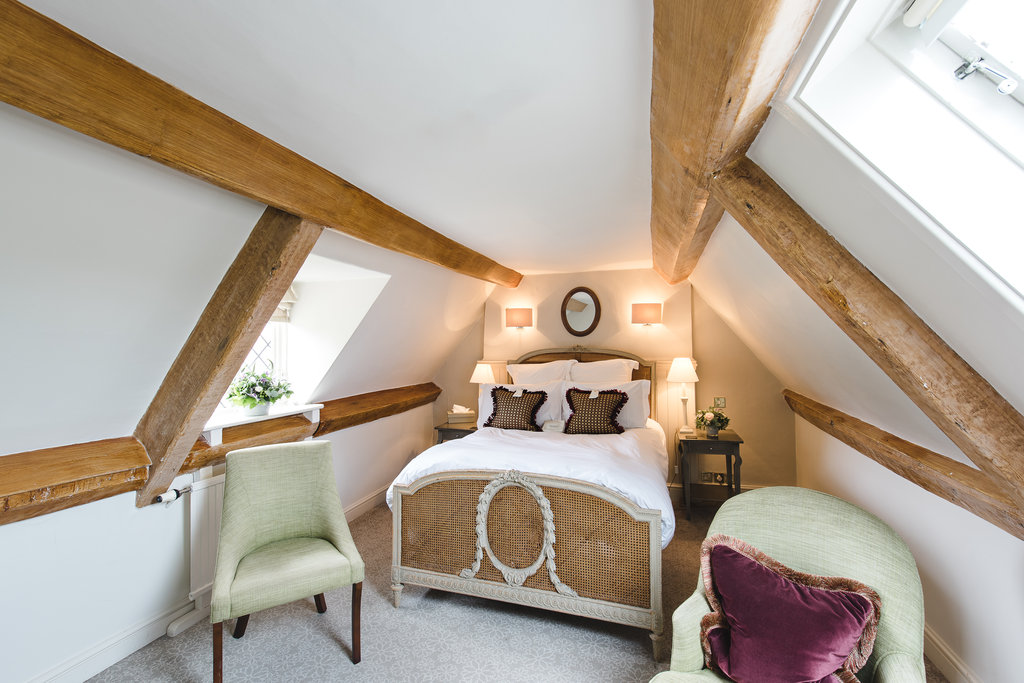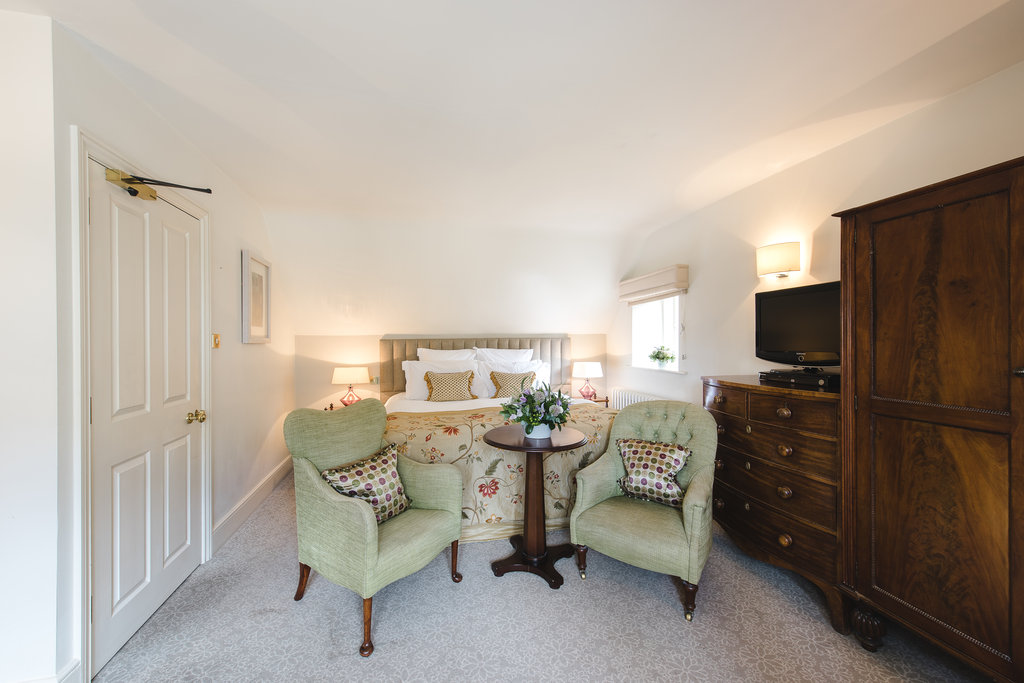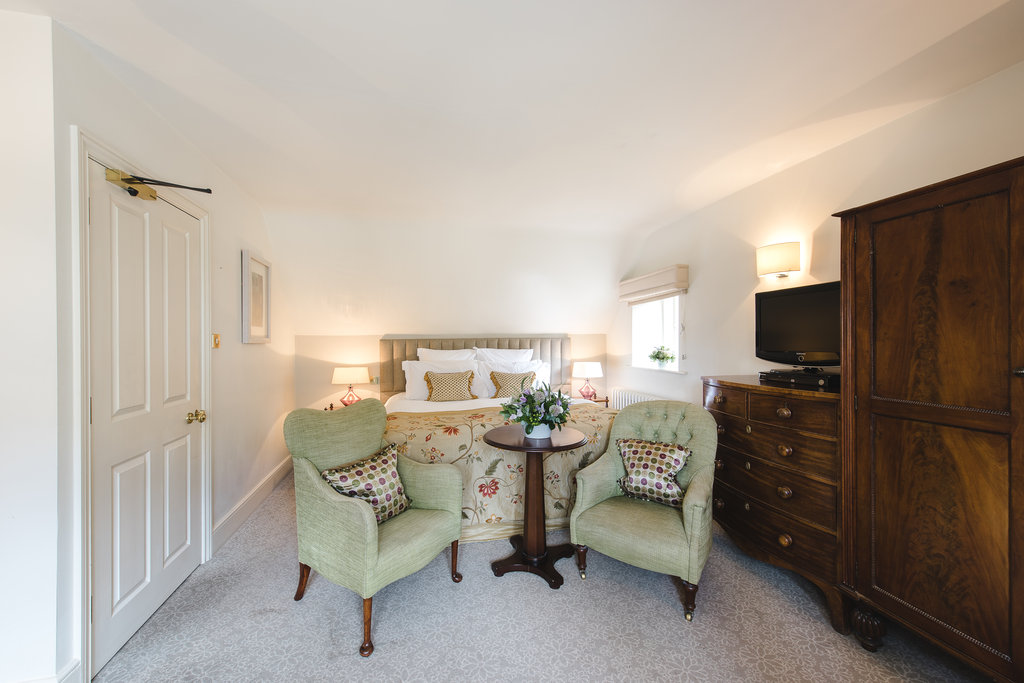 Manor Room
Sleeps: 2 People.
Manor Rooms are beautifully finished and spacious. Situated in the converted barn and granary, but still attached to the main house.Complimentary WiFi and views on the village or on the courtyard .

Room size: 20 to 25 square metres.
From per night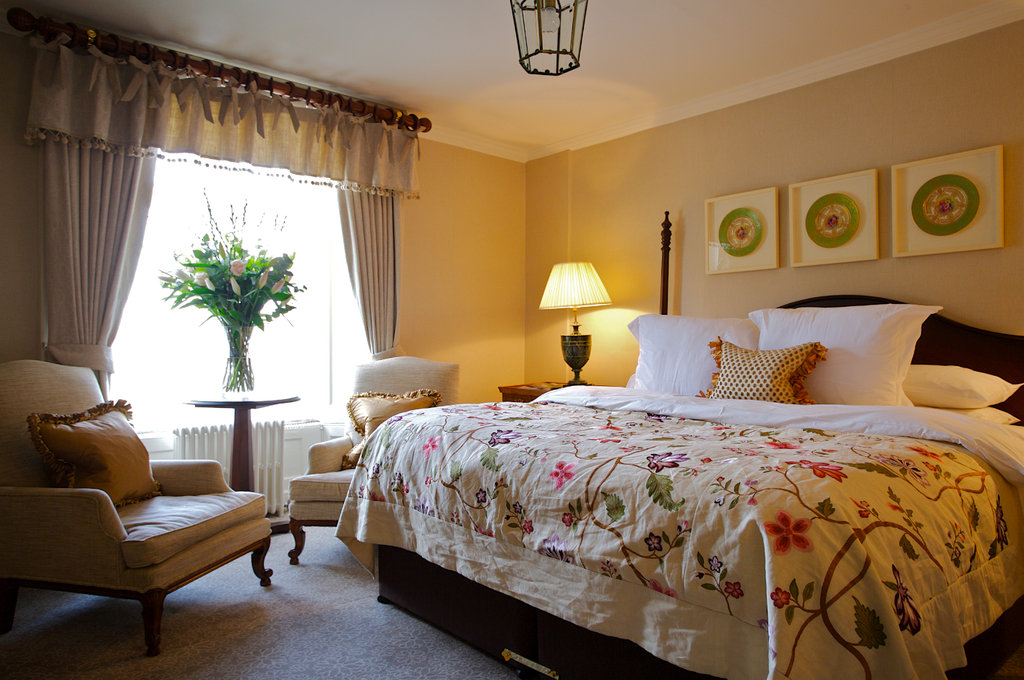 Rectory Room
Sleeps: 2 People.
Rectory Rooms are beautiful bedrooms overlooking the gardens of Lords of the Manor and have complimentary WiFi access. Room size: 20 to 25 square meters.

They are a perfect room if you just want to relax and enjoy the fantastic view. Double or twin bedded are situated on the ground or first floor of the main building.
From per night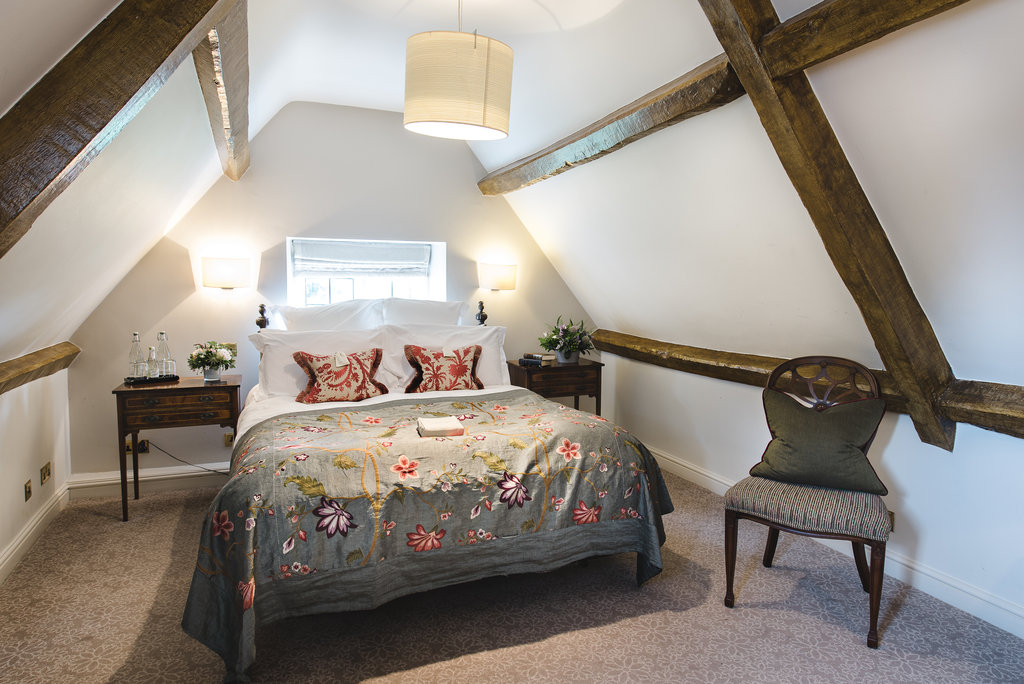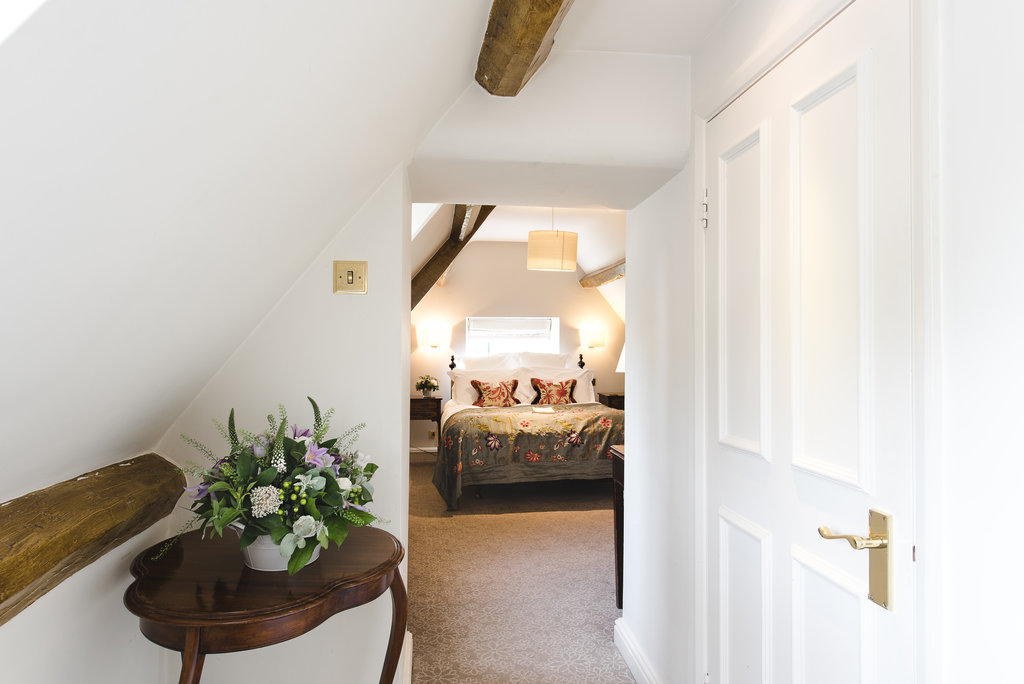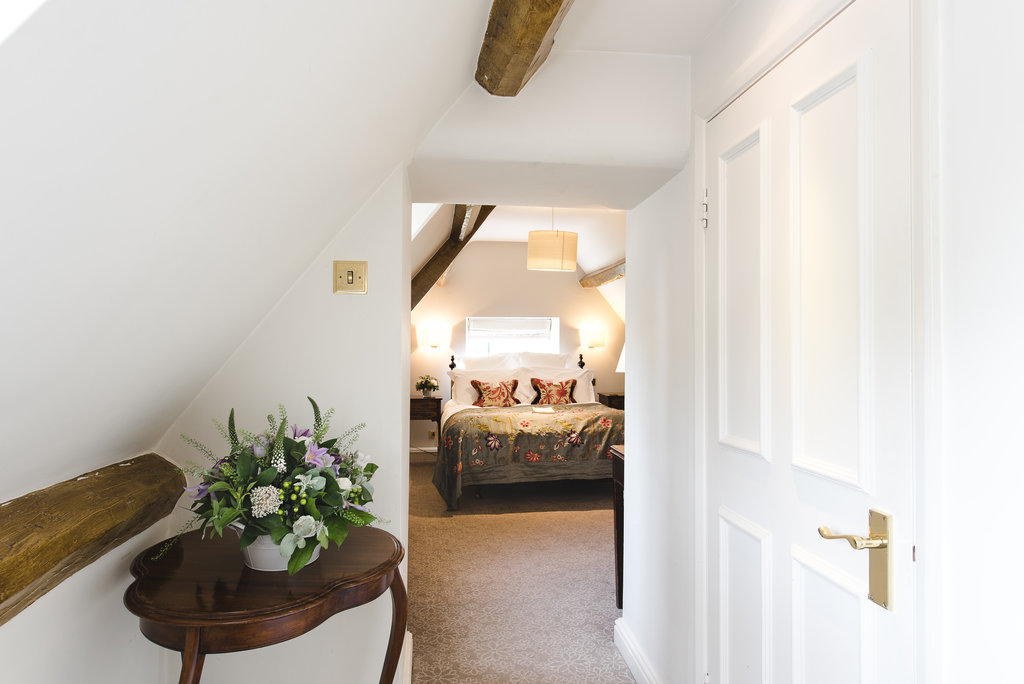 Cotswold Room
Sleeps: 4 People.
Cotswold Rooms are in the main house with fine views and offer complimentary WiFi access. These rooms include a suite with a separate lounge area and a sofa bed if needed. Room size: 16 to 20 sqm

Ideal for families and there is also a dog-friendly junior suite.
From per night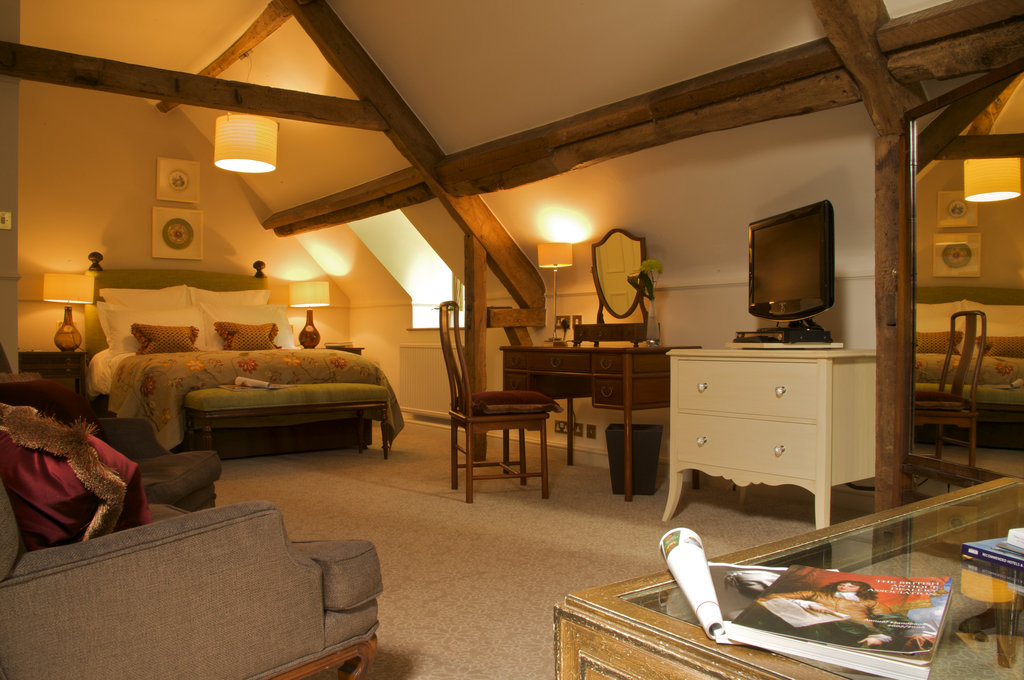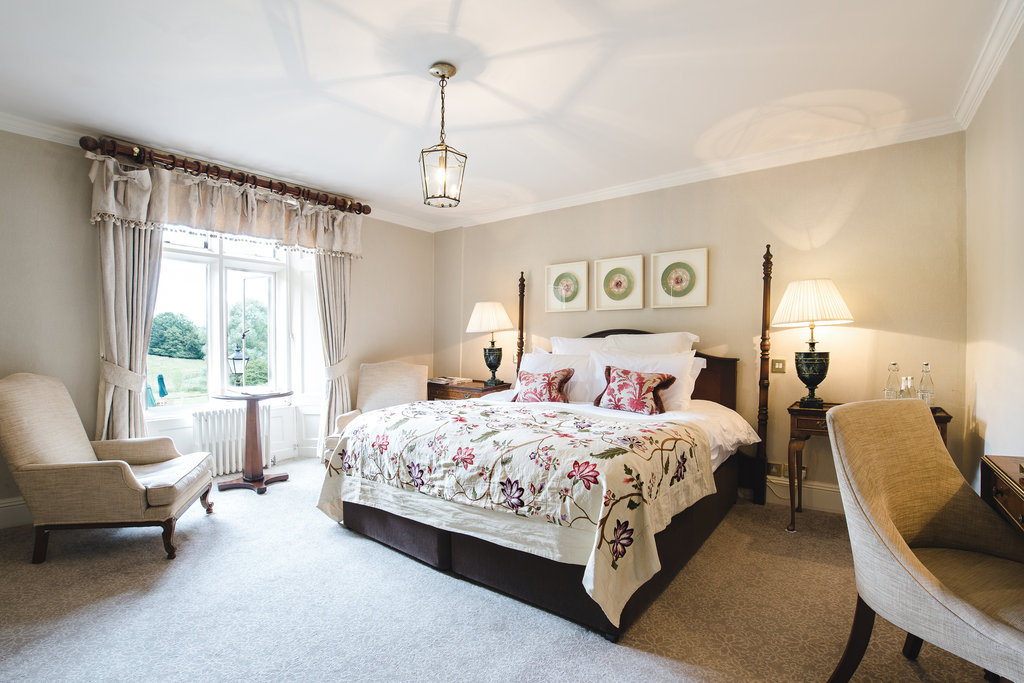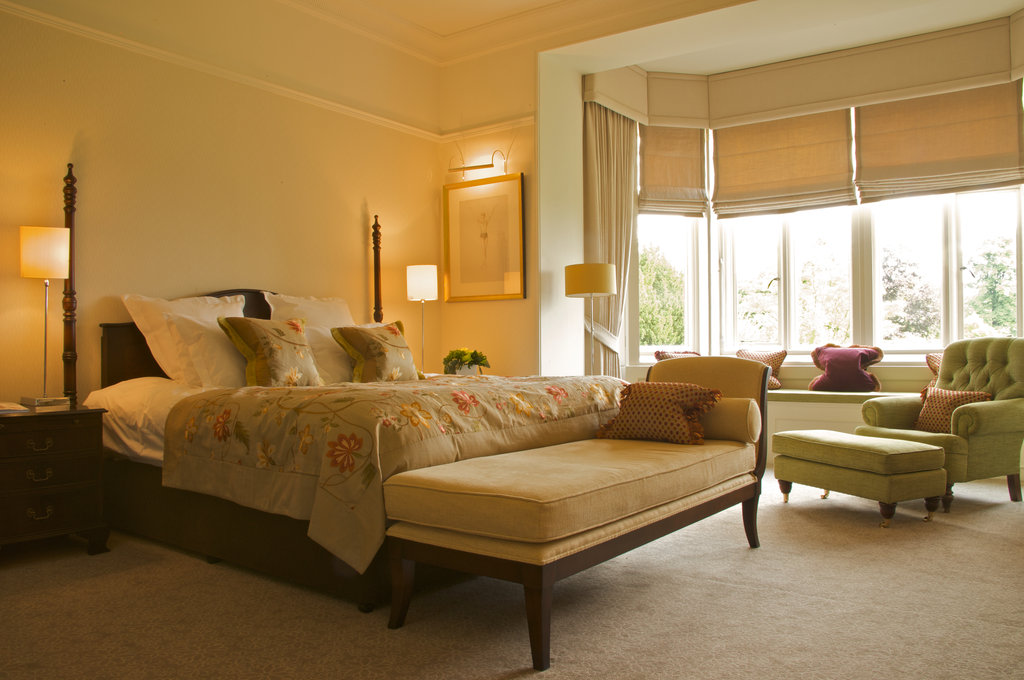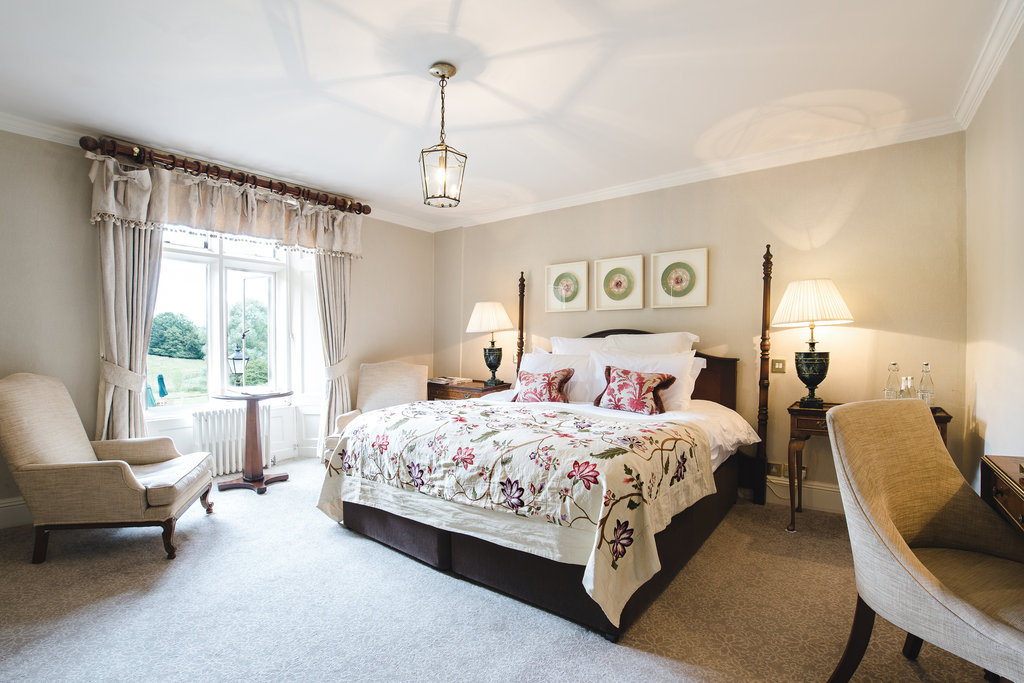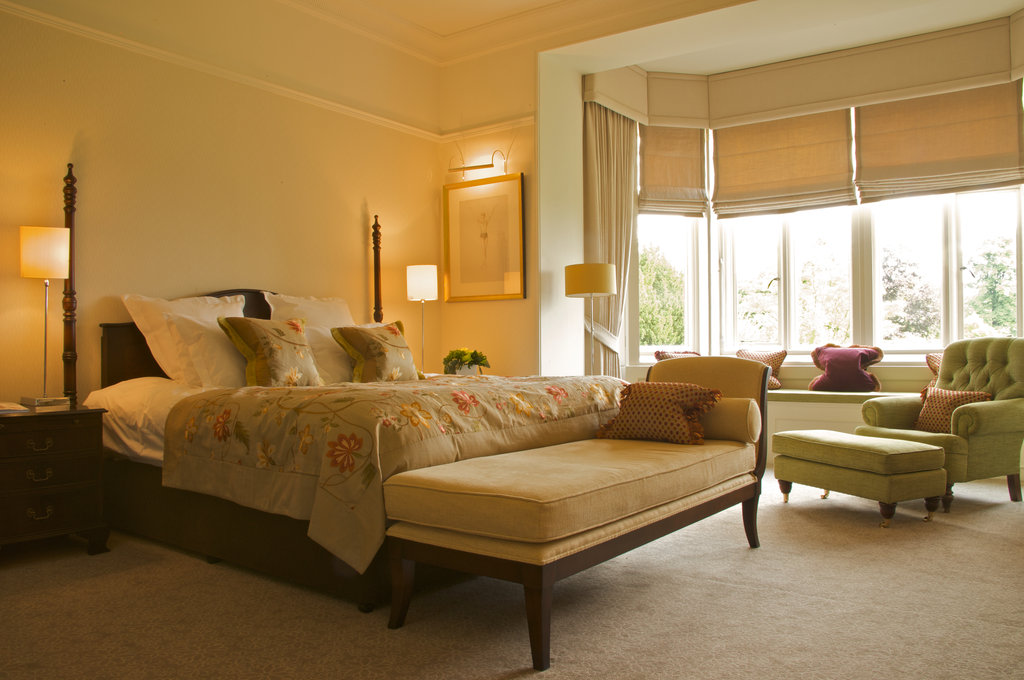 Lords Room
Sleeps: 2 People.
Lords Rooms are luxurious and spacious with double or twin bed ,separate lounge area and complimentary WiFi access. Perfect for romantic stay with four poster bed. Room size: 25 to 30 square meters.

Also ideal as a family room with sofa bed and baby cot placed in the lounge. Located in different parts of the Hotel, Lords bedrooms offer a wide range of views from the front gardens to beautiful village.
From per night
Wireless internet connection
Pets allowed
24-hour room service
Join INVITED and get 10% off exclusive rates. Plus early check-in and late check-outs among other benefits.
24-hour room service

Accessible facilities

Audio visual equipment

Bell staff/porter

Business Center

Children welcome

Concierge desk

Currency exchange

Early check-in

English breakfast

Family plan

Free high speed internet connection

Free parking

Full american breakfast

Full service housekeeping

High speed internet access for laptop in public areas

High speed internet connection

Hotspots

Housekeeping - daily

Late check out guarantee

Laundry/Valet service

Pets allowed

Photocopy center

Restaurant

Room service

Secretarial service

Security

Shoe shine stand

Wakeup service

Wireless internet connection
CD player

Color television

Desk

Direct dial phone number

DVD player

High speed wireless

Internet access

Non-smoking

Remote control television

Safe

Satellite television

Smoke detectors

Sofa bed

Stereo

Telephone

Turn down service

TV

Wake-up calls

Wireless internet connection
Fine dining

Fishing

Hiking trail

Jogging trail
Enjoy a full à la carte menu in a romantic setting, or take a light lunch on the terrace. Every dish is created using the finest ingredients, extraordinary attention to detail and plenty of gastronomic flair.
Dining Room
Cuisine type: International
Meals served: Breakfast, Lunch, Dinner
The Dining Room -40 covers-that just gained a 3rd AA Rosette offers a more casual style- albeit- in the setting of a room newly decorated in sumptuous golden and silver tones with views of the walled garden- including the herbs provided to the kitchen. Expect classic dishes with luxury touches. Both restaurants benefit from one of the oldest wine cellars in the Cotswolds. The list suits everything from a connoiseur occasion to a casual outing.
Terrace
Cuisine type: International
Meals served: Lunch
Atrium at Lords of the Manor
Meals served: Dinner
The new centerpiece of dining at Lords of the Manor is Atrium at Lords of the Manor. With just 16 covers this fine dining restaurant is where Charles will explore his personal creativity and perfect- seasonal ingredients to deliver a constantly evolving tasting menu. Charles is a strong advocate of British ingredients- seaching all over the UK for the best available. Atrium is a restaurant that never stands still- with a confident- playful side.
Reviews
These reviews are the real opinions of INVITED members and we have verified their stay at the hotel.
What I liked most :

Location (18)
General service (14)
Restaurant and dining (12)
Welcome and departure (12)
Guestroom and bathroom (11)
Breakfast (7)
Room service (3)

What I might improve :

Internet and wifi (5)
Breakfast (3)

Read Reviews

Great place; we'll definitely come back here.

Holland

My Trip Type:

Couple

Really lovely hotel in beautiful surroundings. Great food and very friendly staff. Room was great, clean and comfortable.

Top tip for other guests:

walk from here to Bourton on the water

What I liked most

General service
Breakfast
Welcome and departure
Guestroom and bathroom
Restaurant and dining
Location

What I might improve

Lovely hotel and grounds but poor service

Stay date: October 2016

My Trip Type:

Couple

The hotel and grounds are beautiful Our room which allowed us to take our dog was clean with nice furnishings although the bathroom was a little tired. Sadly, the service in the bar area let it down badly, every time we wanted service we had to find a member of staff, who really did not know how to pour or serve drinks. Wine was poured at different measures and certain drinks in the wrong glass !! The food on offer was also odd. Unless you wanted a 5 course tasting menu for £85 a head, there was no other food on offer after 7pm. Which is annoying when there are no other places to eat or drink close by unless you want to drive. Overall a lovely place but needs serious attention with its food choices and staff training !

Top tip for other guests:

Make sure your happy to either the hotels choice of food !

What I liked most

What I might improve

Breakfast
General service
Guestroom and bathroom
Restaurant and dining

Elegant, comfortable and very quiet

Stay date: June 2016

My Trip Type:

Couple

We have now stayed at Lords of the Manor three times. It has got better and better. Rooms, and especially bathrooms, have been refurbished and are as comfortable as you could possibly wish. The food is outstanding, the service warm and friendly. It really feels a bit like home. It is also amazingly quiet and peaceful. Great place.

Top tip for other guests:

Don't miss eating in the dining room.

What I liked most

General service
Internet and wifi
Location
Welcome and departure
Guestroom and bathroom
Restaurant and dining

Nice hotel, shame about breakfast

Stay date: June 2016

My Trip Type:

Couple

We were pleased with the room upgrade we received, to a Rectory Room, which was spacious and elegant. The concierge was extremely helpful with the bags and in explaining the room. We had a good night's sleep in this quiet location, although the pillows were somewhat hard. Breakfast, though, was unacceptable. We'd asked several times for a jug of milk for the coffee. After 20 minutes and still no milk and no manager about to raise the matter with we walked out. A poor conclusion to a nice stay.

Top tip for other guests:

Get a room facing the rear gardens of you can

Hotelier reply:

Dear Mr Risk, Thank you for your review and though we are very pleased you enjoyed your stay overall it was very disappointing to the Team that we let you down with the poor breakfast service. I sincerely apologise that service on the morning you departed was not up to our usual standards and that the Duty Manager was engaged elsewhere when you left. I would welcome the opportunity to speak or correspond with you directly to apologise in person. Yours sincerely, Michael Obray General Manager

What I liked most

Internet and wifi
Guestroom and bathroom
Welcome and departure
Location

What I might improve

The perfect end to a holiday

Stay date: May 2016

My Trip Type:

Couple

This hotel is deep in the Cotswold countryside, a beautiful old building which lends itself so well to being a hotel. It has a number of small seating areas which give an atmosphere of intimacy. there is plenty of seating back and front of the hotel where you can while away time with a drink. The bedrooms are very comfortable and the bathroom large and well equipped. The restaurant swell set out with plenty of room between the tables. The food was excellent and the meal well paced. It was so peaceful.

Top tip for other guests:

The a stroll round the village and up to the church. Very Father Brown.

What I liked most

Location
Restaurant and dining
General service
Guestroom and bathroom

Stay date: April 2016

My Trip Type:

Couple

A lovely hotel in a great location but could improve a few things. Although the hotel was lovely, there was nothing done to make it exceed our expectations like some other SLH hotels have done. The service at breakfast on our 1st morning was too slow. There were bottles of water and elderflower pressee in the room but no notice to say whether they were complimentary or not. There was no proper wardrobe in our room which was find as only there for the weekend but if we were there for any longer this may have been an inconvenience.

Top tip for other guests:

Order your breakfast as soon as you have sat down at the table or you will be ignored for a while.

What I liked most

What I might improve

Very friendly welcome in beautiful location

Stay date: August 2015

My Trip Type:

Couple

The welcome was excellent, staff very helpful and friendly. Unfortunately we were only staying overnight (to attend a local event) and did not try the restaurant - must go back and have dinner!

Top tip for other guests:

make time to enjoy

What I liked most

General service
Location
Breakfast
Welcome and departure

Stay date: August 2015

My Trip Type:

Couple

Beautiful hotel in wonderful surrounds.

Top tip for other guests:

Book in advance for dinner as only limited tables

What I liked most

General service
Guestroom and bathroom
Location
Welcome and departure
Restaurant and dining
Breakfast

Stay date: May 2015

My Trip Type:

Couple

Perfect location. Amazing suite (Brocklebank). Tasting menu was excellent. Service was friendly and excellent.

Top tip for other guests:

Book a suite, amazing.

What I liked most

Location
Restaurant and dining
Guestroom and bathroom

What I might improve

Relaxed accomodation in a beautiful sett

Stay date: April 2015

My Trip Type:

Couple

The service was excellent and the restaurant superb. We felt that the sitting areas were a little over crowded spoiling the general ambiance and peacefulness of the setting and location.

Top tip for other guests:

Eat in the restaurant!

Lovely venue but could improve

Stay date: October 2014

My Trip Type:

Couple

Lords of the Manor was the second of four British Small luxury hotels that we stayed at on our last tirip. We found the venue to be lovely, we had the pleasant surprise of being upgraded; and found the staff to be pleasant, friendly and knowledgeable. However we were disappointed at the quality of food we had at the 1 Michelin rosette restaurant and cancelled our second booking there. Being fully aware that a restaurant can have a bad night we decided to eat 'bar food' the second night. We asked to see a menu at 6.35 pm and were informed that the restaurant for bar food was now closed. Apparently I was informed that it closed at 6.30 when I arrived, I had no recollection of this, but had read in the dining options in the information provided in the room that it is open till 7 pm and ,then, afterwards at the restaurant discretion. This would have only been irritating if it were not for the fact that there was no where else to eat in the village and no option was offered to us. Consequently we drank the wine we ordered, read and went to bed. The following night we had an excellent meal at a small restaurant at Stow on Wold called Treebus. My only issues with the hotel otherwise are that the pillows are quite firm; the back entry to the hotel from the car park needs a sensor light; and I strongly object to my complaint being dealt with by the removal of the staff gratuity from the bill. I had no problem with the staff and I consider these issues to be hotel management issues. Wifi is also available free but only in certain public areas.

Top tip for other guests:

Be aware of time restrictions on bar food and inroom dining and that these may differ from written information available in the room.

What I liked most

General service
Location
Welcome and departure

What I might improve

Room service
Restaurant and dining

Stay date: September 2014

My Trip Type:

Couple

The only problem on arrival was a slight over-shoot, and a potential but avoided visit to the ford; for the rest of the short stay, the staff were thoroughly attentive and the full glory of the estate was apparent: a wonderful, quiet, building disturbed only by bird song ( also by croquet mallet on ball in the late afternoon). Excellent wide-ranging wine cellar, well-versed wine-steward, excellent cooking.

Top tip for other guests:

Stay!

What I liked most

Restaurant and dining
Guestroom and bathroom
Welcome and departure
Location
General service
Room service
Breakfast

What I might improve

Excellent base for Cotswold trip

Stay date: June 2014

My Trip Type:

Couple

This hotel is very well located in Upper Slaughter, near Bourton-on-the-water. There is ample parking. The service was extremely friendly. Walking to Bourton is feasible and there are other nearby walks over the fields. The main complaint is the size of the room, which is tiny. There is space for only a small bag; international visitors with large suitcases will be hard put to find somewhere to store all their luggage. Also, there is no air-conditioning. We went at a time when this was not an issue, but it might be a problem in hot weather. However, the experience was positive overall. We will certainly return when we next have the opportunity to visit the Cotswolds.

Top tip for other guests:

Walk along the Warden's Way, which passes close by the hotel.

What I liked most

What I might improve

Stay date: August 2014

My Trip Type:

Couple

We were made to feel welcome from the moment we stopped outside the entrance, and on through our entire stay. The staff provided an excellent service throughout. The grounds are beautiful and it would have been wonderful to be there in slightly warmer weather and enjoy sitting outside to enjoy them even more. We will return to do this.

Top tip for other guests:

Make sure you go out and enjoy the garden.

What I liked most

Room service
Welcome and departure
General service
Breakfast
Guestroom and bathroom
Restaurant and dining
Location

Stay date: February 2014

My Trip Type:

Couple

Tranquil hotel. Very large room. Restaurant excellent. Michelin-star food. Very good value for money. No spa or swimming pool on site. You can borrow wellies for walks across the fields to other Cotswolds villages.

Top tip for other guests:

For dinner in restaurant book ahead. Fully booked even mid-week.

What I liked most

Breakfast
General service
Welcome and departure
Guestroom and bathroom
Restaurant and dining
Location
Room service
Local knowledge and experiences

What I might improve

Stay date: December 2013

My Trip Type:

Couple

Beautiful hotel in a beautiful location with excellent staff and great food

Top tip for other guests:

Stay more than a day and walk the country side

What I liked most

Guestroom and bathroom
Welcome and departure
Restaurant and dining
General service
Breakfast
Location

Superb ambiance, service, and food.

Stay date: September 2013

My Trip Type:

Couple

Outstanding venue in a beautiful Cotswolds area. Worthy of its Michelin star and SLH recommendation. First class service by everyone. Excellent room, public areas, gardens, dining room.

Top tip for other guests:

Best to have your own car or arranged transportation.

What I liked most

Restaurant and dining
Welcome and departure
General service
Guestroom and bathroom
Location

Wonderful service and beautiful spot

Stay date: September 2013

My Trip Type:

Couple

The facility is really beautiful. Great hiking trails. Excellent service and wonderful dining room.

Top tip for other guests:

Book dinner reservations well in advance of your arrival

What I liked most

General service
Location
Restaurant and dining
Welcome and departure

What I might improve

Stay date: September 2013

My Trip Type:

Couple

The hotel is lovely, rooms must be in the Manor house Dinner was unbelievable !!! don't miss it at least once Breakfast was normal and we did not have lunch Anna was very helpful with all the maps and ways to go to different places and the visit to S Castle was great, ask her for directions

Top tip for other guests:

Book a room in the Manor

What I liked most

Local knowledge and experiences
Location
Restaurant and dining

What I might improve

Internet and wifi
Breakfast