https://origin.slh.com/hotels/rimondi-boutique-hotel/
Hotel Highlights
16th-century Renaissance Venetian architecture
Quaint cobblestone courtyard
Large pool and Jacuzzi in tropical gardens
Rimondi Boutique Hotel - luxury hotel in crete
Steps from the beautiful harbour of Rethymno on the island of Crete
Set amidst the Renaissance Venetian architecture of Rethymnon Old Town, Rimondi Boutique Hotel comprises Rimondi Estate and Palazzo Rimondi, two separate historic properties within close proximity to one another. Rimondi Estate offers a selection of suites including a spa suite and a large pool and Jacuzzi in a tropical garden, while Palazzo Rimondi surrounds an enchanting cobblestone courtyard with a circular pool, outdoor jacuzzi and bar.
Both Rimondi Boutique Hotel retain their architectural integrity. The rooms and suites in Palazzo Rimondi are traditional in style with carved arches, wooden ceilings and picture windows. Attractive stone walls and arched doorways in Rimondi Estate reflect the building's 16th-century origins. The décor in the suites is contemporary with Venetian, Ottoman or modern touches with a number benefitting from two storeys with fabulous pool views.
Just outside the doors of Rimondi Boutique Hotel, you are surrounded by antiquity. Be sure to visit the Rimondi Fountain in Platanos Square, the Venetian Loggia and the Folklore and History Museum. Overlooking the town is the Fortezza and the town's Archaeological Museum. Spend time on one of Crete's largest sandy beaches before dining in one of the many tavernas around the harbour.
The rooms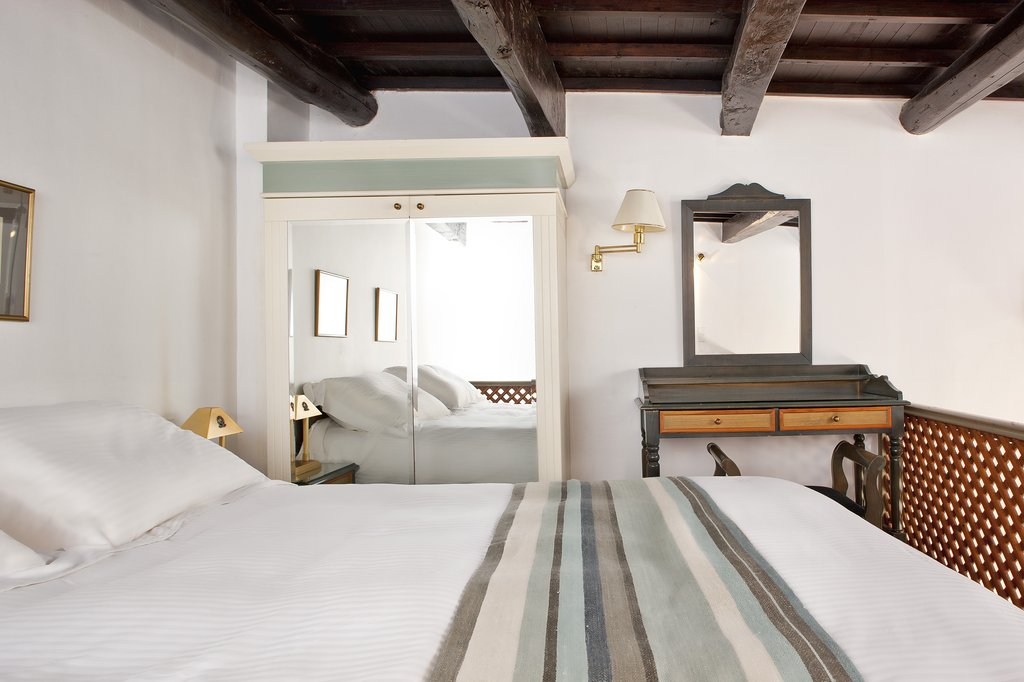 Double Room
Sleeps: 2 People.
Blending classic traditional charm, all Standard Rooms cover a surface of 20-30 square meters and offer a peaceful environment.

Ideal for couples seeking a romantic getaway in the historic centre of Rethymno. The beautifully crafted Standard Rooms feature bedroom and sitting areas with a bathroom, with shower and enjoy relaxing views to the pool.
From per night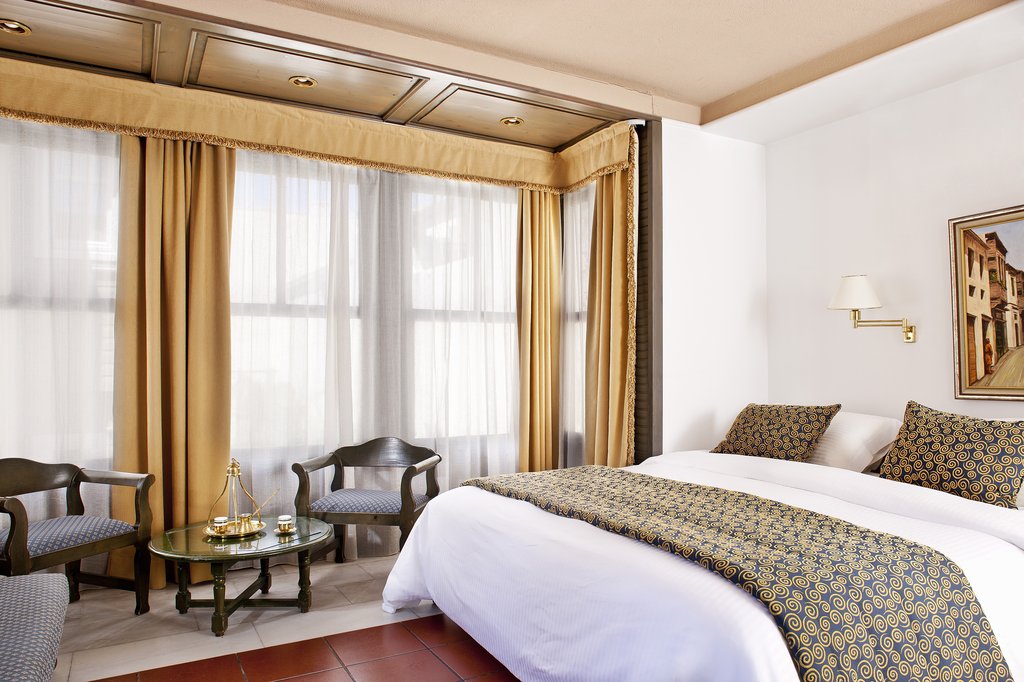 Superior Room
Sleeps: 3 People.
Beautifully designed the Superior Rooms offer a subtle combination of old charm and modern comfort. Most of the bedrooms offer beautiful views to the pool.

The lavishly appointed Superior Rooms cover an area of 20-40 square meters and can accommodate up to 3 guests. All rooms have en-suite bathroom and feature all modern conveniences for a truly relaxing stay.
From per night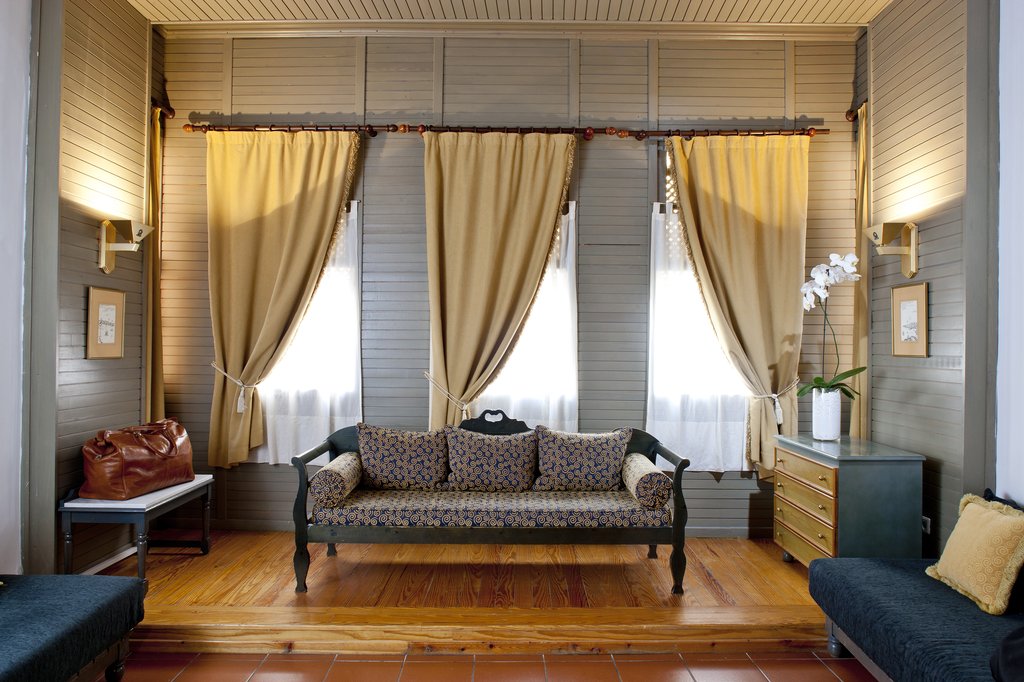 Maisonette
Sleeps: 4 People.
Elegantly furnished in traditional décor the Maisonettes (40-50sqm) exude warmth and romance while inviting guests to relax in comfortable privacy.

The rooms are loft style with the bedroom overlooking downstairs the living room area. Some of them offer Jacuzzi bathtubs. Superbly designed all Maisonette Rooms offer magnificent views to the shimmering pool or the historic centre of Rethymno.
From per night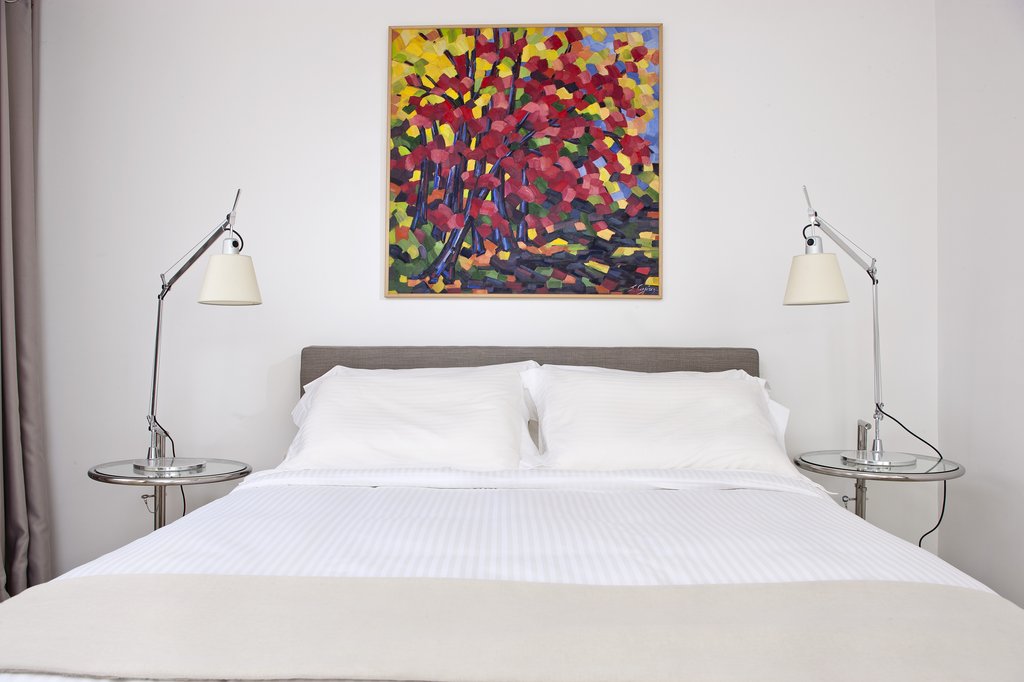 Executive Room
Sleeps: 2 People.
Ideal for romantic escapes and couples seeking exclusive privacy and comfort in the heart of Rethymno, in newest building of the complex.22 sqm

Beautifully crafted Executive Rooms are equipped with King bed with floor to ceiling windows overlooking the picturesque streets or the pool and a revitalizing hydro massage shower for extra relaxing repose. Free WiFi, ac, Estate building.
From per night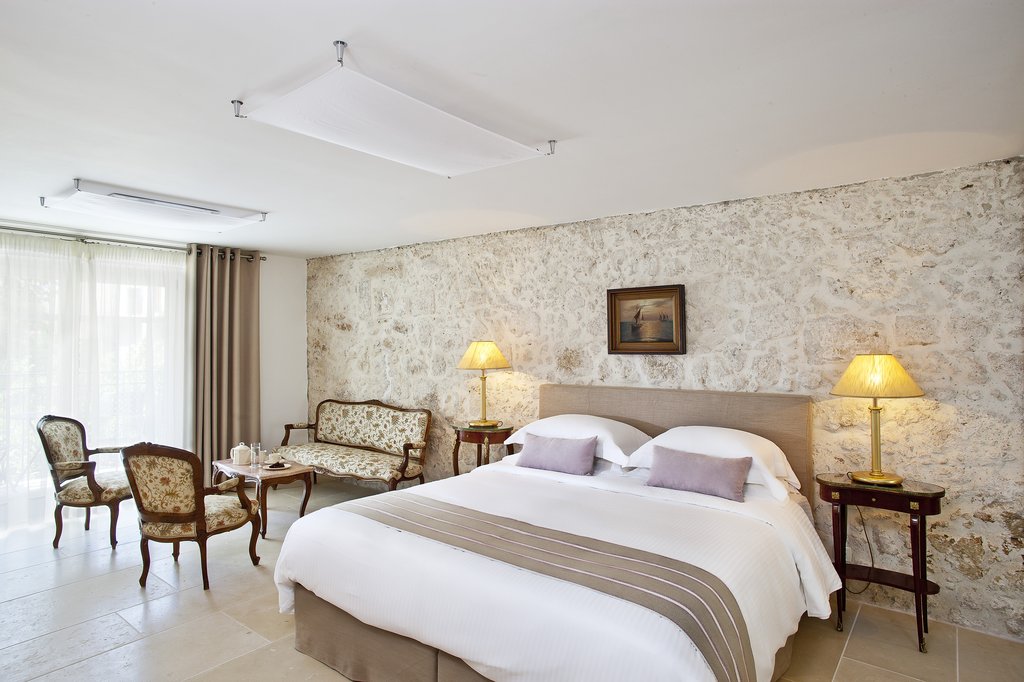 Superior Suite
Sleeps: 3 People.
Exuding an air of timeless sophistication and chic elegance Superior Suites cover an area of 35- 40 square meters of luxury and a balcony overlooking the lush fragrant garden.

Featuring a generous living room with a sofa bed, an elegantly designed bedroom with a king size bed and floor to ceiling windows. The bathroom has a large bathtub with hydro massage. It accommodate up to 3 guests.
From per night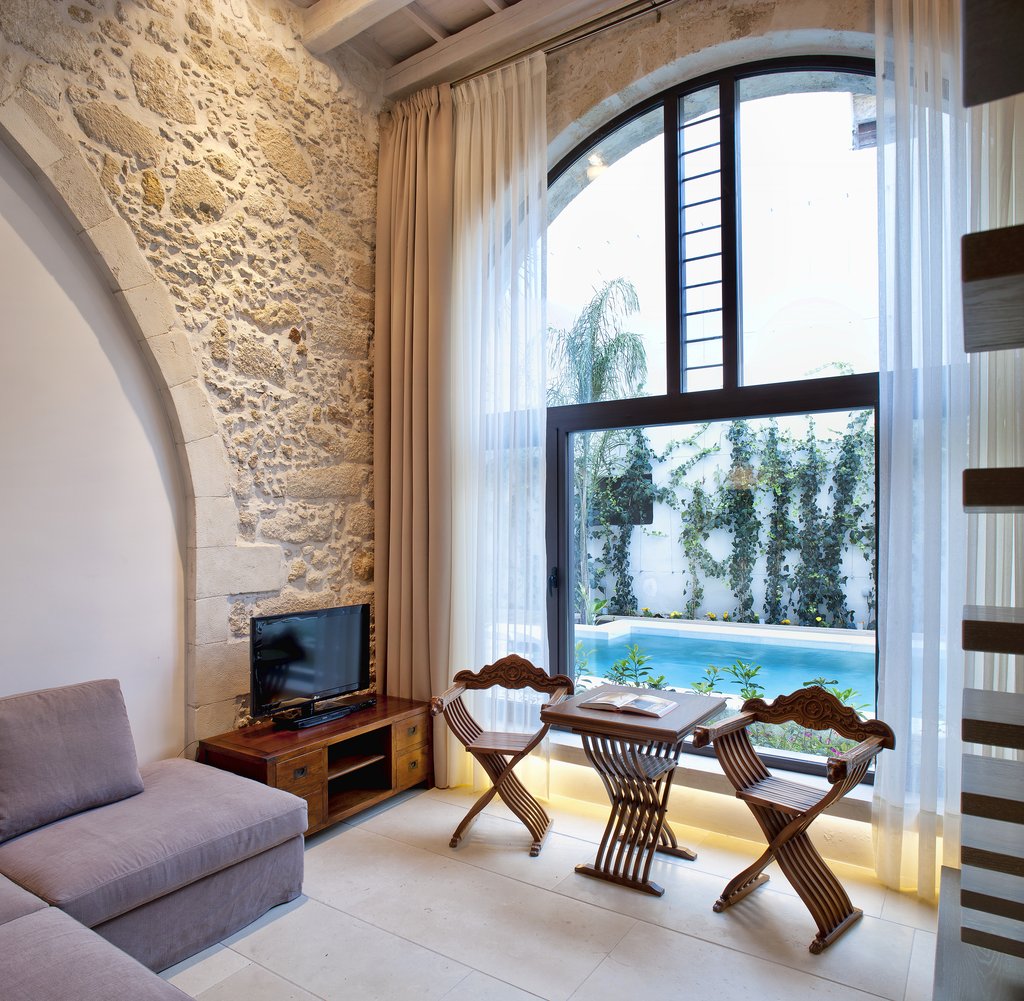 Pool View Suite
Sleeps: 2 People.
Overlooking the sparkling pool the Pool View Suites comprise of 2 spacious rooms or loft bedrooms, an elegant living room area and beautifully appointed bathrooms.

Offers hydro-massage bathtubs or showers. Covering an area of 45-50 square meters these enchanting suites in Rethymno can accommodate up to three guests and offer the ideal choice for travellers seeking a luxurious island hideaway.
From per night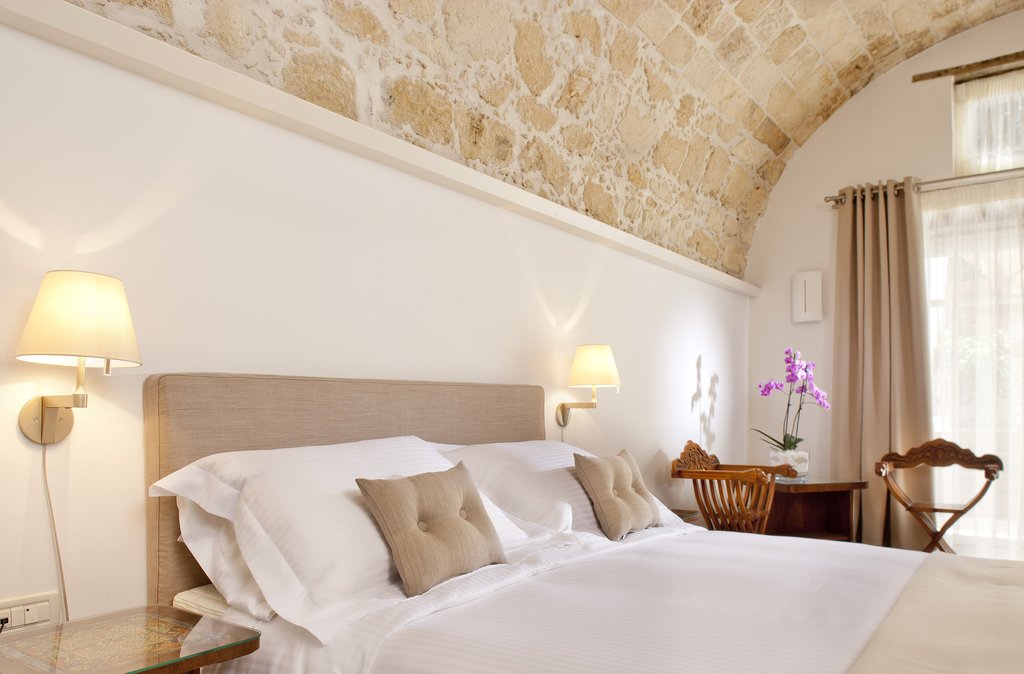 Spa Suite
Sleeps: 2 People.
Spa Suite located adjacent to the Venetian dome and offers a haven of calm, peace and privacy. 30 sqm

Featuring its own private garden with an invigorating outdoor Jacuzzi, bedroom with King size bed, free WiFi, a/c, spacious living room area with sofa bed and a beautifully crafted bathroom with a hydro-massage shower. Estate building
From per night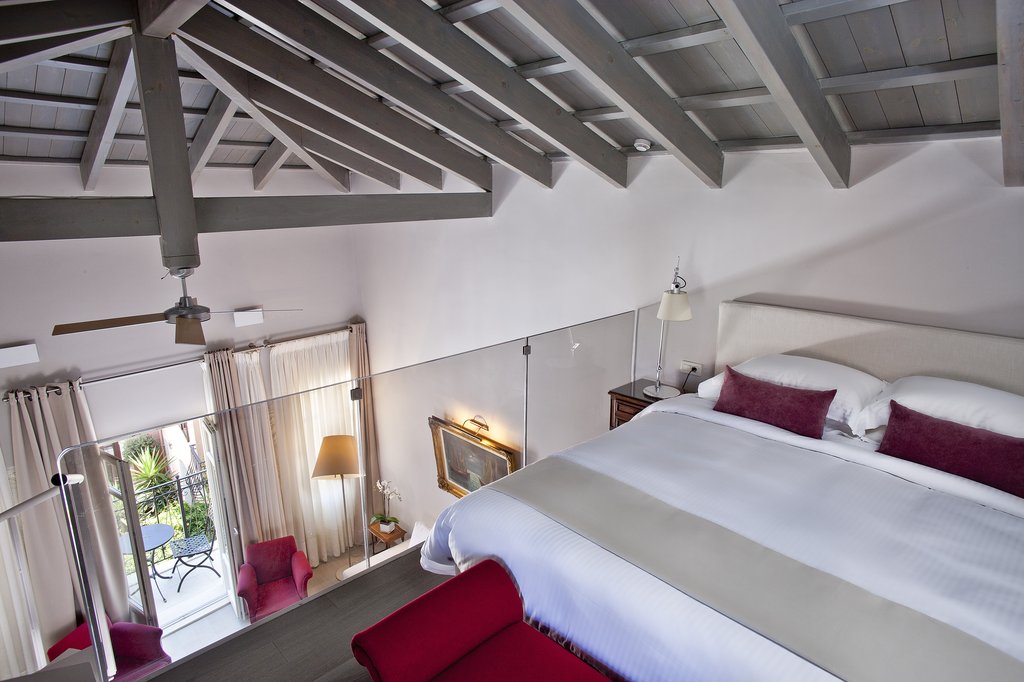 Master Suite
Sleeps: 3 People.
Master Suite is on two levels, featuring a spacious living room area with sofa bed and fireplace, free WiFi, a/c, wc and balcony with majestic views to the old medieval town of Rethymno. 55 sqm

Upper level accommodates the stylish bedroom with King bed overlooking the living room as well as a spacious bath with a stimulating Jacuzzi spa bathtub and separate wc with shower.
From per night
Air conditioning
Lounges/bars
Sauna
Pool
24-hour room service
Join INVITED and get 10% off exclusive rates. Plus early check-in and late check-outs among other benefits.
24-hour front desk

24-hour room service

Accessible facilities

Air conditioning

Bell staff/porter

Breakfast

Car rental desk

Child programs

Children welcome

Coffee shop

Concierge desk

Currency exchange

Doctor on call

Early check-in

Family plan

Free high speed internet connection

Full service housekeeping

High speed internet access for laptop in public areas

Hotspots

Housekeeping - daily

Late check out guarantee

Laundry/Valet service

Lobby coffee service

Lounges/bars

Meeting rooms

Pets not allowed

Pool

Post/parcel service

Restaurant

Room service

Safe deposit box

Security

Turndown service

Wakeup service

Wireless internet connection
Air conditioning

Alarm clock

Balcony/Lanai/Terrace

Bathroom amenities

Bathroom telephone

Cable television

CD player

Coffee/Tea maker

Color television

Desk

Direct dial phone number

Double beds

Free newspaper

Grab bars in bathroom

Hairdryer

Internet access

Jacuzzi

King bed

Minibar

Phone in bathroom

Remote control television

Safe

Satellite television

Sitting area

Slippers

Smoke detectors

Sofa bed

Speaker phone

Telephone

TV
Outdoor pool

Sauna

Whirlpool
Rimondi Boutique Hotel offers a taste of the local produce on its courtyard, by the pool dedicated to Cretan cuisine.
Estate Lounge and Bar
Meals served: Breakfast
American a la carte breakfast is served 0800 to 1200. A la carte cold cuisine and drinks are served until 2300. Theme nights in the hotel courtyard with drinks and cocktails take place most of the evenings. Room Service is available throughout the night offering a selection of cold cuisine- drinks and beverages.
Reviews
These reviews are the real opinions of INVITED members and we have verified their stay at the hotel.
What I liked most :

Location (10)
Breakfast (7)
General service (7)
Welcome and departure (6)
Local knowledge and experiences (5)
Internet and wifi (4)

Read Reviews

Great stay at Hotel Rimondi in Rethymno

September 2019

My Trip Type:

Couple

the receptionist Eleni was sensational

Top tip for other guests:

get some great restaurant tips from Eleni and book a private walking tour with Nikki

What I liked most

Welcome and Departure
Location
General Service
Local knowledge and experience
Breakfast

What I might improve

Good location, bathroom old and tiny, air conditioning too strong, swimming pool cold.Poor breakfast . Needs renovation!

September 2019

Nothing special except the lovely situation.

Top tip for other guests:

So so for a SLH guest.

What I liked most

What I might improve

Guest Room and Bathroom
Breakfast
Leisure facilities

Very relaxing stay in ideal location to visit town

August 2019

My Trip Type:

Couple

Lovely breakfast room. Balcony in suite a bonus

Top tip for other guests:

Try to stay for more than one night - we wish we had!

What I liked most

Welcome and Departure
Location
General Service
Local knowledge and experience
Guest Room and Bathroom
Breakfast
Internet and wifi

In the very centre of Rethymno

Graz, Austria

My Trip Type:

Couple

A great hotel in the centre of the lovely city of Rethymno. Great location to discover the nice streets, the Venetian harbour, the fortress. Also a good base to explore the west side of the island. A big thanks to all the staff, especially at the breakfast. It's rare that you feel like at home in a hotel! If we come back to Crete - and we will!- we will make a stop again in Rimondi Hotel. Efcharisto for this memorable stay!

Top tip for other guests:

Relax at the comfy beanbags at the pool :)

What I liked most

General service
Location
Welcome and departure
Breakfast

Copenhagen

My Trip Type:

Couple

Great location in the heart of the old town. Very friendly staff. Beautiful rooms. The de Luxe suite is very dark. Choose one of the executive suite they are nicer - and cheaper

Top tip for other guests:

Don't book the de luxe suite. It is dark

What I liked most

Room service
General service
Local knowledge and experiences
Welcome and departure
Breakfast
Location
Restaurant and dining
Guestroom and bathroom
Leisure facilities
Internet and wifi

Historic hotel in the centre of lovely Rethymno

Stay date: September 2016

My Trip Type:

Couple

The hotel's location is fantastic, right in the centre of the historic part of the town and so easy to walk everywhere. The welcome was very good with wine and cheese sitting in the garden and the helpfulness of the manager and the upgrade was second to none. Fantastic breakfast too served by such enthusiastic and knowledgeable staff

Top tip for other guests:

Remember to relax too - the hotel is an oasis of calm and its lovely to sit on the roof terrace and read whilst the hubbub goes on around you

What I liked most

Breakfast
Local knowledge and experiences
Location
General service
Welcome and departure

What I might improve

Outstanding hotel and staff

Stay date: September 2014

My Trip Type:

Couple

Eleni and Constantine and her staff could not have been more pleasant, kind, helpful and accomodating. Property is gorgeous , clean and well appointed. Breakfast exceptional, location superb, but when combined with their customer service this property is far above the standards in customer excellence

Top tip for other guests:

Rimondi sets the highest of standards

What I liked most

Welcome and departure
Local knowledge and experiences
General service
Breakfast
Location
Leisure facilities

What I might improve

Stay date: April 2014

My Trip Type:

Couple

Arrived in time for Easter weekend, mid April......rainy weather. Staff very helpful in most areas, bug not equipped with male help for baggage assistance. Upgrade to 2 floor suite was very nice, but impractical for "oldsters" with bdrm and toilet on different floors. Small breakfast area for preseason was a bit cramped. Must tell arriving guests NOT to attempt driving to exact location on narrow, barely drive able paths.

Top tip for other guests:

Pass on the duplex if you don't like steps to toilet

What I liked most

General service
Local knowledge and experiences
Location

What I might improve

Stay date: August 2013

My Trip Type:

Couple

Very good location in the center of the old town of Rethymnon. Beautiful hotel. Warm welcome. The service was friendly, efficient and attentive.

Top tip for other guests:

Ask the hotel for the car park, they will give you an address close to the hotel.

What I liked most

Breakfast
Internet and wifi
Location
Welcome and departure
General service

Very nice stay and fantastic staff !

Stay date: July 2013

My Trip Type:

Couple

Rimondi is an woderful Hotel with very good and personal service . We are certinly coming back to this Hotel. The breakfast could have some more choices but otherwise nothing to complain about.

Top tip for other guests:

Book a junior suite .

What I liked most

Location
General service
Local knowledge and experiences
Guestroom and bathroom
Internet and wifi
Welcome and departure

What I might improve

Breakfast
Leisure facilities