For pups in pyjamas
When you stay somewhere special, you want to share the experience with everyone you love – and that includes those with four legs. Here are five of the best dog-friendly hotels in the heart of the Cotswolds – a favourite destination for anyone looking for relaxation in a rural idyll. Stay in luxury at any of these boltholes and you can rest assured that your canine companies are having the time of their furry lives too.
1. LIVE THE CANINE COTSWOLDS DREAM AT…DORMY HOUSE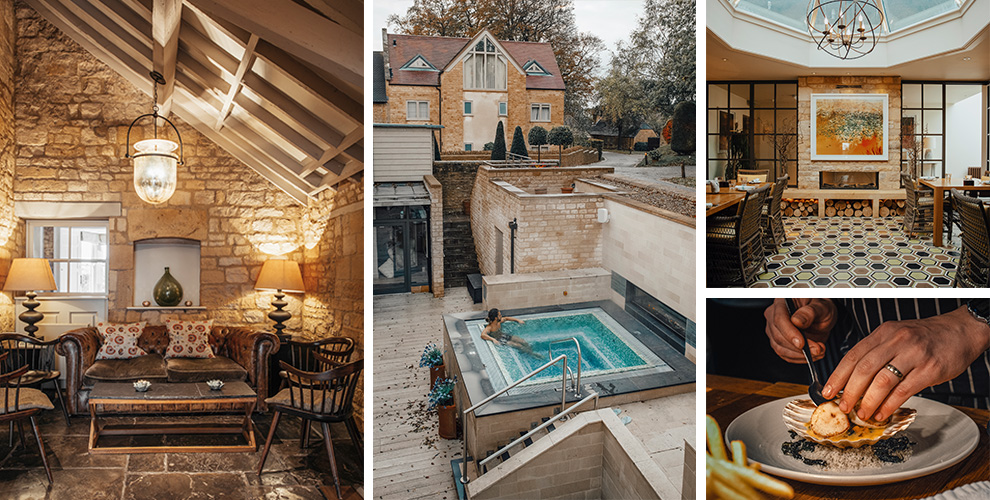 Just above the picture-perfect Cotswolds town of Broadway lies the rural retreat of Dormy House. The hotel's name may be synonymous with understated farmhouse chic but it welcomes four-legged friends with open arms, cosy beds, bowls and treats.
The dog-friendly rooms at Dormy House offer access to their own courtyard, and for longer leg-stretches the 400-acre Farncombe Estate is on your doorstep. Romp and rollick in the fields before returning to relax in front of a cosy log fire – or leave your pup snoozing while you soothe tired muscles at the award-winning House Spa.
2. HONE YOUR SKILLS FOR CRUFTS AT…THE FISH HOTEL
With a motto of 'why should humans have all the fun?' The Fish Hotel takes doggy delights to the next level. While you tuck into fluffy scones and home-made cakes your canine companion can enjoy their very own Doggy Afternoon Tea.
The Fish is another bolthole set within the private Farncombe Estate, so you won't be short of a beautiful walk during your stay. You can even try your hand (and their paws) at the dog agility course in the grounds. Or you might prefer to simply relax and take in the view with your furry best friend at one of their magical Treehouse rooms, designed for ultimate serenity within a woodland setting.
3. ENJOY URBAN DELIGHTS IN A COUNTRY IDYLL AT… THE GREENWAY HOTEL AND SPA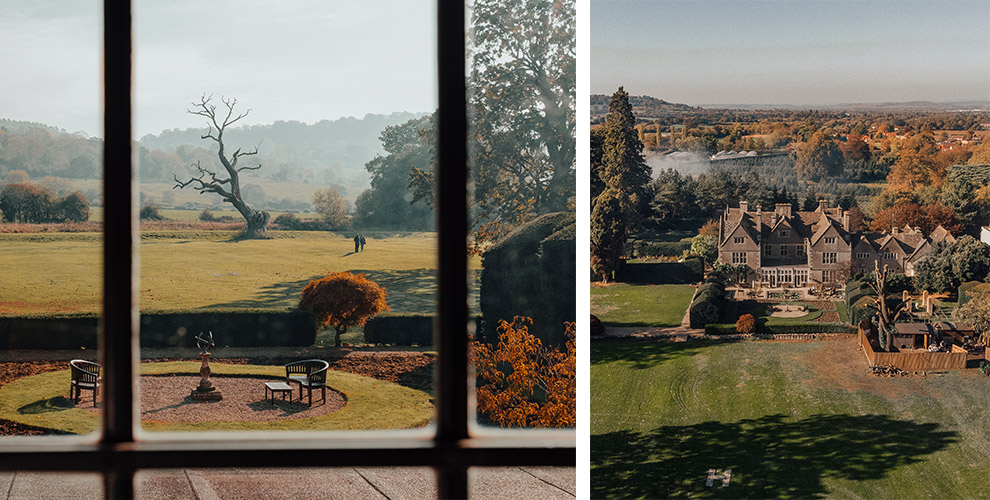 Want a rural escape within touching distance of a classic Cotswolds town? The Greenway has it all, tucked away in rolling hills but close to the regency splendour of Cheltenham. When you've relaxed to your heart's content at the blissful Elan Spa, take your pooch for a stroll among the famously picturesque destination's stucco facades, or for a pint in The Old Courthouse, an atmospheric and dog-friendly pub in the heart of the town.
You'll be welcomed back to your honey-coloured haven with afternoon tea, or perhaps dinner in the oak-panelled and romantic Garden Room restaurant. Town and country, covered.
4. BE THE KING OF YOUR CASTLE AT… FOXHILL MANOR

If you're ever tired of dining times and dress codes, and want to kick back with your four-legged friend in truly unpretentious luxury, Foxhill Manor might just be your dream destination. This private house hotel offers a true 'manor house experience'. So you're free to eat when, where, and what you please; explore the well-stocked wine cellar or take your pick from the pantry.
No country house would be complete without a dog – and yours will receive a very warm welcome. The vast grounds of the Farncombe Estate are yours to explore, no matter how many legs you have, and you can finish any evening in the Media Room with your very own movie. One Hundred and One Dalmatians anyone?