TELL US ABOUT YOURSELF. WHERE ARE YOU FROM?
Home is in Haywards Heath in the Sussex countryside between London and Brighton. I live with my wife Joanne (who I actually met at SLH over ten years ago) and my three daughters, Daisy, Felicity and Matilda.  I'm completely outnumbered but they keep me grounded.
WHAT IS YOUR ROLE AT SLH AND WHAT IS YOUR FAVOURITE THING ABOUT IT?
Very simply, I seek out and find new small, luxury hotels in destinations we are not currently represented, and to visit and verify them for membership. Back in 1996, when I was 17, trying to figure out what I wanted to do for the rest of my life, I had an epiphany when I read the book The Beach by Alex Garland. Set in Thailand, it is an adventure story of a young backpacker's search for a legendary, idyllic and isolated beach untouched by tourism, and his time there in its small, international community. There's this line in the book that struck a chord – "For mine is the generation that travels the globe and searches for something we haven't tried before. Just keep your mind open and suck in the experience— And if it hurts, you know what? It's probably worth it"
By the time I finished the book, I had enrolled at university to do a degree in Tourism, and decided I'd somehow see the world and get paid to do so.  I started off organising cycling safaris across Kenya with my best mate, and fast forward today, I'm doing what I am doing at SLH – whenever I find a new small luxury hotel that hardly anybody has heard of, I feel like I have learnt a secret.  It's a special feeling, and I'm terrible at keeping secrets so I hope that through SLH, other guests do finally discover these places and that they feel how I feel about them.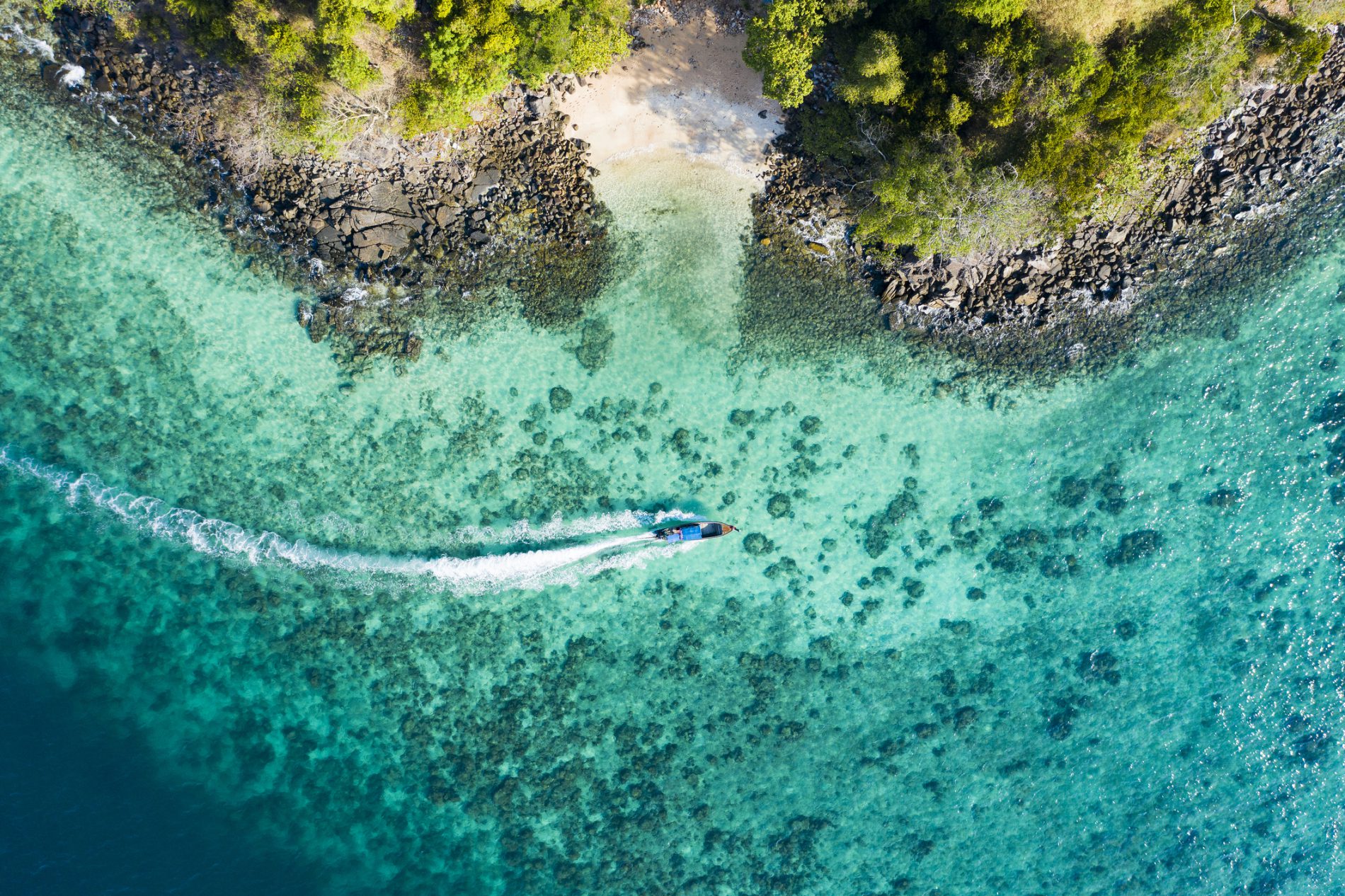 WHAT HAS BEEN YOUR BEST EXPERIENCE WHEN VISITING AN SLH HOTEL?
This is a really hard question as I have signed over 250 hotels into membership over the last 12 years, and whenever I am asked about my experiences, it's not the big excursion or the extreme sport activity at a hotel that comes to mind. I always thought it would be something like shark diving or bungee diving – these are surely what experiences are all about. But actually for me personally, small moments have provided the most intense memories and when I recall them back, they all seem to be connected to home comfort; family and friendship…and food!
Cake and a coffee by a crackling fire (Dormy House Hotel)
Candles everywhere, Barolo and truffle pasta (Villa La Madonna)
Fish tacos at the Surf Shack in Malibu (The Surf Shack)
Cornish pasty and pebbles on the beach (The Nare Hotel)
Crème brûlée porridge for breakfast when snowed in (Inverlochy Castle)
A Pantellerian picnic by a lagoon (Sikelia)
Boules, blankets and a beef burger (Lou Pinet)
Mulled wine in the fairytale gardens of Tivoli Gardens (Nimb Hotel)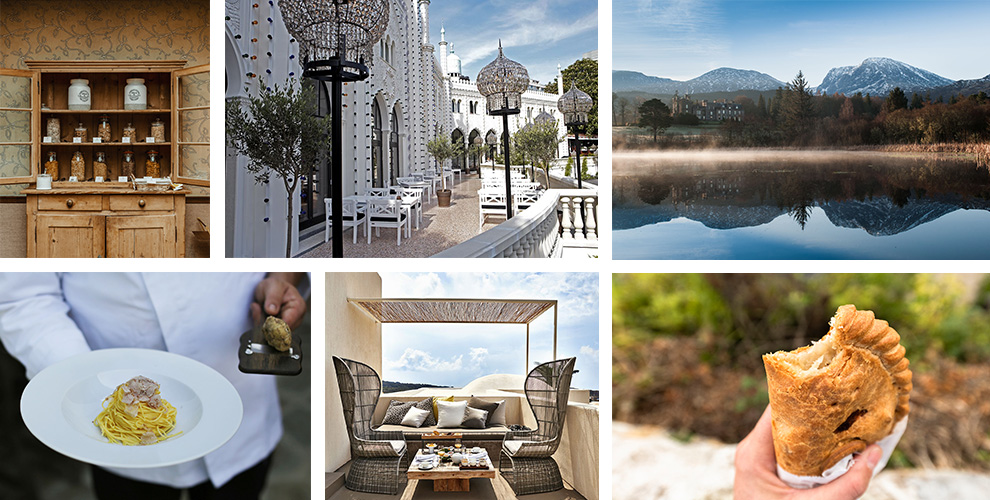 WHAT SLH HOTEL DO YOU MOST WANT TO VISIT?
Let me answer that first by recommending an SLH hotel that I want every Invited member to visit, as to me it as the DNA of the perfect SLH hotel – Ett Hem in Stockholm (meaning 'At Home' in Swedish) is a special place where guests are treated as friends of a well-heeled Swedish family, a place that allows guests to become part of it and feel at home. Guests are names not room numbers. Jeanette, the stylish owner, welcomed me, "this is your home",  the chef greeted me – "join us for lunch, we're having meatballs in the kitchen. Or did I fancy a pizza in the garden from the pizza oven?" It is the coolest hotel I have ever experienced, but the warmest in terms of its genuine homely service.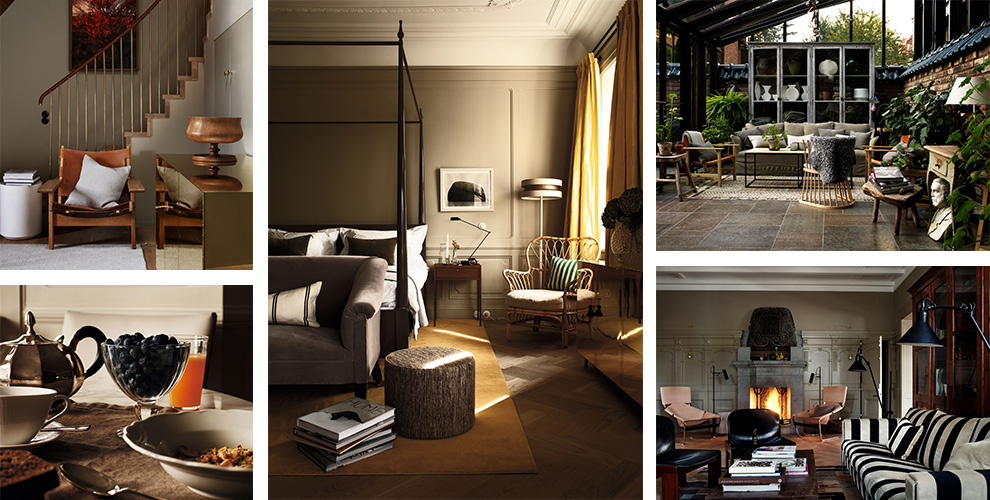 But to answer the question, it would have to be Castello di Reschio in Umbria which opens next year. It's an exclusive private estate spread over thousands of acres of land owned by a noble gentleman, Count Antonio.  I went to see this place as a construction site, this ancient little castle being converted into a cool, luxurious hideaway retreat. You're going to be able to have private horse riding lessons with the Count's Andalusian horses, or hunt for truffles, and forage for local herbs and vegetables. It's back to the simple things – have a private afternoon tea in a cabin by the lake, or learn to bake bread or make pasta. I cannot wait to visit when it opens next summer.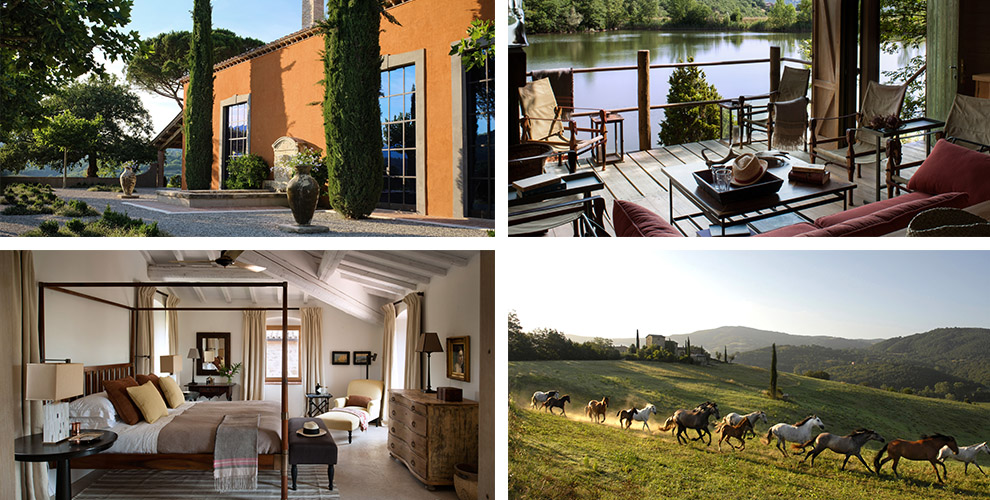 WHICH IS YOUR FAVOURITE CITY AND WHY?
The City of Angels, LA – as it's where I have family. My little sister Camilla found fame there in the TV show Grey's Anatomy, so it's a place where dreams can come true and I love the whole beach city vibe. We love going over there and experiencing a slice of the celebrity life before we crash back down to earth back in England, our true home.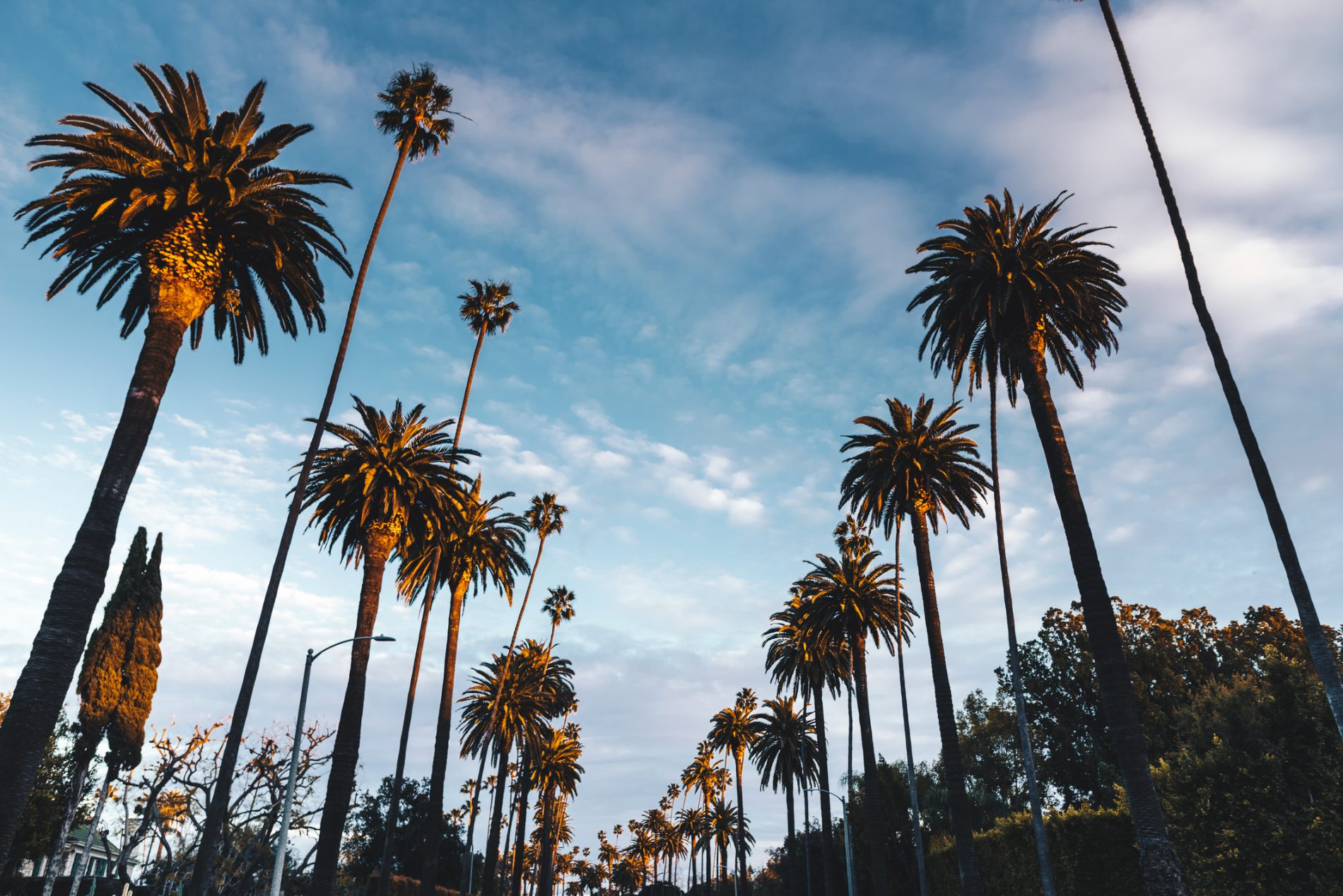 WHICH DESTINATION DO YOU MOST WANT TO VISIT AND WHY?
There's plenty! But Bali is next for me I think. My colleague Barbara always comes back from there glowing and happy.
WHAT IS YOUR FAVOURITE HOBBY, OUTSIDE OF WORK?
Hobbies? I wish I had time for hobbies. What I do love, maybe just as much as travel, is to go watch a horror movie at the cinema. I have no idea why but rather than meditation or yoga, I like to watch a movie that will absolutely terrify me. I would recommend watching Midsommar which has just come out. It's really good because it plays on the theme of living like a local and being part of a local community, experiencing authentic traditions – stuff all hotel brands like to promote nowadays. But it doesn't end well of course, like all horror films.
DESCRIBE AN AVERAGE DAY WORKING AT SLH
An average day doesn't exist. Thank God. Most weeks I am travelling, visiting hotels that have their own independent spirit, and meeting owners who are all independently minded – 'same same' or average days don't exist in my world. Of course there are admin days in the office, and that's where boredom sets in and I am itching to travel again.
HOW DO YOU BRING A PIECE OF YOU TO SLH?
You'd have to ask my colleagues what I bring – hopefully I bring in new incredible hotels and destinations for a start!