https://origin.slh.com/hotels/gaya-island-resort/
Conservation fees will be collected from every guest upon check-out, as part of the preservation of Tunku Abdul Rahman National Park where Gaya Island Resort is located. Each guest of the resort, including children, will be required to contribute MYR30 for their first night of stay, followed by MYR20 for each additional night. Fees collected by the resort will then be transferred to Sabah Parks, and will go towards preserving the rich ecosystem of the region.
HOTEL HIGHLIGHTS
Luxury island resort that can only be reached by boat
Untouched natural surroundings from tropical rainforest and mangroves to coral reefs
Freshly caught seafood and regional specialities served at restaurants or around a beach barbecue
Gaya Island Resort - LUXURY BEACH RESORT IN BORNEO
Situated on Pulau Gaya, part of a natural marine conservation area
Fringed by a golden beach and backed by lush rainforest, Gaya Island Resort is a welcoming and romantic retreat set on an exotic island in the midst of the South China Sea. Surrounded by a wealth of coral reefs for diving, indigenous flora and fauna for guided nature walks, and with an award-winning spa in a unique mangrove setting, four restaurants, and a lounge bar overlooking the pool, it has a real back-to-nature appeal.
With its exotic island ambiance, Gaya Island Resort is a magical blend of stylish comfort and natural beauty - totally conducive to utter relaxation. Nestled within the rainforest are 121 Hill Villas with a variety of views including mangrove, canopy, tropical rainforest and Mount Kinabalu in the distance.
Settle into one of the spa's six treatment rooms for a sleep inducing massage after a guided meditation session. Go diving and discover the tropical marine life in the coral reefs, learn about Gaya Island Resort Marine Centre's turtle and conservation efforts and dine at Fishermans Cove for the freshest seafood dishes on the rooftop under a starry sky.
121

rooms

5

restaurants

2

floors
The rooms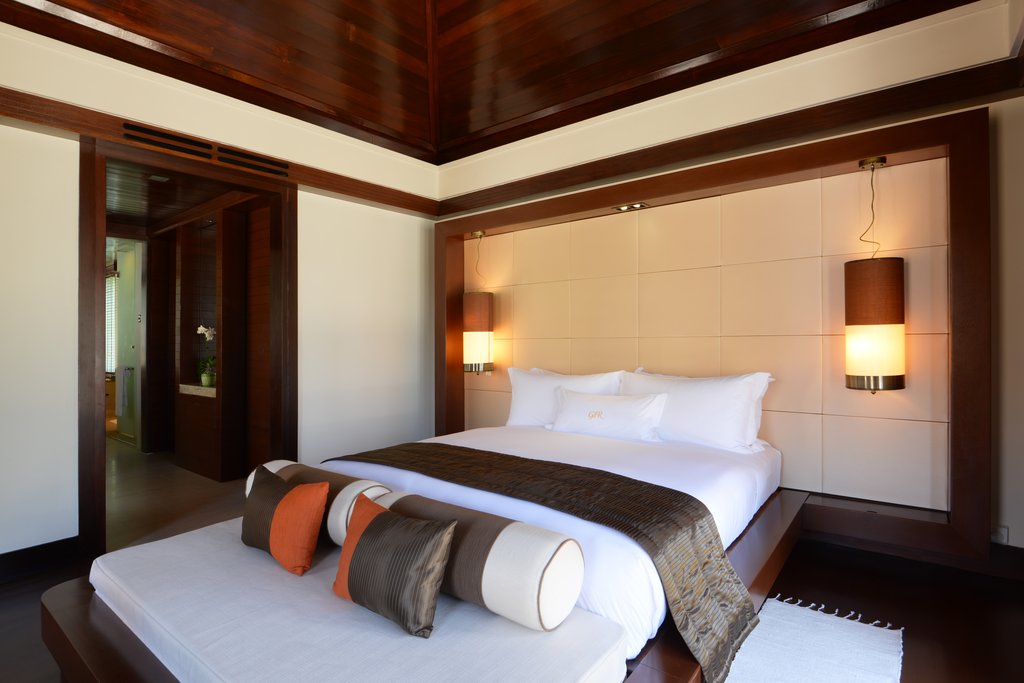 Bayu Villa
Sleeps: 2 People.
47 sqm Bayu Villa situated on a hillside amidst lush rainforest.

47 sqm Bayu Villa situated on a hillside amidst lush rainforest, these inviting villas offer a peaceful setting with leafy views ranging from the rainforest canopy to the tropical mangroves.
From per night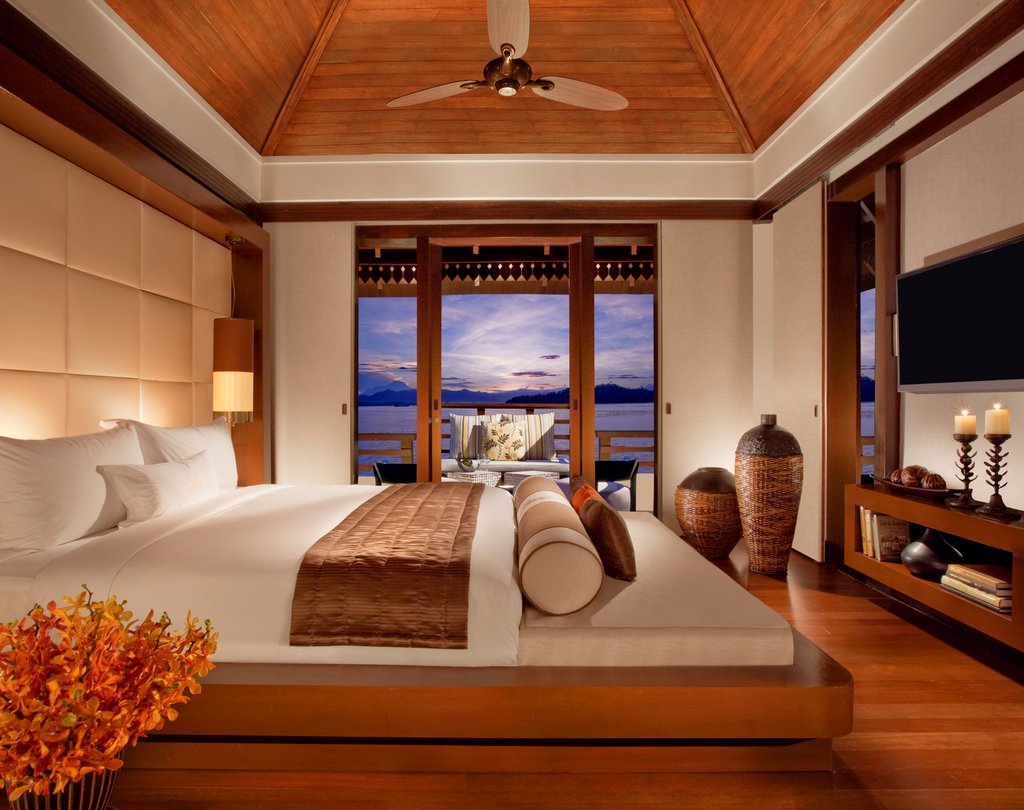 Canopy Villa
Sleeps: 2 People.
47 sqm Canopy Villa set amongst a tropical mangrove on a gently sloping hillside.

47 sqm Canopy Villa set amongst a tropical mangrove on a gently sloping hillside, these villas offer a beautiful outlook and are walking distance from the resort's pristine sandy beach.
From per night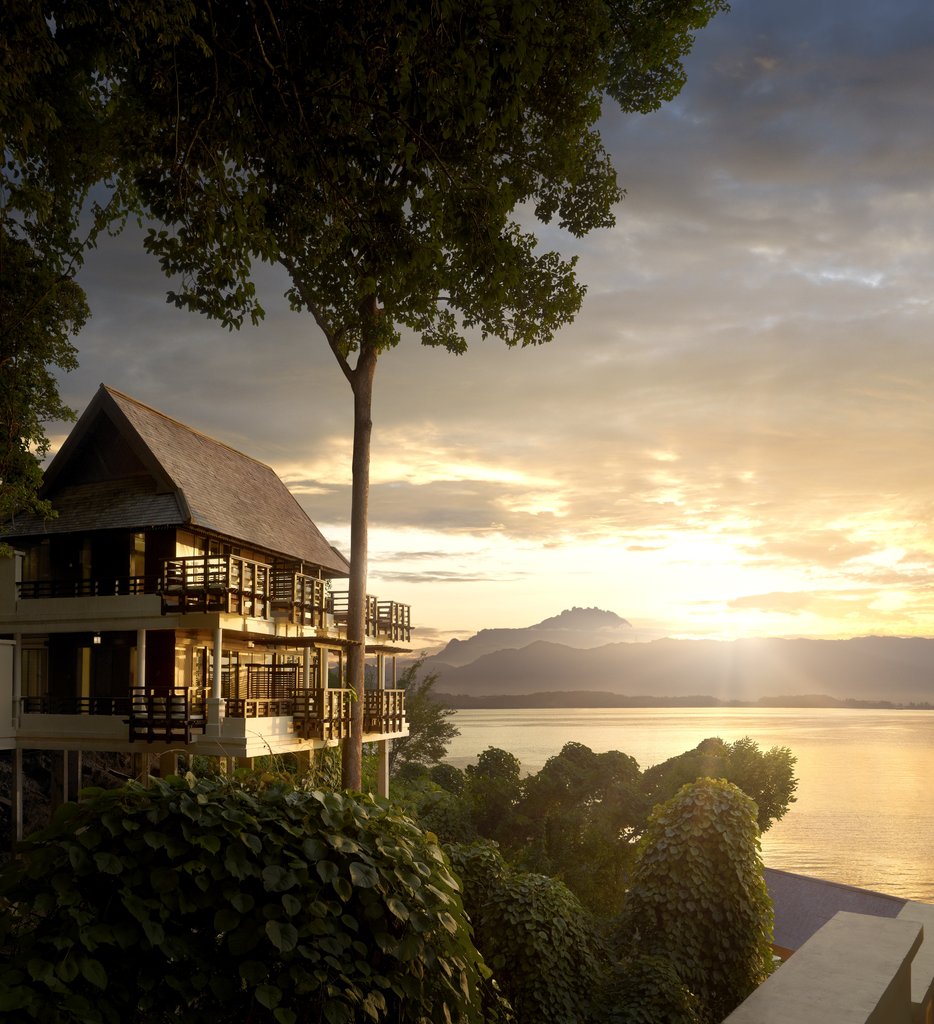 Kinabalu Villa
Sleeps: 2 People.
47 sqm Kinabalu Villa provide the best views in the Resort.

47 sqm Kinabalu Villa with views stretching across the South China Sea, and where the sihouette of Mount Kinabalu can be seen on a clear day, these Kinabalu Villas provide the best views in the Resort.
From per night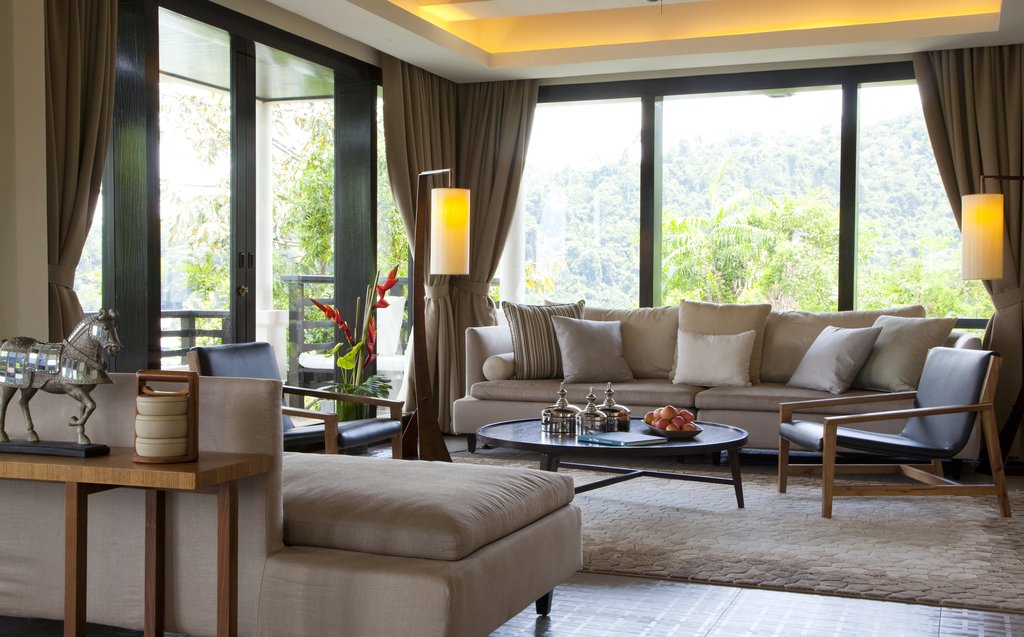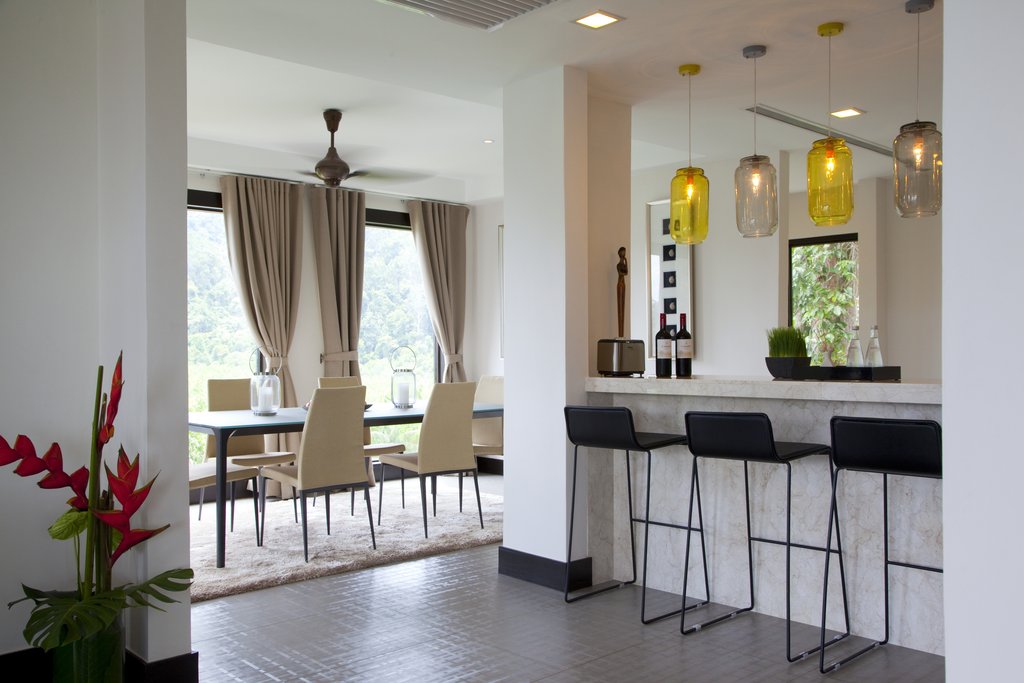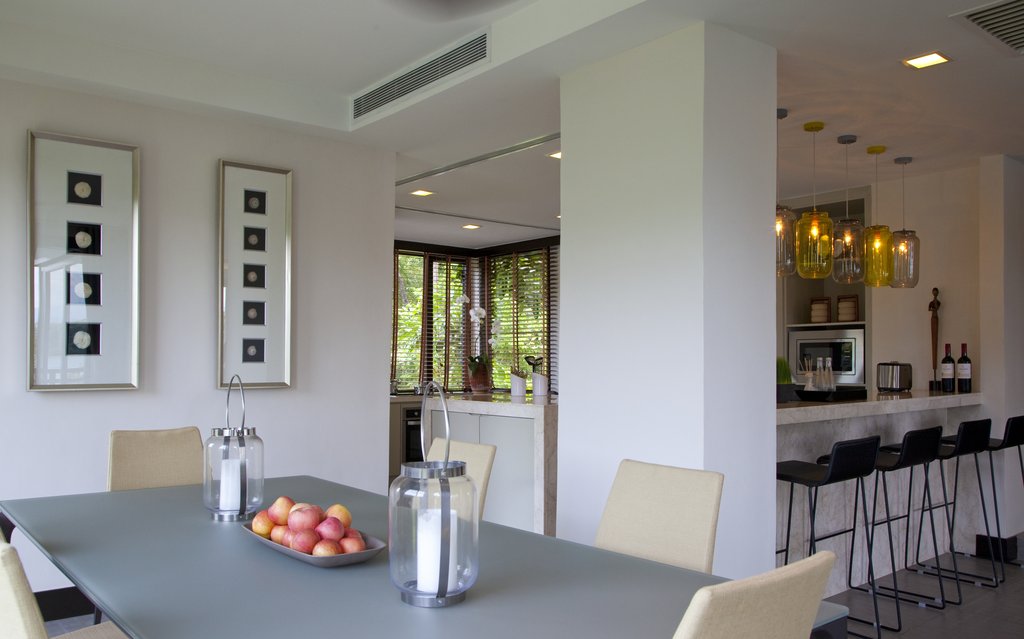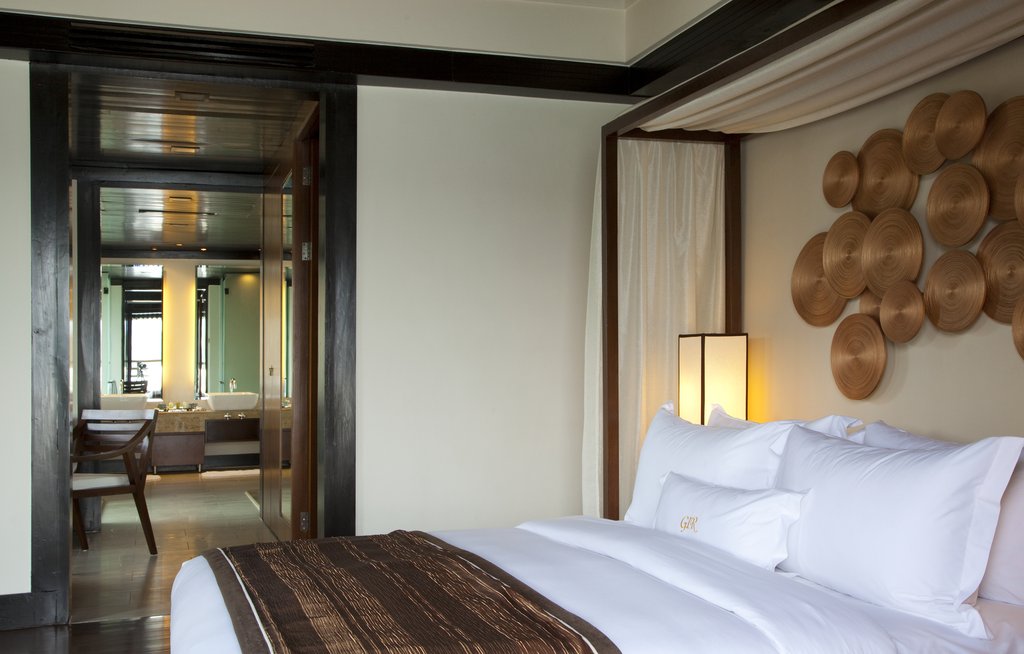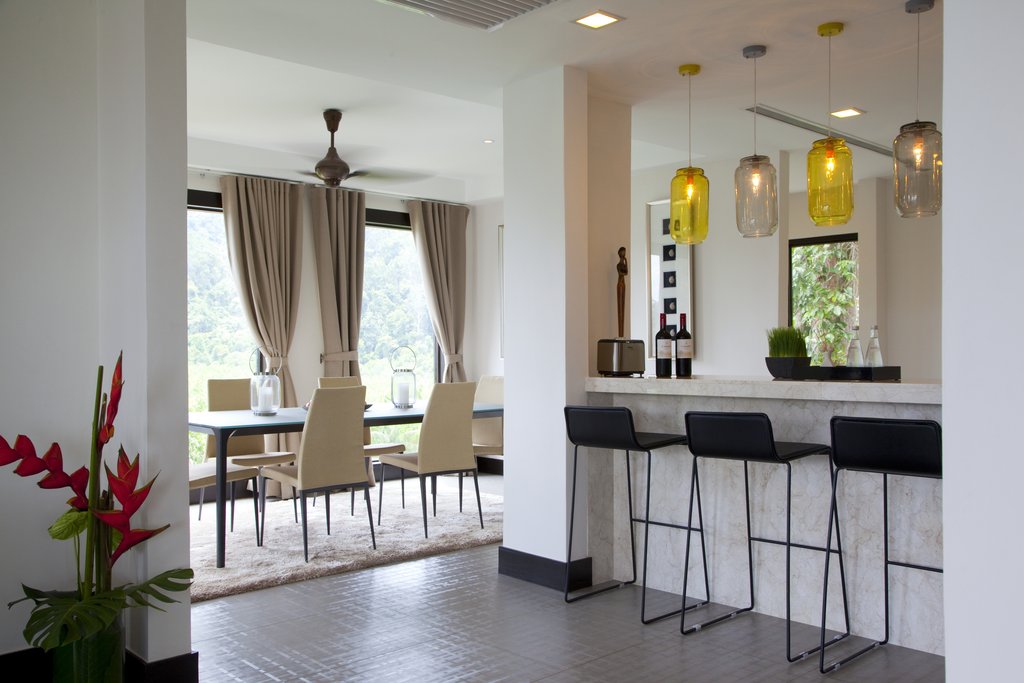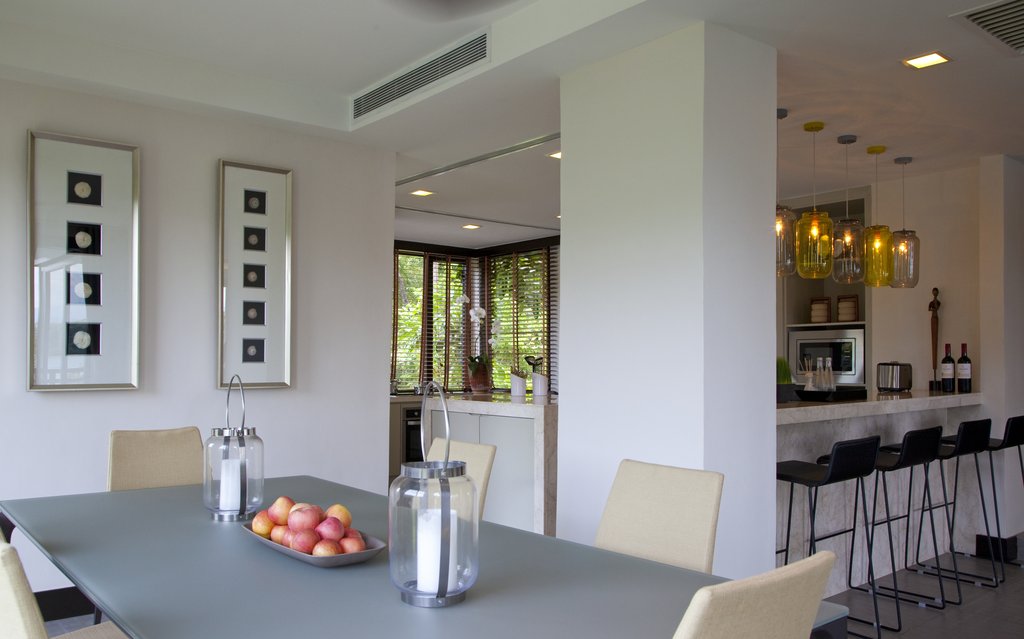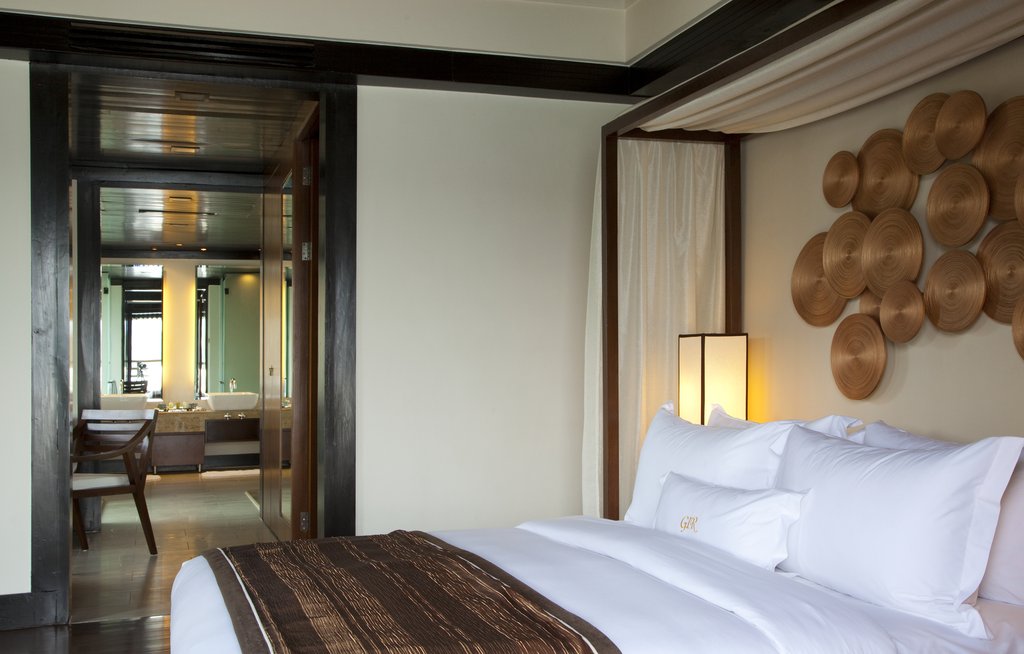 Suria Suite
Sleeps: 4 People.
188 sqm Suria Suite, luxurious two-bedroom suite lies on the hillside with stunning ocean view.

188 sqm Suria Suite, luxurious two-bedroom suite lies on the hillside with stunning ocean views. The ground floor features relaxing lounge and dining areas, and a pantry which leads onto an outdoor deck. The spacious bedrooms on the first floor both come with en-suites and a decadent outdoor bath on the balcony provides breathtaking views.
From per night
Location
Gaya Island Resort

Malohom Bay Pulau Gaya, Tunku Abdul Rahman Marine Park

Kota Kinabalu, Sabah

88000

Malaysia

oldest.campers.spirits
Lounges/bars
Exercise gym
Wireless internet connection
Pool
Wedding services
24-hour front desk

24-hour security

Air conditioning

Audio visual equipment

Buffet breakfast

Catering services

Child programs

Children welcome

Concierge desk

Doctor on call

Exercise gym

Family plan

Full service housekeeping

Gift/News stand

High speed internet connection

Housekeeping - daily

Jogging track

Lounges/bars

Massage services

Meeting rooms

Public address system

Restaurant

Safe deposit box

Security

Smoke-free property

Turndown service

Wakeup service

Water sports

Wedding services

Wireless internet connection
Balcony/Lanai/Terrace

Bathrobe

Bathroom amenities

Bathtub/Shower combination

Cable television

Desk

Hairdryer

High Definition (HD) Flat Panel Televisi

Internet access

King bed

Minibar

Remote control television

Safe

Satellite television

Self-controlled heating/cooling system

Separate tub and shower

Sitting area

Slippers

Twin bed

Wireless internet connection
Childrens program

Fishing

Jogging trail

Outdoor pool

Pool

Sightseeing tours

Snorkeling

Spa
Feast Village
Cuisine type: International
Meals served: Breakfast, Lunch, Dinner
Savour a vibrant- interactive all day dining experience that offers the diverse cuisine from the Asia-Pacific region. The location by the lap pool offers stunning views of Mount Kinabalu and the surrounding beach.
Fisherman Cove
Cuisine type: Seafood
Meals served: Dinner
Situated on the rooftop- Fisherman Cove offers exquisitely fresh seafood with a breathtaking view of the sea and Mount Kinabalu. Fisherman Cove is a fine dining restaurant that serves only seafood cuisine. Children under the age of 12 are not allowed in this restaurant for the comfort of all our guests. A proper dress code is required with shirt- full-length trousers and shoes for gentlemen and smart casual wear for ladies.
Pool Bar and Lounge
Cuisine type: International
Overlooking the infinity pool and floating cabanas- the Pool Bar and Lounge with its al fresco location and natural light is the perfect place to relax with sundowners and light refreshments as the sun sets over Mount Kinabalu.
Tavajun Bay
Cuisine type: Thai
Meals served: Lunch
Set in an enclave at Tavajun Bay- a short 5-minute boat ride from the resort- this tranquil private beach is perfect for relaxing under the tropical sun- lulled by the gentle sea breeze. Reminiscent of the sun-blessed Mediterranean coastline where vibrant flavours and simple presentation predominate- earthenware skillets kept warm over charcoal embers await for lunch where single dish meals that change daily is infused with local and international influences.
Omakase
Cuisine type: Japanese
Meals served: Dinner
A two-storey Japanese restaurant perched on a hillside with a stunning view of Malohom Bay and Mount Kinabalu on the horizon- surrounded by an ancient rainforest. Serving up three Japanese omakase-style dining experiences under one roof ranging from teppanyaki- shabu-shabu and nabe- these heart-warming dinners will delight guests of all ages.
On Gaya Island the elements of mountain, forest and sea come together in such absolute perfection it can take your breath away. Inspired by this powerful harmony of nature, Spa Village Gaya Island brings into play aspects of the environment, culture and wellbeing to create an uplifting and unforgettable experience. Set amidst lush mangroves, Spa Village Gaya Island is a tranquil hideaway surrounded by distinctive island flora and fauna. From the warm clear waters of Gaya and its rich lowland forests to the high altitude blossoms of Mount Kinabalu, our treatments utilise only the finest fresh local ingredients. A rich tapestry of spa programmes reflects the cultural healing traditions of Sabah's many indigenous people. From the specialised rice scrubs and masques of the Kadazandusun to the age-old practices of the Bajau sea nomads, Spa Village Gaya Island is uniquely rooted in ancient tradition while seeking to restore balance to the body and soul.
Reviews
These reviews are the real opinions of INVITED members and we have verified their stay at the hotel.
What I liked most :

Welcome and departure (6)
Location (4)
Internet and wifi (3)

Read Reviews

Beautiful location,I love gaya island

Stay date: October 2015

My Trip Type:

Single

The staff are friendly and helpful. The location is great. The room is beautiful and the beach is lovely. Bath tab is big.But,there is not enough hot water.

Top tip for other guests:

Beautiful resort

What I liked most

What I might improve

Stay+date:+April+2017

My Trip Type:

Couple

The place is exotic. A lovely mixed of beauty and wild. Staff is very friendly, especially Chef Dolis, a great person! The resort itself needs some work to be done, it seems outdated. The sea..... this is horrible. It is full of plastic bags, bottles and various different garbage. Prices of different activities can be outrages. We stayed at Pangkor Laut 3 years ago, it was much much better at all levels.

Top tip for other guests:

Go to Pangkor Laut instead. Much nicer.

What I liked most

Internet and wifi
Welcome and departure

What I might improve

Local knowledge and experiences
Leisure facilities

Friendly and warm service in detail

Stay date: October 2013

My Trip Type:

Friends

Resort is at good location and easy transfer arrangement to arrive. Warm staff and friendly service. Staff always keep smiling and ask any request from us positively. We enjoy perfect spa in resort, and feel real peace atmosphere. More better than other hotel I experienced.

Top tip for other guests:

Transfer fee is a bit expensive

What I liked most

Welcome and departure
Location
Leisure facilities
Breakfast
Guestroom and bathroom

What I might improve

When heavy rain nothing to do

Stay date: October 2015

My Trip Type:

Couple

In the 4 days we booked, there were heavy thunderstorms. All trips were cancelled, ie trekking, snorkeling to Coral island, snorkeling off the house reef. Everything we came here to do. Unfortunalty, the hotel only had one bar and after 5 tables were full, there was nowhere else to go except the restaurants. We booked 4 nights at a high rate but left after 3 days , as we didn't want to spend our 24th wedding anniversary , sitting in our room no matter how nice it was. Also , there was an hefty charge for the boat ( the hotels own) Rm70 per person each way , so before you even start to spend anything, you are charged Rm280 ++ before you start.

Top tip for other guests:

If you can't walk far, ask for a room near the resort.be prepared for expensive charges , conservation fees and round trip to athe Island.

What I liked most

Internet and wifi
Welcome and departure

What I might improve

Leisure facilities
Restaurant and dining

Stay date: May 2015

My Trip Type:

Couple

Very nice location, corals and lots of things to see from the beach, incredible spa, wonderful breakfeast and nice cooking

Top tip for other guests:

Not to miss the spa and snorkling from the beach ..also the breakfeast and cooking by the chief ( fabulous squid)

Hotelier reply:

Dear Mr Rigaud, Greetings from Borneo! We would like to thank you very much for your stay with us and we look forward to welcome you back to Gaya Island Resort in future. Kind regards, Kirinjit Singh Resort Manager

What I liked most

Restaurant and dining
Welcome and departure
Leisure facilities
Location
Breakfast

What I might improve

Stay date: August 2015

My Trip Type:

Couple

From the moment we arrived at the Gaya Island Resort, we had a luxurious experience. The Staff were always keen to help whenever we needed advice on what to do, and how to make the most of our time at the resort. The villa had a spectacular view and the bar at the pool was perfect for spending several hours of each day.

Top tip for other guests:

Get a "rolling massage" at the spa, one of the most relaxing experiences I've ever had.

What I liked most

Internet and wifi
Location
Welcome and departure
Guestroom and bathroom
General service

Should be setting the standard

Stay date: March 2015

My Trip Type:

Couple

Staff was genuinely helpful, kind and eager to please...always greeting and smiling....very pleasant. Breakfast options were very good, satisfying many nationalities. The fresh juice bar was fantastic and something I hadn't seen before. Great idea that I think could be expanded on, enticing kids to be creative and satisfying healthy types who usually don't have a big breakfast. Maybe add ginger, greens and other local unusual fruit produce to this? Dishes of yogurt small....maybe have two size dishes....and have server dish portion asked for. Love the fact that not too much food is used in fancy displays that is subsequently wasted. Another suggestion is to replace plastic butter packets with a dish of butter curls (like the Swiss do) on ice or dish set in an ice bucket. Looks pretty, people take what they use, no plastic trash and probably costs less in butter. Variety at dinner was just ok and the menu didn't change all week...a bit disappointing. Also wish we could have visited the neighboring resort but apparently you don' t get along. It would be great to become cohesive with the Eco Resort and give each other's guests the option of 2-3 more restaurants. An ultimate experience would be to be able to kayak over to the other resort for dinner. Get rid of the boat and landing fees and make it a guest experience enhancer. I'm sure that both resorts would benefit more than not. I'm sure there are many other areas that could be beneficial for both as well....spa services and classes as well as bottled water alternatives...more on this next... Eliminate plastic bottles when at all possible. Other hotels of the Small Luxury Hotel group that I've visited are striving to become more environmentally conscious and setting great examples. The most obvious way this has been done is with the reduction/elimination of plastic which ends up floating in the oceans, shorelines and heaps on the side of the roads (all seen nearby the resort and on the mainland). Its a bit of a oxymoron to support a marine/turtle rehabilitation center and then serve water in plastic bottles. I also noticed there was no option to recycle this plastic....all ended up on the same bin and then where?..... Instead.....bottle water in larger glass bottles for the room (similar size to the Evian bottles)....put the hotel logo on them and reuse them. There is a way to seal them with a metal cap (which can also be recycled). Pimilai Resort and Spa on Koh Lanta Is, Thailand is doing this and has set a precedence with how a resort can do many different things to be more environmentally sensitive. You could also install drinking water refill stations and give reusable water bottles (metal) with the resort logo on them...a take home item that makes for excellent marketing. Lastly, the same can be done with the shampoo, conditioner, shower gel amenities.....design nice refillable shower dispensers...maybe another item that could be bought in the gift shop if designed tastefully (logo on the bottom)....just some forward thinking food for thought :D

Top tip for other guests:

Ask for Villa furthest to the east for most privacy

What I liked most

Welcome and departure
General service

What I might improve

Restaurant and dining
Internet and wifi
5 Reasons to Choose SLH
INDEPENDENT HOTELS
We are the champions of small, independent luxury hotels ensuring our guests enjoy truly authentic travel experiences.
QUALITY COMMITMENT
The SLH Board of Directors approve every hotel before they join the brand – only the very best hotels are accepted.
MYSTERY INSPECTORS
A team of mystery inspectors visit our hotels at least once a year to ensure consistently high standards of quality.
EXCLUSIVE BENEFITS
Enjoy special rates, free breakfast, upgrades and even complimentary nights - join INVITED and book at SLH.com.
BEST PRICES
Book at SLH.com. Our Best Rate Promise means you won't find better publicly available rates for our hotels anywhere else.