Our Indoor Pool, SPA and Gym will be closed from the 6th until the 11th February 2022 for maintenance work.
Former 17th century monastery in historic Gubbio
The most beautifully restored 17th century monastery, perched on a hill and within walking distance of the historic centre of Gubbio. Park Hotel ai Cappuccini is set in picturesque grounds of secular trees and olive groves at the foot of Foce Mountain. The perfect base for exploring Umbria, Tuscany and Marche, and within 35 minutes drive of Assisi, the hotel promises good food, brilliant artworks and lots of quiet nooks to relax including a pool and a superb spa.
There is a surprising but pleasing contrast here with interiors that are more chic and contemporary than monastic. The diverse works of art throughout the Park Hotel ai Cappuccini mirror this contrast with an inspired mix of 15th century frescoes, Renaissance paintings and Flemish tapestries with modern sculptures and posters.
Read more
[SPLIT]
Read less
Visit the Park Hotel spa and try a Raxul treatment, inspired by the ancient Roman Thermal baths, followed by a herbal tea in the relaxation room or a swim in the spectacular indoor pool. A trip into Gubbio, with its medieval streets, palaces and churches is a must.
Enjoy your stay!
---
92 Rooms | 5 Floors | 1 Restaurant |
City Centre
Country House Hotel
Historic Hotel
Spa
Our Hotel
Maltagliati (fresh pasta)

Nicolao Restaurant Fagioli Room

Nicolao Restaurant - Fagioli Room

Relaxation Area and Herbal Tea Corner

Indoor water park Parco Acque

Indoor water park Parco Acque

Indoor water park Parco Acque

Indoor water park Parco Acque

Cloister Junior Suite - antique style furniture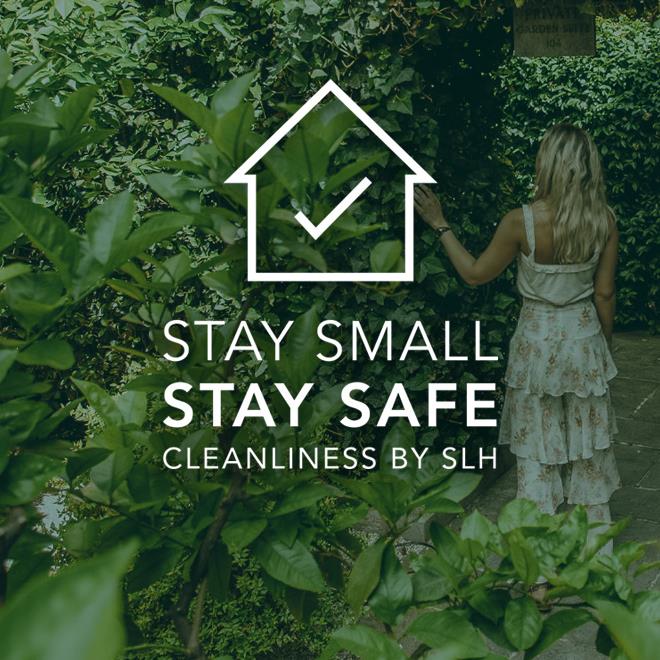 Covid-19 Measures
Frequently sanitize hands with soap and water and with the products provided, a

void touching your eyes, nose and mouth.

Always wear a face mask (it must cover both the mouth and the nose).
Cough or sneeze by covering yourself with a folded arm or a handkerchief, which must be removed immediately.

Always maintain at least 1 meter distance between yourself and other people.

Avoid close contact, handshakes and hugs with other people.
All employees of the Park Hotel ai Cappuccini constantly wear face masks.

Before entering the workplace, all employees are subjected, daily, to body temperature control.

All the guests must wear a face mask with the sole exception of their room and sitting at the restaurant/bar/breakfast room.
All rooms are sanitizes both with sanitizing and certified products daily and with

hydrogen peroxide nebulized

after check-out.

All rooms and common areas are subject to periodic additional sanitization with

hydrogen peroxide nebulized.

All the aeration characteristics of the rooms and ventilation systems have been checked and all the filter packs of the ventilation and/or air conditioning systems have been sanitized and where necessary replaced.

Breakfast buffet service is assisted by a waitress with a plexiglass protective shield.
The lay-out of the breakfast room and the restaurant have been revised to make the best use of the large indoor and outdoor spaces of which the property is equipped and maintain the appropriate distance between people.

Employees and guests flows have been rethought in order to reduce the number of people entering and leaving the hotel.

Regulation of the access to the Cappuccini Wellness & Spa by time slots.

A specific Committee for Covid-19 Protocol has been created within the hotel.



Cloister Junior Suite - antique style furniture


---
Quiet, relaxing and hospitable
Stayed here for 3 nights with our son and his girlfriend. Very comfortable and well appointed rooms with spacious bathrooms. Breakfast excellent and then it's just a short walk into town with all its medieval charm and history.
By Michael Sep '19 Trip Type Couple
---
Nice hotel. As expected for SLH listed hotel
Very nice hotel. Pleasant staff
By J Jul '19 Trip Type Couple
---
Excellent Experience and Location
The hotel is wonderfully redone. The rooms are very nice and the general areas, bar, lounge areas, etc., are beautiful. We loved the wine cellar and grabbed a couple of bottles of wine and lounged in the bar area. We want to go back just to experience the spa. It's a 10 minute walk to the start of Read more[SPLIT]Read lessold town Gubbio or an easy 1-2 drive to the parking area.
By Brady Feb '19 Trip Type Couple
---
Key Features
Air conditioning
Bar
Restaurant
Pet Friendly
Family friendly
All Hotel Features and Services
Bell staff/porter
Business services
Doctor on call
Turndown service
Accessible parking
Laundry service
Indoor parking
Wakeup service
Free parking
Location of your stay
Hotel Address
Park Hotel ai Cappuccini
Via Tifernate
.
Gubbio
06024
Italy
Where is it?
40 kms to airport S. Egidio
90 kms to airport Ancona Falconara
190 kms to airport Peretola
220 kms to airport Leonardo da Vinci/Fiumicino
250 kms to airport Guglielmo Marcon
Pioneers in Boutique Luxury